Best Houston Engagement Session Locations
Houston is a great city to take your engagement photos.  Within an hour drive of downtown Houston, you can find the city, country, or beach!  There are so many engagement photo location options, so I wanted to provide you with a few of my favorite spots! I have taken pictures all over Houston, and there are tons of great options, but here are just a few!
Houston Engagement Session Locations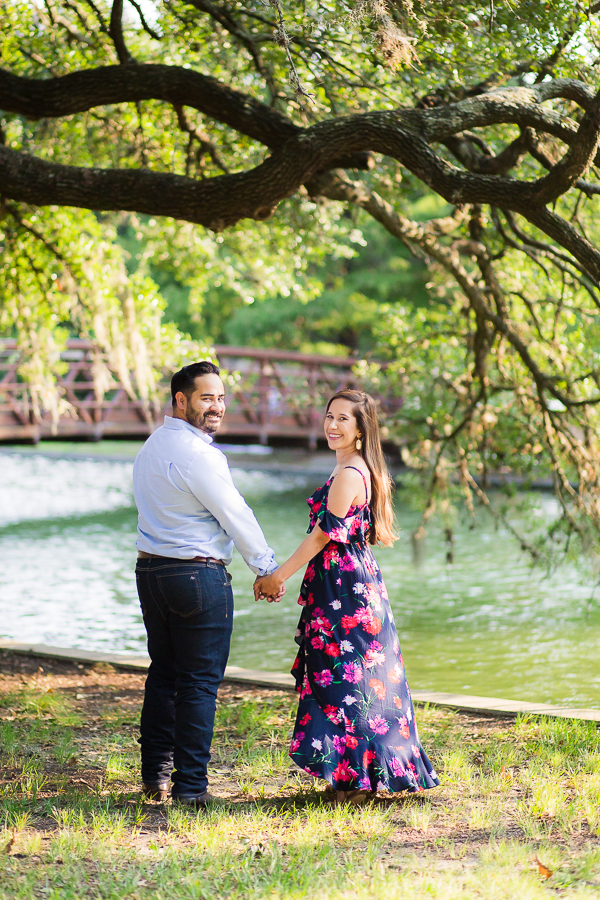 Hermann Park
Hermann Park is by far the most popular park I go to for Engagement photos. It is a large park and there are tons of great options for backdrops!  You can't go wrong with an engagement session at Hermann Park! The Japanese Gardens are inside of Hermann Park and they do close before the rest of the park, so if you really want photos inside of the Japanese Gardens in Hermann Park then check their hours. Typically, I would choose the optimal lighting outside over the location.  With good lighting, you can take awesome photos just about anywhere!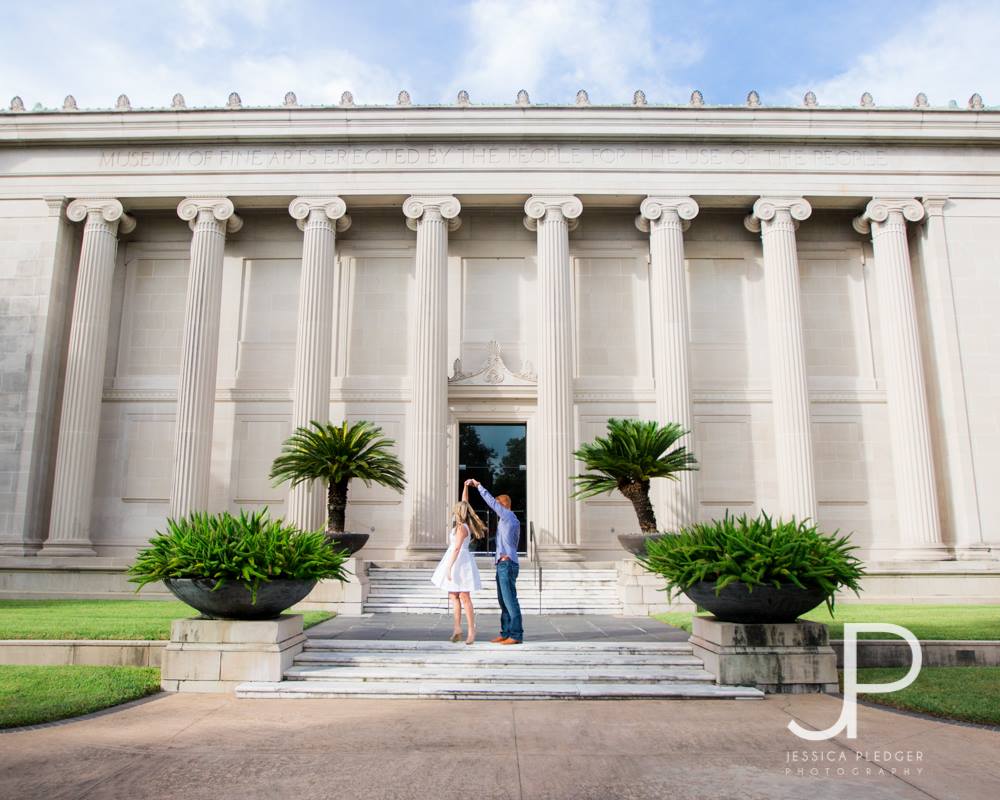 Museum District
The Museum district isn't far from Hermann Park and Rice, and they have this great backdrop seen here.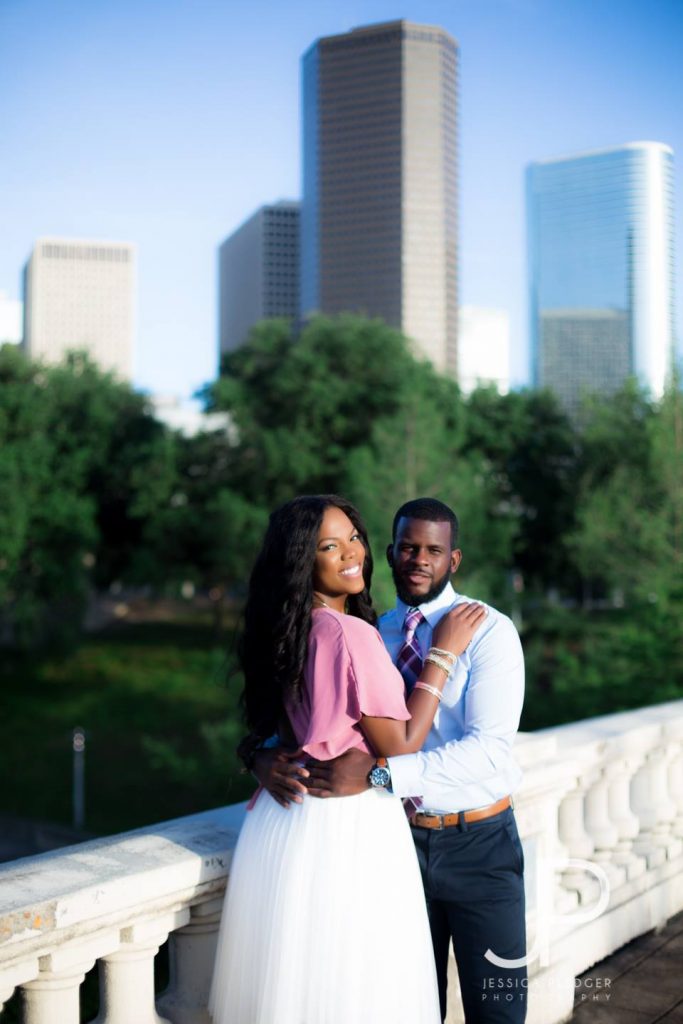 Sam Houston Park
Sam Houston Park is one of my personal favorite locations, because it offers a great variety of trees and city in one place!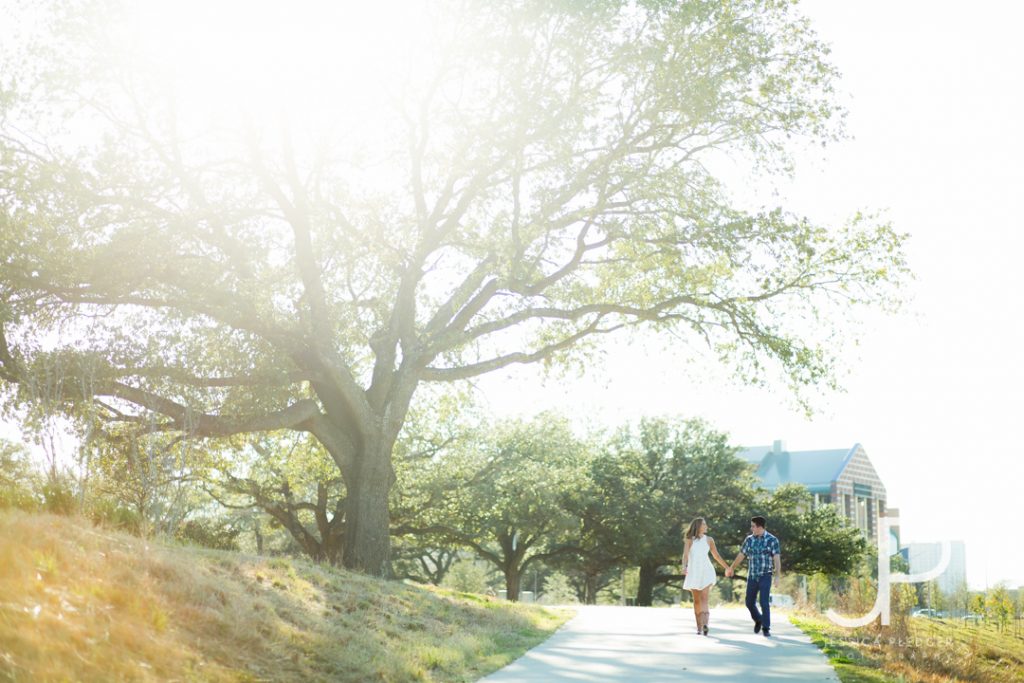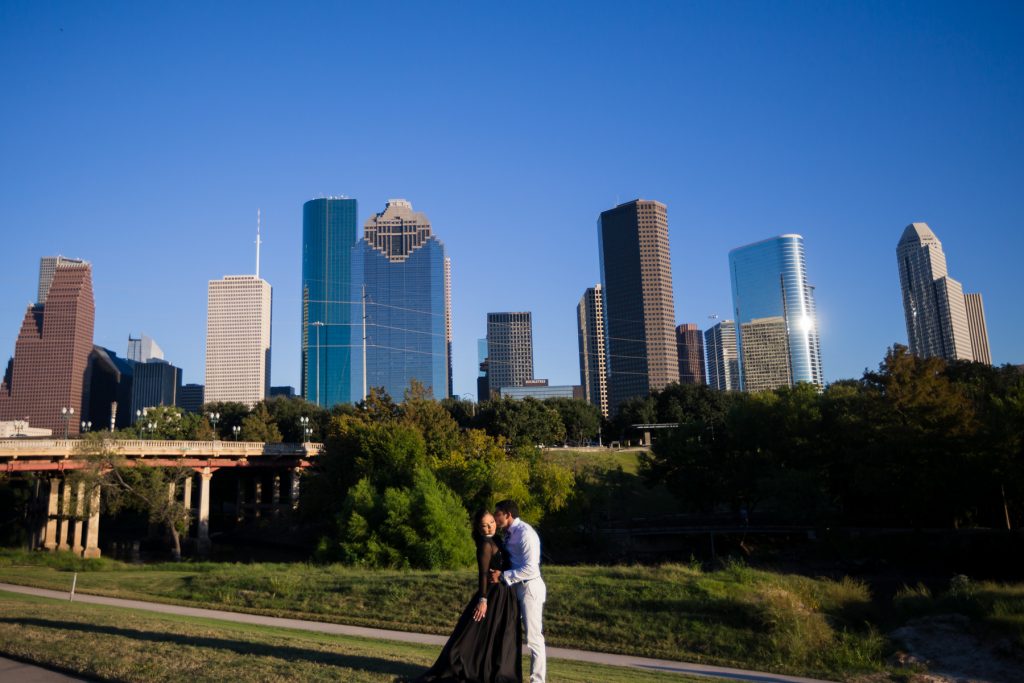 Eleanor Tinsley Park
Eleanor Tinsley Park is nearby Sam Houston Park along Allen Parkway, and offers open views of the skyline and lots of open greenery.  The trees aren't as full here, but you can still find some!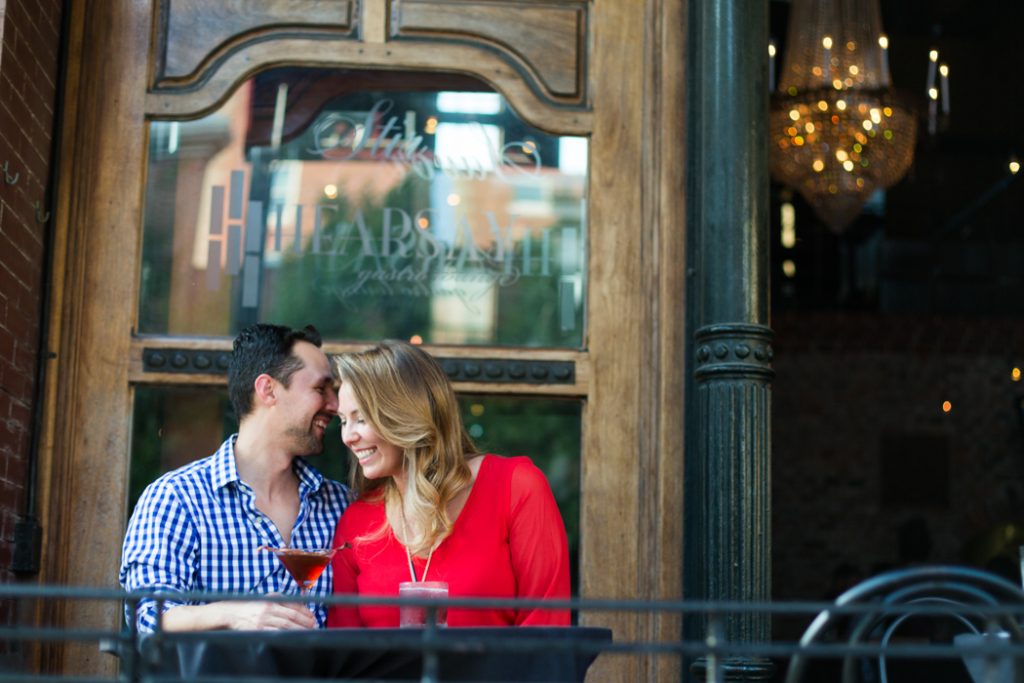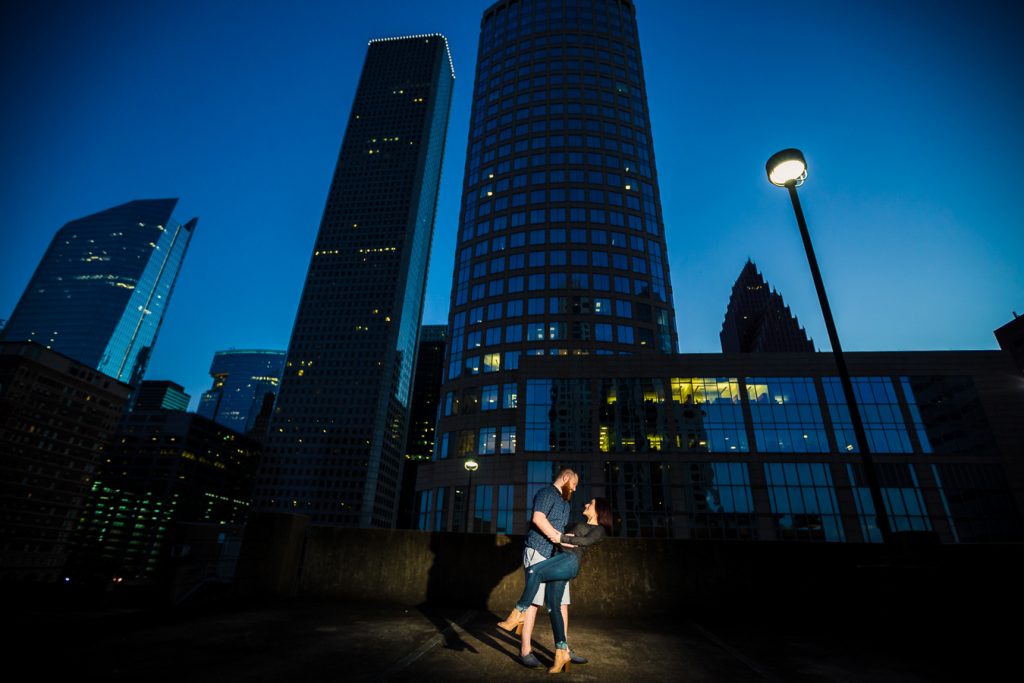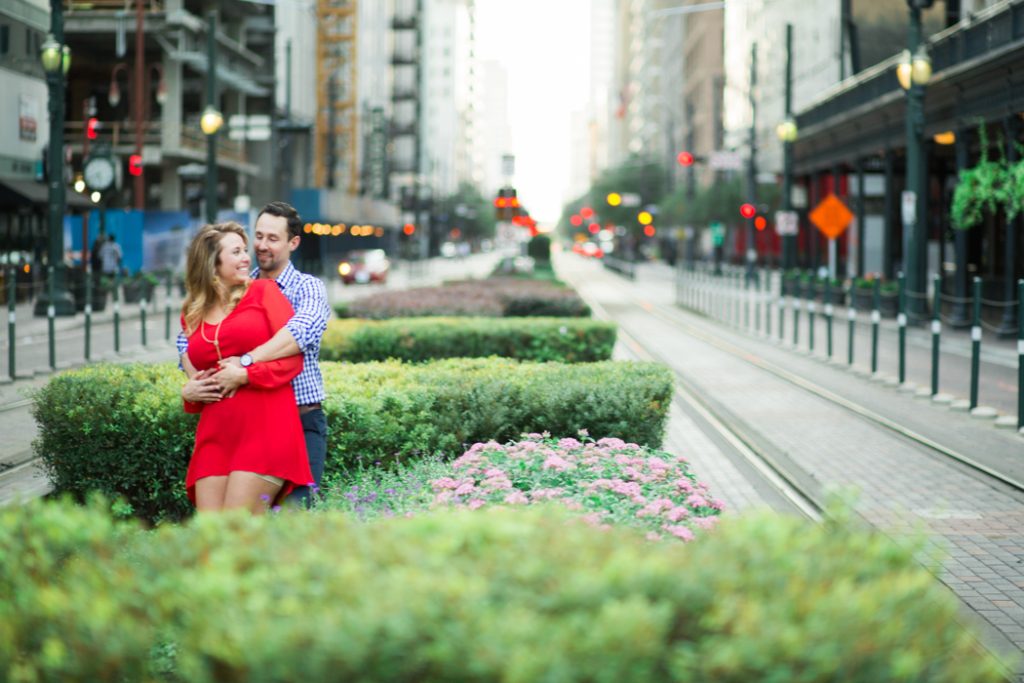 Market square Downtown
Market Square downtown Houston is my favorite place for a downtown city engagement session feel. There are so many different backdrops on buildings, photos within the city, and even some more quaint greenery options!  There is more walking here, so bring a change of shoes!
Galveston – Strand street, Pleasure pier, and East beach
If you are looking for a beach engagement session in Houston, then take your engagement photos on a Galveston beach.  Galveston photographs really well!  I do recommend starting your session off of the beach, such as on Strand Street, because the beach is often very windy and can mess up your hair that you just spent an hour fixing for the session!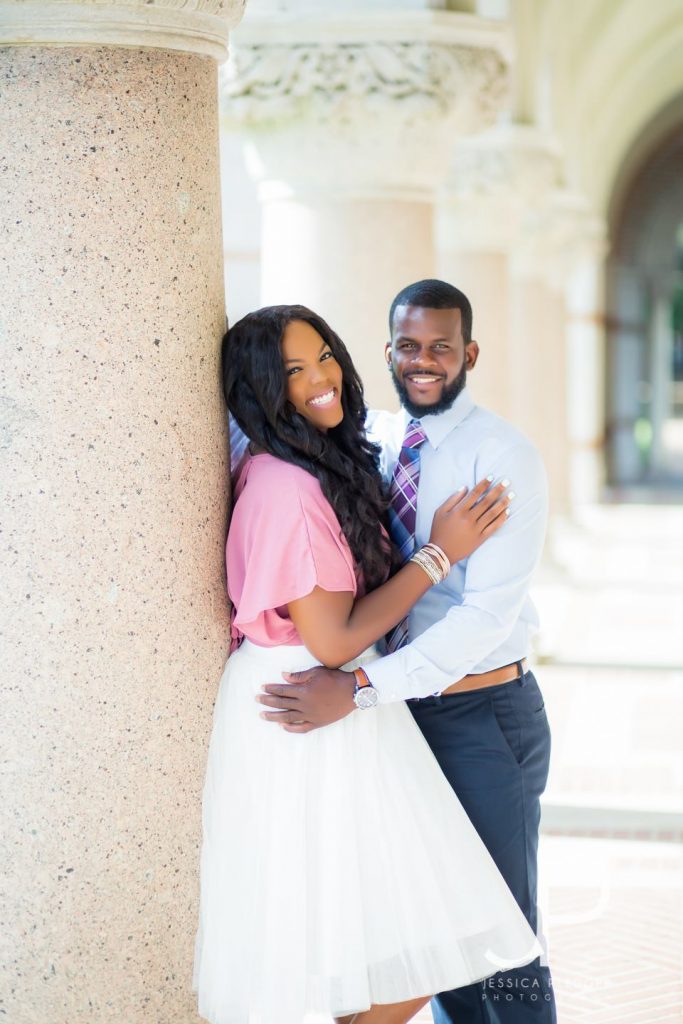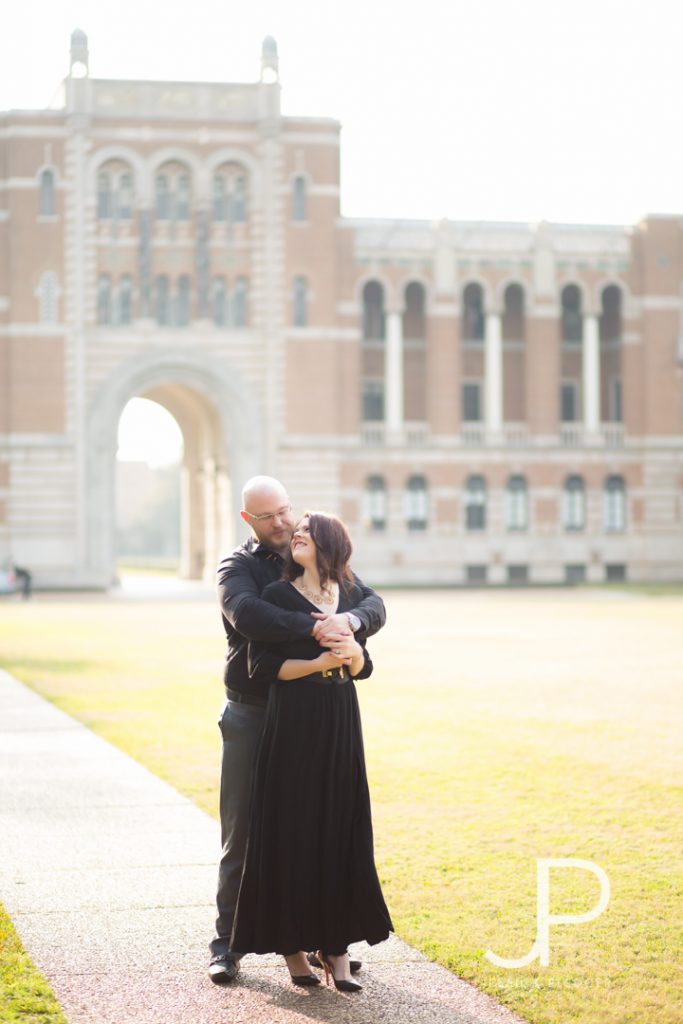 Rice University
Rice can be stricter with allowing engagement photos on site, but they have a beautiful combination of architecture and full trees.  This is a great option especially for a couple of engaged Rice graduates!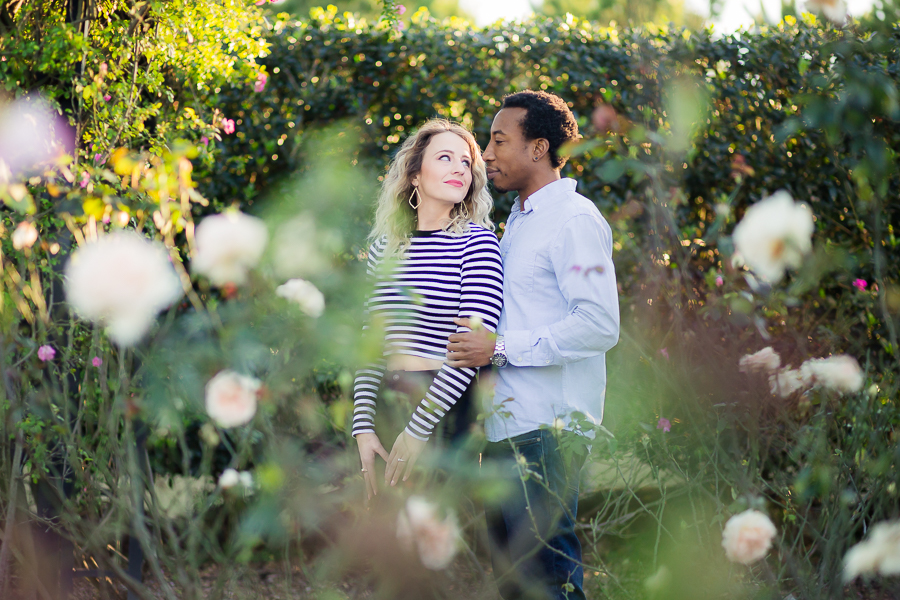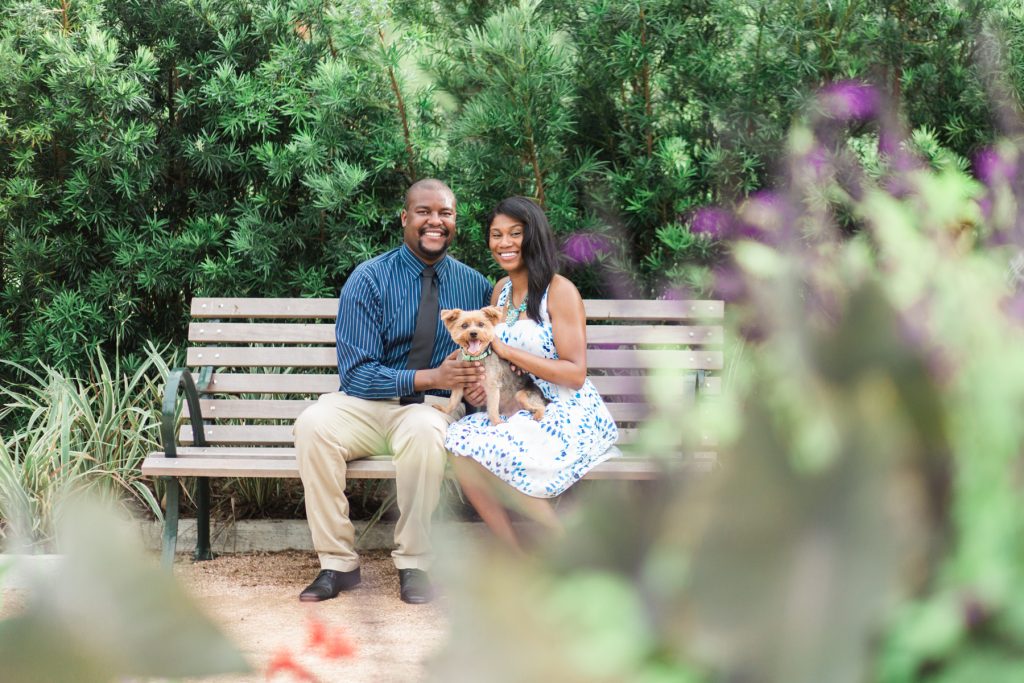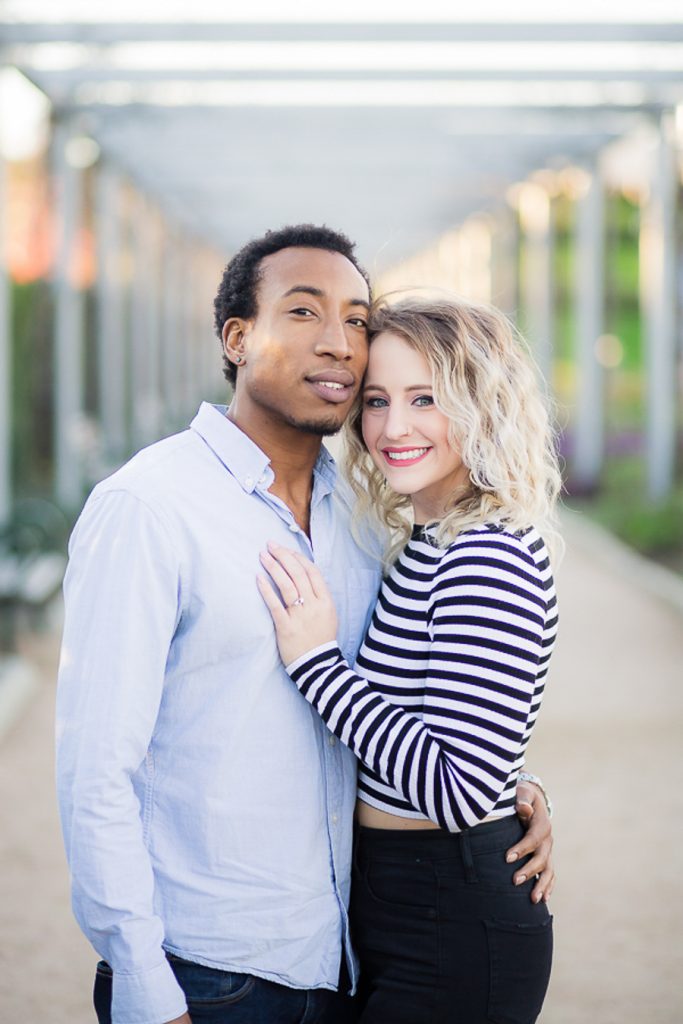 McGovern Centennial Gardens
McGovern Centennial Gardens in Houston's newest park and a beautiful place for engagement photos.  The park is stricter, and might ask you for a permit during your photo session.  It is also quite difficult to acquire a permit to photograph here. If you like this spot, I say go for it, and if someone approaches you, move to Hermann Park for the remainder of the session.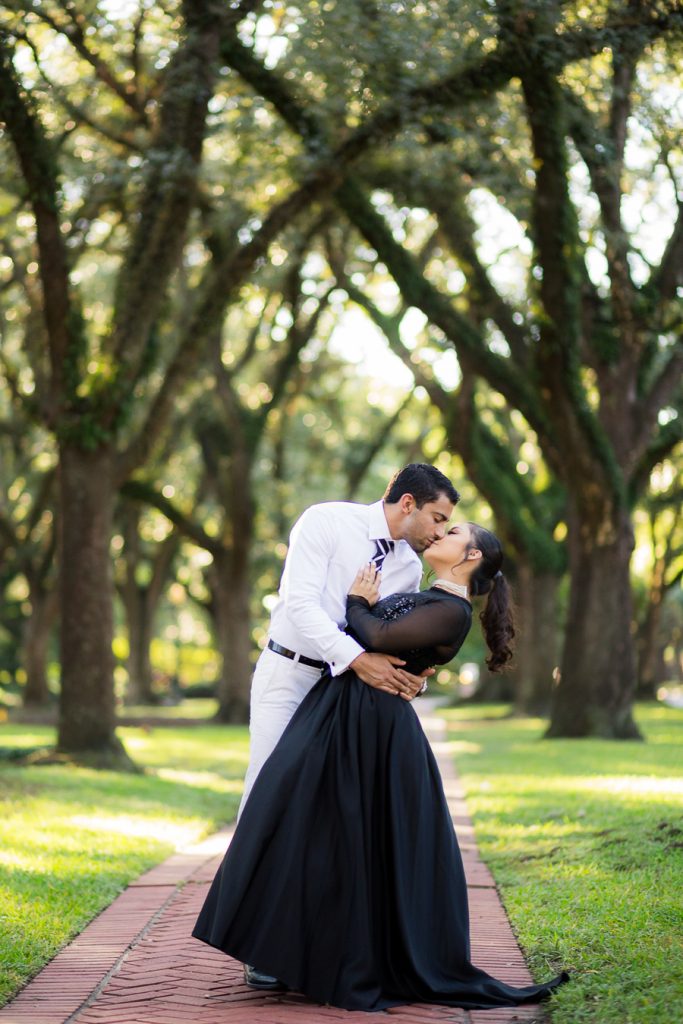 North Boulevard
North Boulevard is a not so secret beautiful neighborhood street near Hermann Park. It is not very big, but it photographs beautifully. Be careful, because the local neighbors are getting tired of photo sessions taking over there sidewalks.  The sidewalk is public property though and you have a right to be there.
Menil Park
Menil Park is a beautiful mixture of trees and architecture in a quiet more centralized, Houston park.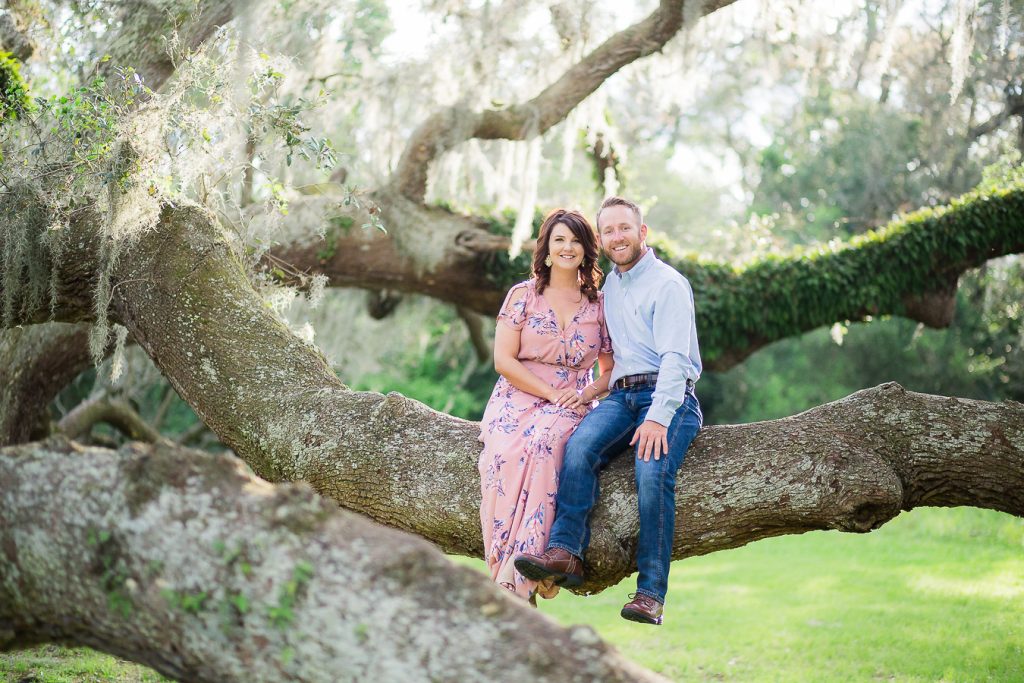 Brazos Bend State Park
Brazos Bend is a far drive from the city and charges a small admission, but it has big beautiful mossy trees that are hard to find anywhere else! Most people go for a single large tree, but I always take pictures in their other areas as well. Watch out for the Alligators. I've seen some big ones!
Varner Hogg Plantation
Varner Hogg is another location that has a long drive and admission fee, but it has that old plantation feel and big beautiful trees. Sometimes you can even find bluebonnets there in Spring.
Out Under the Trees
Out Under the Trees is a private residence that you can reserve for photos if you want the private country feel.  I've even included their horse in photos!
Baldwin Park
Baldwin Park is a small centralized park with a big Oak Tree that you can climb into for some pretty photos.
Helen's Garden
Helen's Garden is a small popular park in League City that always has manicured Gardens and is often times full of other photographers as well.
Heritage Park
Heritage Park is also in League City and is often not as crowded as Helen's Garden Park.  You have to pay if you want to go on the Butler's Longhorn Museum grounds when they are open, but you can find plenty of pretty natural backdrops in Heritage Park.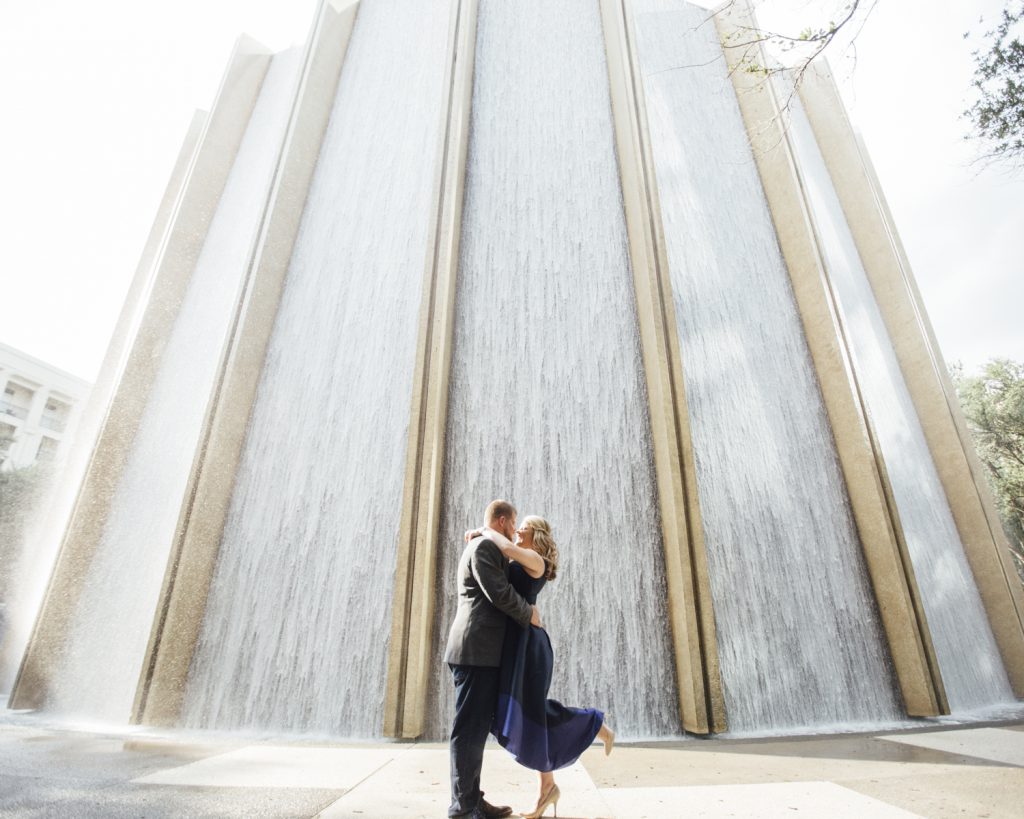 Waterwall
The Waterwall is near the Galleria and makes a beautiful backdrop.  Security can also ask for an expensive permit here, but if you are lucky you can take pictures here as well. There are often other tourists checking out the site too, and the main attraction is the Waterwall, so you might want to combine this with a second location too.
Pine Gully Park
Pine Gully Park is a cute, natural park on the water near Seabrook that won't have many other people taking pictures there!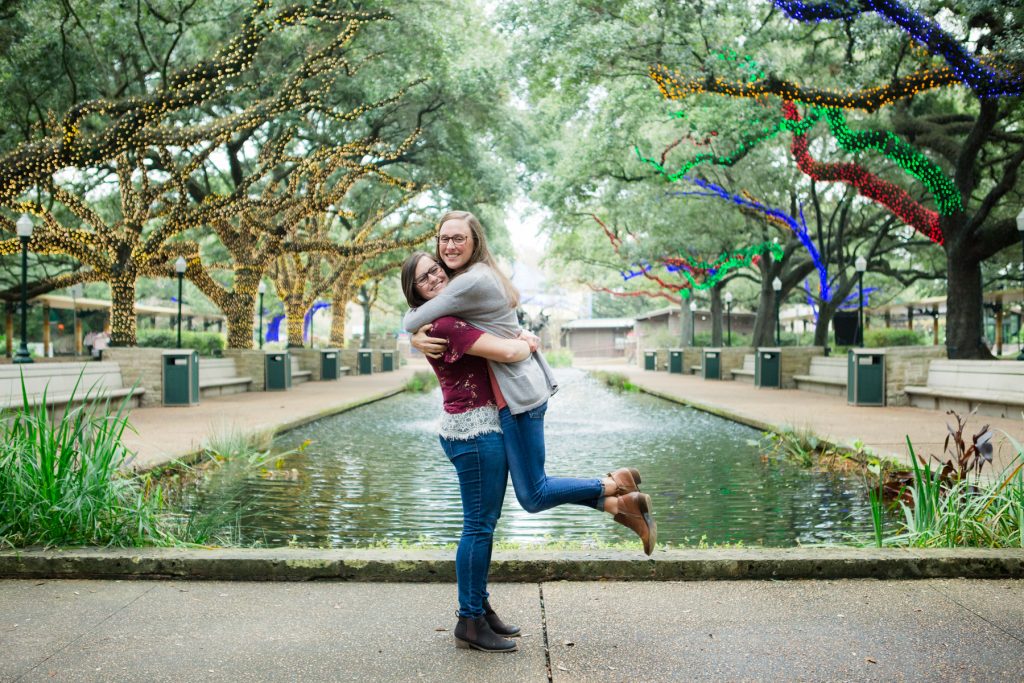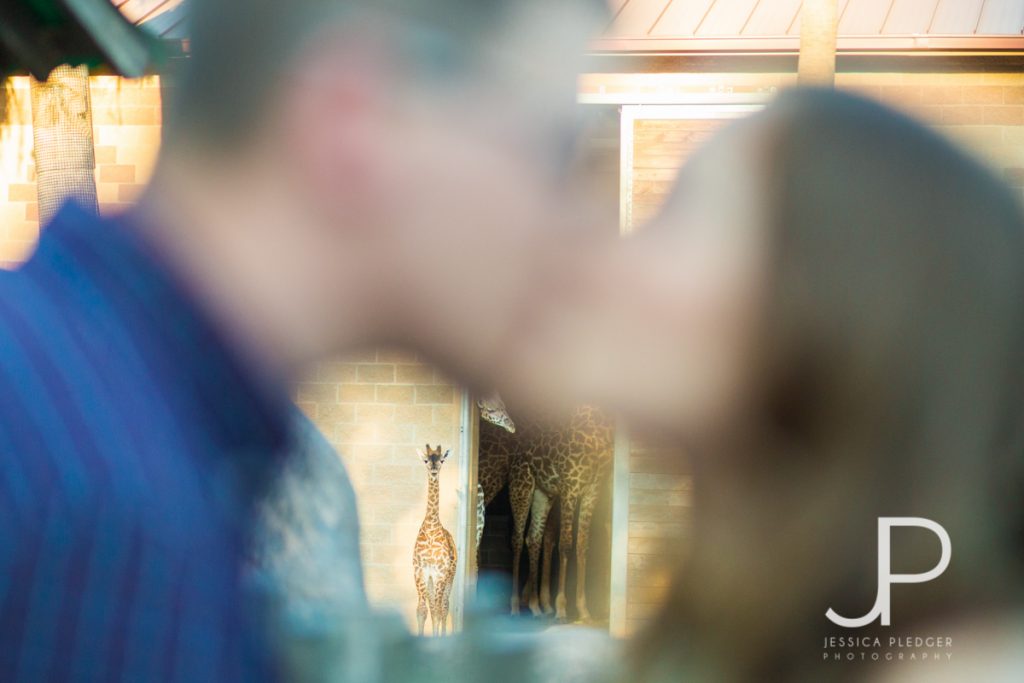 Houston Zoo
Houston Zoo is a unique place to take photos, so it has to be something you are excited about.  The Houston Zoo has done an amazing job manicuring their grounds though!  Going on a weekday evening before they close is probably your best option to have the place to yourself!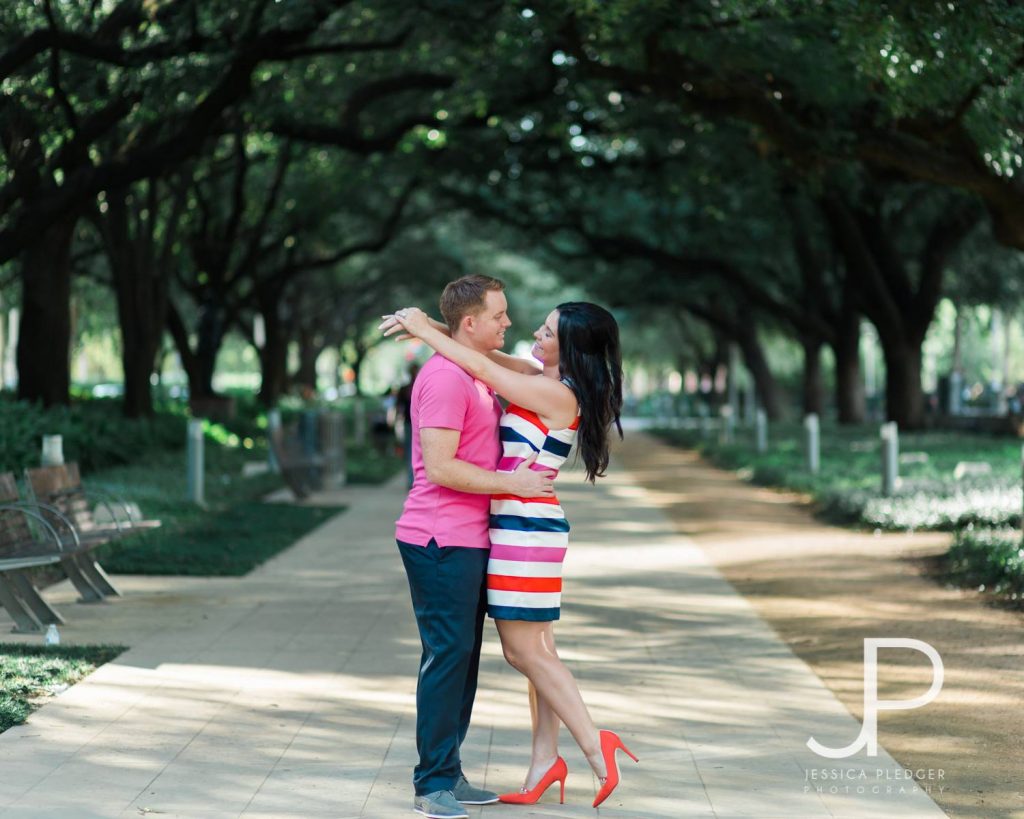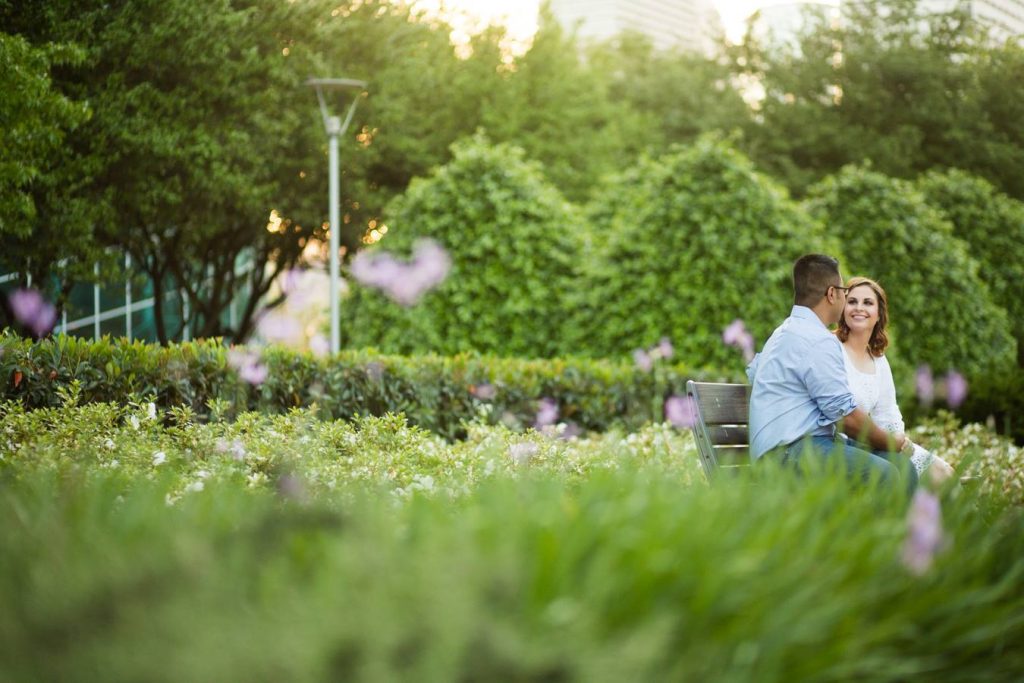 Discovery Green
Discovery Green is a fun park with nature and city mixed together in one place!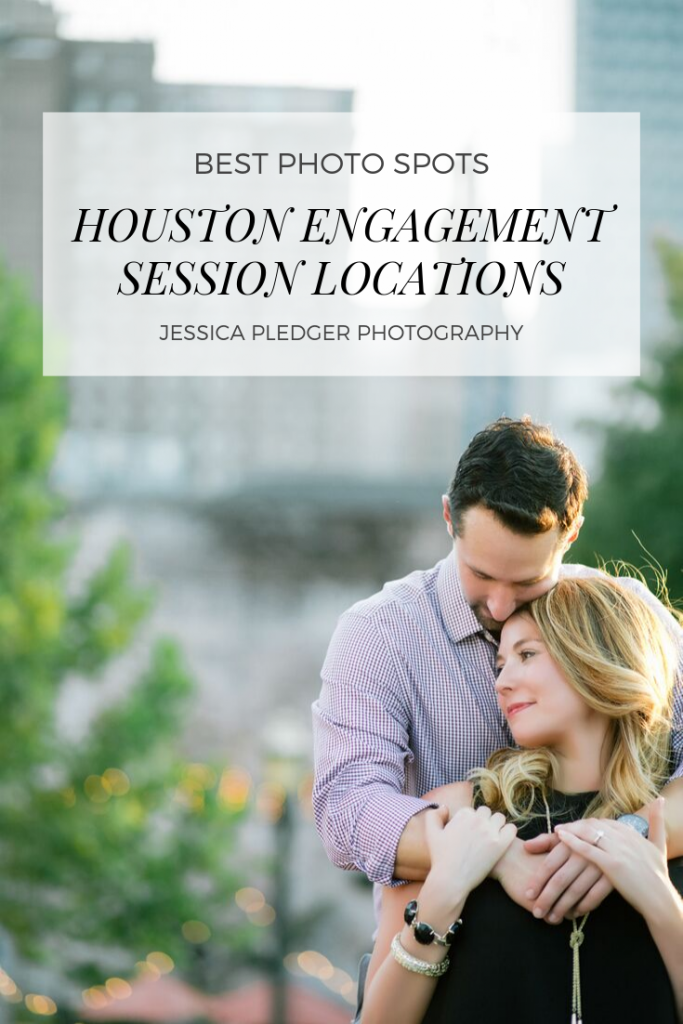 Other Websites:
EngagementPhotographersHouston.com and EngagementPhotographersinHouston.com