A Proposal before the Pandemic
Before the Stay-at-Homes and Lockdowns, I was able to photograph a sweet proposal.  We were starting to feel nervous about the virus spreading, and we debated moving the session back or cancelling, but Aaron said he is proposing to Brooke with or without photos!  I thought that was really sweet! He had been planning this proposal for months waiting for the bluebonnets to bloom! I knew if we waited any longer, the city could start locking down and the bluebonnets wouldn't last weeks later. There was some rain in the forecast, but once again the sun came out for us!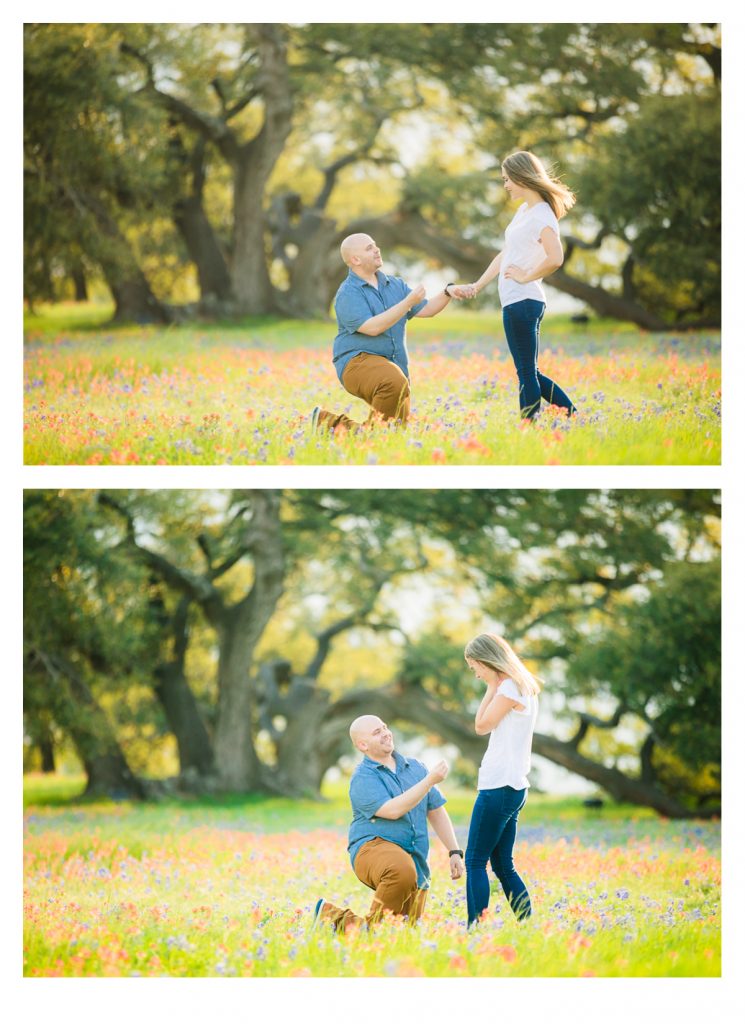 Aaron had planned it all out where Brooke's Mom had asked her and Aaron to take some nice professional photos that she could put up in her house.  Since the idea wasn't requested, Brooke didn't suspect anything.  Aaron also threw her off even more, because on this day it was Brooke's Birthday. Earlier that day Aaron gave Brooke a different ring as a gift!  She didn't suspect a thing!  Aaron told me he wanted to propose early in the session, so I arrived to the park early to scope out the spots that looked good. So much pressure to pick the perfect spot!
I felt nervous and awkward before the proposal, because I didn't want to talk toooo much or give too many posing tips if Aaron was going to start with his loving words of his proposal, and I am yelling "Look at me, Smile, look over there, BLAH BLAH BLAH." So I would leave some silences and try to guess if anything was happening between poses.
Then, we moved to a new spot and the sun came out from behind the clouds and I said "This looks perfect!" and that was the signal for Aaron to propose to Brooke whenever he felt ready!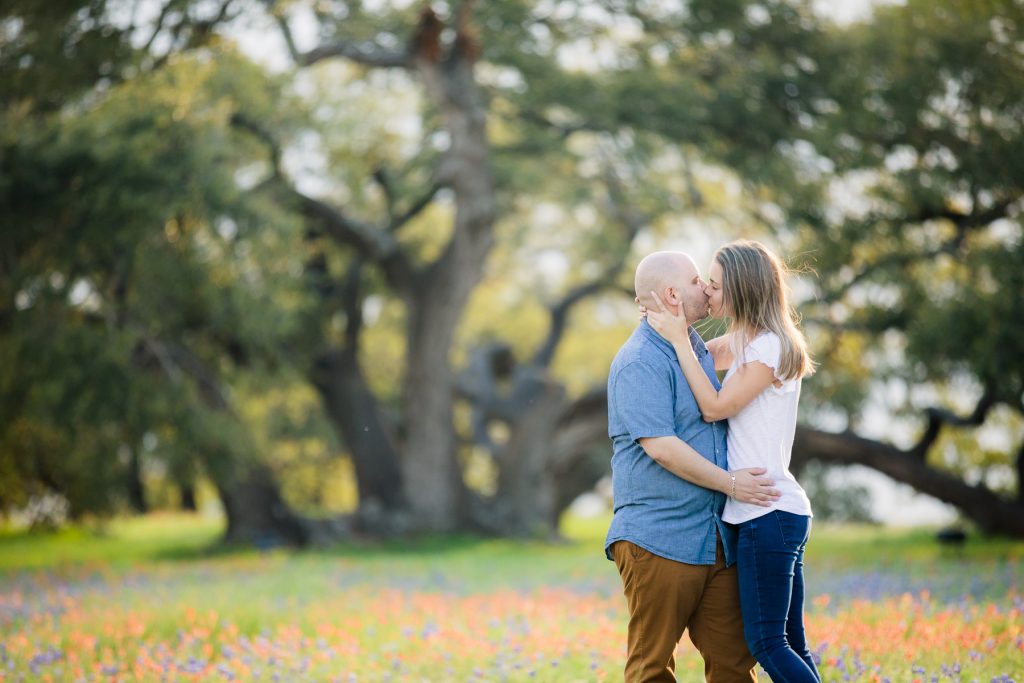 I watched as her smile turned to shock that she was being proposed too! And she definitely said YESS!
Once they calmed down from the excitement and shock of the proposal, we took some more photos all around the different trees and flowers!
Bluebonnet photos really look great sitting or laying in the flowers, because you can be more on the level of the flowers!
Brooke loves photos, so her and Aaron were thrilled to take more photos all around the park!
If you are stuck at home, maybe you can imagine taking some beautiful engagement photos next March!