Top 5 Tips on What to Wear to Your Engagement Session – Houston Wedding Photography
"Do you have any tips on what to wear to our Engagement Session?"
This is one of my most common questions. Â Here are my Top 5 Tips on What to Wear to Your Engagement Session-

1. Â Express Yourself – This is the point I want to stress the most. Â Your clothes should be within your style, and you should feel like they reflect you even if it is sometimes a more dressed up version of yourself. Â (Note: I love when couples want to incorporate something that is unique about them, such as what they like to do together, colors they like, places they like, really anything, as long as they can look back and think "That is so us!") Sometimes couples don't have any props and that is okay too, that usually makes for simple beautiful portraits that is all about the couple!
2. Feeling Confident – This tip is important to me too, because if you don't feel comfortable and confident in what you are wearing then you aren't going to be able to focus on your significant other and having those true, relaxed emotions come out. Â Usually the first few minutes of my engagement sessions are just getting people comfortable taking pictures together in a public place. Â I want couples having fun and enjoying the process. Â I think wearing clothes (or hair and make-up) that make you feel incredible just helps that process.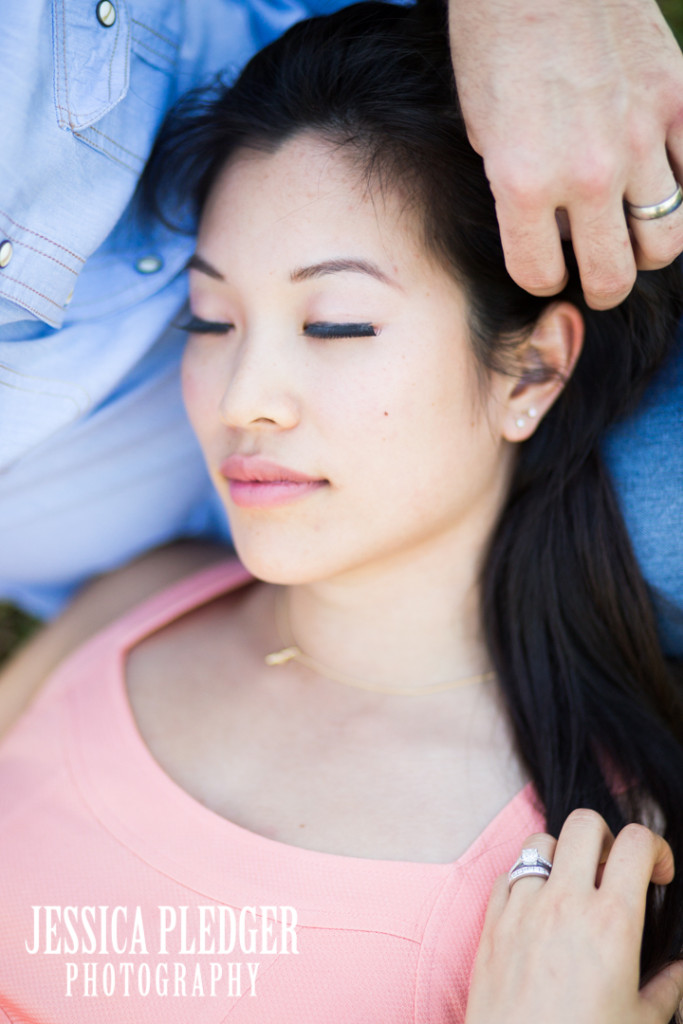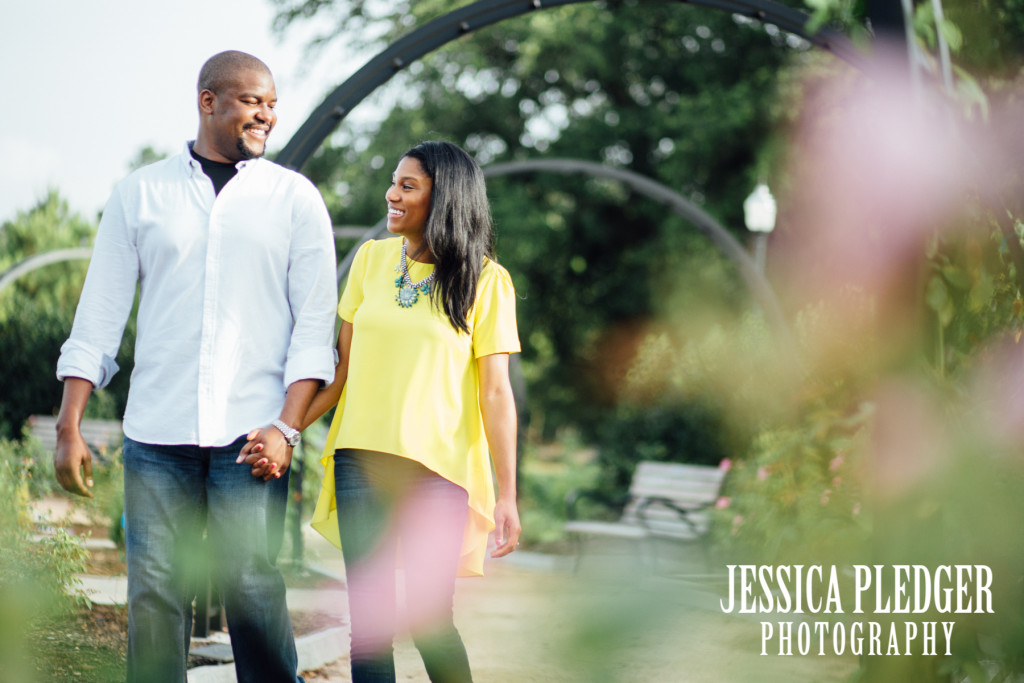 3. Color is great– Okay, here are some more detailed suggestions. Â Some photographers strongly encourage outfits to have soft colors, and while I love those photos too, I love color too (and a lot of my couples do, as well). Â Most of my engagement sessions are bright and fun (just like my clients). Â Colorful outfits encourage that feeling. Â Sometimes soft colors help make for a softer, more romantic, quieter mood. Â If you love color though, feel free to wear it. Â With 2 people it is easy not to clash, but make sure you don't wear the same outfit as your significant others (Sorry, Matching white shirts and jeans is on its way out).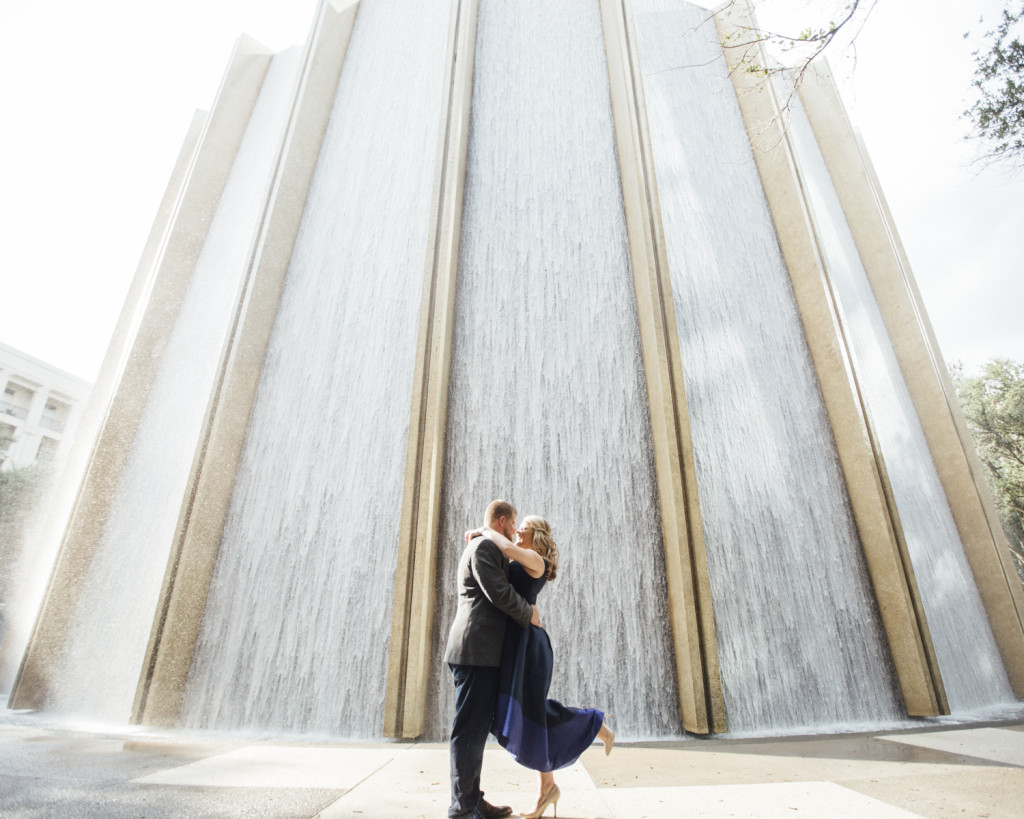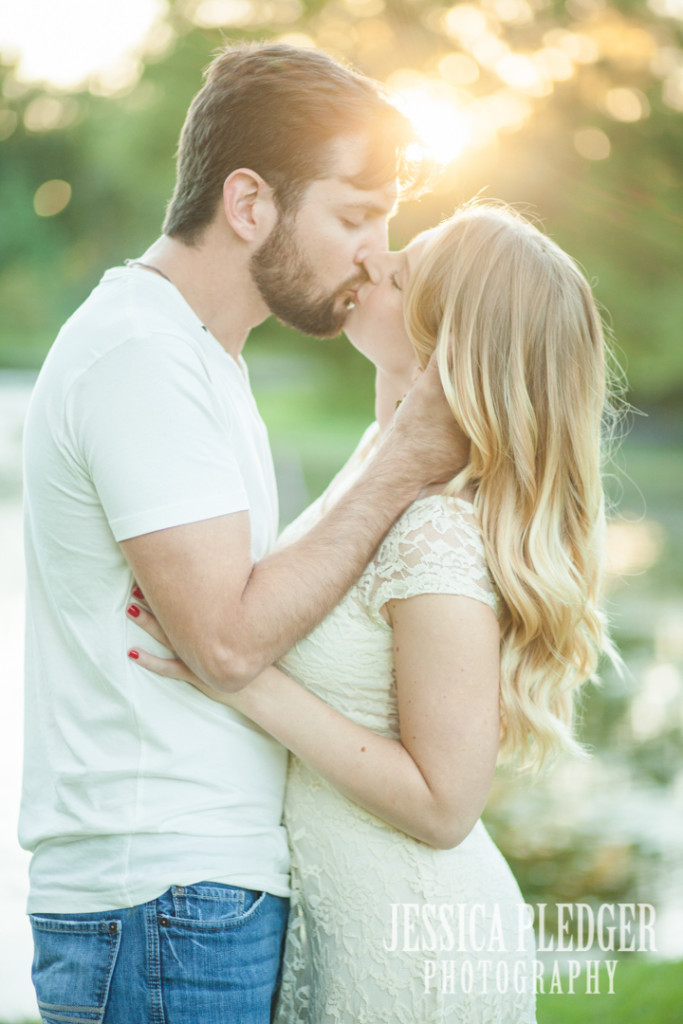 4. No patterns– I have seen exceptions to this rule, and this tip is especially meant for my Brides to be. Â Sometimes when there is a big floral pattern all over your dress, the viewers eye goes straight to the pattern and they aren't looking at the couple. Â I like more solid colors or color blocking. Â For guys, plaid or checkered still looks great. Â There is not a problem with that, especially in Texas. (TIP: Bring a small cloth in case you need to blot sweat near the end of the session).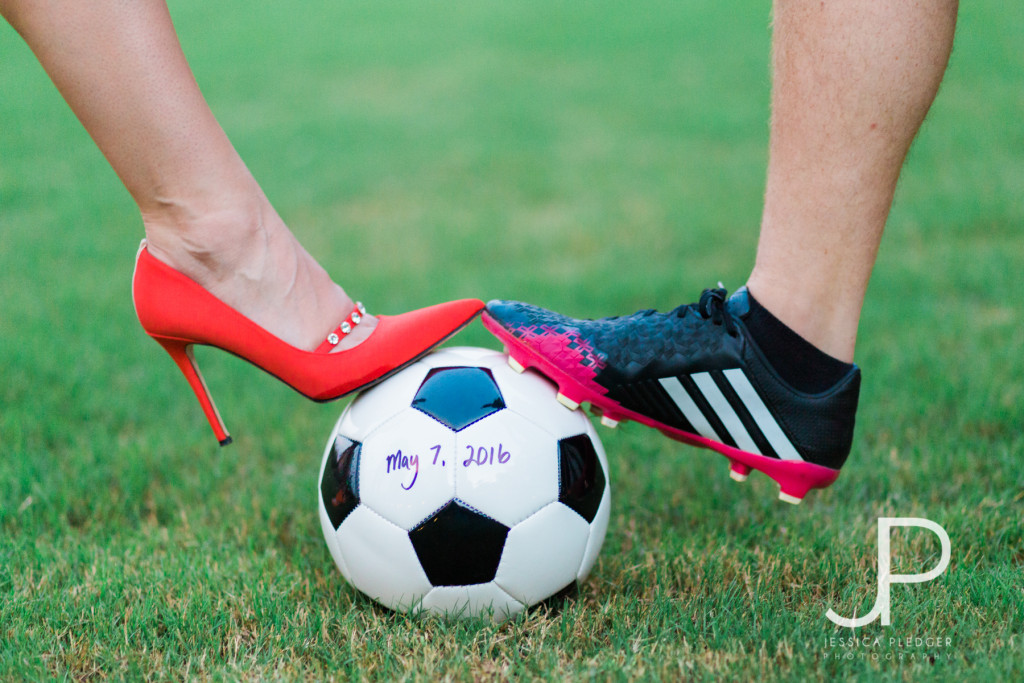 5. Accessorize-Â I think accessories tend to give the look a little more design and style in the session. Â I was so excited when those big chunky necklaces became popular. Â So, this means make sure to think about your jewelry and shoes (TIP: Bring flats to change into when walking from spot to spot!) If it is cooler weather, bring a cardigan. I've even had lots of fun with girls wearing big hats or couples holding props if they have something personal they are excited about.
+1 Â (BONUS TIP) Â 6. Variety- Bring a second option option. Â I usually encourage one formal outfit and one more casual outfit. Â I just think this gives the session more variety and the Bride & Groom more options of what they like. Â If your guy doesn't like doing too much changing clothes, you can just bring a shirt for him to change into and it is quick and easy for him.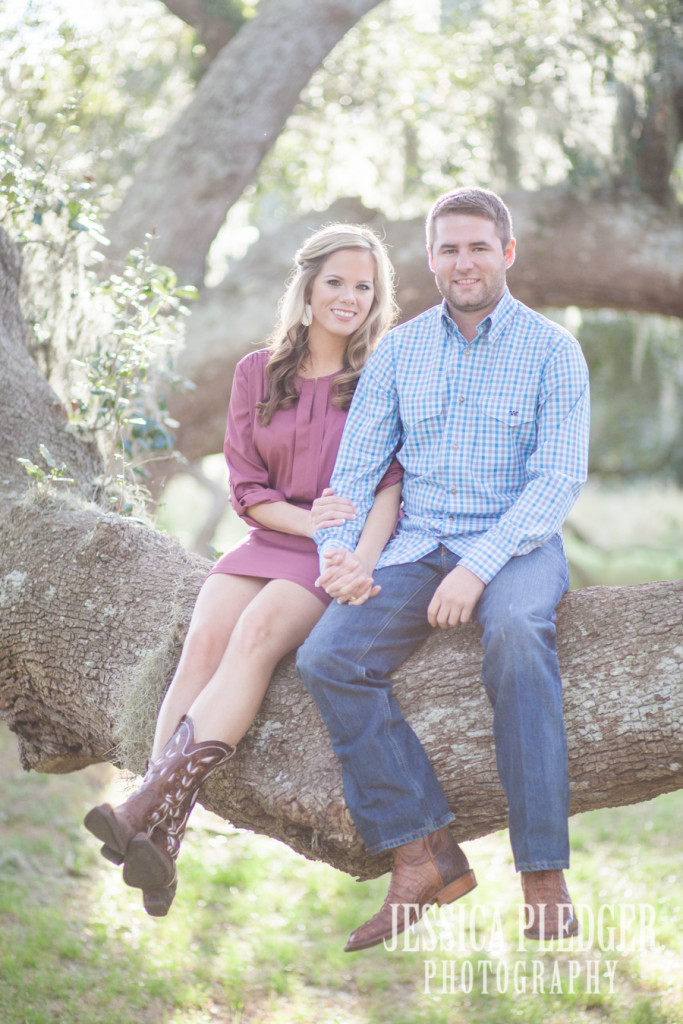 I find looking at pictures and seeing what I like helps me too, so there's always pinterest. Here is another blog that I think has great suggestions.