Sam & Macie Engagement Photos | Firefighter Themed Engagement Session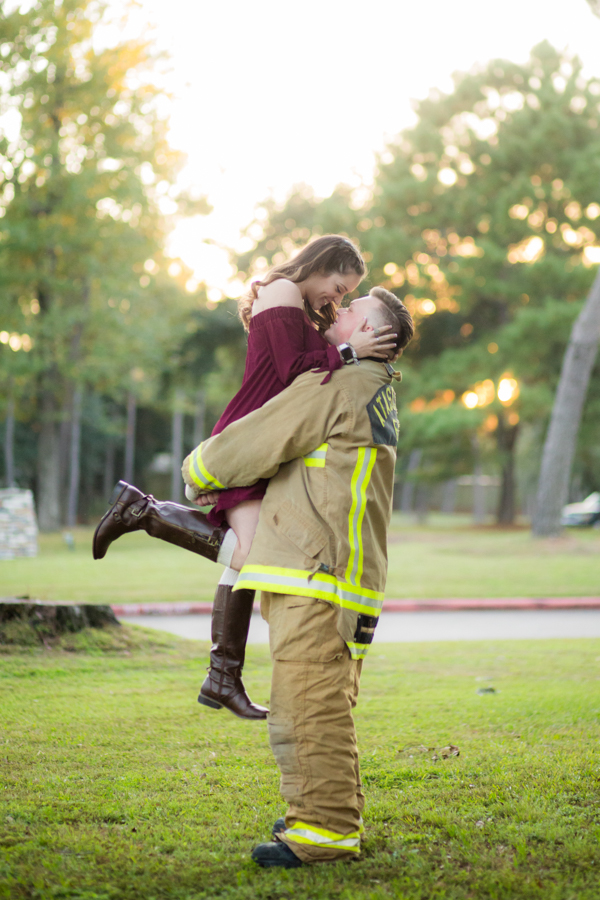 My little cousin Sam is got married! I can't believe my little baby cousin is old enough to get married! I remember holding him in my arms right after he was born, and he is now grown up and married!  He loves being a volunteer firefighter so him and his fiance were so excited to take "Firefighter" themed engagement photos at the Station he volunteers out of.  Macie started out in a bright red romper in front of the firetruck and fire station. I think these just made for the cutest Engagement photos. 
We took photos both with the Firetruck and around the Fire Station.  I am always surprised with how easy-going everyone is at the Fire Station.  The hardest part for the Groom might be taking lovey-dovey engagement photos in front of your work buddies! They didn't give Sam a hard time though!  If anything, they would be congratulating him for snagging a catch like Macie.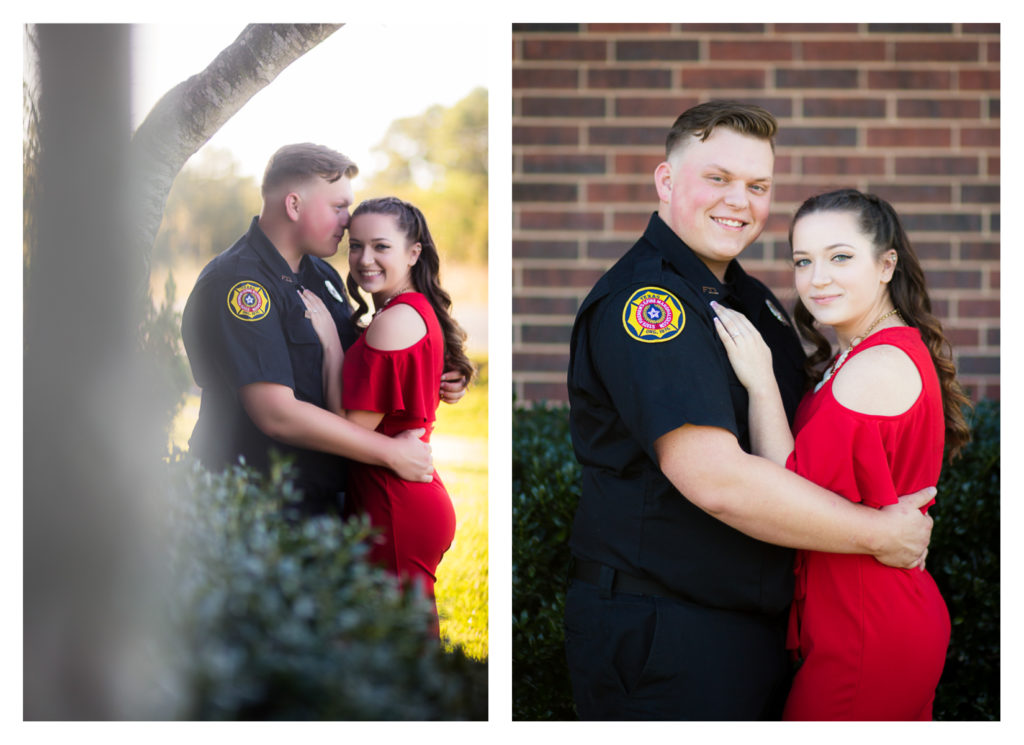 After the Fire Station, we went to a second location to take some photos with some more Greenery.  The Fire Truck was originally going to meet us here, but they were called away for a job.  I am really happy with how the photos turned out with Sam in his Fire gear just in front of the big trees and pretty glowy sunset light.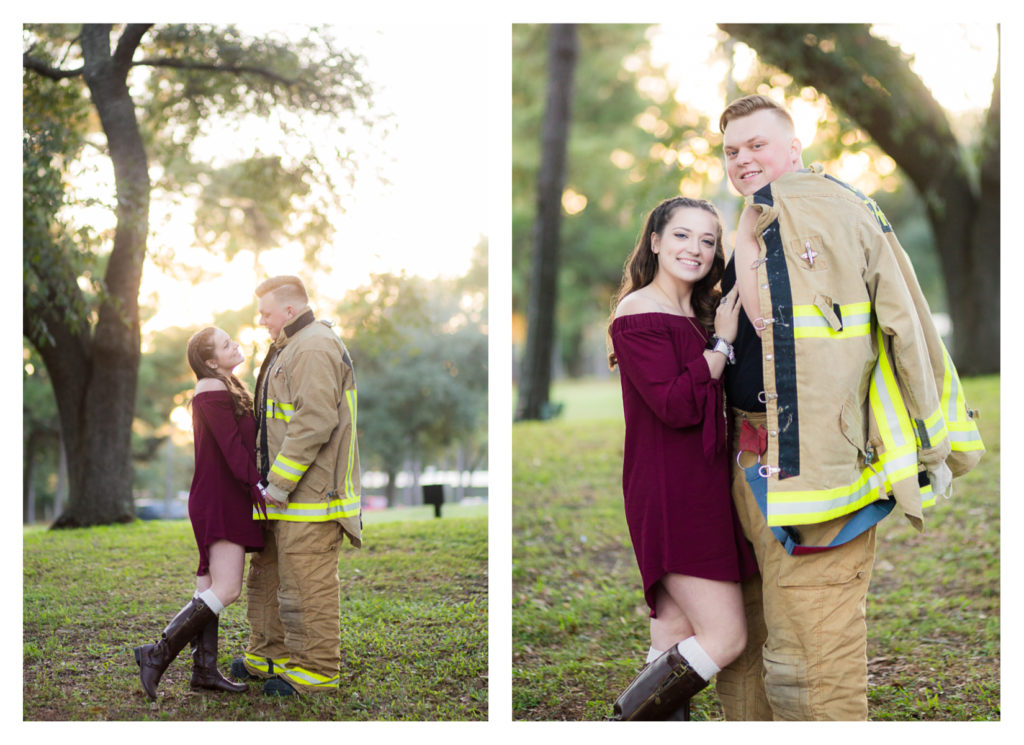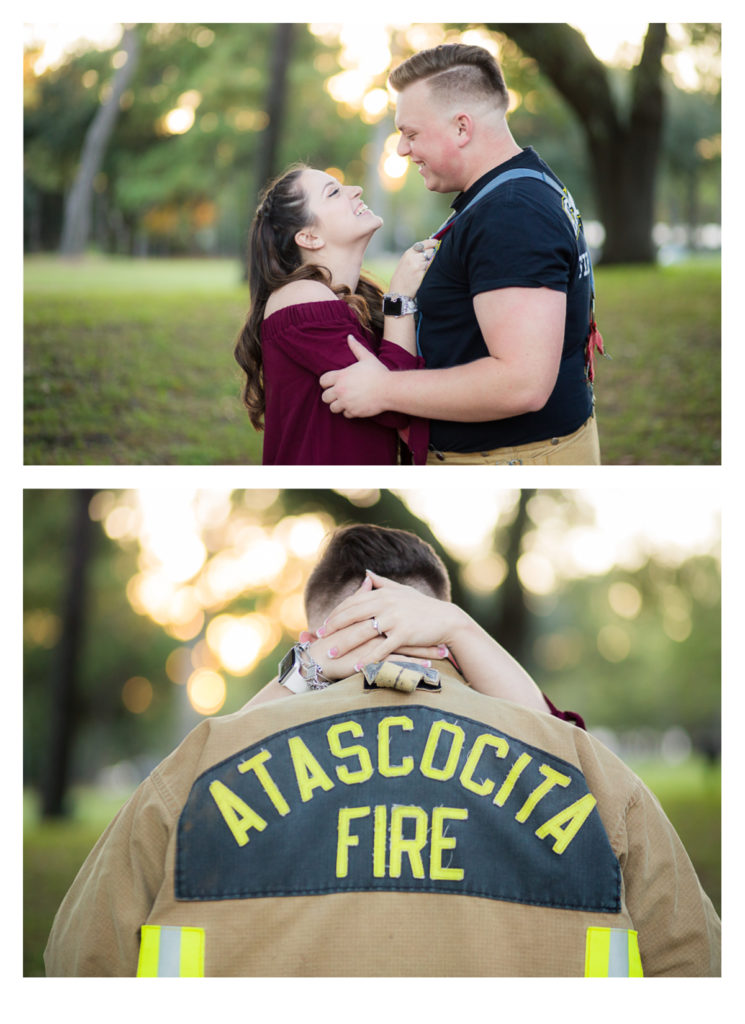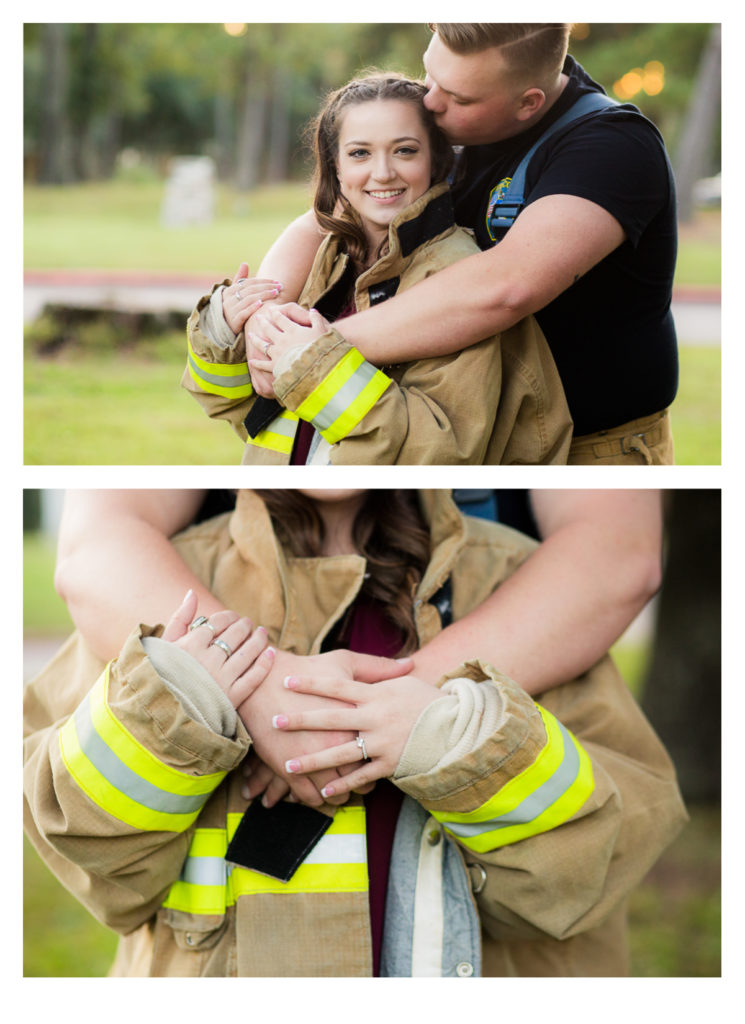 I love the ones with Macie wearing the fire gear.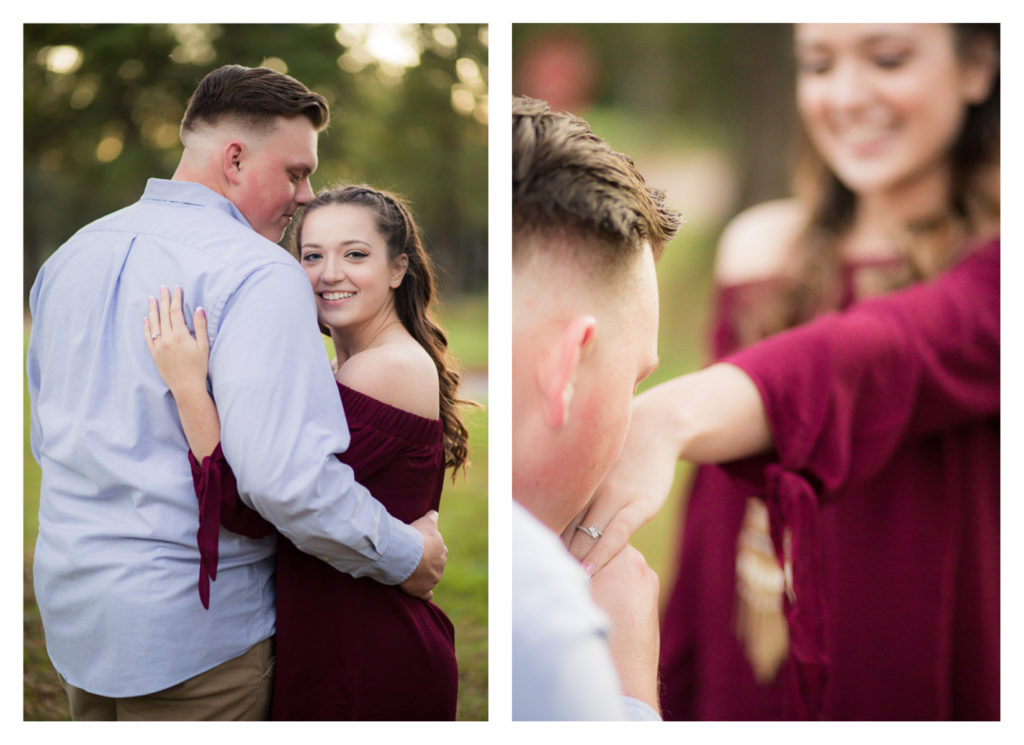 Macie teaches dance and gymnastics, so she is a pro at doing hair and make-up.  That is a skill I never seemed to have learned.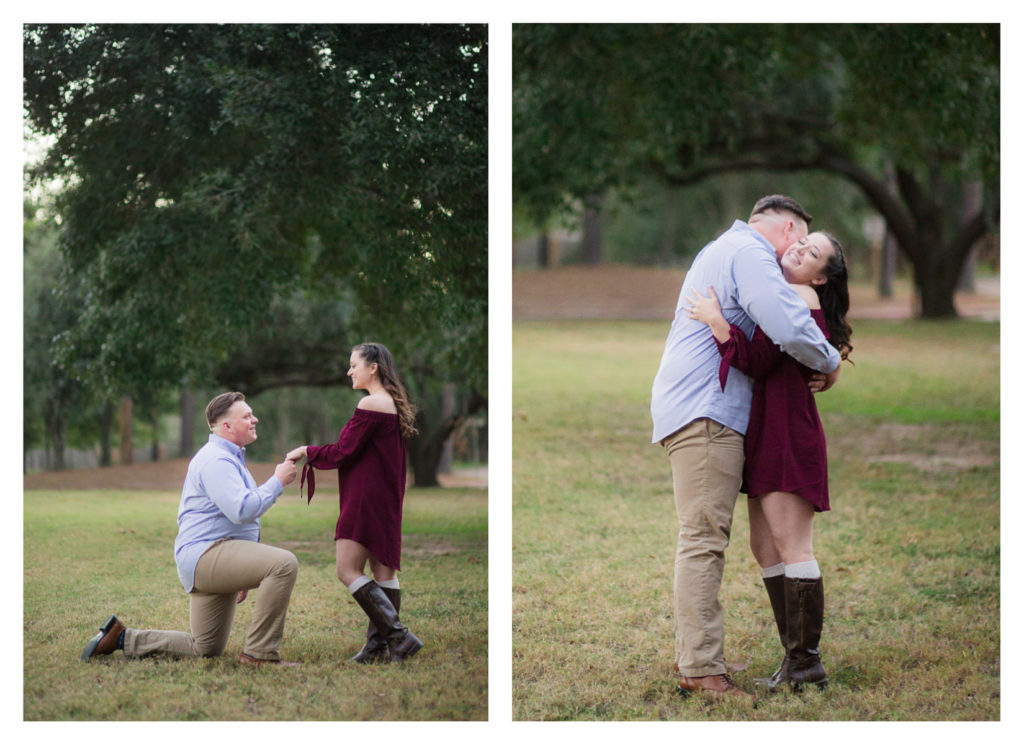 At the end, we took some photos in some typical engagement photo attire and I even did a couple cheesy reenactment proposal photos.  I actually always love these!  As a romantic myself, the cheesier the better.
I love when couples incorporate their passions or are excited about doing something different, and I love how this firefighter themed engagement session turned out.