The Perfect Hermann Park Houston Proposal
I recently photographed the sweetest proposal at Hermann Park.
Jason e-mailed me about a month before he wanted to propose.  He didn't have all the details, but he knew he wanted to propose and knew he (or she) wanted a professional photographer to document it!
Even I get nervous at proposals, because there are so many factors, like weather and people, and that the girl doesn't know! Jason walked Courtney back to a quiet bridge past a giant heard of ducks and wait for all the people to pass before he got down on one knee to propose!  It was perfect timing, because right after the train went by and blew it's horn as all the riders cheered because they had a perfect view of the proposal!
I always have sympathy for the guys knowing how nervous they are and how hard they worked. I know how nervous my own husband was when he proposed, even after we had been together for 10 years!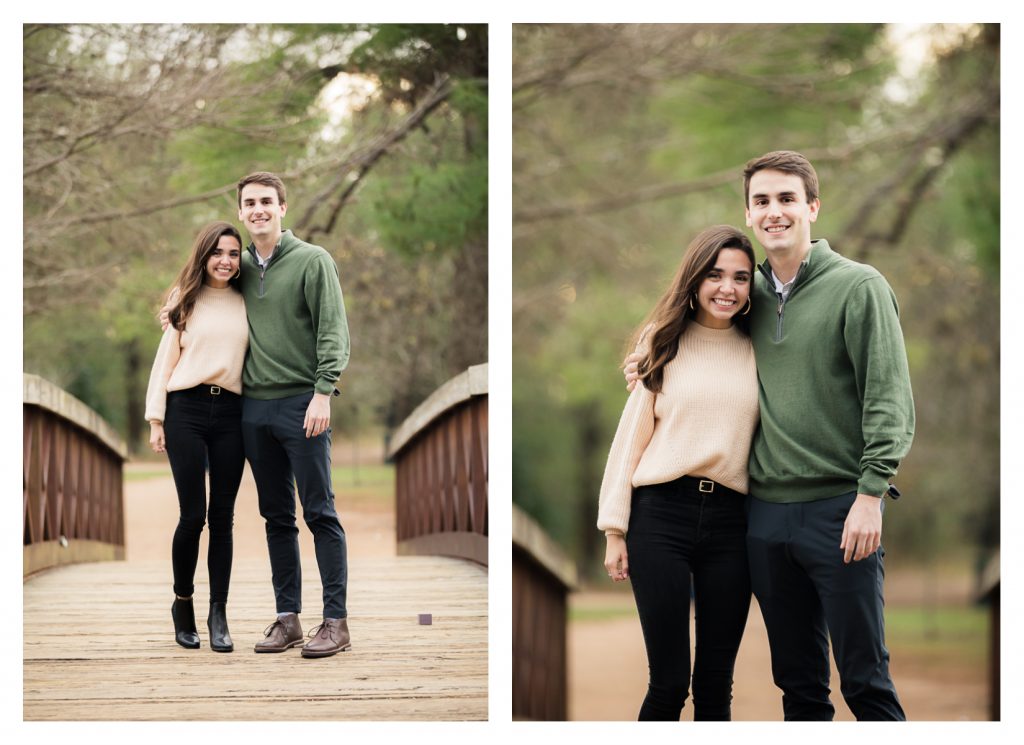 It was a beautiful moment and Jason and Courtney were thrilled to have a photo session afterwards to celebrate!  I really feel like you can see the excitement even more in these photos then the engagement photos taken later!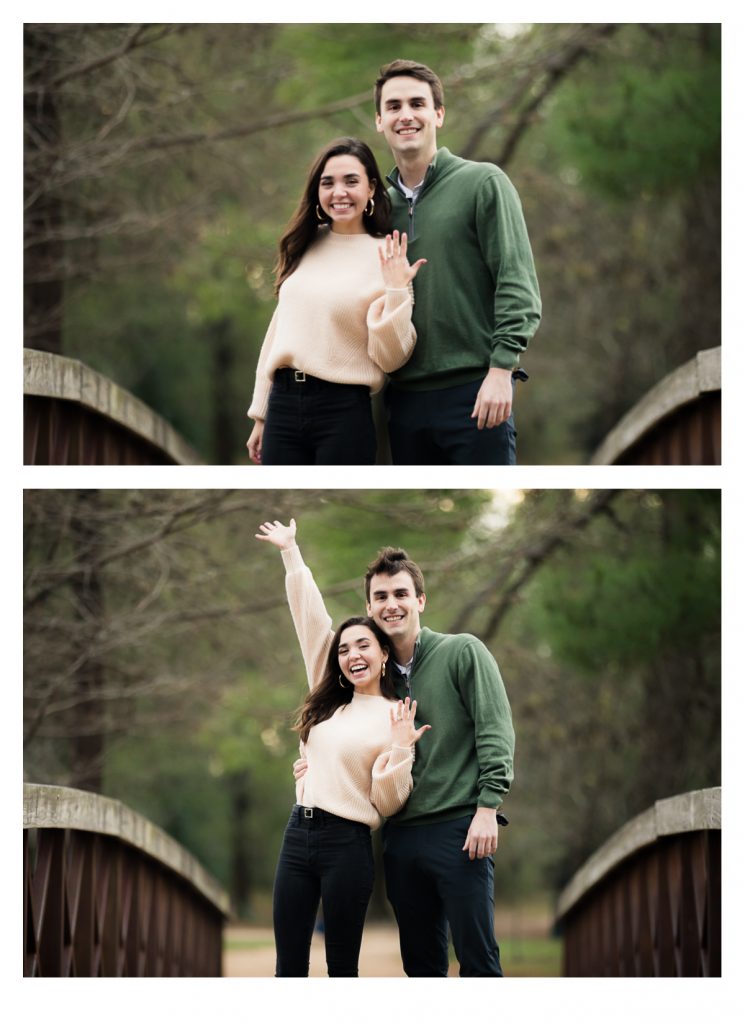 She said YES!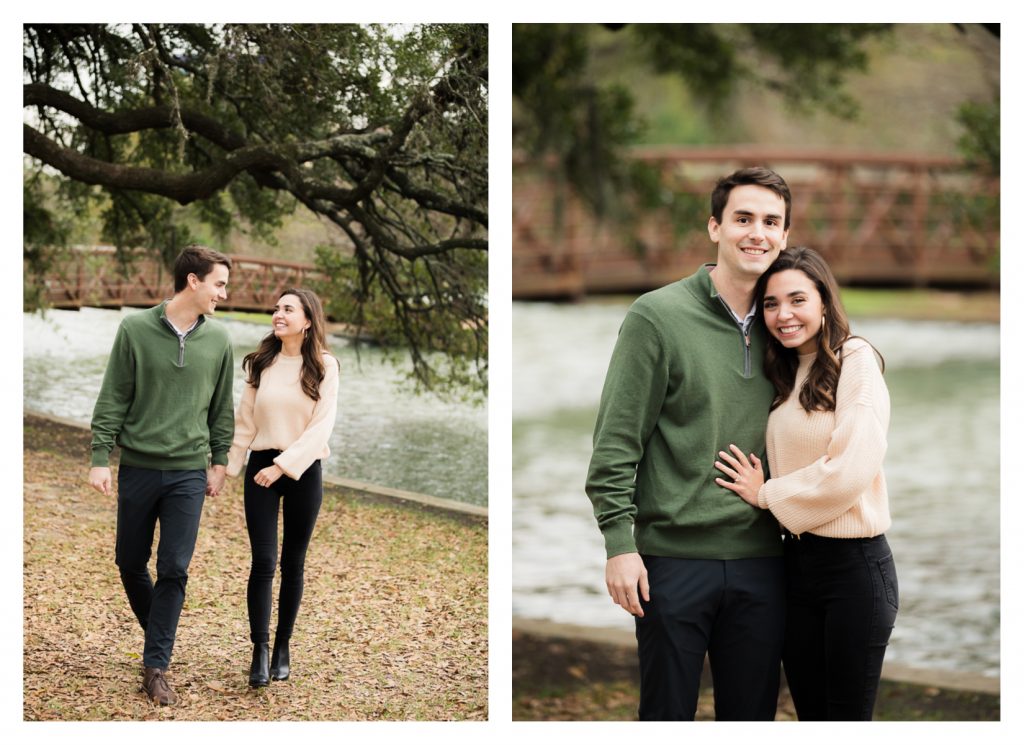 Their outfits were PERFECT for this winter weather! I love when it works out like that!
These two were the cutest!
Check out the new bling! Jason did good!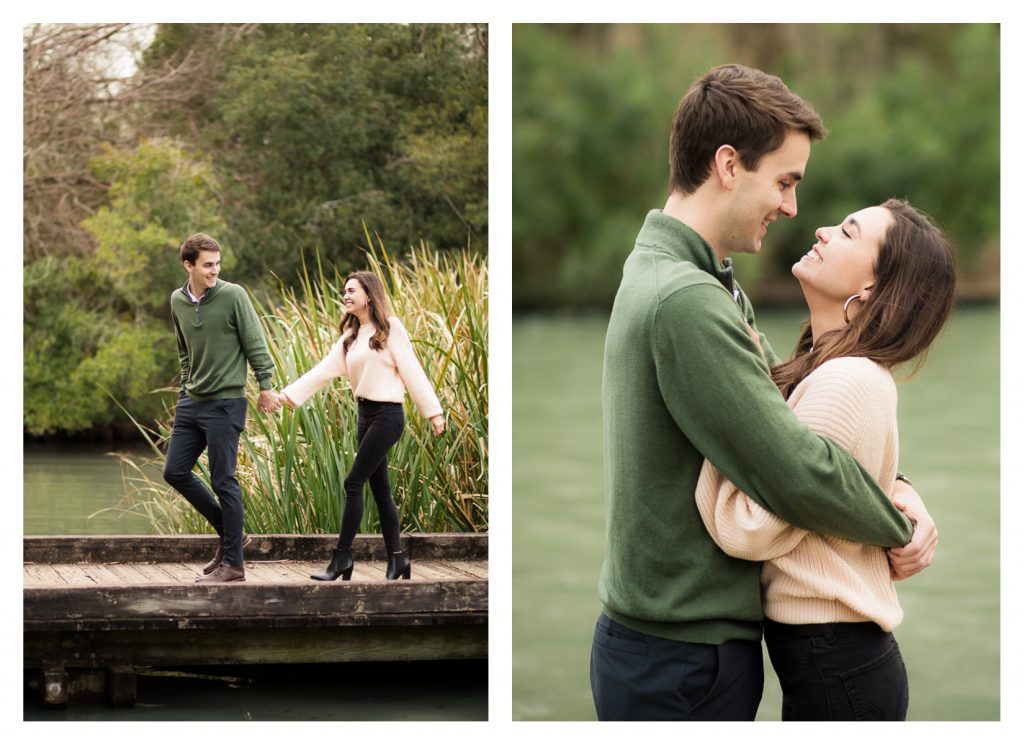 These two are going to make the cutest bride and groom!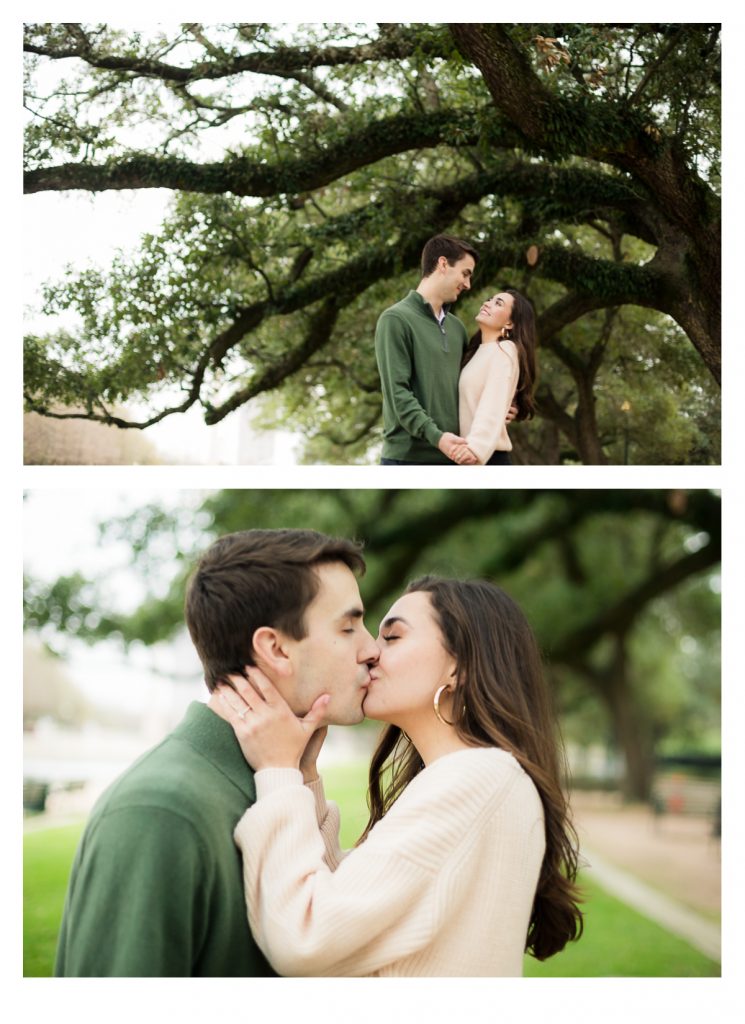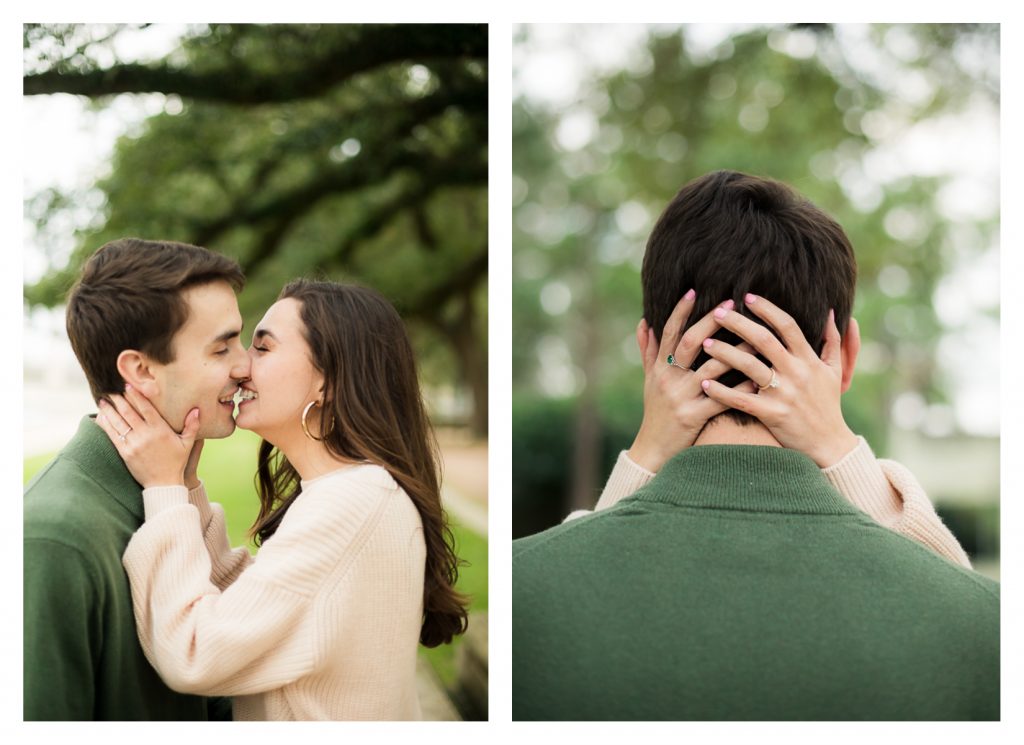 The great thing about Hermann Park is that there are a lot of great options to pop the question!  It helped that this was on a cool overcast Friday evening, so the park was pretty empty!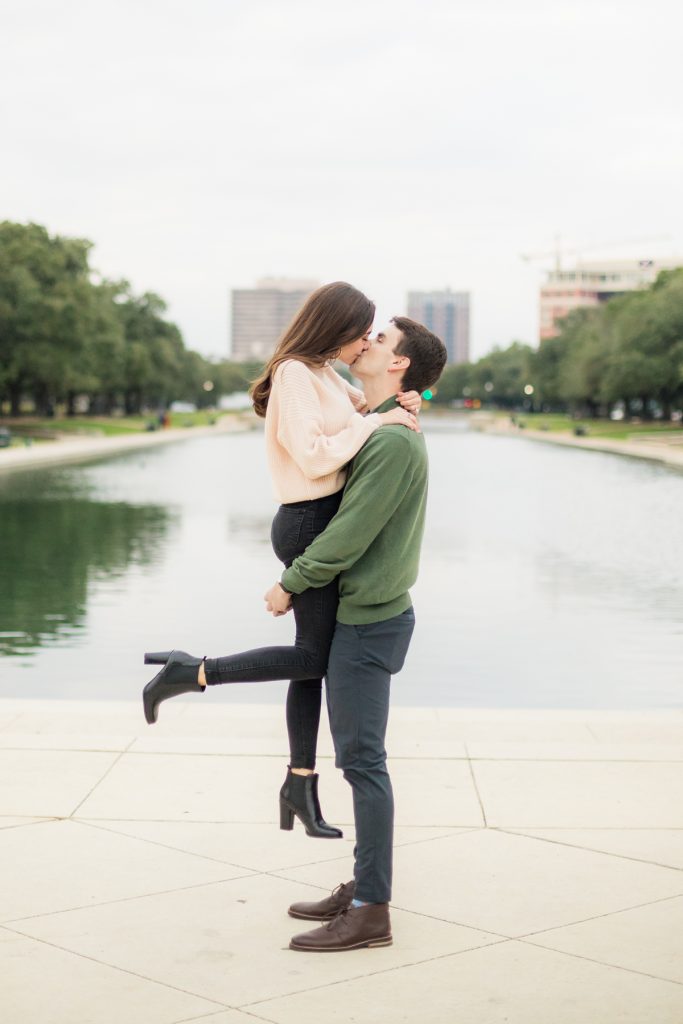 l Photog