Mallory & Larry | Downtown Houston Spring Engagement Session
Mallory and Larry chose one of my favorite locations in Houston for engagement photos, and they picked the best time of year.  At the end of February and early March all the azaleas are blooming around Houston, and I love how the photograph in the background of this engagement session! The temperatures were perfect, and we had a great time capturing this time for Mallory and Larry!
I often recommend solid colors for engagement sessions, but I really love the floral patterns and colorful dresses that are popular now!  I love this dress that Mallory wore!
I love how her dress matches all the beautiful azaleas behind her!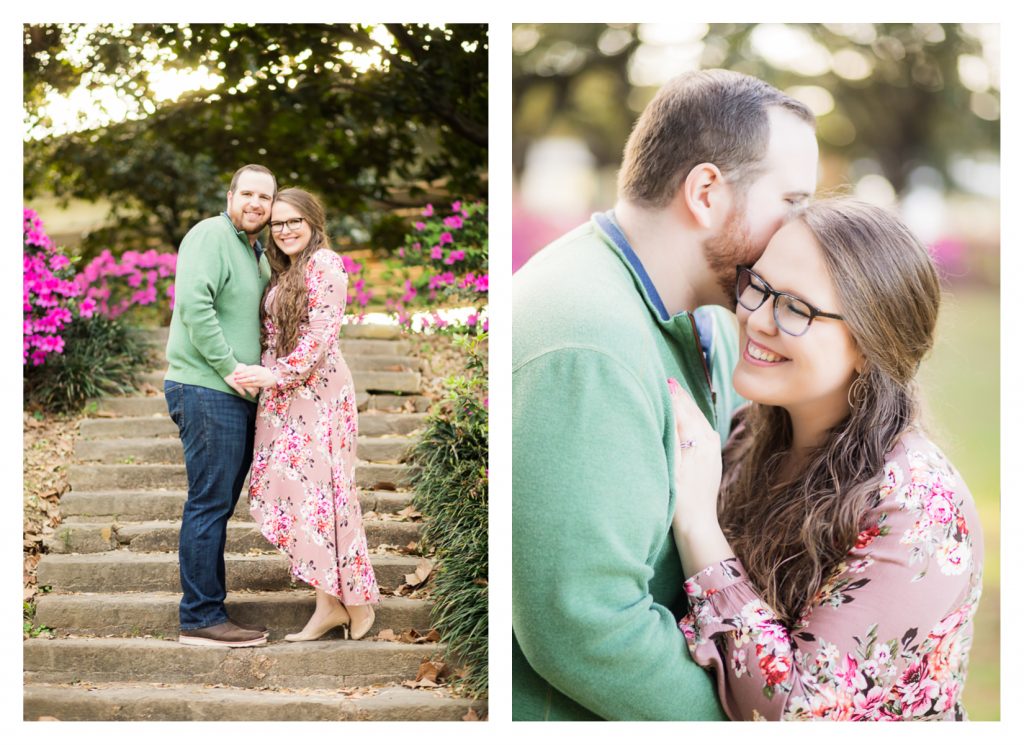 Mallory & Larry are getting married up in Michigan where they first met and where their families still live. They have both been living and working in Houston for a few years now.  Mallory had an amazing work opportunity where she would have to move to Houston, and Larry followed her and luckily got an amazing job here in Houston too!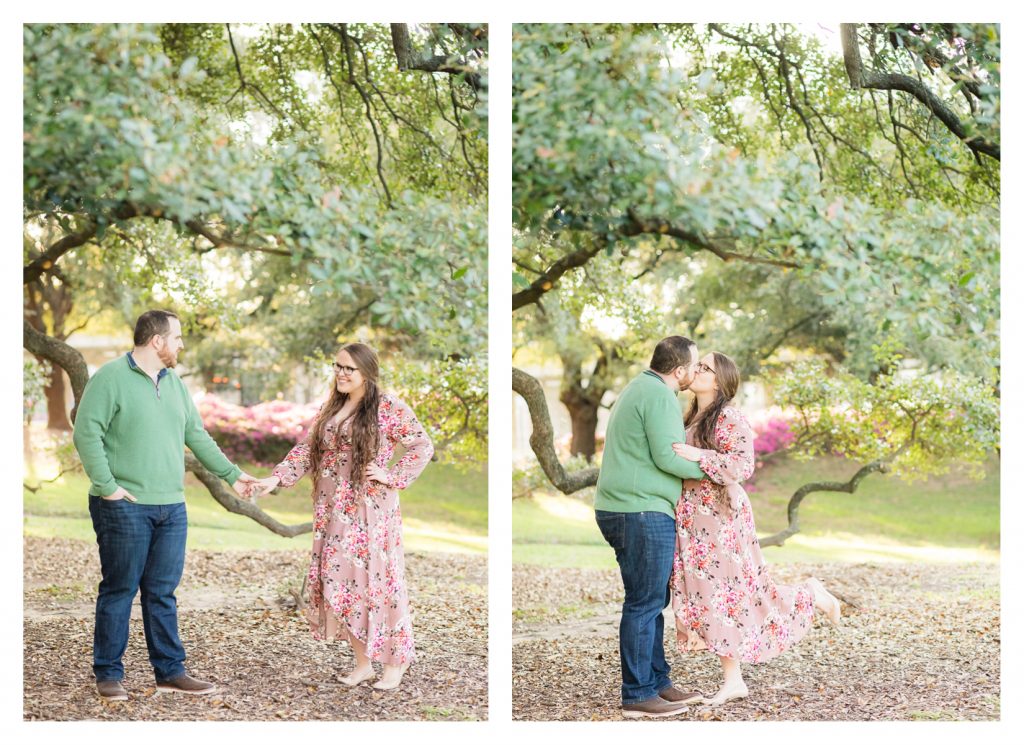 After the park, we moved to this gorgeous Houston skyline view, and they changed outfits!
These two were SOOO fun to work with during their engagement session, and I am so happy for them.  I can already tell their wedding day is going to be amazing! Congrats Mallory & Larry on finding each other!