Location, Location, Location | Where to take Engagement Photos in Houston
My most frequently asked question is "Where should I take my Engagement Photos?" This question is a little tough, because every couple is different.  I feel comfortable taking great portraits of couples in a lot of different settings, and just want the couple to feel comfortable and happy in their location! This is one of the great things about being an "on-location" photographer.  I wanted to write a post listing some of the location options!  So, I will start with some tips on choosing a location, then at the very end I will give some suggestions at the very end.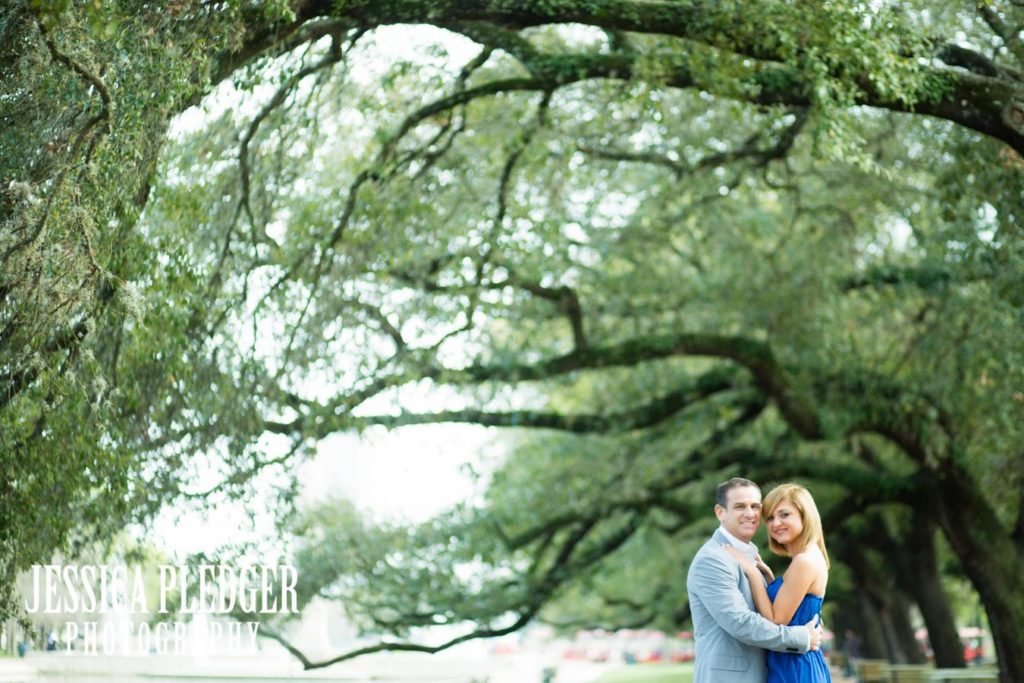 Part 2: Places
Choosing a place can also depend on where you live and how far you want to drive.  Some of these places are ideas and some are specific places.  Hopefully, you find them more helpful than overwhelming.
Remember, the most important thing is that the shoot is at a place where you feel that you can relax, have fun, and be yourself!  I have not been to all of the places listed below, but they are places that I think would work well, have worked well, or I have heard others recommend!
Top Engagement Session Locations around the Houston Area
Within Houston Area:
Hermann Park:Â 
 This is by far the most popular location for any photo session, and for good reason.  The park is big and has lots of great options even on a busy day.  There are also lots of great parks and streets all around the park.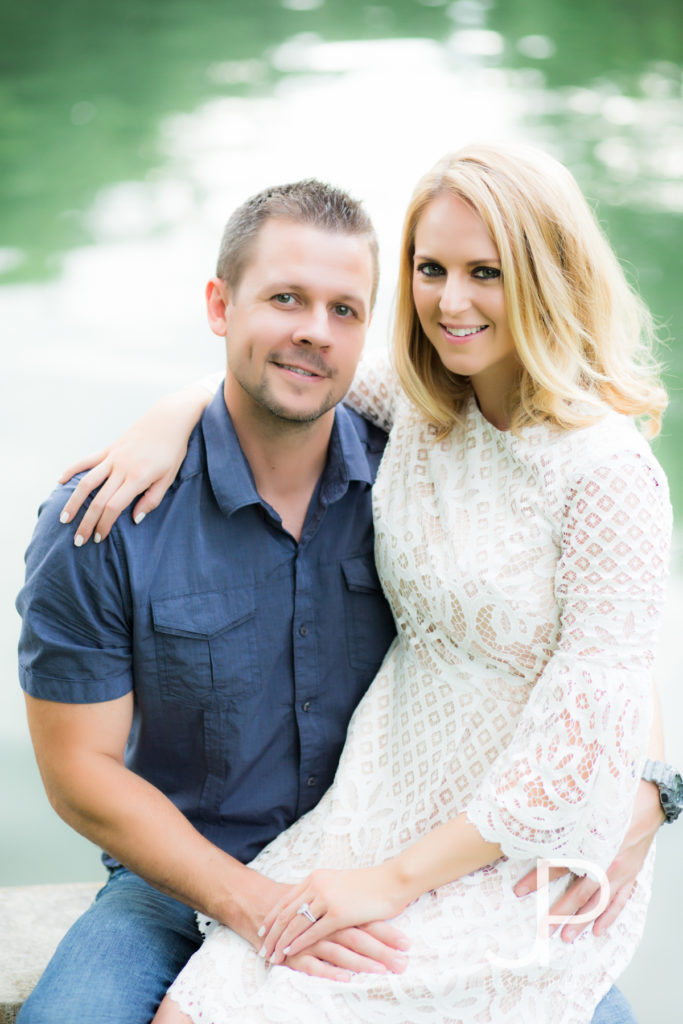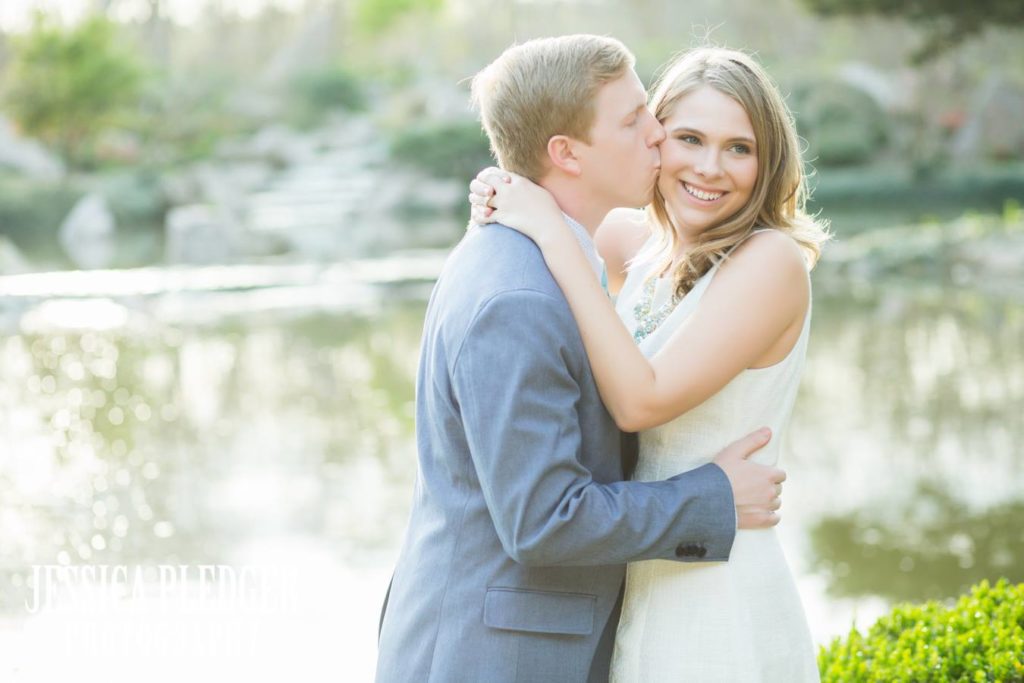 Discovery Green:
Discovery Green is a great park that mixes nature and city.  The downside of this park is that they can possibly tell you that you can't take pictures there without a permit. I have only had this happen once, odly enough it was with a wedding couple that was having their Reception at the Grove restaurant, and we were still able to take the photos we needed.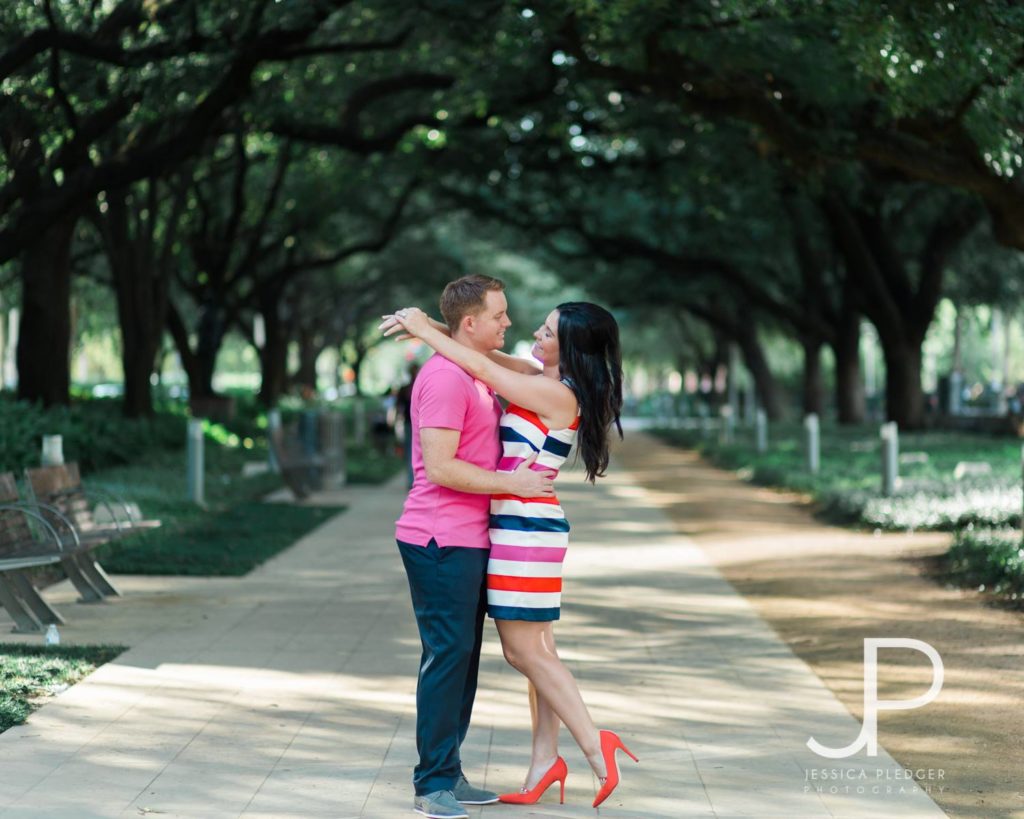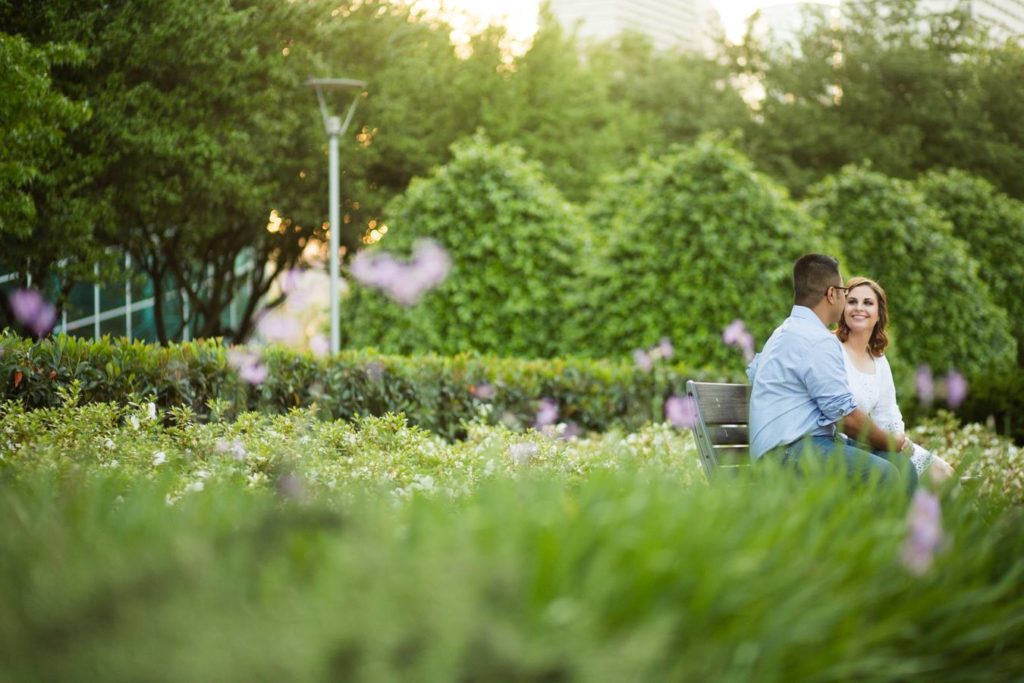 Sesquicentennial Park, Market Square, Downtown:
I am going to lump all of these together, because while they require more walking I do like to hit as many of these together as I can.  This is another great city and nature mix, but with more of an emphasis on city.
Sabine Street Bridge:
This is a great spot for views of the city and is close to the Sam Houston Park.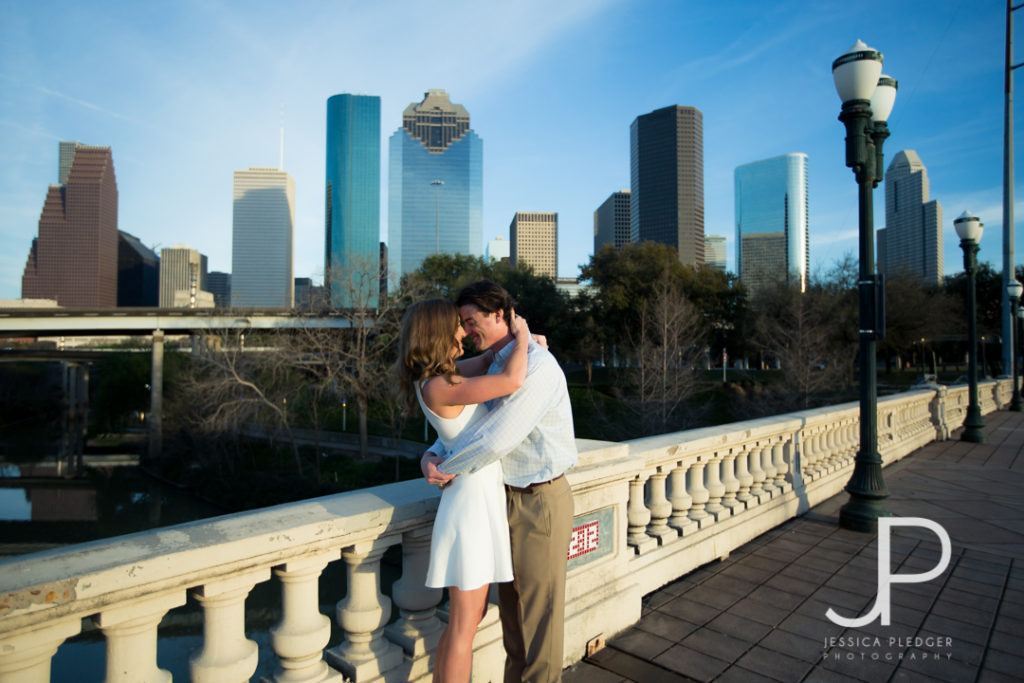 Gearld D. Hines Waterwall:Â 
This is a beautiful space ,but there are often lots of people coming to visit the Waterwall, and there isn't a lot to photograph besides the Waterwall.  Security also may kick you out at this location depending on your luck and time of day.
Houston Zoo:
 I have only photographed one engagement session at the Zoo, but it was awesome.  I especially recommend taking them on a weekday evening.
McGovern Centennial Gardens:Â 
This is a beautiful new park in Houston near Hermann Park.  Security may also kick you out here without a permit, but it depends on the day.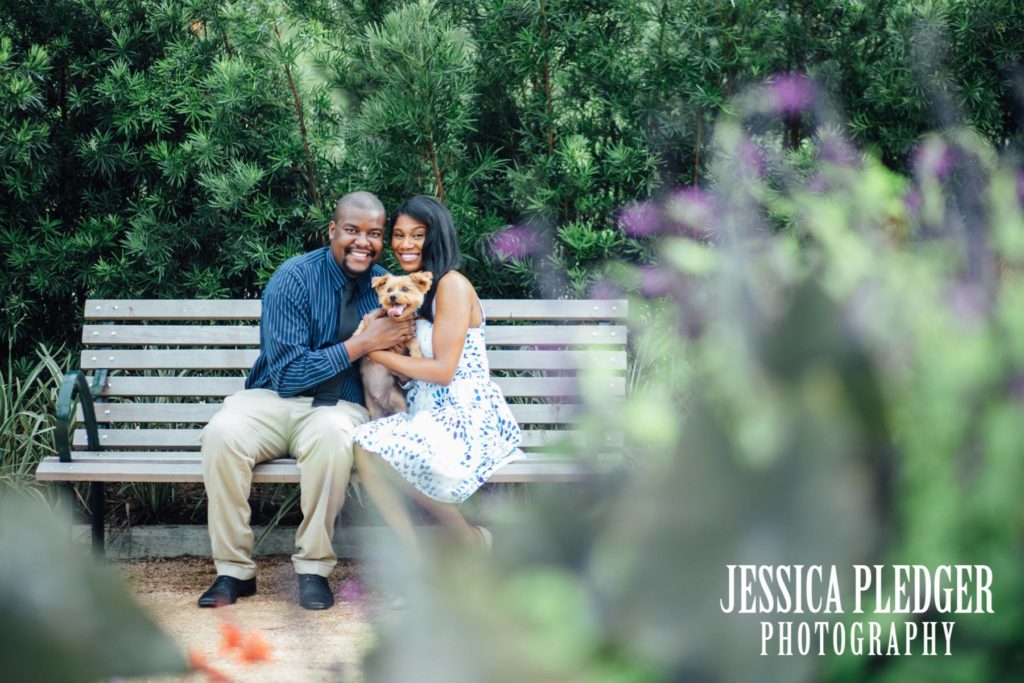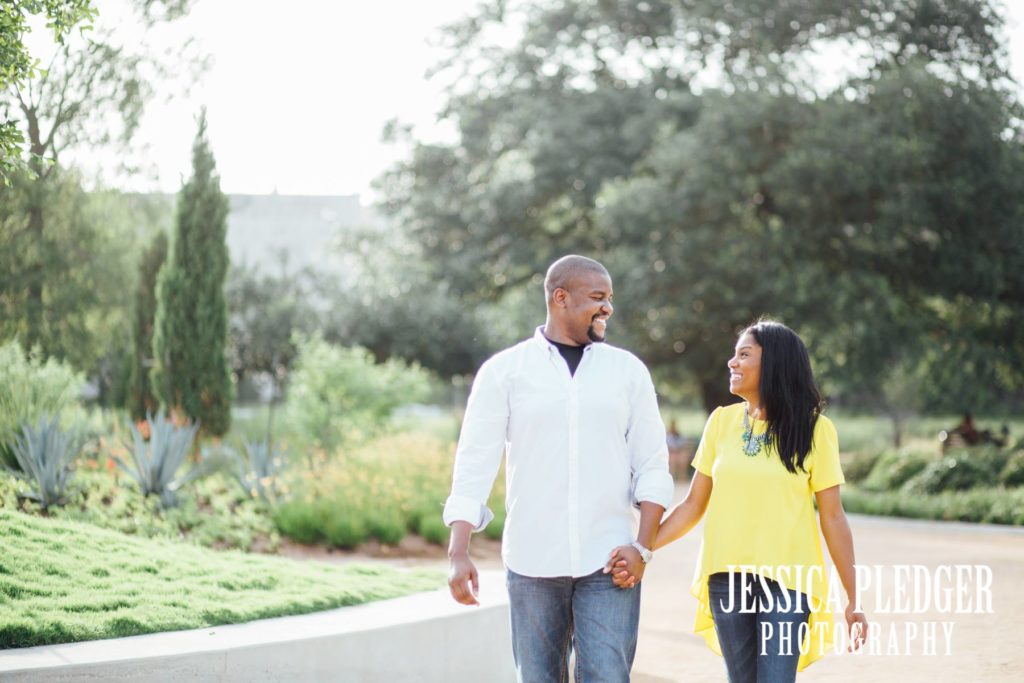 Rice University:Â 
Rice University is also in the Hermann Park and Medical Center Area, but they have beautiful trees and architecture.  They do require paid parking and a permit to photograph here.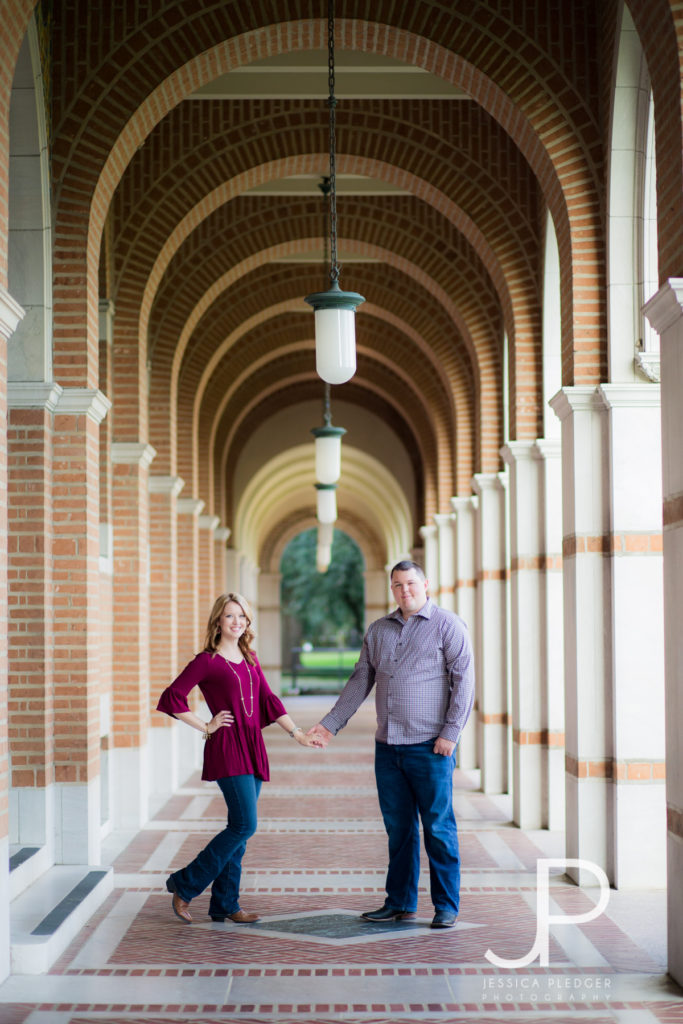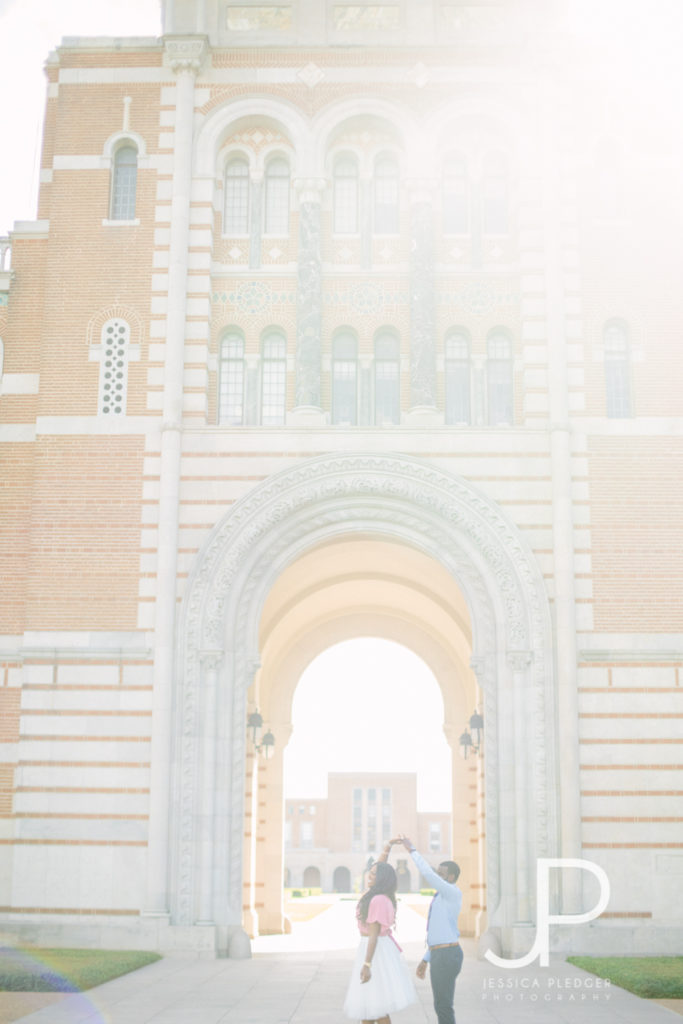 League City/Friendswood/Pearland/Clear Lake: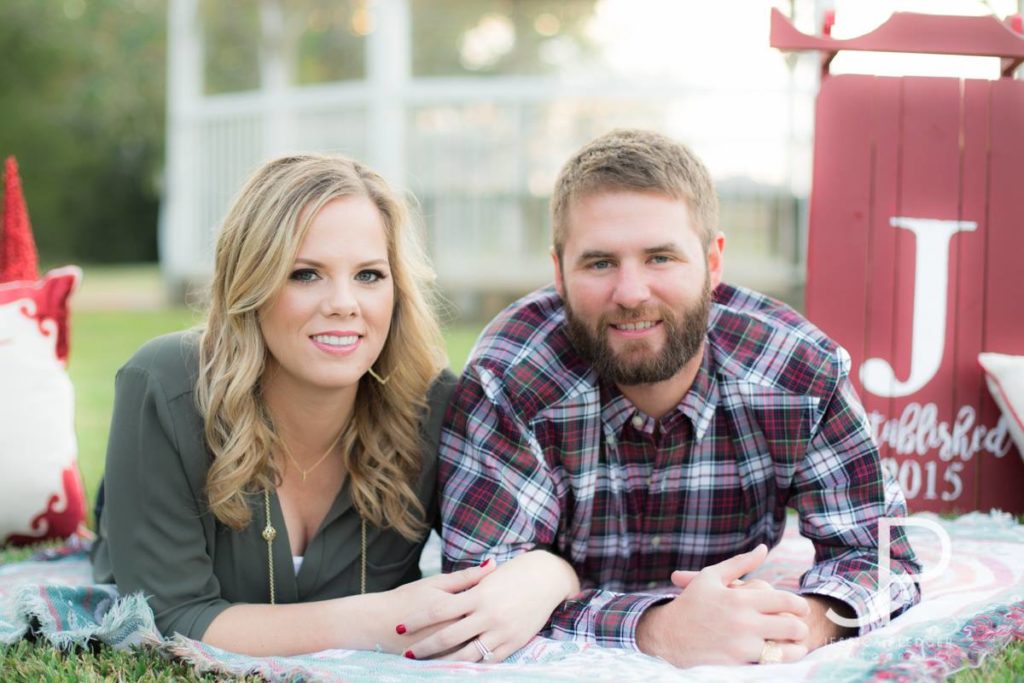 Here are a few parks in the League City, Friendswood Area.  They all have a very naturey feel to them! I will try to provide some photos when I get a chance, but I am not sure you could really differentiate.
Helen's Garden
Armand Bayou Nature Center (Admissions Costs)
Stevenson Park
A few themed Places:
Kemah Boardwalk (Carnival there too!):
Lone Star Flight Museum:
The Lone Star Flight Museum is a great location if you want to embrace the plane theme for your session!
Spring/Humble/North of Houston:
Mercer Arboretum
Old Town Spring
Kleb Woods
Meyer Park
Galveston: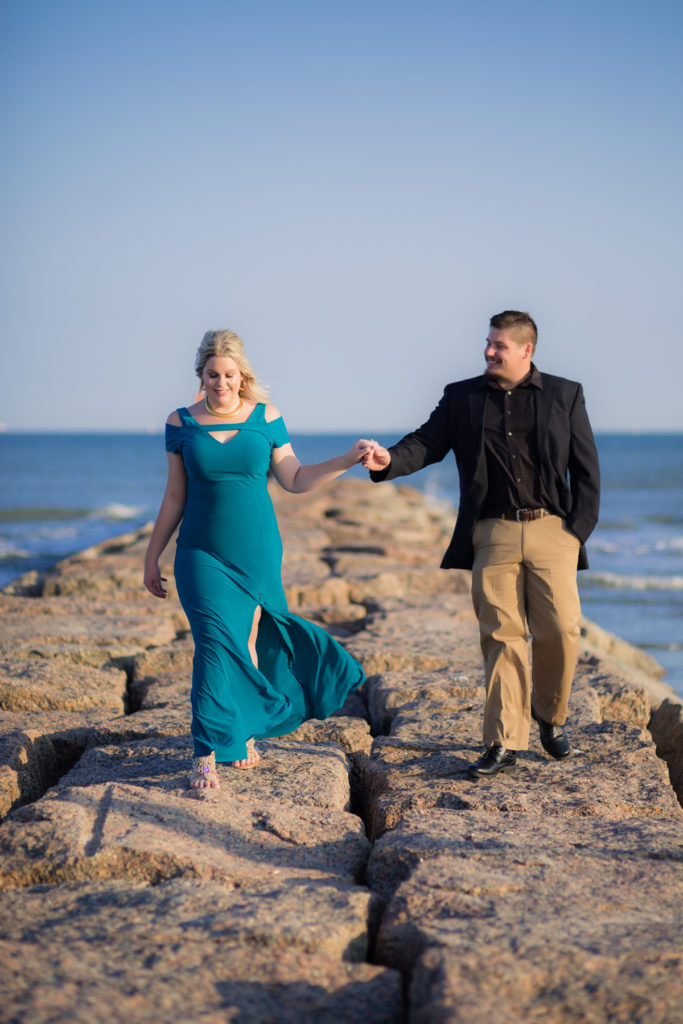 Galveston Beaches
Murdoch's
Pleasure Pier
Galveston-Port Bolivar Ferry
Strand Street Shopping Area
Ashton Villa
Bishop's Palace
Katy:
Dewberry Farms (Admission Price)
Mary Jo Peckham Park
Heritage park
Old Katy with Caboose
South of Houston (like an hour South):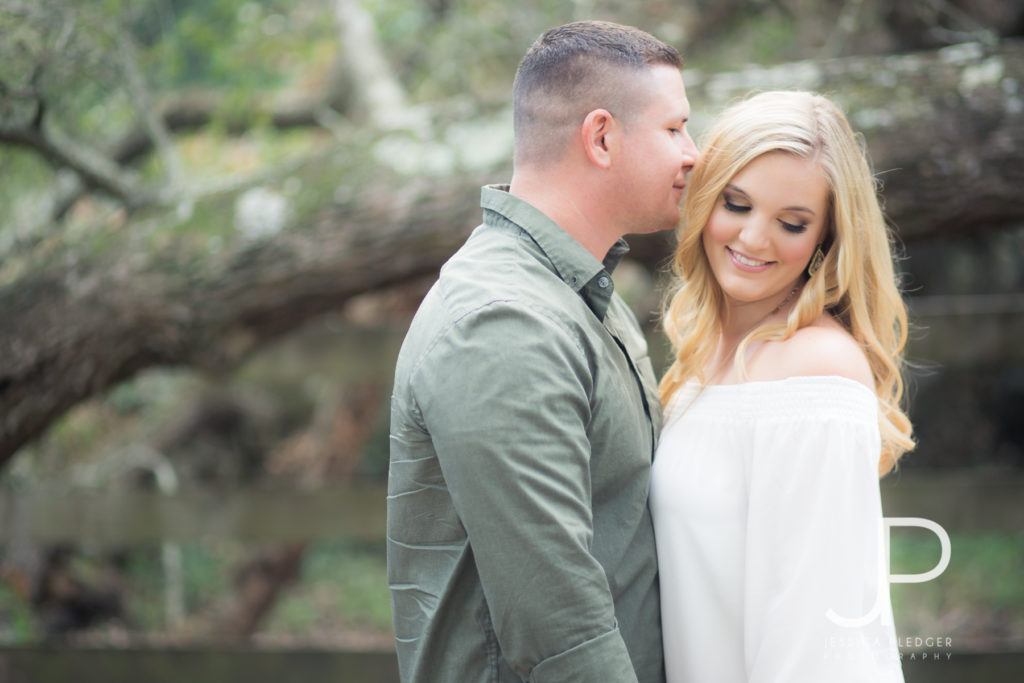 Out Under the Trees
George Ranch Historical Park (entry fee)
Brazos Bend State Park (entry fee)
Varner Hogg Plantation (entry fee)
Sugarland:
Oyster Creek Ranch
Sugarland Memorial Park
Another Option is your Wedding Venue:
This was taken at Tuscan Courtyard in Dickinson, TX.
How to Decide
What style do you want?
Think about yourself and your husband and where y'all are happy.   Think about what you like and your personality. Look at photo examples and see what you like the most!  Do you want the shoot to be country, modern, grungy, industrial, natural, business-like, beachy, etc?
What kind of feeling of you wan to portray in your photos?  Do you want it to be fun, simple, colorful, exciting, romantic, elegant, loving, sophisticated?  The answer to this can also determine how you dress and possibly some of the props used.
The first things I look for when I take pictures is good light, the second thing is interesting textures and colors in backgrounds.  This can come in many different forms, even as simple as a brick wall in parking lot.
REMEMBER: These are the benefits of an on location shoot, be creative! Have fun with it!
Also, Be sure to check out my 5 Tips on what to wear to your Houston Engagement Session!