Citlali & Michael Shirley Acres Wedding – Houston Wedding Photographer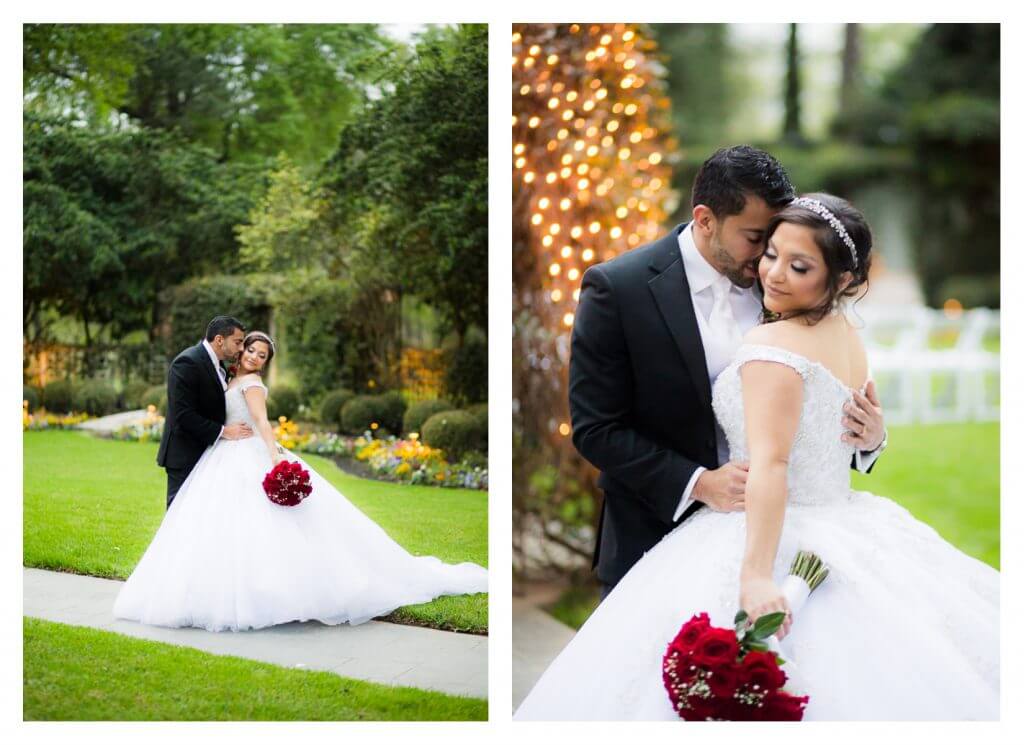 Citlali
 and Michael both got ready on site at Shirley Acres. Michael wrote 
Citlali
a letter before their ceremony that was the longest I've ever seen a groom write! He said he just started writing, and it ended up being such a long note- nothing he was planning on!  That is so romantic!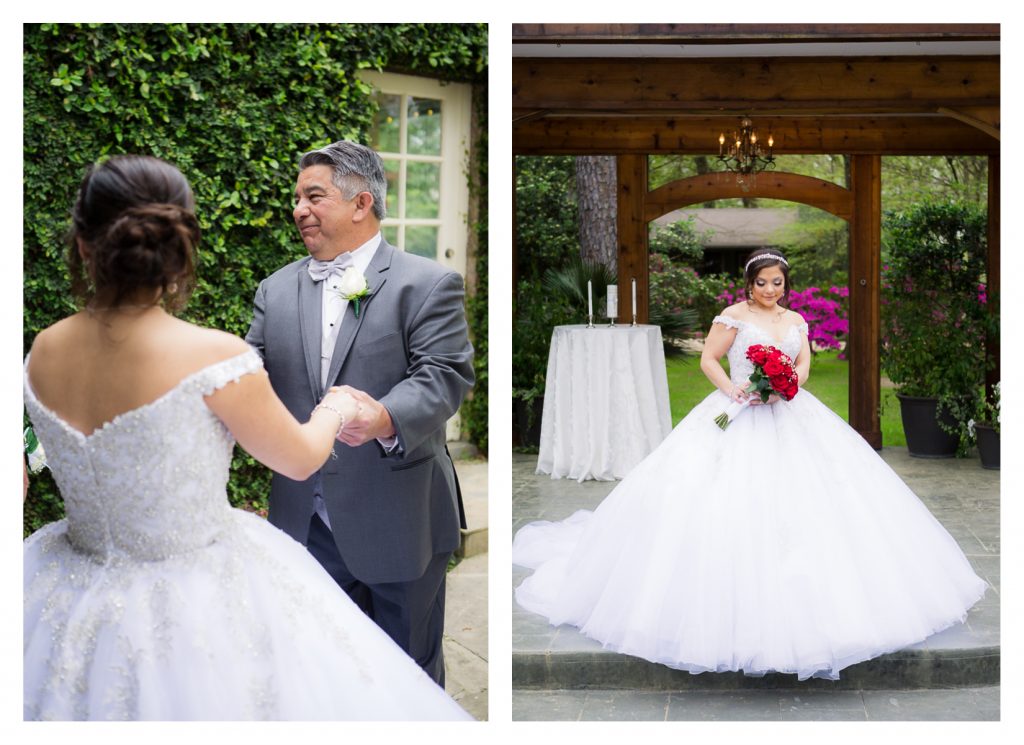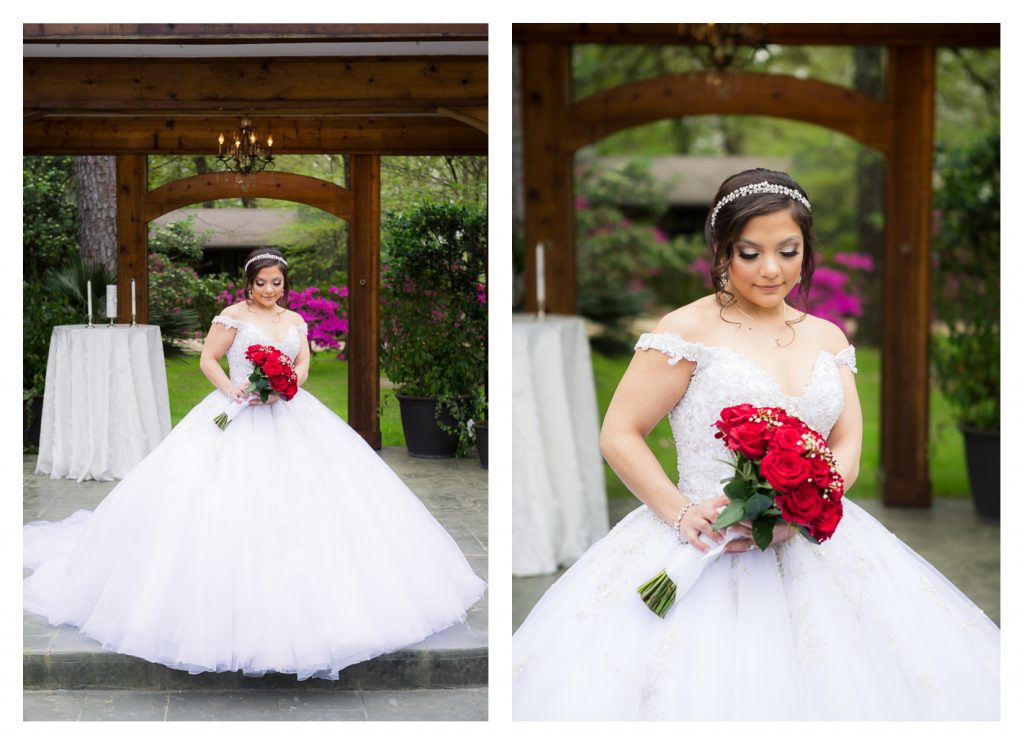 Shirley Acres has such a beautiful courtyard for Wedding ceremony, but they schedule their ceremonies to end right at sunset time, so we made sure to schedule time outside for 
Citlali
and Michael before ceremony to have some portraits taken with the natural daylight.  I loved all the portraits we were able to capture during this time of immediate family and wedding party!
Once the girls were finished, I brought Michael and his groomsmen out for photos, and when Michael saw his mother's sitting out in the courtyard waiting for him, they were both filled with emotion! This was the sweetest first look between a groom and his mother I've ever seen. When I told
Citlali
, she was not surprised at all. She just told me how much Michael loves his mother!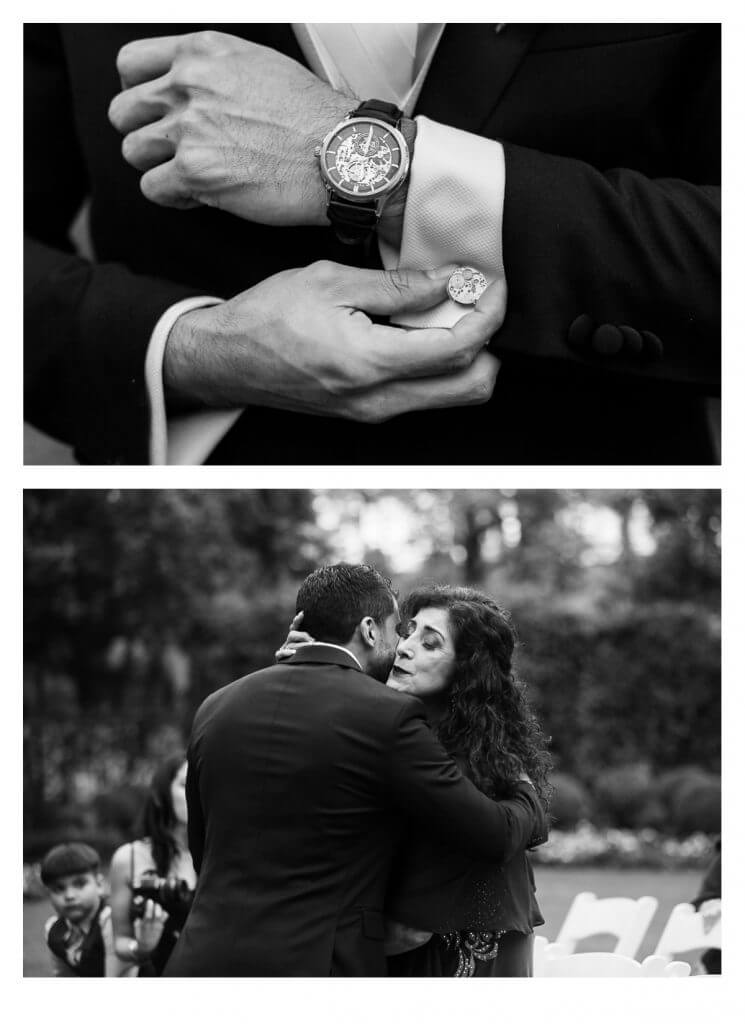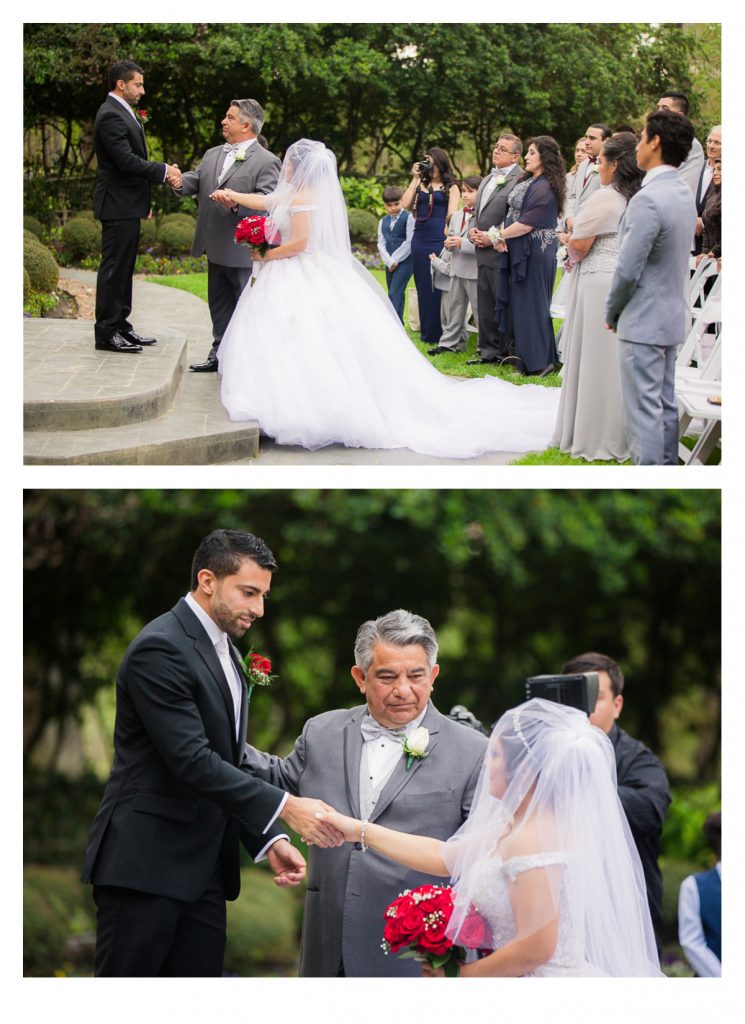 My favorite part of ceremony was at the end of the aisle, 
Citlali
's father strongly declared in Spanish "Cuidad a la. Amo a la." I only understand a low high school level of Spanish, but you didn't have to speak Spanish to understand that Citlali's father proclaimed clearly to Michael, Care for her. Love her.
My heart melted. Usually a father can barely get the words out "her Mother and I," but this father made sure to tell Michael at this pivotal moment in front of all their friends and family to take care of his daughter.  After meeting Citlali, she can definitely take care of herself, but now they can also take care of each other!
The ceremony was absolutely beautiful with great lessons on marriage delivered by the pastor, as well as the lighting of a unity candle, presentation of a gifted Bible, gifted gold coins to represent joining finances, and the joining of that lasso. These were beautiful representations of the components of a successful marriage.
Michael and 
Citlali
wrote their own vows to each other.  You would think these two were writers , not Engineers.  They both had beautiful vows.  I wish all women were able to hear 
Citlali
's vows to Michael. I wish I could convey them to you in a way as inspiring as 
Citlali
 delivered them to her soon-to-be husband. 
Citlali
described her high standards for a future husband, having so many standards they would have to uphold that she thought she could never meet someone who would live up to those standards. He would have to be hardworking, smart, handsome, uphold strong family values, etc. She never thought she would find the perfect man that had all these traits until one day she met Michael. On their first date, they closed down the restaurant they went to. They both found the one they were looking for.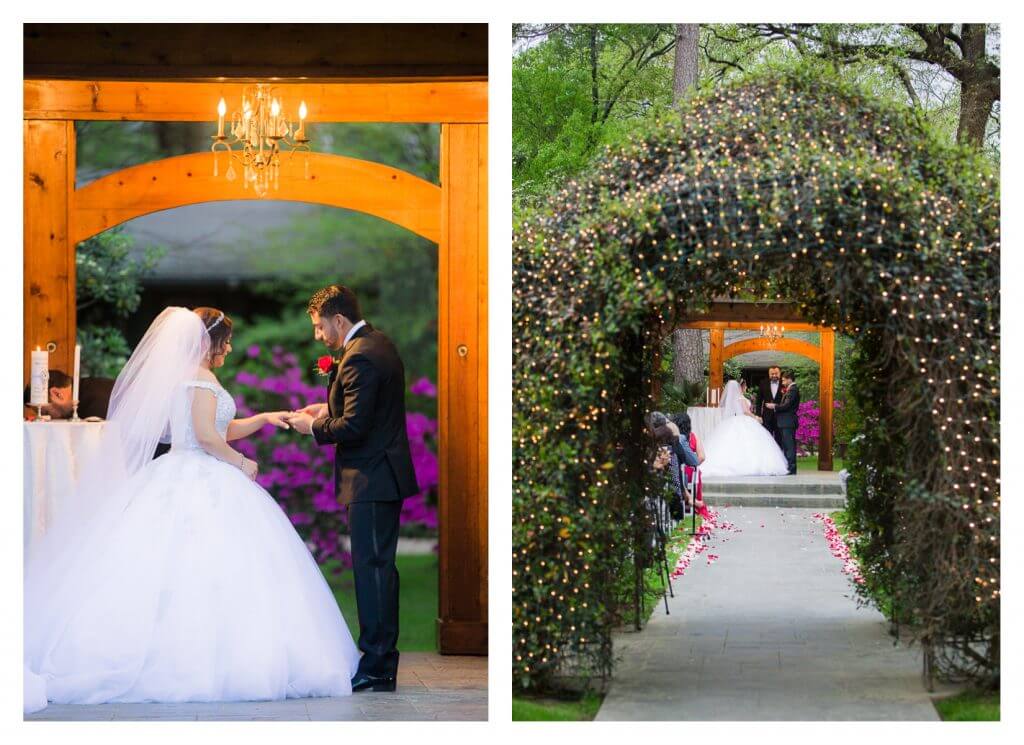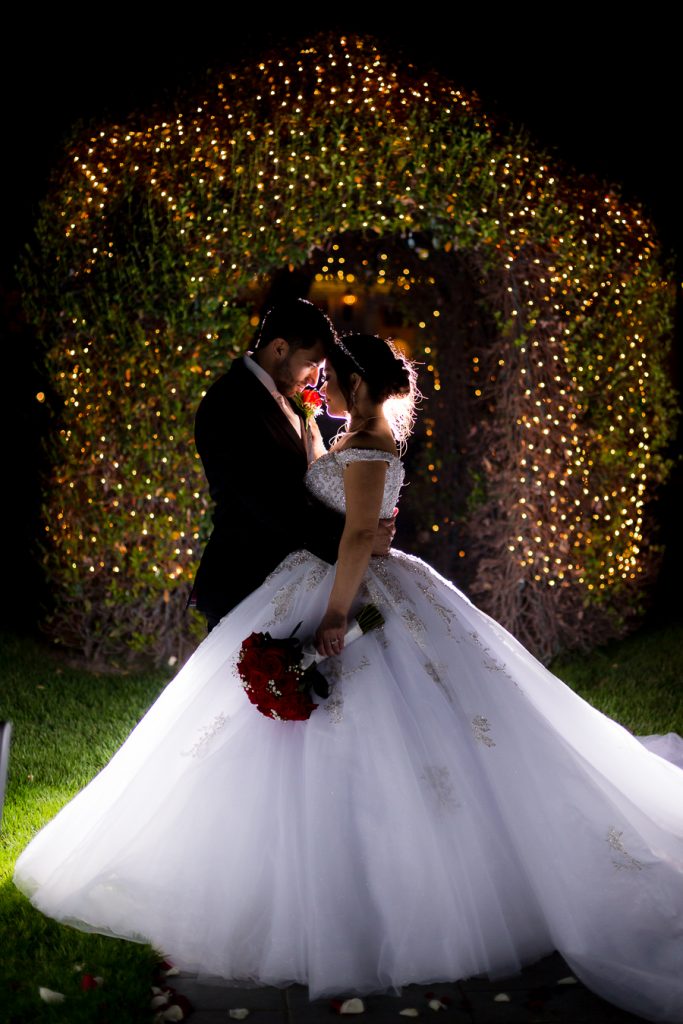 I LOVE this spot at Shirley Acres!  Citlali's dress makes the photo even more perfect.
These two danced the night away together!  They were by each other's side all night, which is actually hard to do on Wedding day with all the different people you want to talk to!
The couple entered the reception to a great meal and fun party. There were sweet and funny toasts, cake cutting, bouquet and garter toss, and lots of dancing!
Citlali
had a gorgeous waltz with her father to a beautiful song, and with her dress it just reminded me of something out of a classic romance, like the girls twirling around in the King and I. Seeing that dress twirl around during the formal dances was something to see, and
Citlali
is an amazing dancer! I think she might get that from her Dad, because he seemed like he knew how to dance too!
The party went on strong until after midnight which is hard to do at a wedding! The DJ had everyone dancing!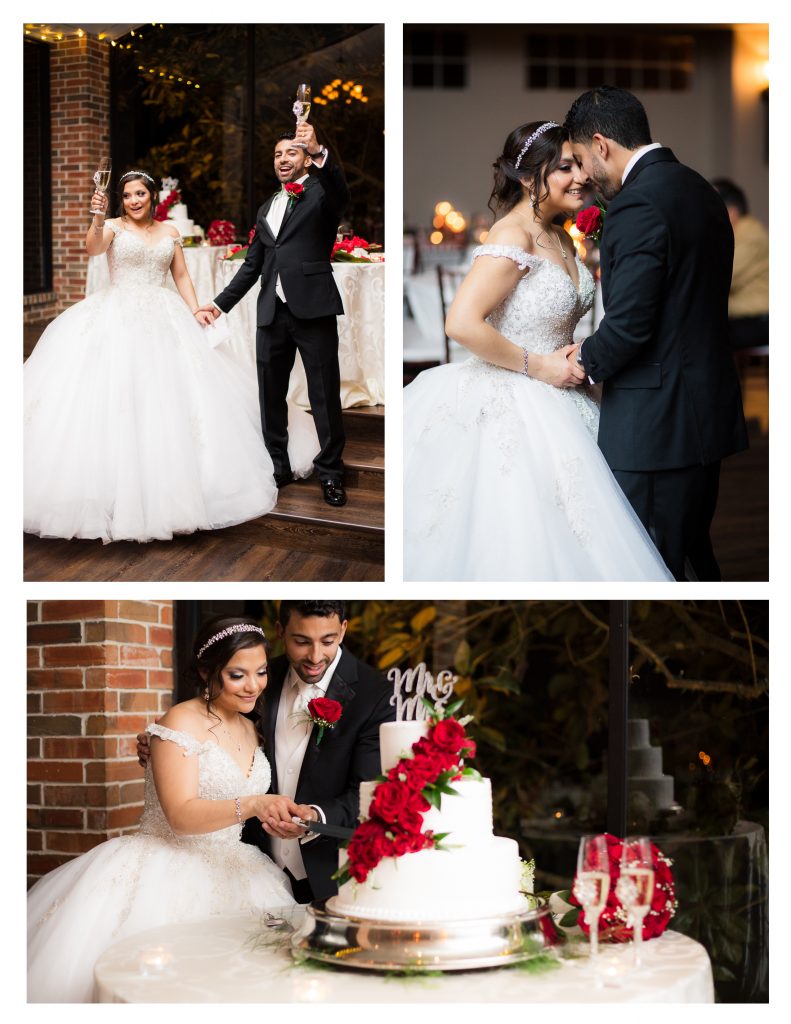 Citlali and Michael had a dream wedding and they looked amazing all night long!  I am so happy for them, and I can't wait to be back at Shirley Acres later this Fall!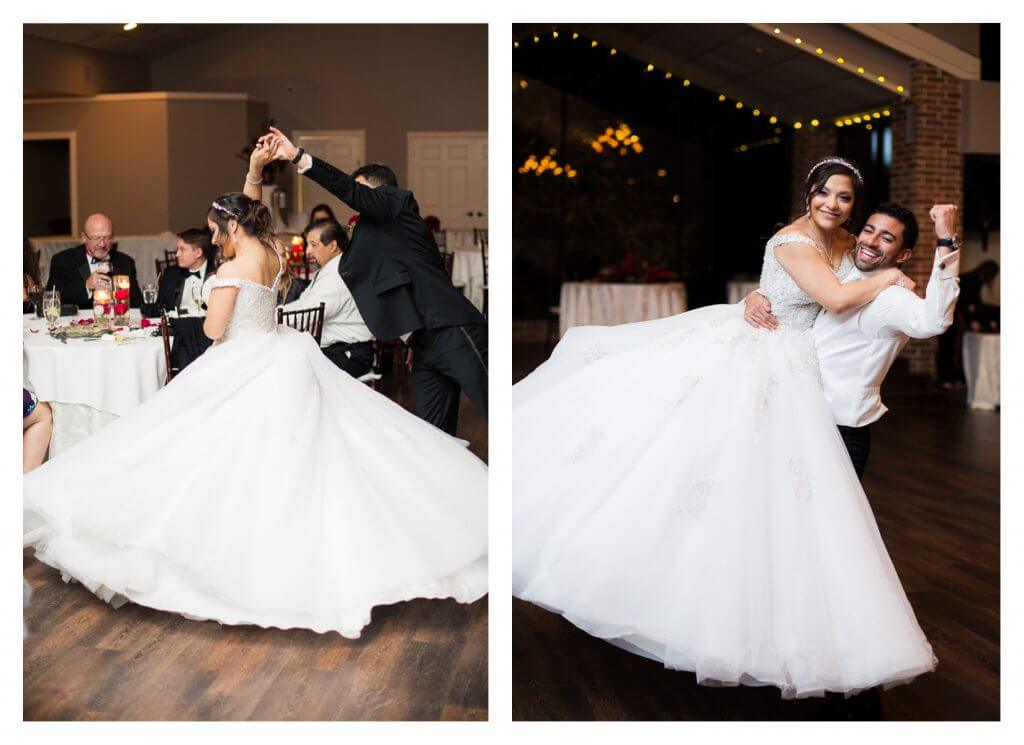 Vendors:
Florist : Jim with Shirley Acres
Bouquets, Corsages and Boutonnieres: HEB-Floral Department (5895 San Felipe)
Cake: Shirley Acres
Catering: Shirley Acres
Groomsmen and Groom attire:
Groom: Joseph Abboud Custom (Men's Warehouse)
Invitations: Minted
Jessica Pledger Photography
Houston Wedding Photographer
jessica@jessicapledger.com
www.jessicapledger.com
713-775-8051