Sarah & Brooke | Hughes Manor Wedding | Same-Sex Wedding
A few different guests and family members asked me if 

Sarah

 and 

Brooke

's wedding was my first same-sex wedding? I've learned that couples often feel more confident when you have experience in their type of Wedding – worked at their venue before, photographed a multi cultural wedding before, but this was my first same-sex wedding (with two Brides) I have ever photographed. I always felt hesitant to tell them that it was, but at this wedding it was a sense almost a sense of pride that this was my first Wedding with two Brides.  It was the first same-sex wedding for many of the wedding vendors, and it was the first same sex wedding for the Brides getting married too! Talk about setting the standards high!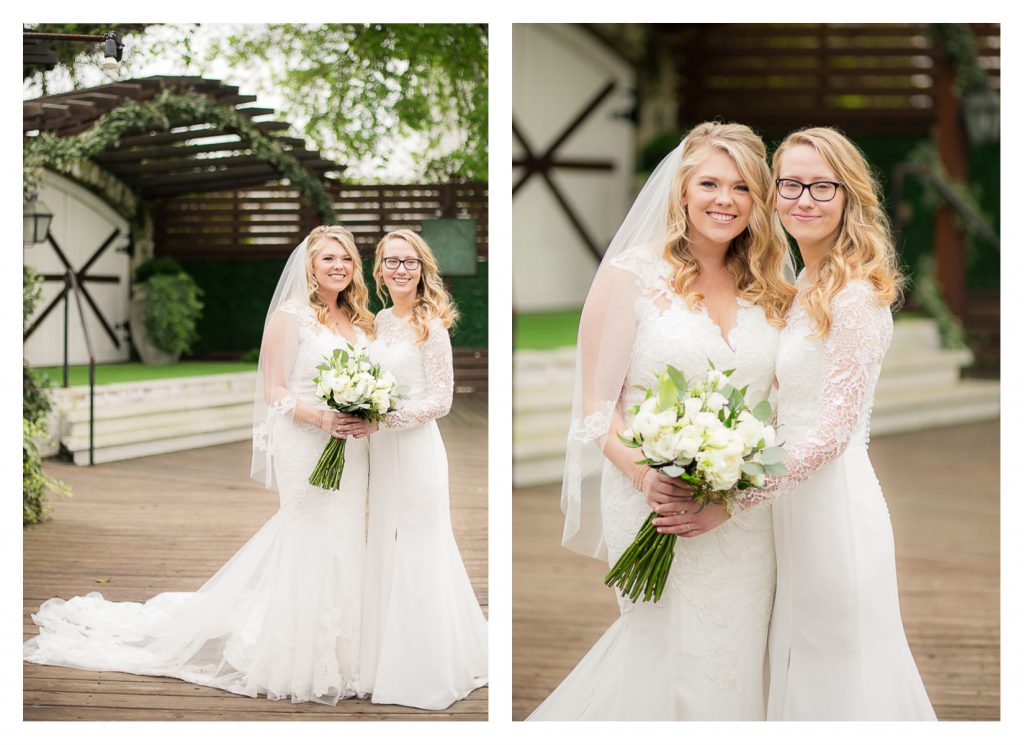 I love some smart, strong women. These two were both of those qualities as well as funny and beautiful. They were so in love and so perfect for each other. 
Brooke
 surprised 
Sarah
 with a custom scrap book with photos, notes, and memories for 
Sarah
. 
Sarah
 surprised 
Brooke
 during the reception with a custom video slideshow of beautiful candid moments throughout their relationship where just two months after dating 
Brooke
 was in a video saying she was going to marry 
Sarah
; she already knew without doubt or hesitation.
I came to this wedding thinking it was important to me to ensure that I treated Sarah and

Brooke

the same as I would any other couple. But the more time I spent on this wedding day, the more I realized this wedding was not the same as everyone else's Wedding I photograph. This wedding is different.

Sarah

 and 

Brooke

's wedding felt like it was celebrating a couple in love, but also something bigger, the celebration that these two women could get married. Same-sex Weddings have been happening for a while in states like California and New York, but we are really just starting to see a boom in the same sex Weddings in Houston, because it is still very recent that it became legal in Texas for same sex Weddings. 
I love when couples have the clarity to focus on what is truly important on wedding day – the union, the celebration, friends and family, and 
Sarah
 and 
Brooke
definitely enjoyed every moment of their wedding day, everyone did! 
Brooke
 and 
Sarah
had a first look before ceremony that allowed us to take a lot of their posed photos before ceremony! I love extra time for posed photos.
I'm obsessed with this adorable photo of all their "Flower Crew." It is tough to take a good photo with this many young kids! And their outfits were so so cute. Many of these kids were nieces and nephews of 
Brooke
 and 
Sarah
.
After the First Look, the couple's wedding ceremony took place in the Courtyard of Hughes Manor. This venue was so pretty and photogenic and had a great time last night layout making it easy to walk between ceremony and reception.
Their officiant and long time family friend, John, did the most incredible job merging these two messages during his officiating of the ceremony – the celebration of love between Sarah and Brooke and the celebration that this day is possible. 
 
Brooke
 and 
Sarah
 wrote their own vows with fun jokes about their favorite movies Harry Potter and Spice World (classics).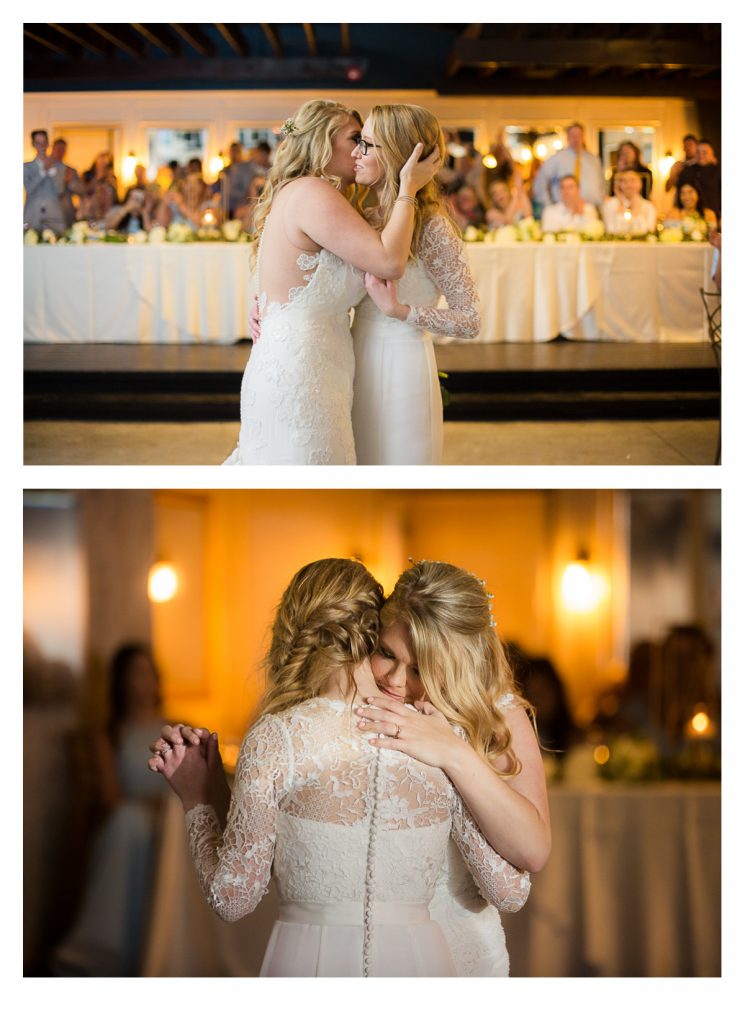 The reception was filled with beautiful toasts from so many, an amazing playlist and so much joy.
The two shared a private dance before exiting to confetti canons! These are super fun!
I am so happy for 
Brooke
 and 
Sarah
, and I am honored they chose me as their photographer.
Venue: Hughes Manor
Photography: Jessica Pledger Photography
Coordination: Set in Stone Events
Dress: Brooke – The White Magnolia
Sarah: All Brides 2 Be
Florist: The Secret Floral Garden
Videographer: Waterloo Films
Cake: Whisk Bakery
Catering: Cordua Catering