How to Plan the Perfect Proposal!
How to Plan the Perfect Proposal!
I recently photographed the sweetest proposal where Brandon proposed to Sara Beth at the River Oaks Garden Club in Houston. Planning a proposal is exciting and stressful! Often times, guys are stressed and nervous trying to do all the right things to plan the perfect proposal! It is so sweet seeing how hard many guys work to make the perfect proposal happen!  I recently photographed one of my favorite proposals of all time!  Brandon did all the right things to make for a perfect proposal, and maybe these tips can help other guys trying to plan the perfect proposal too!

Make it a Surprise Proposal!
Many couples have talked about taking the next step and getting engaged, but the girls don't know exactly when the proposal moment will come. Brandon works every other weekend, so when he told Sara Beth that he was working on Saturday she didn't think twice! He was able to actually switch shifts and take off!  He had the whole thing planned with venues, Sara Beth's friends and family, and me to photograph it!
Pick a beautiful location!
Brandon rented out the River Oaks Garden Club for two hours on a Saturday morning.  Renting out the River Oaks Garden Club really helped not having to worry about people walking around like is common in most public spaces.  Sara Beth went out to brunch with her best girlfriends (who were in on it!), and they dropped her off at the River Oaks Garden Club and told her to go inside! When she went inside, she could see Brandon waiting outside for her!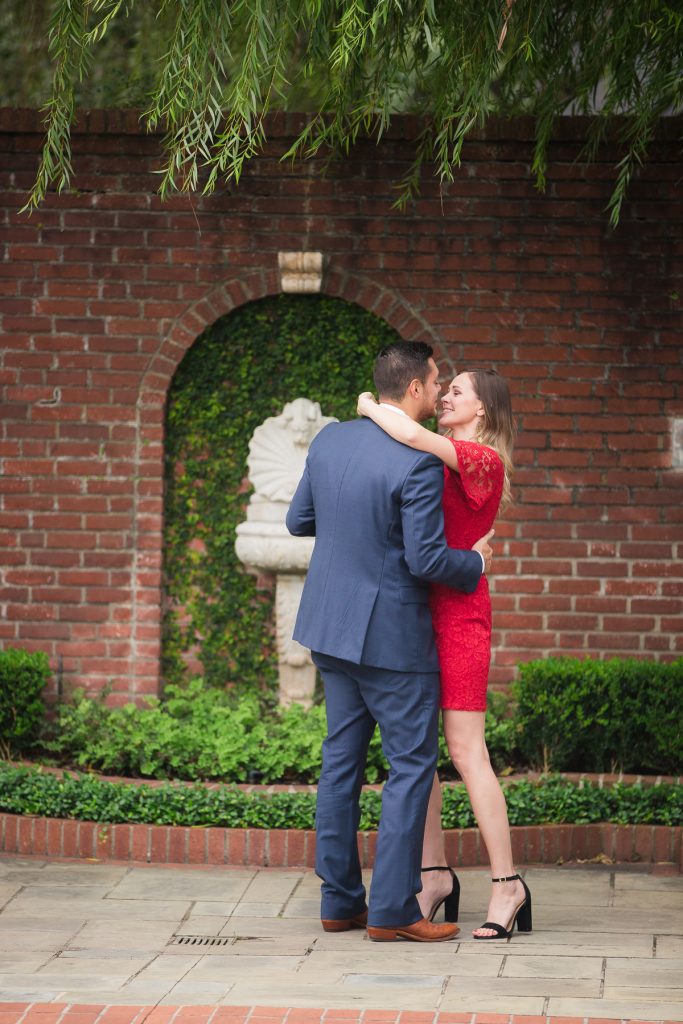 Play your song!
Brandon had a romantic song special to him and Sara Beth playing on his portable speaker! After Sara Beth said yes, Brandon played another special song and they just had a moment to dance together.
Take a deep breath!
Brandon told Sara Beth all those romantic reasons why he loves her and wants to spend the rest of his life with her.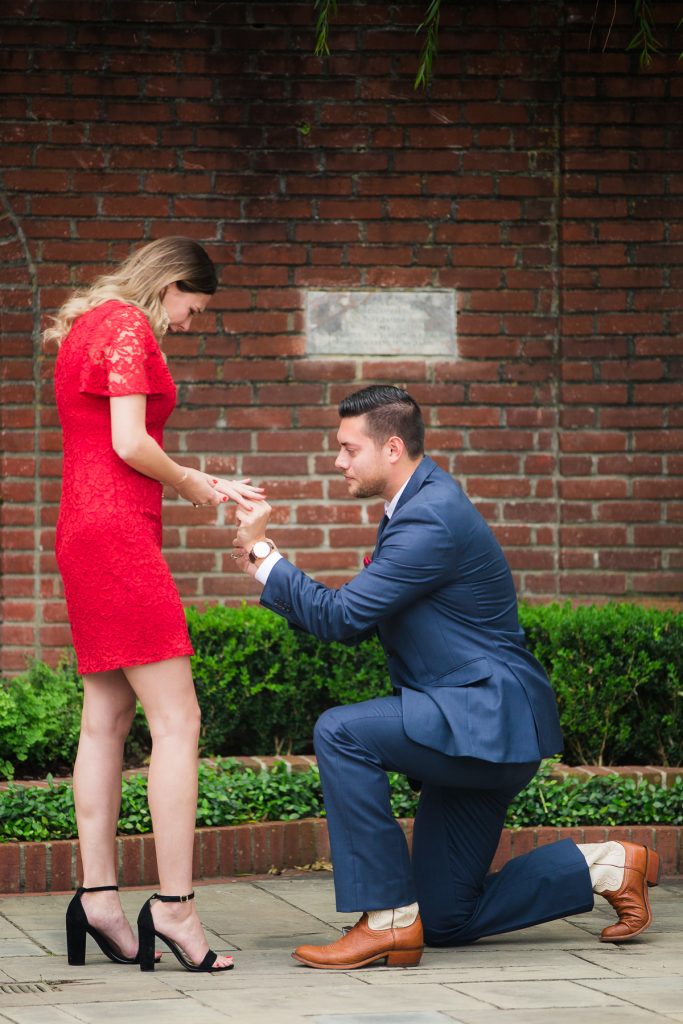 Get down on one knee and don't forget to ask!
I love the tradition of getting down on one knee. I also like when you use their full name to ask, but don't get lost in the details!
Let the tears Fall
Guys or Girls, it doesn't matter. This is a huge moment in your relationship, so don't worry about the tears.  It just shows how special and meaningful your moment is!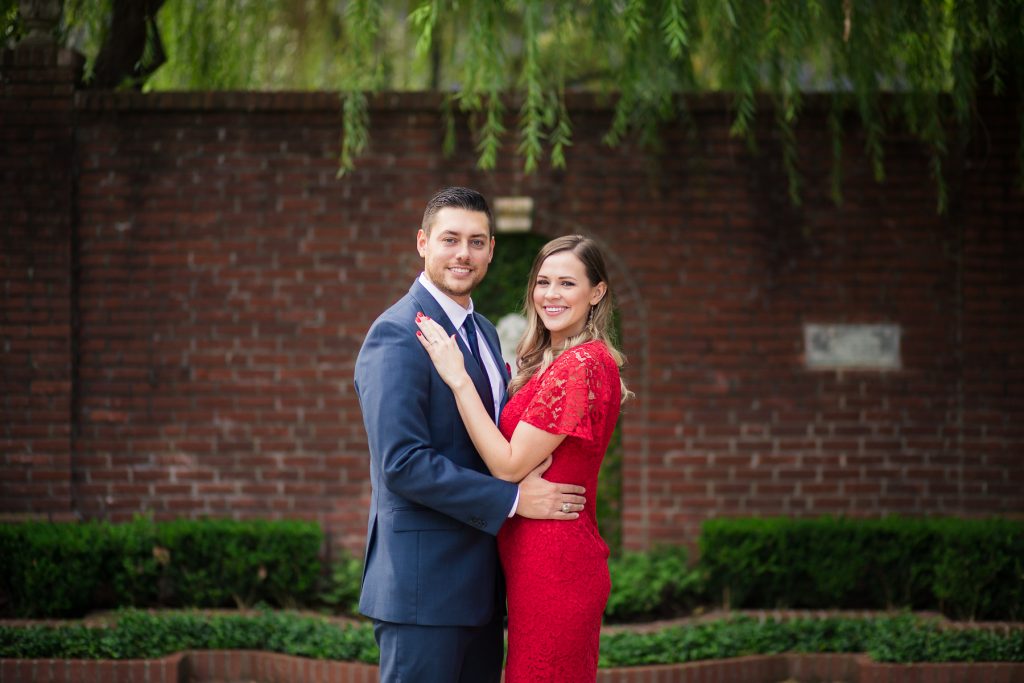 Dress up!
I love how handsome men look in suits, and I just think it shows how special this is when you wear your suit! Brandon even had a properly folded pocket square. I was impressed. If you can find a way for her to dress up too, even better! Sara Beth's friends dressed up and encouraged her to wear her red dress!
Bring Flowers
When I first met Brandon on the day of the proposal, he was holding three bunches of flowers that he had purchased for the occasion.  Make the occasion as romantic as you can think of!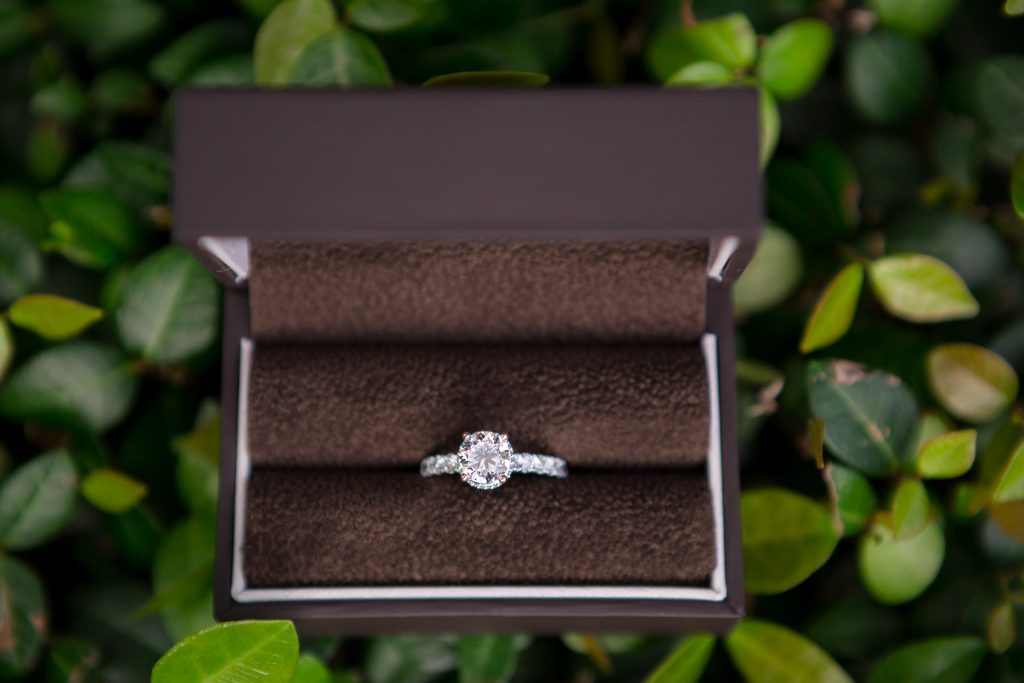 Things don't have to be perfect!
I think one of the best things about a proposal is the effort that was put into trying to make it special. I always feel nervous for guys, because things might not always go exactly according to plan.  Maybe the park closed early or someone is having a picnic right where you planned to ask! The proposal went pretty perfectly for Brandon and Sara Beth, but if you drop the ring or someone walks by when you are about to get down on one knee just do your best to laugh about it and make it special!
Hire a Photographer!
I may be a little biased, but I love documenting these special moments.  These photos are so, so cherished by Brandon and Sara Beth!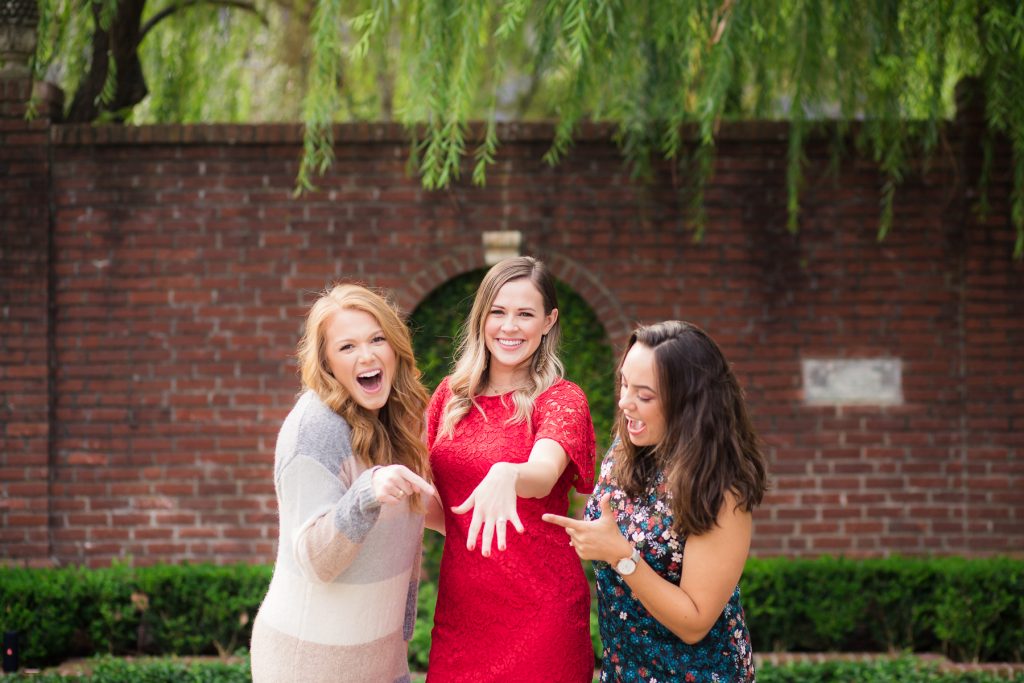 Have a Celebration afterwards!
Whether you invite all the friends and family to celebrate with you after or just have a special dinner for the two of you, this is a great way to keep the fun going all day!  Brandon had lots of family come in to celebrate at Karbach Brewery together. Pinkerton's BBQ is another great place to have a family style dinner to celebrate!
Brandon planned the best proposal to his girlfriend Sara Beth!  Sara Beth was blown away at this romantic proposal, and it really made the entire day one that Brandon and Sara Beth will never forget!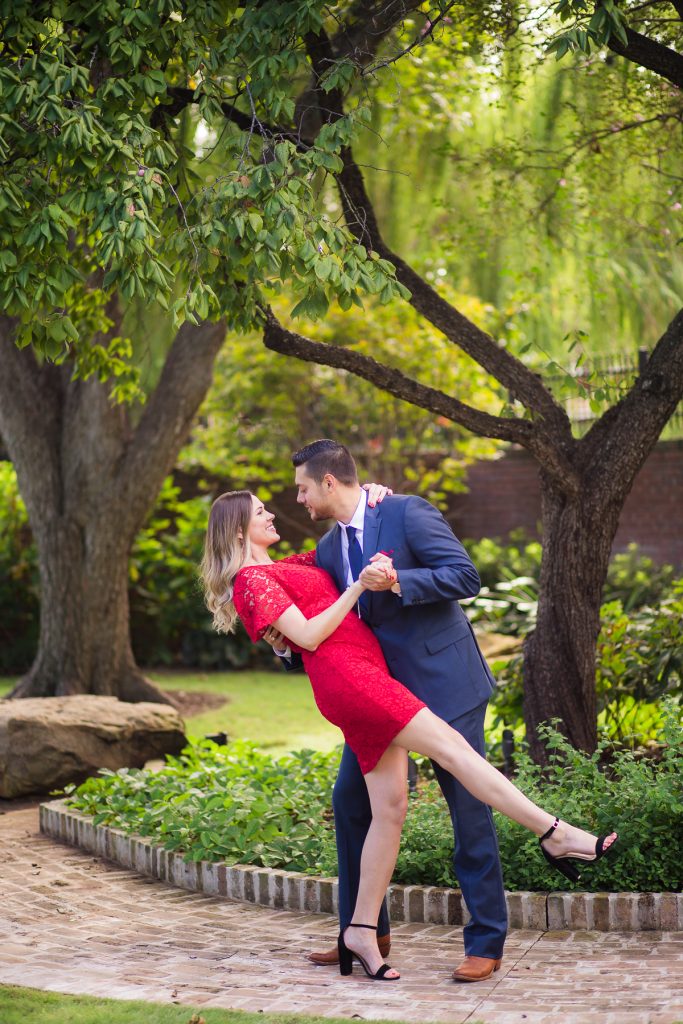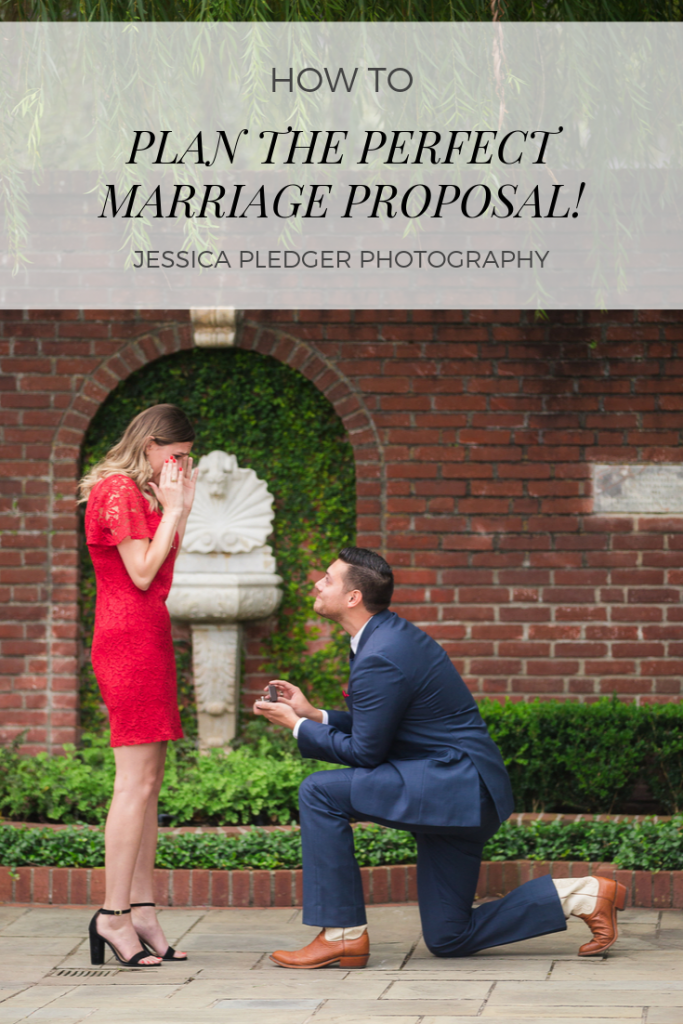 P.S.
I think Blue Nile is an excellent company to buy Engagement and Wedding Rings from!  They are legitimate and cheaper than a lot of the big box store with a better quality product.