Featured in Thrive Magazine
My Clients, the Strawser family, were featured as the Cover Story in Thrive Magazine.  The magazine wrote a great article about the changing roles of men and women in the United States and how there are no more set roles.  I was proud to have my photos that I took of their family appear on the Cover and inside the Magazine.
Their daughter, Anna, was the perfect model- so cute and such a happy baby!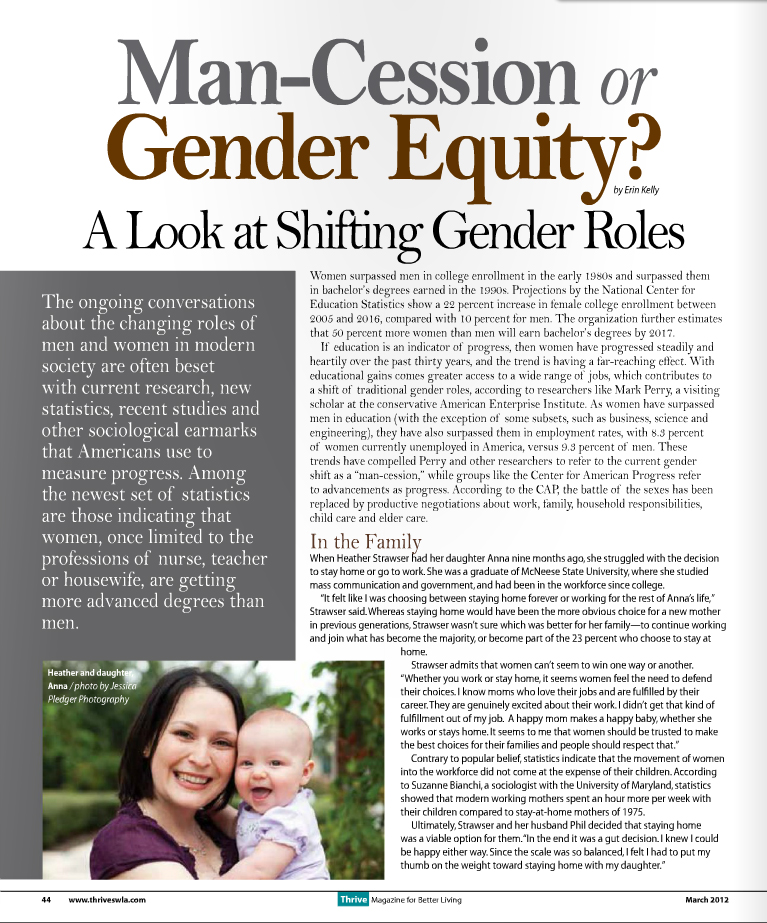 Thanks Strawser Family for being so amazing and sharing the Magazine with me!