Aggie Sisters
I had the opportunity to have a really original photo shoot this past weekend.  I photographed 2 sisters- one who was finishing her Senior Year at aTm, while the other one was graduating high school preparing to attend Texas A&M!  It was an exciting celebration for both of them, and they wanted to celebrate it together.  You will definitely notice a softball theme to the photos, as big sister Rhiannon just played softball for 4 years at Texas A&M before she goes off play Professional Softball (She was drafted this Spring-What a Stud!).  Her sister will keep supporting Aggie softball as their Team Manager next year.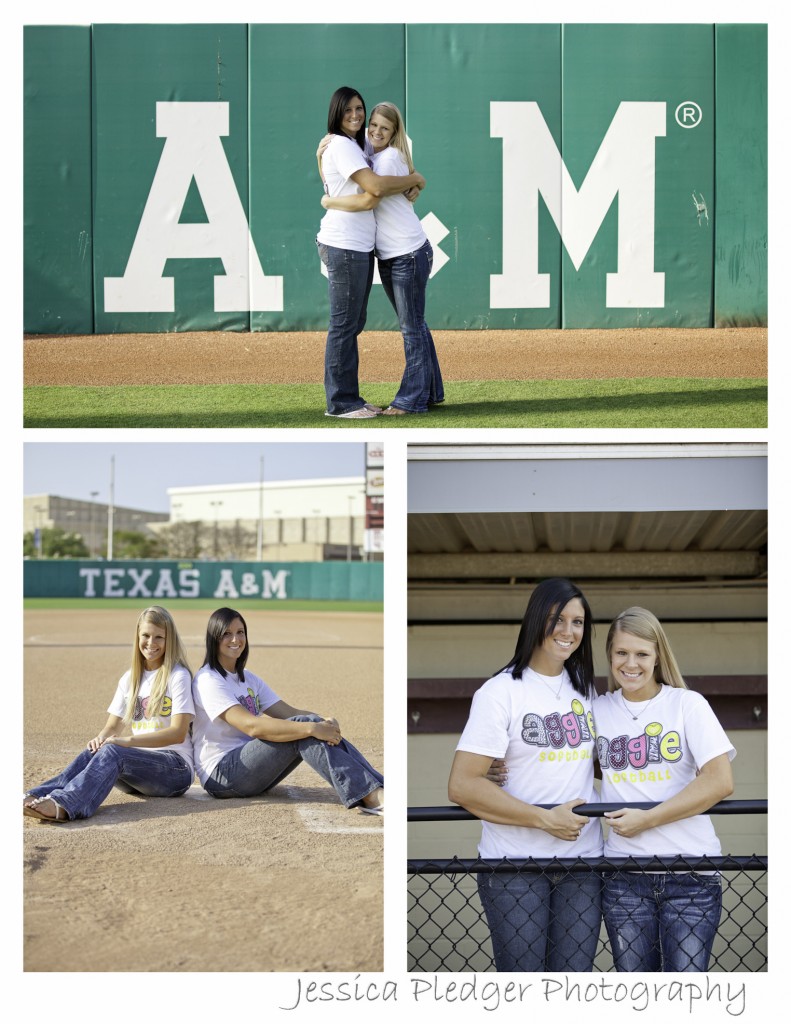 I focused on Rhiannon at the place where she spent most of her time during her 4 years, the softball field.  I focused on her beautiful sister Adrienne at a park nearby.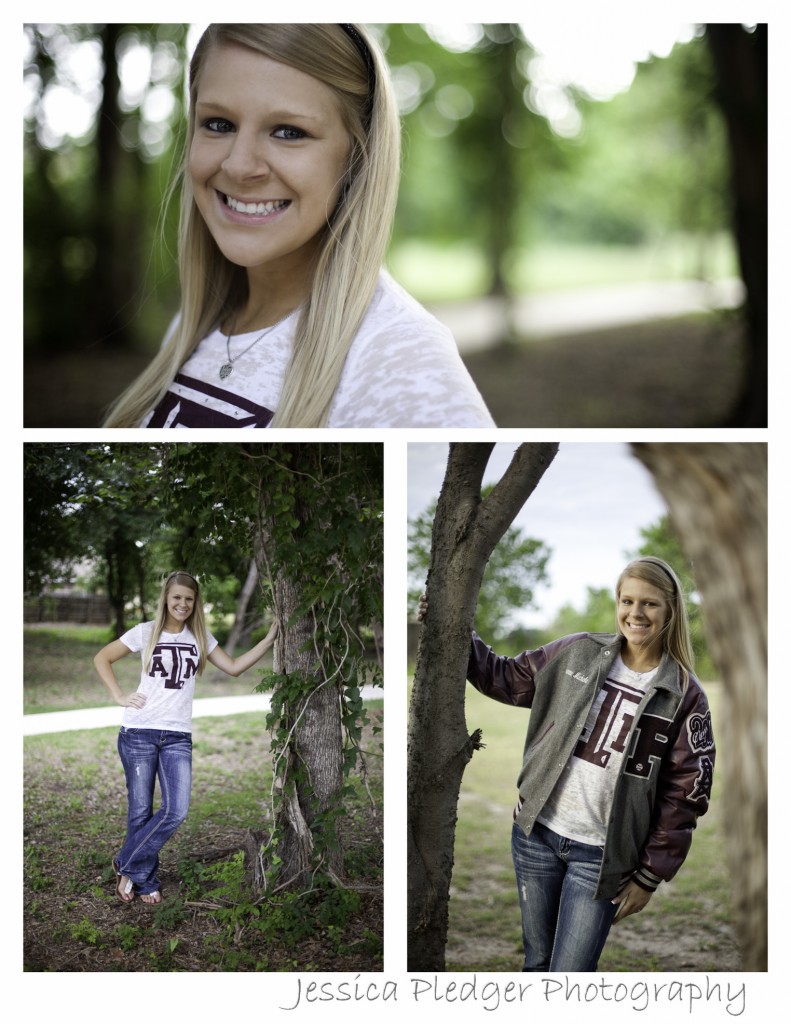 The two sisters have both brains and beauty, and they have a great sisterly bond. Just check out their necklaces!
Both these Texas girls drive black trucks with Aggie stickers tattooed onto them.  Of course, big sister's truck HAS to be bigger!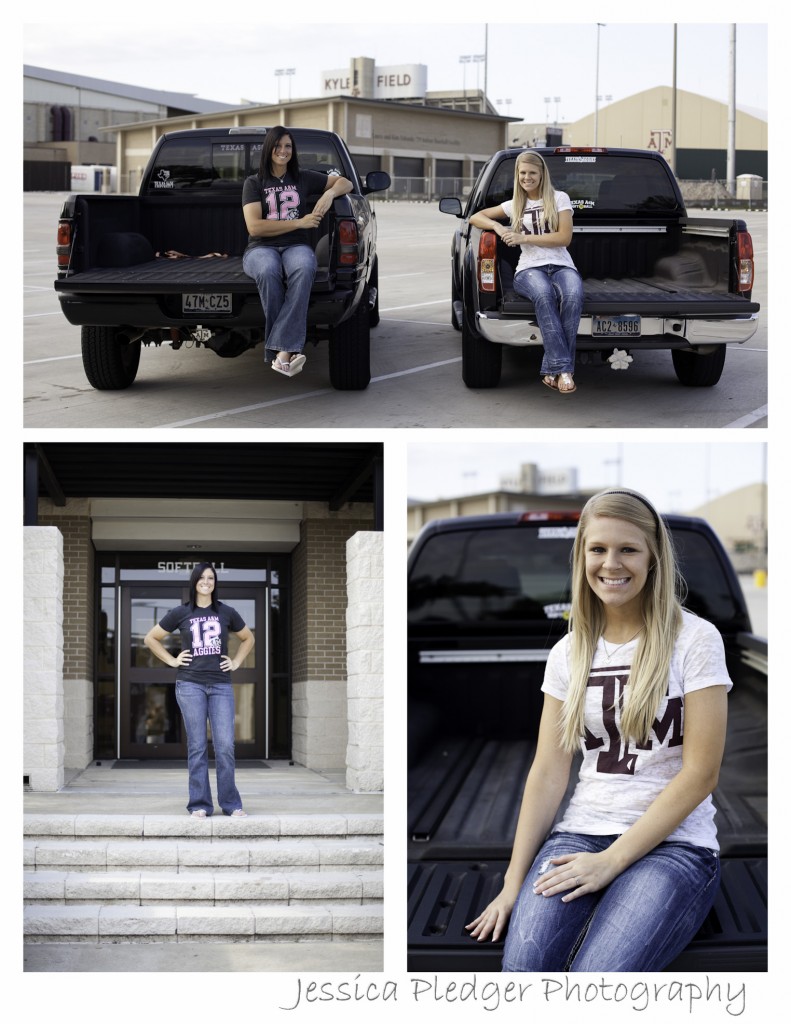 For more great photos from this shoot, check out my facebook like page!