Walking Down the Street
I hardly listened to my Ipod during my travels, but if I did I would be listening to "Pretty Woman," because my favorite part of Paris was just walking around looking at the sites.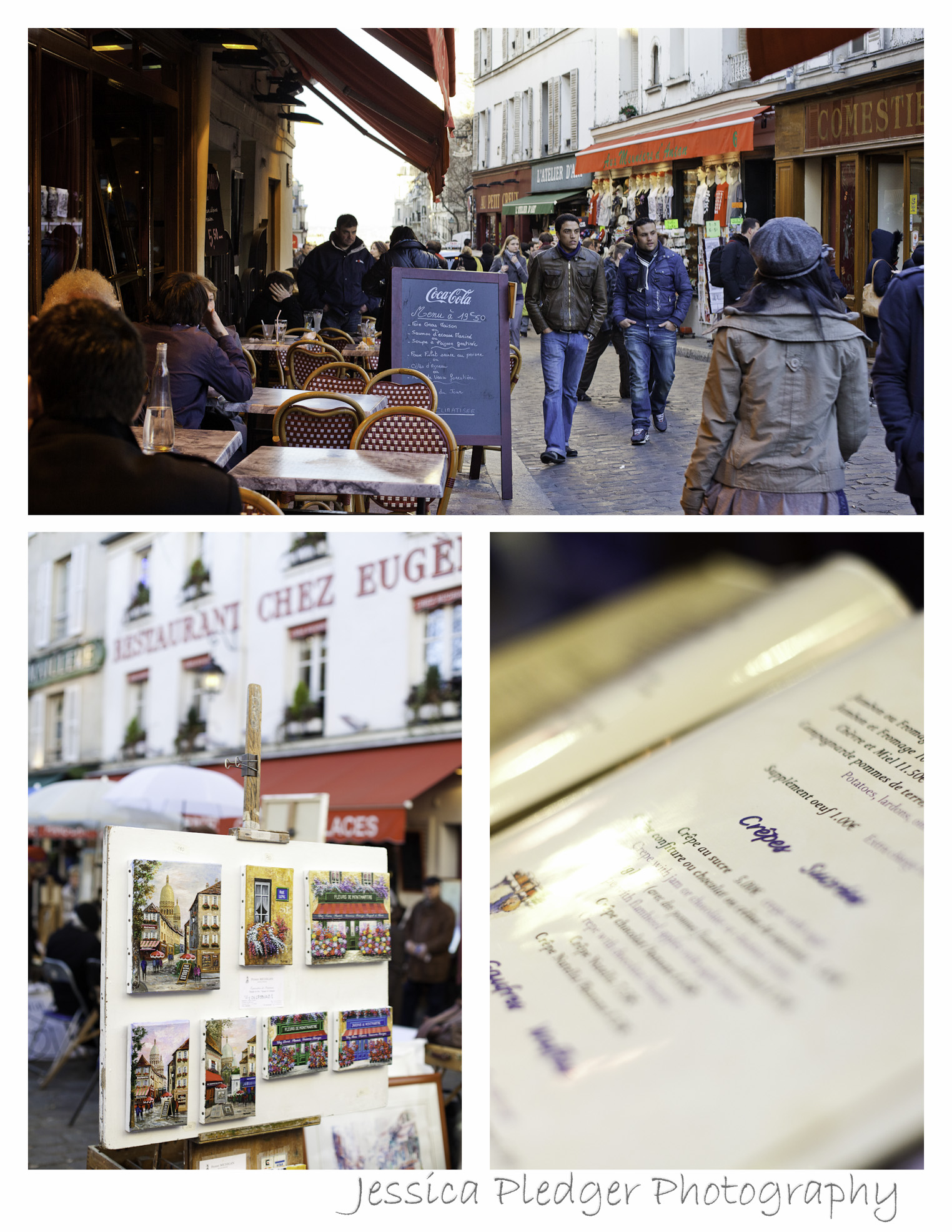 My trip was super relaxing.  I sat at cafes, drank coffee, ate Crepes, people watched and strolled the streets of Paris.  I saw local artists; the photos above and below are from the Montmartre area.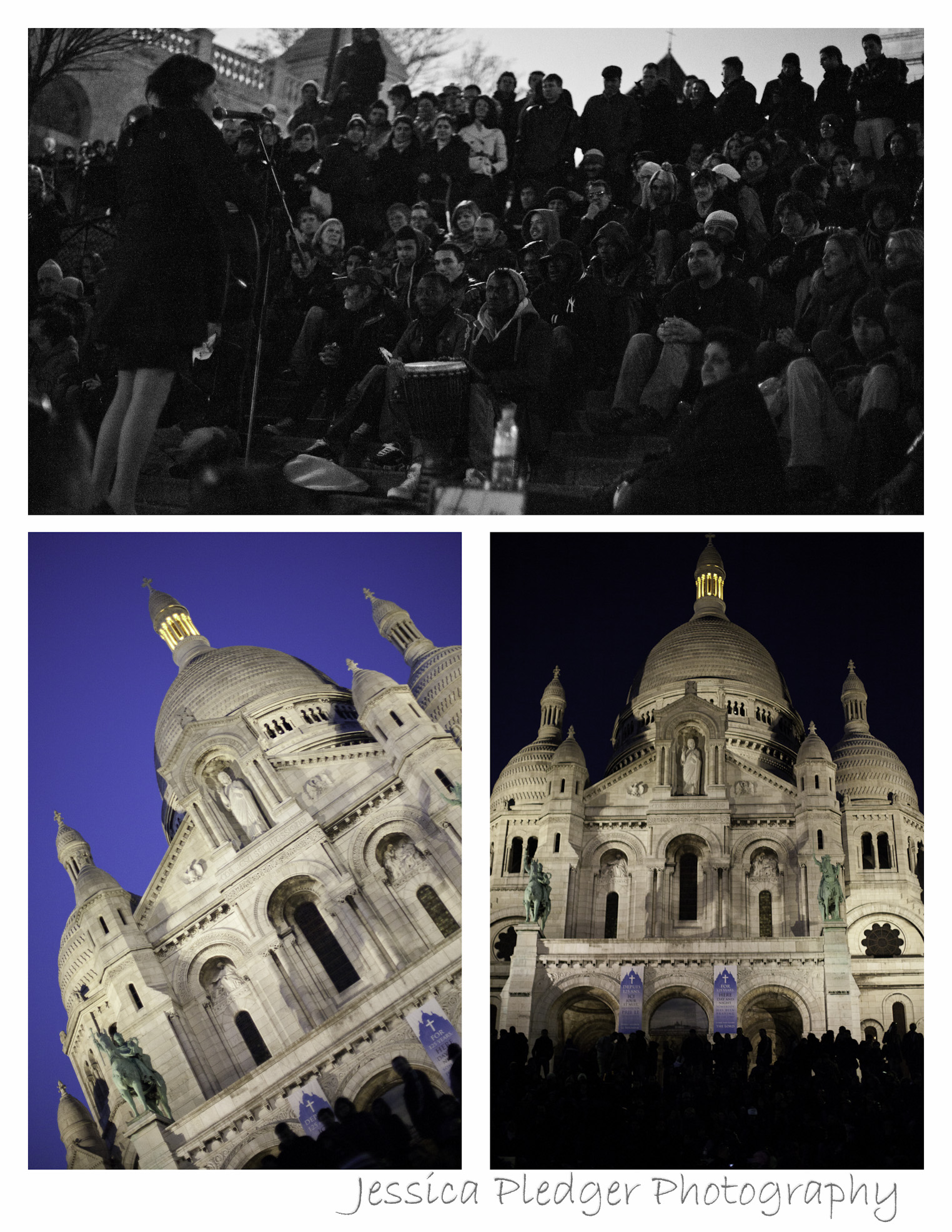 My girlfriend (that I went to visit) and I listened to the live music playing on the steps of Sacre Coeur.  It was so fun and there were tons of people.  There was a great view to our right, left, front, and back.  Montmartre overlooks the whole city, while sitting on a hill.
I visited Paris in early March, so I could tell how beautiful Paris would be if everything was in full bloom.  I did get to see a few things blooming, though.  Also, watching people drive in the turnaround in the photo (bottom left) above, was total organized chaos.   Every new place I go, I always think to myself- Wow, I would never want to drive here!
The photo above was taken from the popular shopping area on the Champs Elysees.  I didn't do much shopping in the fashion capitol of the world, as I was traveling on a time crunch and a budget.  I would have liked to seen more of the famous and fabulous French fashion, but this area is where I saw the most.