True [Fall] Colors
Cindy Lauper ain't got nothin on New England Trees.  On my trip to New England, I was able to see the very end of the New England Fall colors and the beginning of winter.  The beautiful red, orange, and yellows of fall are definitely something I miss about Cambridge, that Texas can't compete with.  I still choose shorts over snow anyday.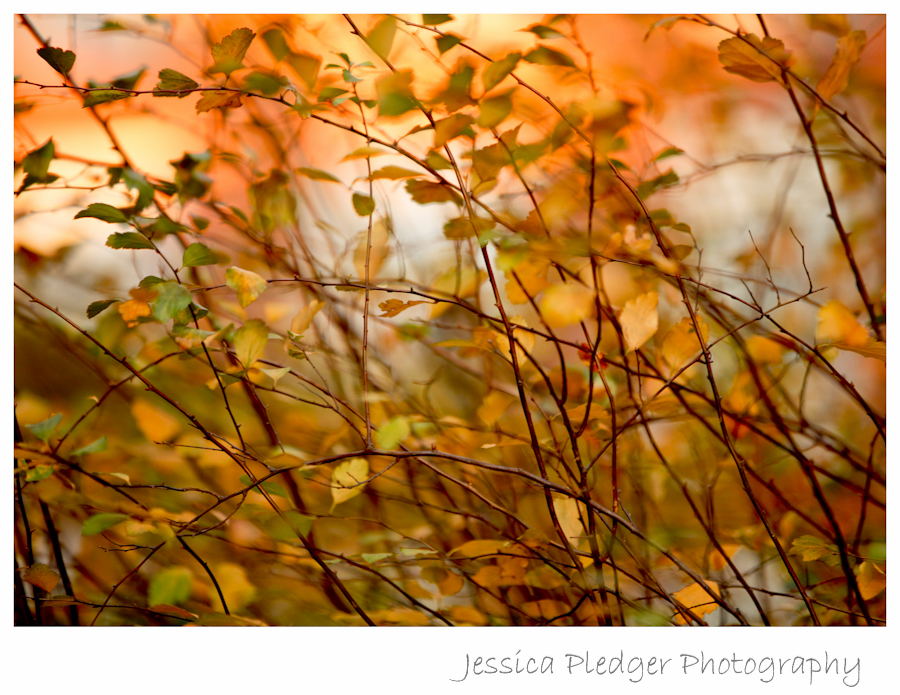 This picture is a little more artistic.  I just love the still and moving leaves mixing together.  It just shows the movement  of the rustling leaves blowing in the wind.  I get a pleasant feeling when looking at the above shot.  Below, you can see the same set of bushes with a little bird hiding inside.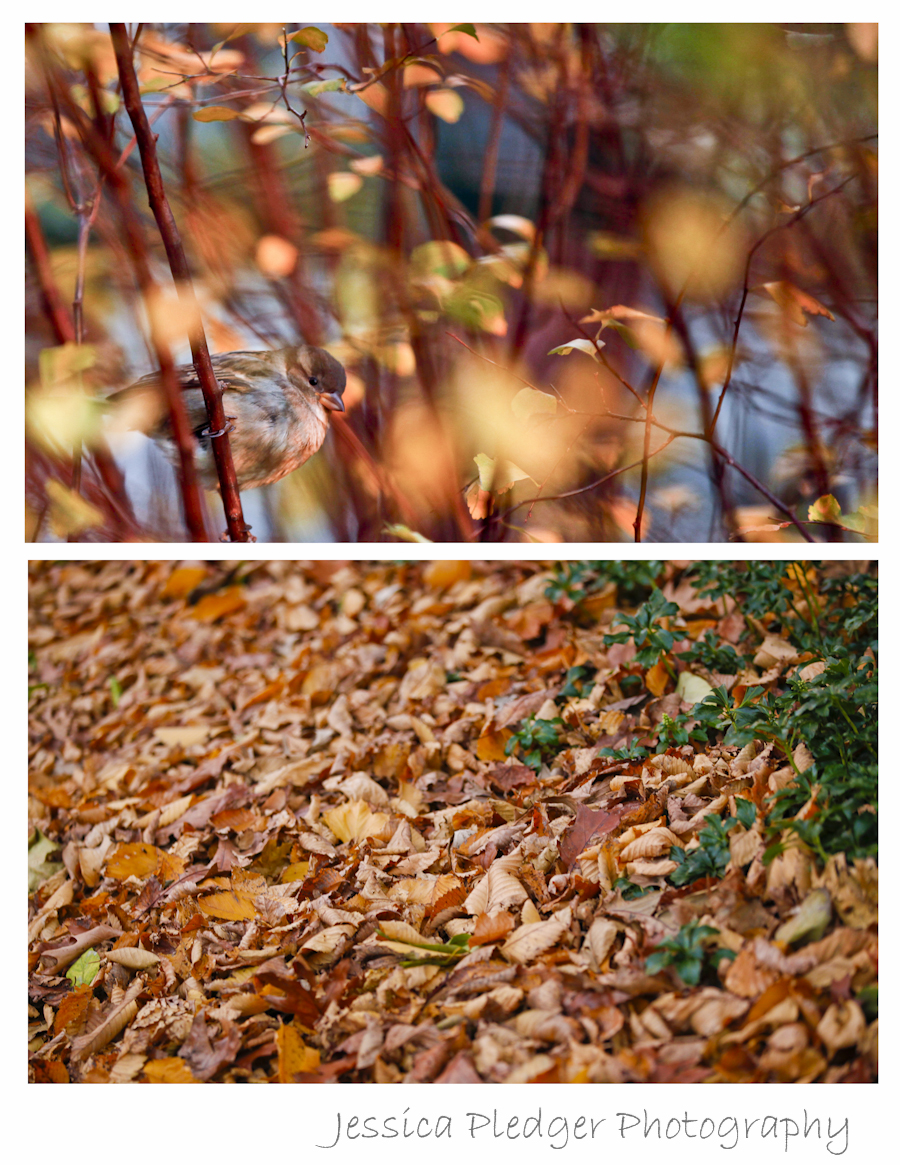 I find myself not as excited by landscape shots now.  I really just love photos of people, but I did find myself enjoying looking at these.
Jessica Pledger Photography – Houston Area Photographer –Jessica@jessicapledger.com
Weddings-Portraits-Engagements
Like my work on Facebook