Top Wedding Photos of 2016 | Houston – Jessica Pledger Photography
Well, it is already almost February 2017, but it is engagement season and Open House season. Â I am updating some of my photos for 2017, and I sure do love the Weddings I had in 2016. Â There are sooo many photos I love at every wedding. Â Here are a few of my absolute favorites! Â I hope you enjoy them too!
Lauren and Jimmy knew me from the 6 of their friends whose Weddings I photographed, and I was so happy when they got engaged and called me right away.  Lauren was a perfect Bride.  She had a fabulous Engagement session, Bridal Session, and Wedding.  I am also going to share their new home session in my top Engagement photos of 2016.  I am so happy with how fun and perfect Lauren and Jimmy's Wedding went.  They have many images I like, but these were two favorites from her Bridal session.  These were both at The Gallery Wedding Venue.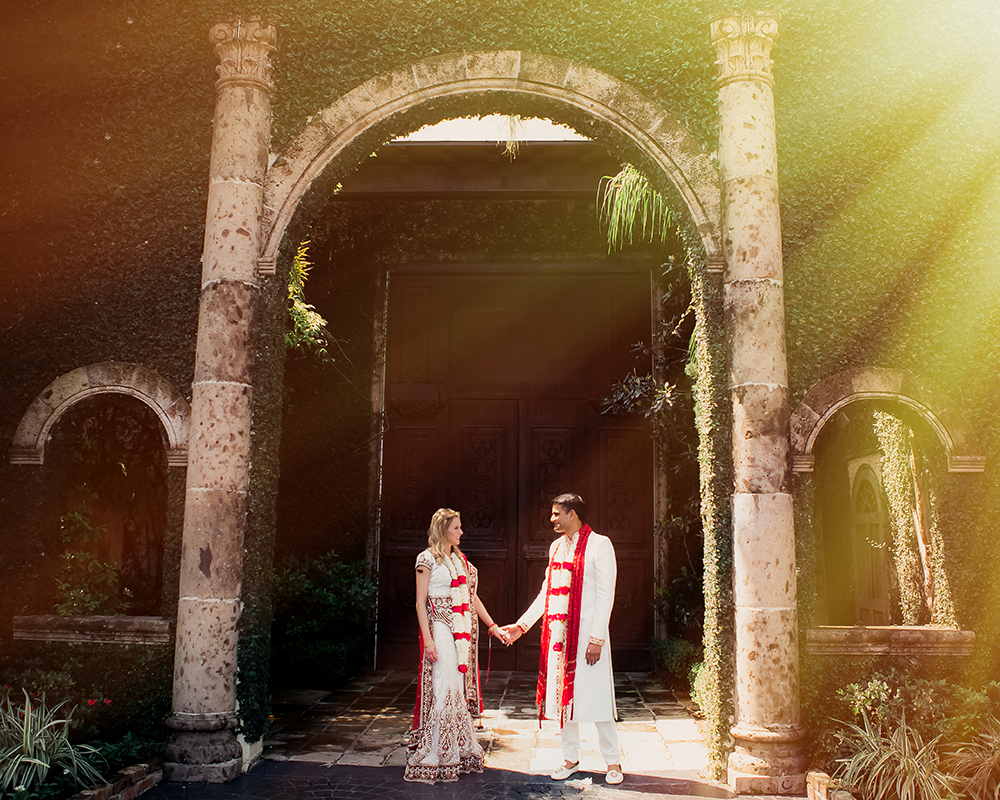 Kim and Jaecel! Â They had an epic Wedding Day where they basically had two awesome weddings in one day. Â The first one was with the Indian Ceremony in the morning, and in Indian Tradition they do a dance with the Groom and family before the ceremony. Â It was amazing. Â I have never seen such an epic dance circle so early in the morning. It was a great way to get the day started. Â I also think it helps the Groom and family be more excited about what's to come instead of all the giant nerves before the typical "biggest decision of your life" American ceremony. haha! Â Anyways, they had that too after an awesome Indian Lunch with beautiful Red centerpieces and linens. Â They had a really amazing American ceremony and reception with pink and navy details. Â All of the ceremonies and receptions were at the Bell Tower on 34th. Â 
Here is a photo from Lauren and Jimmy's Wedding Day, where her Wedding party kids were just the sweetest.  I just love this so much. This photograph looks so classic!
Here is one I have a shared a few times online from this year.  Maybe it is just the detail in that dress, but Lexis and Kenneth had such a gorgeous Wedding and I loved their photos.  They were married at Kenneth's parent's house, and everything went perfectly.  They were married under a giant Oak Tree next to a pond  and then walked over to a decked out tent, where Kenneth and his Dad had helped create some really beautiful handmade decor that really made the reception incredible!  Stephanye Lynn Wedding and Event Design helped with coordination and providing a lot of the set-up, styling, decor, etc.  She is awesome!
Cametria and TJ, Wow! Â What a classy couple and a classy wedding. Â I loved seeing how Cametria and her Mom worked so hard designing their Wedding Day with Navy, champagne and yellow details and then seeing it all come together. Â Both sides had such sweet loving families. Â And, this picture to me just signifies a perfect end to the perfect night. Â This was at Shirley Acres.
Nikki and James had a gorgeous Wedding at Agave Estates. Â Nikki could be a designer and stylist of Weddings. Â She is that good!
This was another shot of Lexis and Kenneth's Wedding when Lexis was putting on the final touches before ceremony. Â I knew Lexis was gorgeous, but when I saw her I was blown away. Â Here she was getting ready in her in-laws bedroom, and this took a little effort to get some blinds and curtains open that weren't usually opened, to move some guests lingering outside, but I would say it was worth the extra effort!

This is from a styled shoot that was recently featured on Artfully Wed.  I have another post coming this week about this shoot.  I worked with a team of awesome vendors to make this happen.  The "Bride + Groom" were actually friends of mine from high school and were recently married in real life! They didn't have much in terms of Wedding photos from their wedding day so this worked out perfectly for everyone!
Alice and Travis had such a special day!  My favorite part of this day was when Travis had a surprise song that HE WROTE and HE SANG (and played the guitar) for the Bride's father for their first dance song.  I am going to cry just thinking about it.  It was so sweet!  This picture was before the couple's grand entrance to the reception, we got to take some fun photos with all their best friends in the Wedding party on a gorgeous day!  I can just feel the joy in this picture. This was at The Springs Venues.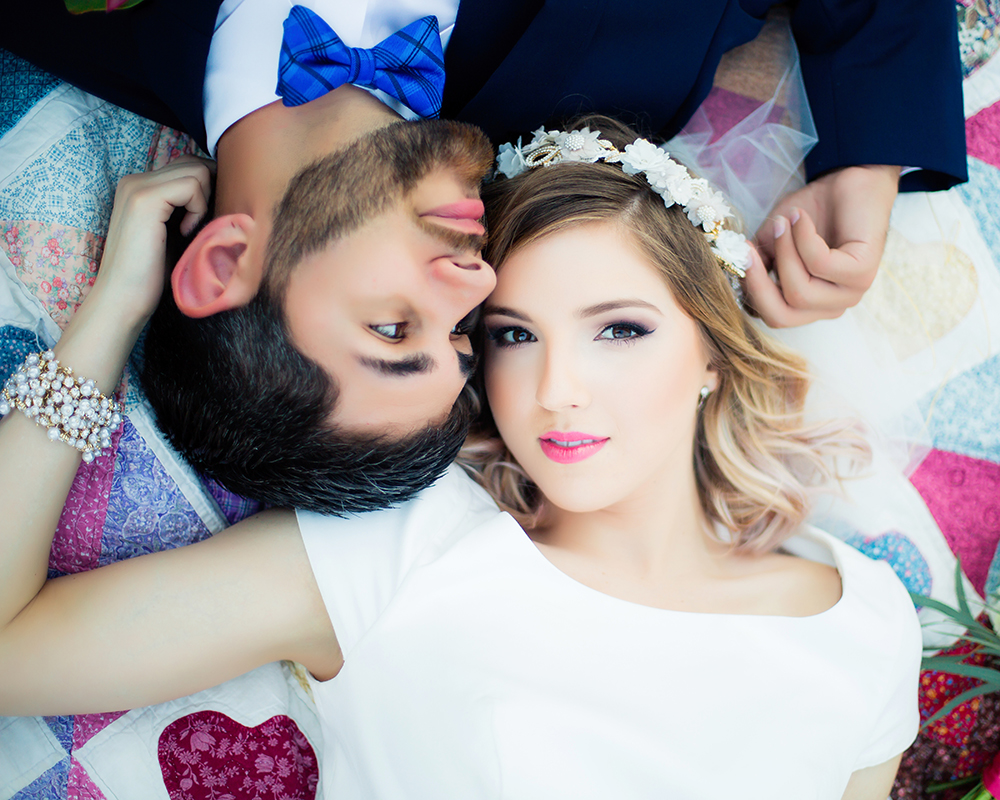 Maybe I watch too many Disney movies, but this is just a fairy tale photo to me! Â This is another one from the styled session and everything is just perfect!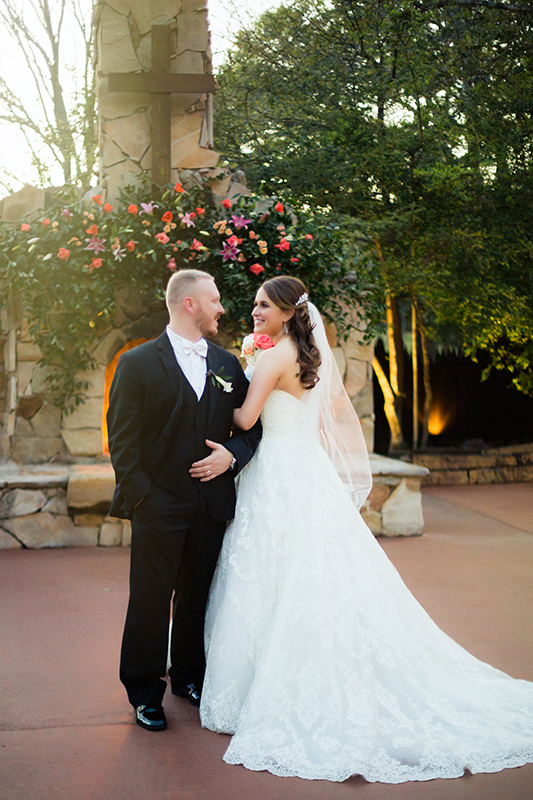 Courtney and Ryan had gorgeous bright colored flowers over the fireplace at Agave Estates, and I love the glow of the fireplace in this photo after their wedding ceremony!
I love this dramatic shot showing the beautiful church in the background after Mariza and Robert's ceremony.
Marty and Joel got married in true Texas style at George Ranch, and they saw each other for the first time at this moment under the giant oak tree.
Tammy and Chad were married in the Texas Hill Country and we took these gorgeous outdoor Wedding party pictures.  Tammy had such unique style that was perfect for this Wimberley Wedding venue called The Lodge at Cypress Falls. 
This is my favorite of Van and Matt after their wedding, because they are just so happy. Â You don't have to know them at all to see how happy they are to be married! This is always one of my favorite moments at a Wedding. Â Also, Brennan's of Houston is an amazing Wedding venue. Â They have a great courtyard and delicious food and wine to celebrate after!
This photo of Claudia just reminds me of vintage Hollywood glam! She looked gorgeous!
I always love a good ring shot, and usually my favorites are the simplest. Â I also love Heidi's engagement ring style.
Troy rocked his getting ready photos at Butler's Courtyard before walking down the aisle to see his beautiful Bride Heidi.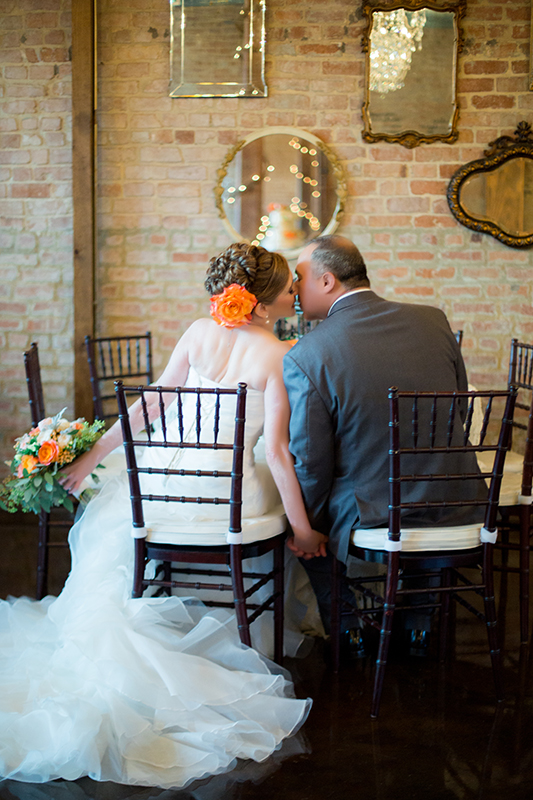 Another Butler's Courtyard Wedding. Â I love the brick and mirrors inside the Butler's Reception. Â Didn't Marilee's flower in her hair look awesome too? Â Looked even better at the end of the night when she was doing the salsa all over the dance floor.
Finally, Emily and Madison during another end of the night shot at Lindsay Lakes. Â This is in front of a new gorgeous stone chapel they built. Â Emily and Madison had so much love for each other, and Emily was so, so sweet. Â Whenever I meet a sweet, happy Bride, I know I want them to book me, because I know it will be a good Wedding Day. Â That means her family and fiance are going to be kind and positive too. Â Just makes for a perfect day, like when Madison fist pumped after the ceremony!
Jessica Pledger Photography
Houston Wedding Photographer
Jessica@jessicapledger.com
713-775-8051