Road Trip Meals
Based on this blog, what do we know about Jessica Pledger?  I LOVE to eat, so of course I documented where we stopped to eat during our trip to Austin.  My favorite restaurants from this trip were Bastrop Billy's Pit, Texas Chili (off of Lavaca Street).  All SOOO delicious.
Each place had so much personality and tasty food.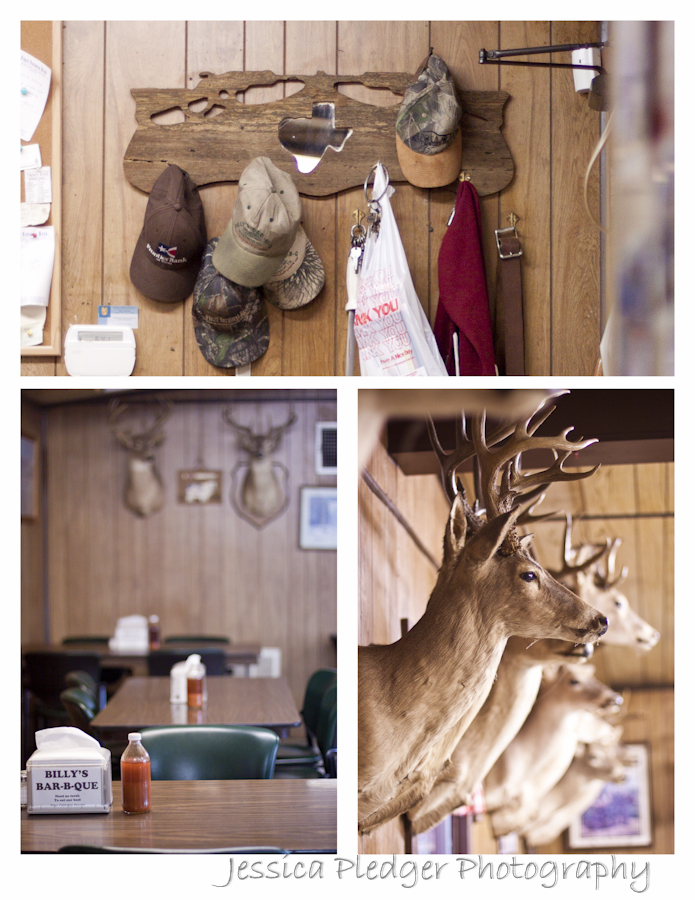 Each place has a lot of Texas personality too.  BBQ, Chili, and Tex Mex…some of my favorites.  The Texas Chili place looked like a small quiet place, until we opened the door to the sound of screaming UT Football fans and the smell of spicy Texas Chili overwhelming our senses.  Other places we ate at, which were also delicious, but no pictures were taken (yet) were Home Slice Pizza and Rosie's Pho.
Jessica Pledger Photography – Houston Area Photographer –Jessica@jessicapledger.com
Weddings-Portraits-Engagements
Like my work on Facebook