Photographers with Flash
It is important when looking for your Wedding photographer, that they are comfortable in all situations. Most photographers, including myself, feature photos in their portfolio with natural light. This is the most beautiful type of light in my opinion. It is also the easiest to work with. You don't have to worry about moving a light around, the sun doesn't move. Many Receptions happen at night; many ceremonies happen in churches, and many family photos happen indoors. If you have an indoor or nighttime portion to your Wedding, make sure you check out some of your photographer's work from similar situations to see if you like that style.
Here is a photo I took last night at a maternity session, and these two photos were taken about 15 minutes apart from each other, but have two totally different looks. This was such a fun session to work on. Sunset sessions featuring daytime and nighttime can be really fun.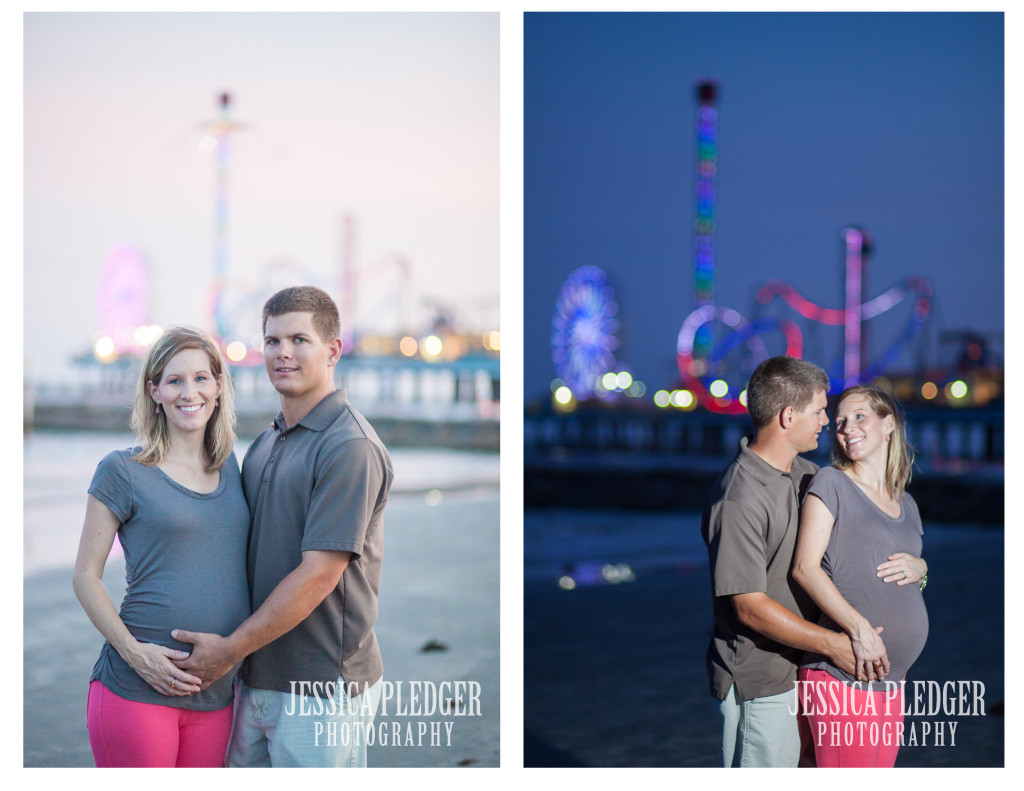 Also, congrats to Kristen on expecting. Y'all can expect to see those newborn photos in a few months! Also, check out my lifestyle facebook page soon to see more from this session.