Love that dirty Water
Melissa and Sanjin had their love session photos in front of the Charles River and Harvard University.  They were accompanied by cool weather and a beautiful sunset (and of course, me).   Taking photos of them meant so much to me, because even though they have been together for several years they hardly have any photos together. GASP!  no.. no.. NO PHOTOS?!?!?!  When you love a person, you NEED photos together!!  And after taking their photos, they DO love each other, so I'm so happy I got to take some beautiful photos of this cute couple.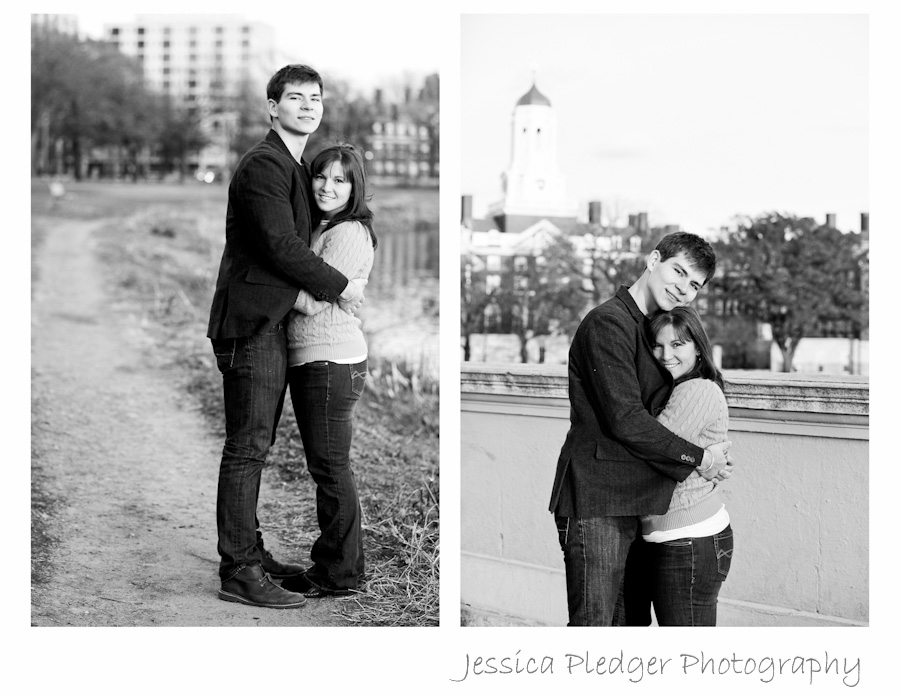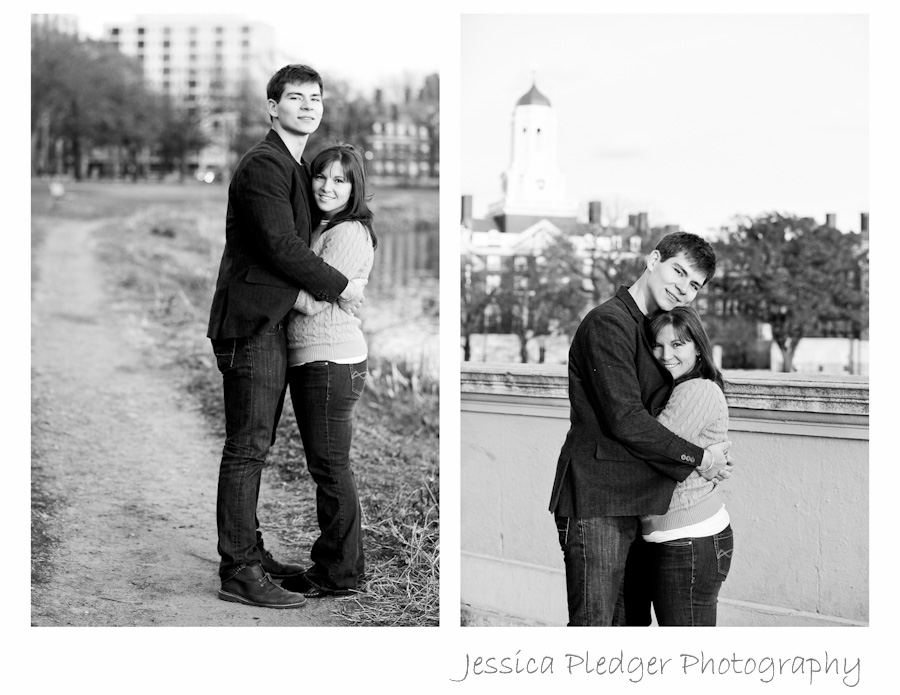 I also loved the location, because this space described them so much.  This area was where Melissa spent so much of her time in college- in her dorm, walking across the bridge to practice, and with Sanjin!  The shoot location is really a part of their relationship with them having met in college.  Also, did I mention their first kiss was in front of this river?
I couldn't resist reenacting that first kiss on the bench!
I just couldn't resist posting this photo.  It describes Sanjin and Melissa so well- his great sense of humor and her great attitude.  I just can't say enough good things about Melissa, such a huge heart and caring person.  She is really like a sister to me.  Seeing her so happy with a wonderful guy like Sanjin was easy to capture in their photos.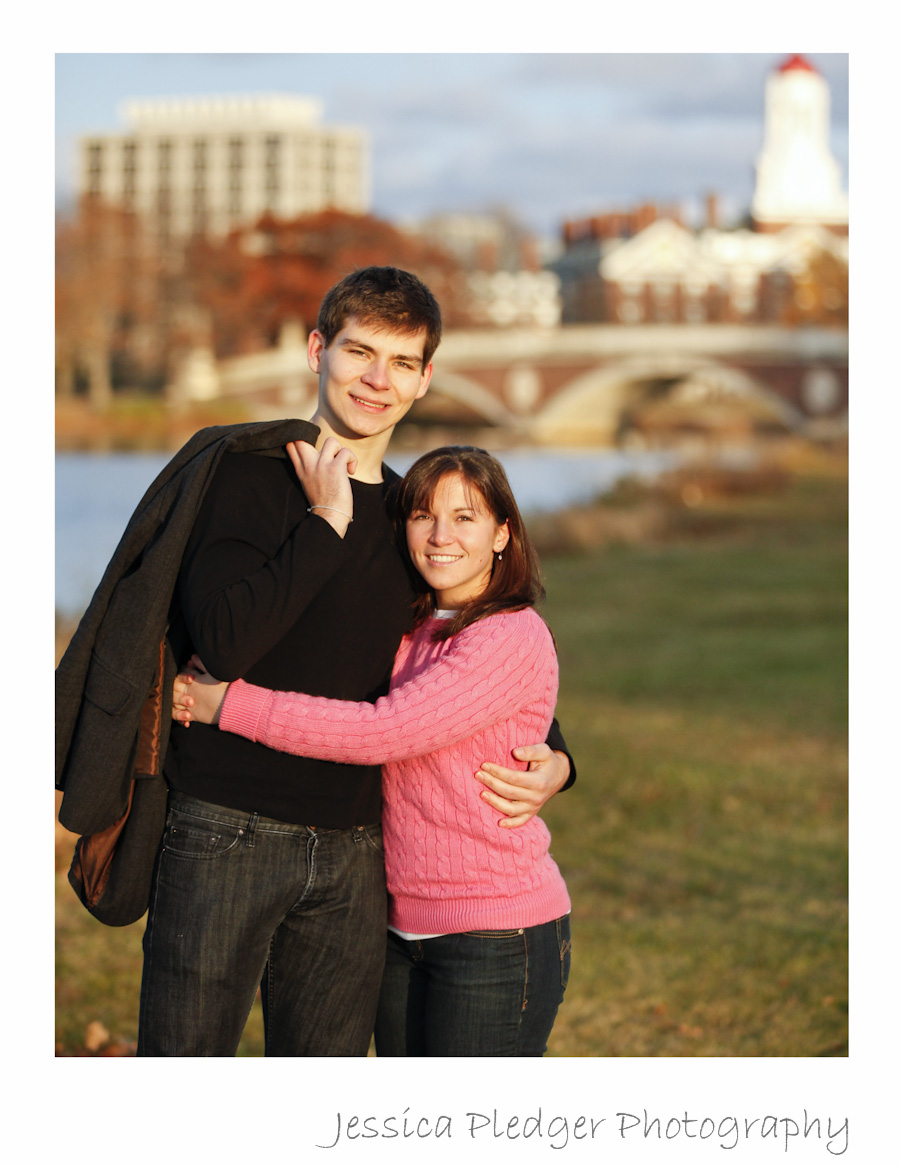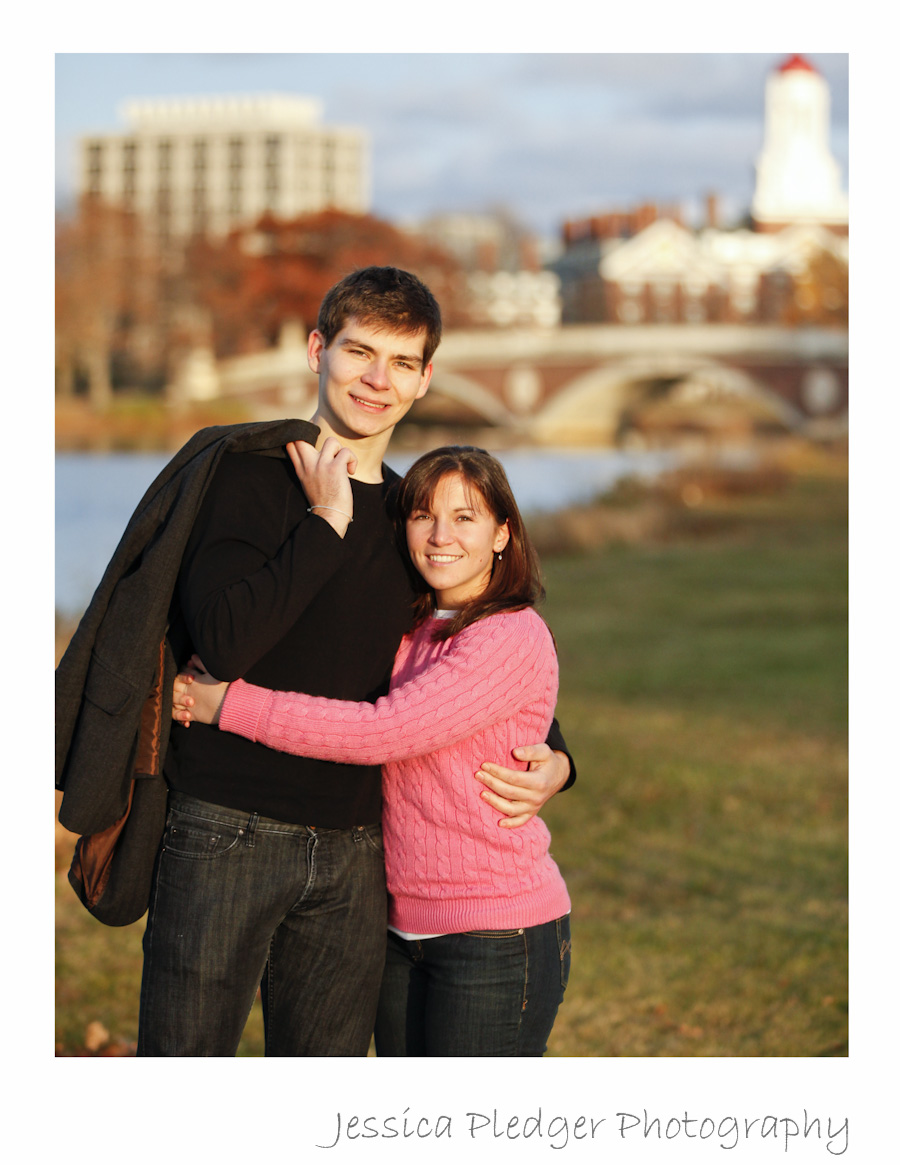 Just love it!