Lexi & Jarred's Rice Engagement Session | Houston Wedding Photographer
Wow! Â We've been having some amazing weather recently. Â I have been loving it. Â A couple weeks ago I photographed Lexi & Jarred Engagement Session at Rice University.
I love that Lexi started with a long elegant black dress for her engagement photos. Â Just before we started the photo shoot, Lexi told me her Father-in-Law was bringing a vintage car. Â That is a pretty different prop for an engagement session. I see Rolls Roycea for Wedding Day getaways.
Jarred told me the car was a 1970's Chevy El Camino and hearing that meant nothing to me, because I know absolutely nothing about cars. When I saw it pull up though, my heart started racing. Â I could have done the whole session around that car. Â I think I took about 100 photos before I stopped and asked if Lexi & Jarred had anything specific in mind with the car. Â My response "No… I think you covered it." Yeah, I got a little excited!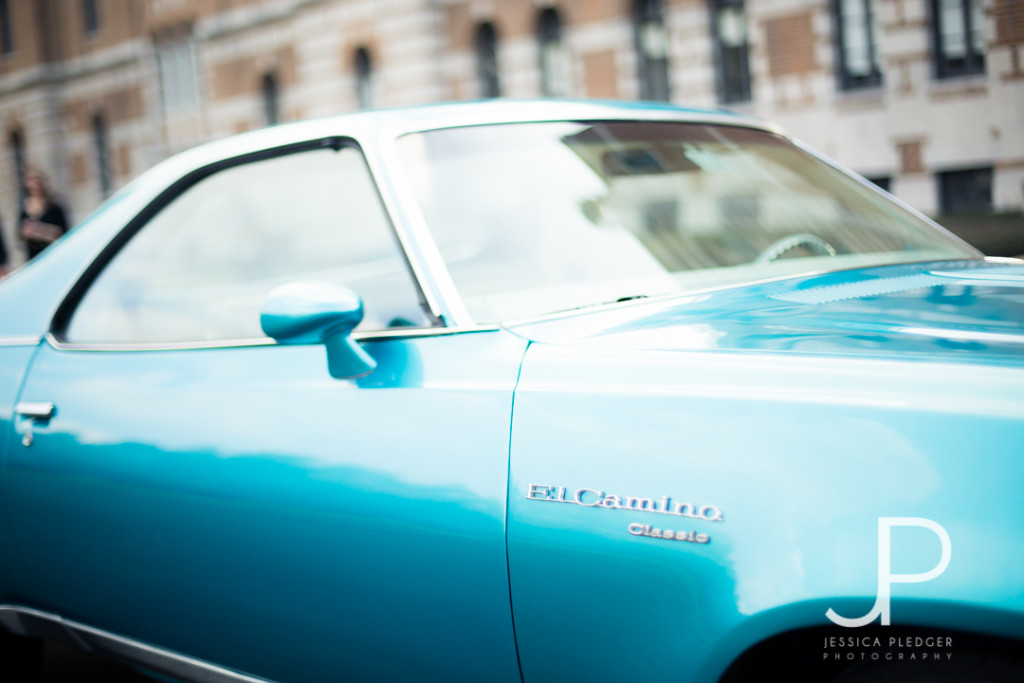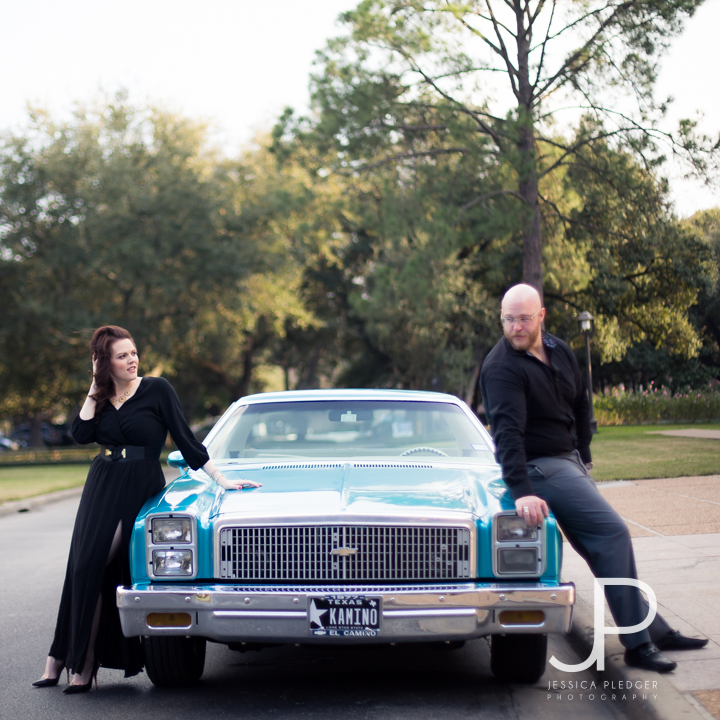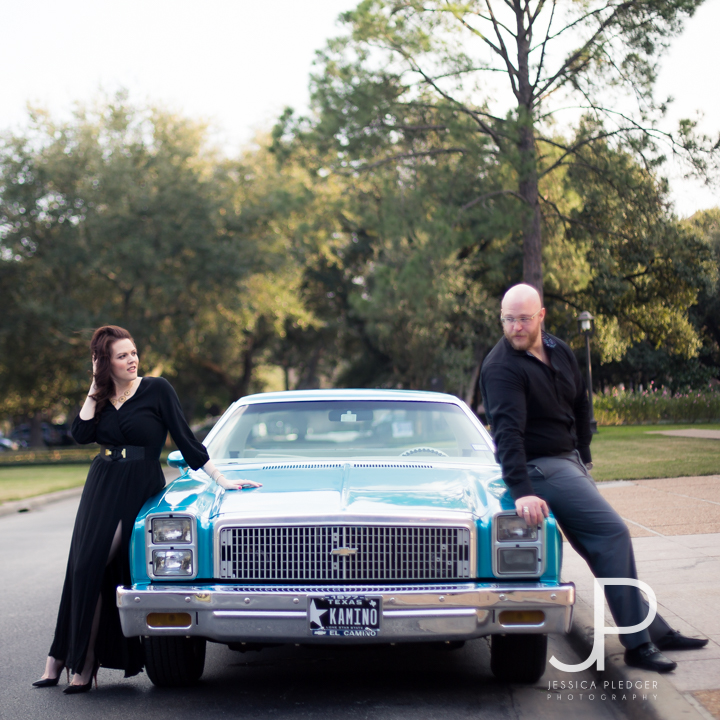 That was a lot of fun, and I think Jarred's Dad was happy to help them incorporate it into their Engagement session. Â  I had to take some photos around the elegant Rice University Campus, as well though.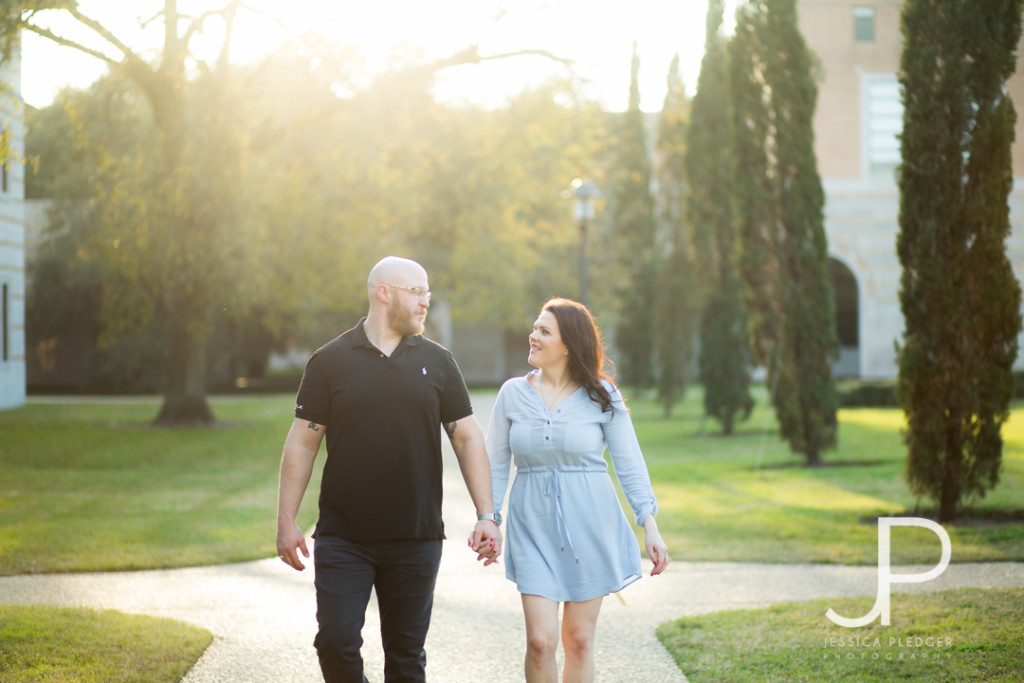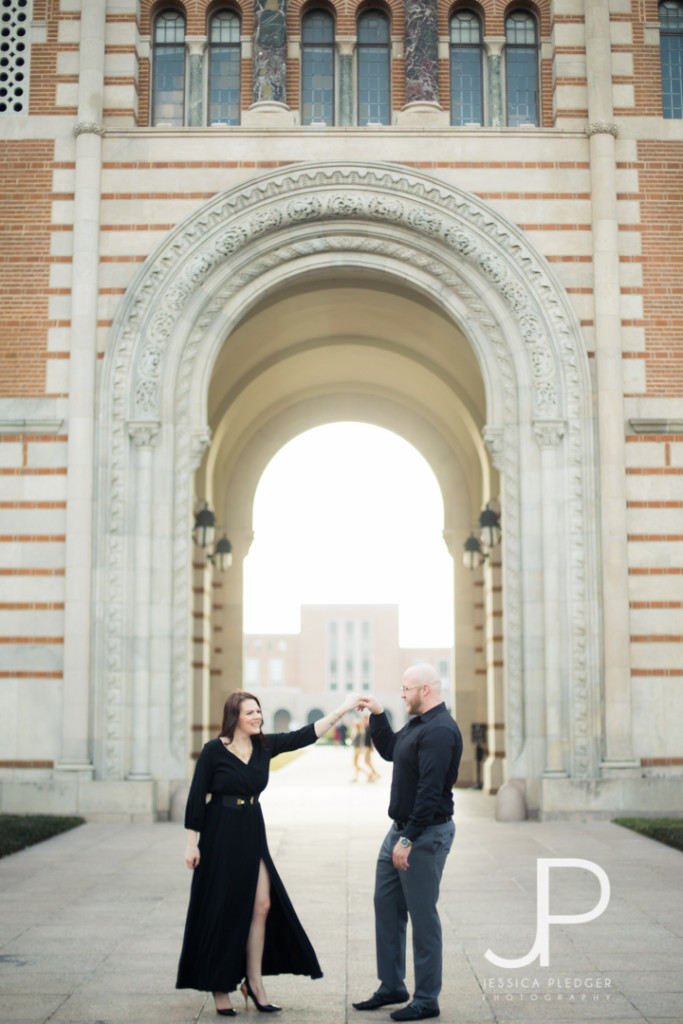 These two were super sweet and fun to finally meet!