Kyle & Alexis Houston Backyard Wedding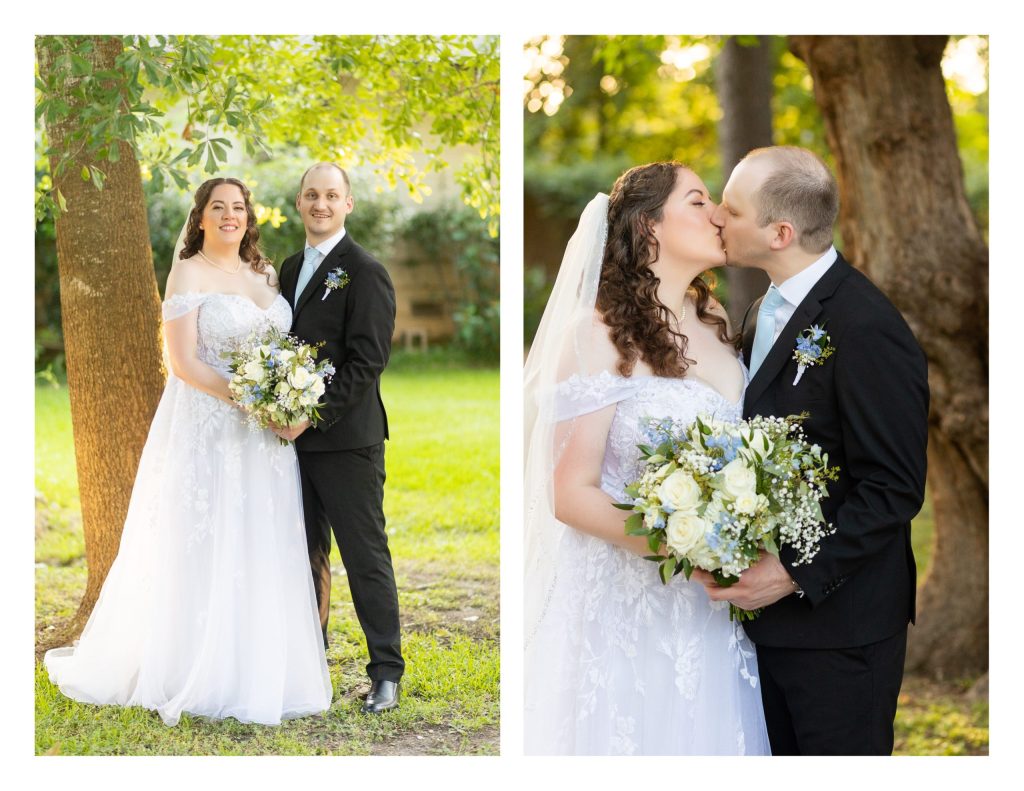 A Beautiful Backyard Wedding
Planning a wedding is an exciting and joyous time for any couple. It's a day filled with love, laughter, and the start of a new chapter in life. One of the most intimate and personal ways to celebrate this special occasion is by having a backyard wedding. Right here in Houston, Texas, Kyle and Alexis chose to tie the knot in the backyard of their family home, surrounded by their loved ones. This article will take you on a journey through their Houston backyard wedding, highlighting the heartfelt moments, the beautiful details, and the vendors who helped bring their vision to life.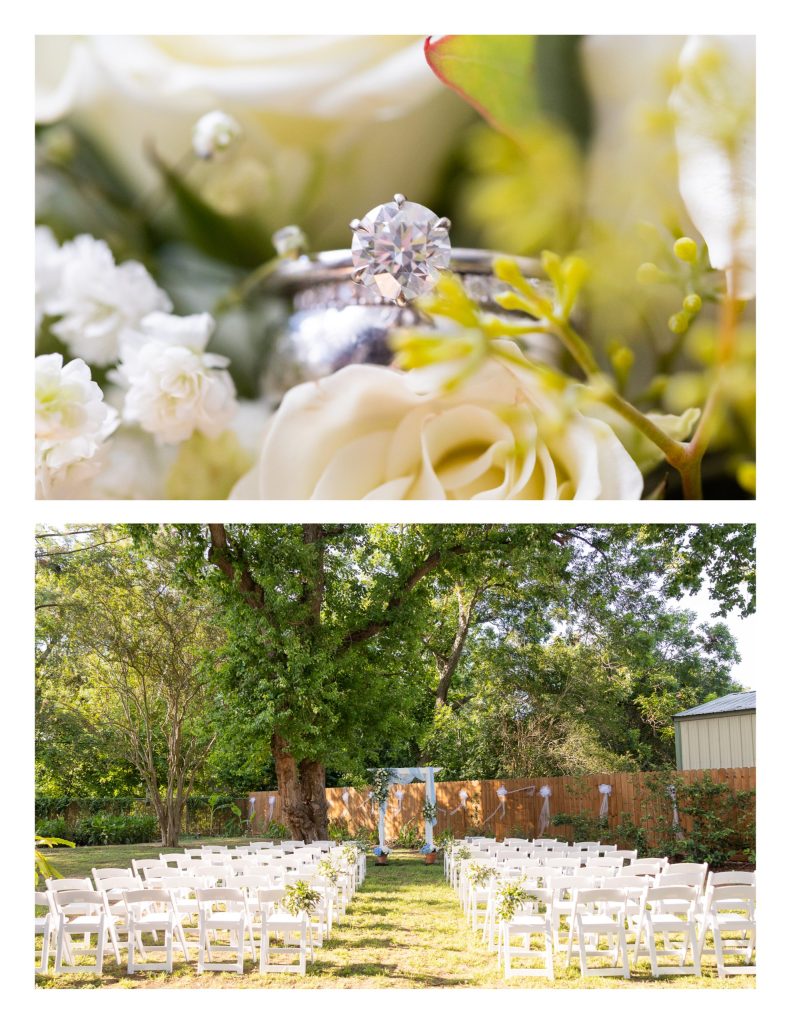 A Personal Connection
Years ago, I had the pleasure of photographing Stefanie and August's wedding. Fast forward to the present, Stefanie recommended me to her brother-in-law, Kyle, who was planning a wedding in Houston. Alexis, and Kyle decided to tie the knot in Stefanie and August's backyard, creating a special connection between the two couples. The wedding took place under a magnificent oak tree, providing a picturesque backdrop for their ceremony. Surrounded by friends and family, Kyle and Alexis embarked on their journey as husband and wife.
The Perfect Setting
Choosing to have a backyard wedding offers a unique and personal touch to the celebration. It allows couples to create a setting that holds sentimental value and reflects their style and personality. For Kyle and Alexis, their family home in Houston was the ideal location to exchange their vows. The backyard provided a cozy and intimate atmosphere, filled with love and warmth. The wedding took place in June, embracing the Houston summer and adding an extra touch of warmth to the festivities.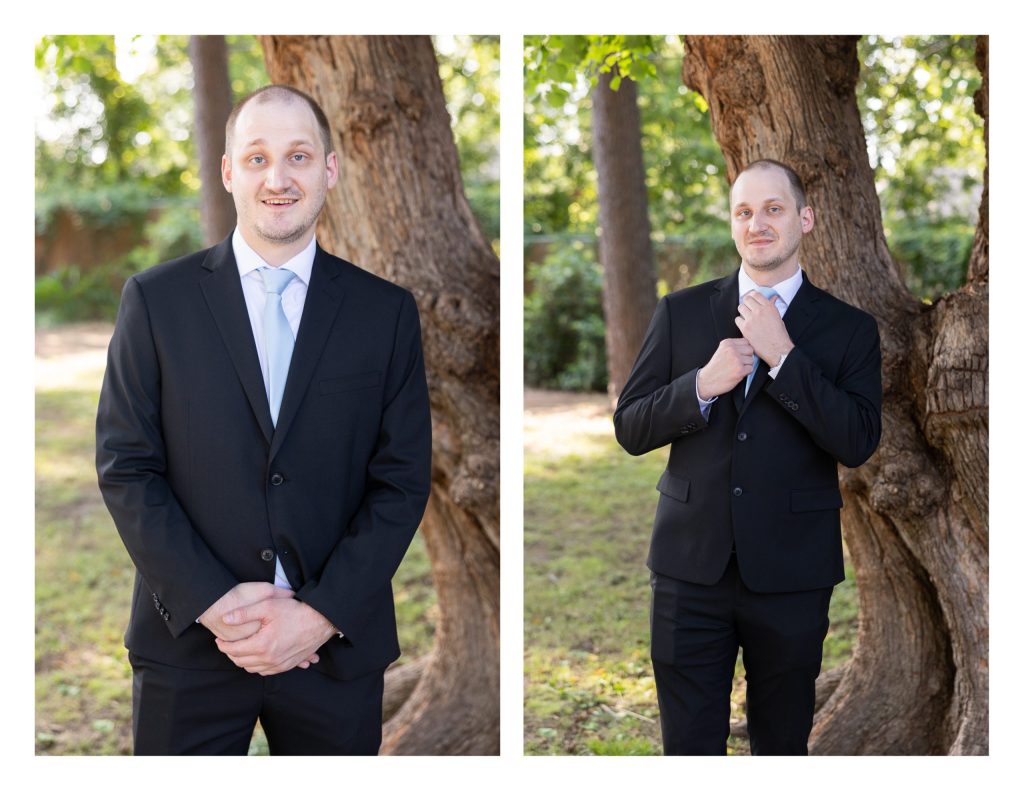 Planning and Preparation
Organizing a backyard wedding requires attention to detail and careful planning. While it offers a more intimate setting, there are additional considerations to ensure the day runs smoothly. Kyle and Alexis worked closely with their wedding planner and coordinator, Stefanie, who also served as the Maid of Honor. Stefanie's expertise helped bring the couple's vision to life, ensuring every aspect of the day was meticulously planned and executed.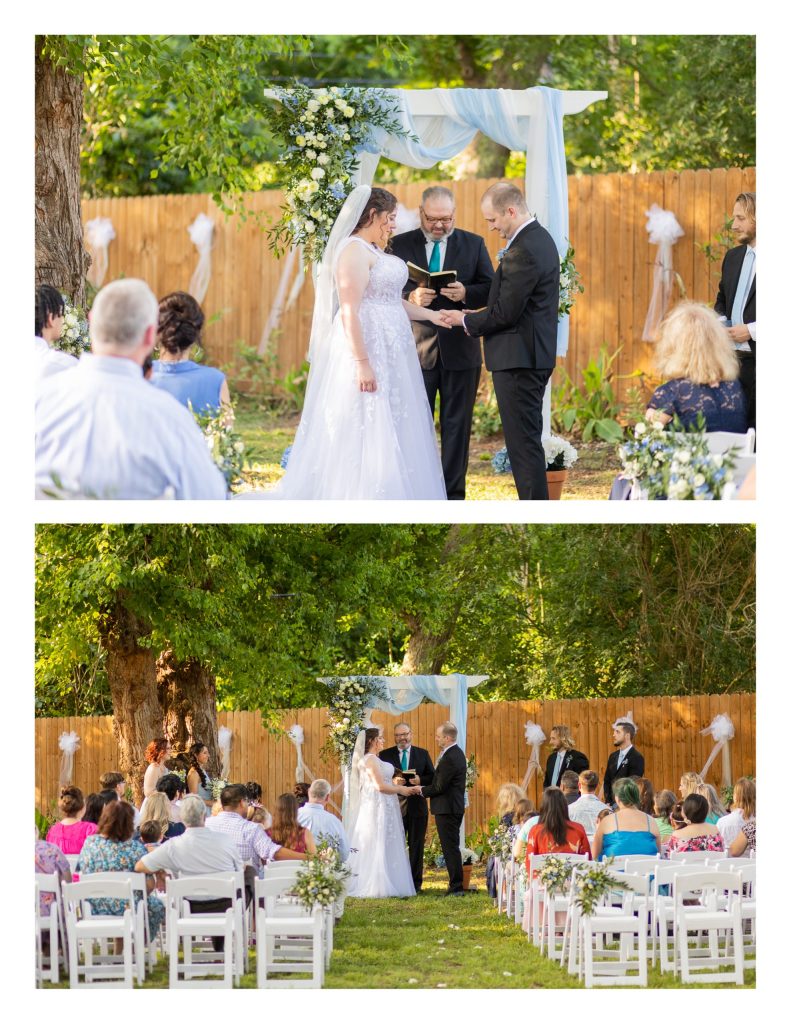 Capturing the Moments
As a photographer, I had the privilege of documenting Kyle and Alexis' special day. From the heartfelt moments to the candid laughter, my goal was to capture the essence of their love and the joy shared by all in attendance. The intimate nature of a backyard wedding allows for a more relaxed and natural atmosphere, creating beautiful and genuine moments that will be cherished for a lifetime.
The Perfect Attire
Alexis, a teacher, and Kyle, a nurse, looked absolutely stunning on their wedding day. Alexis chose a beautiful gown from David's Bridal, radiating elegance as she walked down the aisle. The dress perfectly complemented the backyard setting, with its simple yet sophisticated design. Kyle looked dashing in his suit, exuding confidence and love for his bride. Together, they made a picture-perfect couple, ready to embark on their journey as husband and wife.
Floral Beauty
No wedding is complete without the beauty of flowers. Breen's Florist, a renowned floral specialist, crafted stunning arrangements that added a touch of elegance to the Houston backyard wedding. From the bridal bouquet to the centerpieces, the flowers brought vibrant colors and natural beauty to the celebration. The expertise of Breen's Florist brought the couple's floral vision to life, creating a visually stunning backdrop for their special day.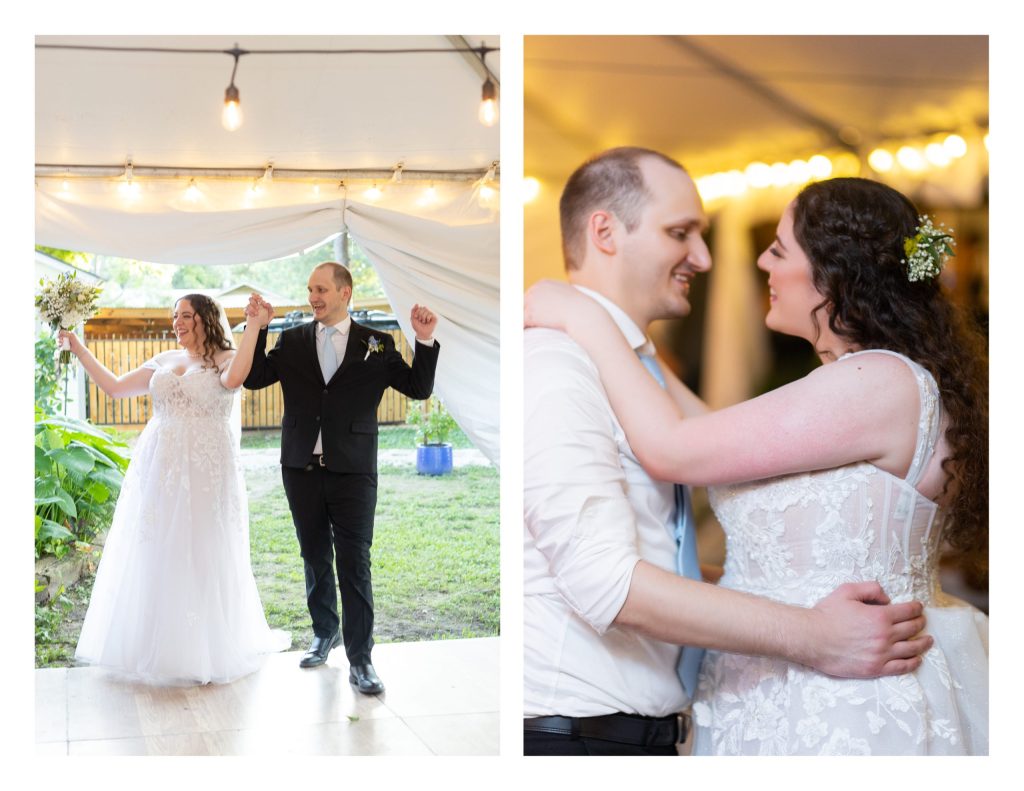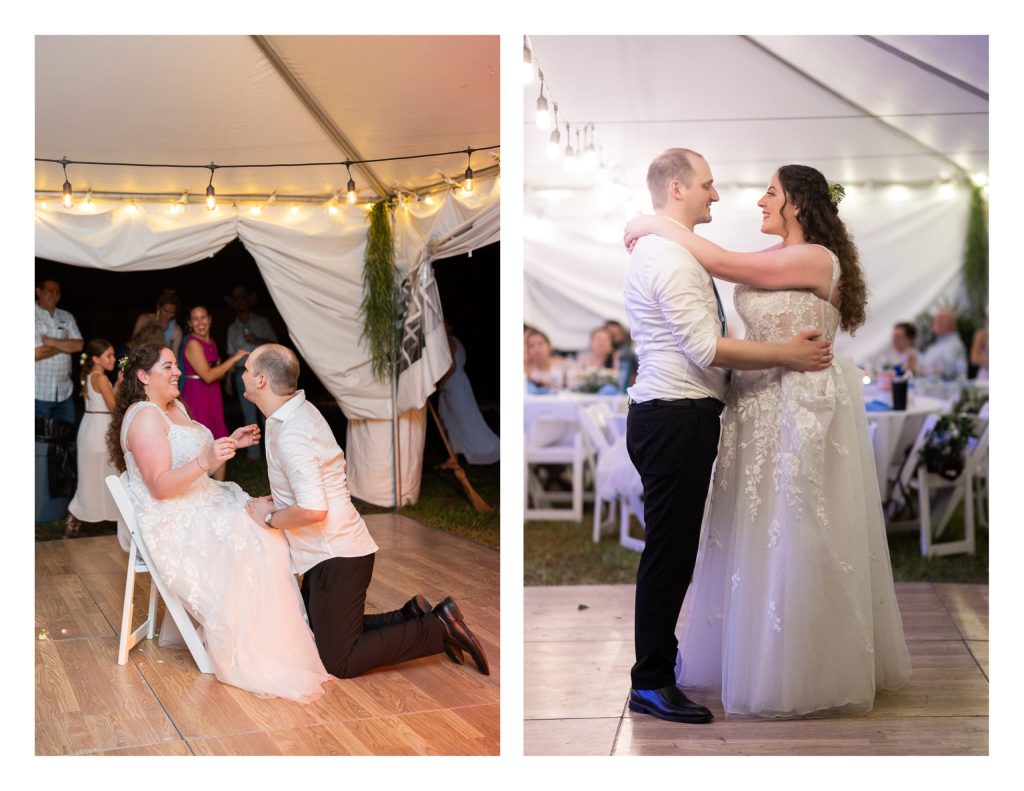 A Melodious Celebration
Music is an integral part of any wedding celebration, setting the tone and creating an atmosphere of joy and celebration. DJ Danny B, a talented and experienced entertainer, provided the perfect soundtrack for Kyle and Alexis' Houston backyard wedding. With a vast repertoire of songs and a knack for reading the crowd, DJ Danny B ensured that the dance floor was filled with laughter and unforgettable moments. The couple and their guests danced the night away, creating memories that will be cherished forever.
Sweet Delights
A wedding is not complete without a delectable wedding cake, and Cakes by Jula created a masterpiece for Kyle and Alexis. The intricately designed cake was not only visually stunning but also a culinary delight that pleased the taste buds of every guest. Cakes by Jula's attention to detail and commitment to quality ensured that the couple had a sweet ending to their perfect day.
Culinary Delights
Good food is an essential part of any celebration, and Kyle and Alexis wanted to treat their guests to a memorable dining experience. They chose Maria Rita's Tex Mex, a renowned catering service in Houston, to provide a mouthwatering feast. From flavorful tacos to sizzling fajitas, Maria Rita's Tex Mex delighted everyone's taste buds and added a touch of Texan flair to the wedding festivities. The couple and their guests savored every bite, enjoying the culinary delights that Houston is known for.
Happily Ever After
Kyle and Alexis' Houston backyard wedding was a celebration of love, family, and cherished moments. From the heartfelt ceremony to the joyous reception, every detail was carefully planned and executed to create a day that they will remember forever. The intimate setting allowed for a personal and meaningful experience, surrounded by the love and support of their closest friends and family. It was an honor to be a part of their special day and capture the beautiful moments that will be treasured for a lifetime. Congratulations, Kyle and Alexis, on your beautiful Houston backyard wedding! May your love continue to grow and shine bright as you embark on this new chapter together.