Kristen & Joseph's River Oaks Garden Club Wedding | Jessica Pledger Photography
Even after 8 years of photographing weddings, I still get a little nervous and excited before every wedding.  This wedding was a little different though.  I was even more nervous than usual!  I knew the couple already.  I photographed the Bride's sister's wedding not long ago, so I knew the family would be great!  I spent time with the couple at their engagement session, so I knew they were awesome too.  This had to be one of the sweetest and kindest couples I have ever photographed.  So, what made me so nervous for this wedding?  Well, the couple picked a couple of really gorgeous venues – the River Oaks Garden Club for their ceremony and the Nouveau Antique Art Bar for their reception.  I was familiar with both of these venues, but I had never photographed there before.  So, I always google around to have an idea of the properties before wedding day.  When I googled the past Nouveau Art Bar Weddings, a lot of the pictures on google looked really dark.  The venue is really cool.  It is a bar covered in vintage Tiffany lamps, all over the ceilings, walls,  and tables.  The venue is mostly lit by these lamps and it has a really unique feel to it.  The ceiling is black to allow these lamps to shine, and that can really be a challenge to photographers sometimes.  A lot of the photos I saw online, I really didn't love!  I was so worried that this venue had some sort of impossible features about it.  To my surprise, I was not the only one who noticed these photos online.  On wedding day, the Wedding Coordinator and THE BRIDE (GASP) Kristen mentioned seeing those same dark images online too.  Usually Brides and Coordinators are not talking to me about photography lighting!  My nerves had subsided by this point though, because it was already later in the day and I already knew they would both be surprised that my photos did not look the same as the ones we had seen!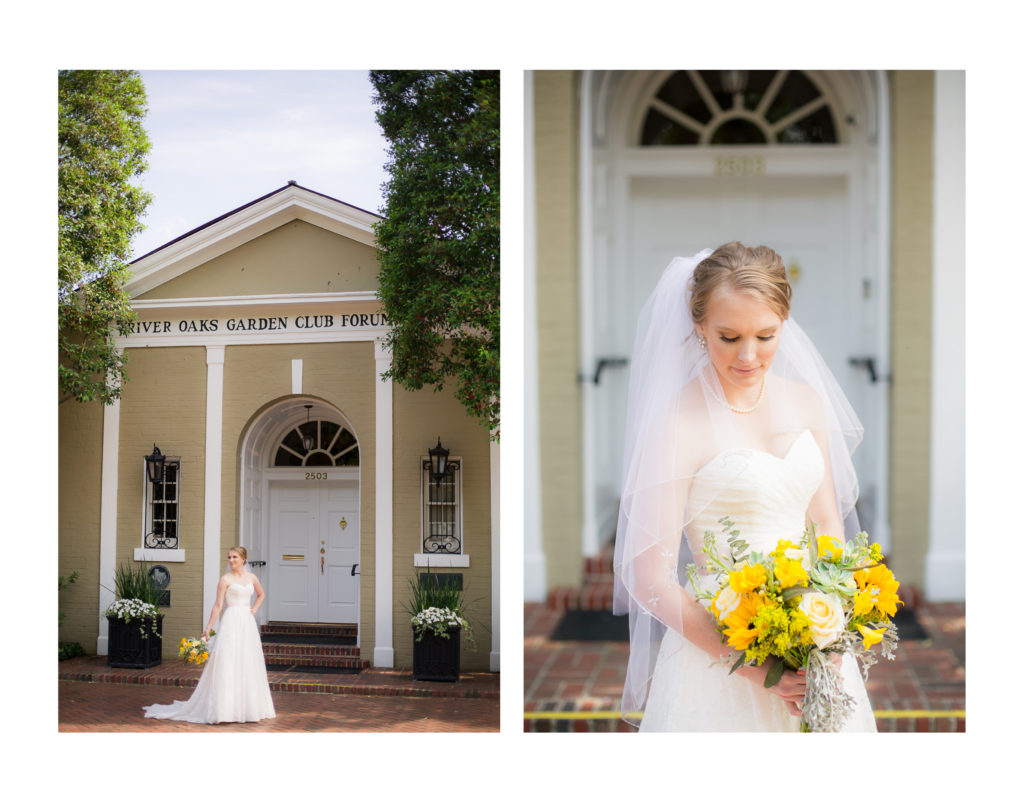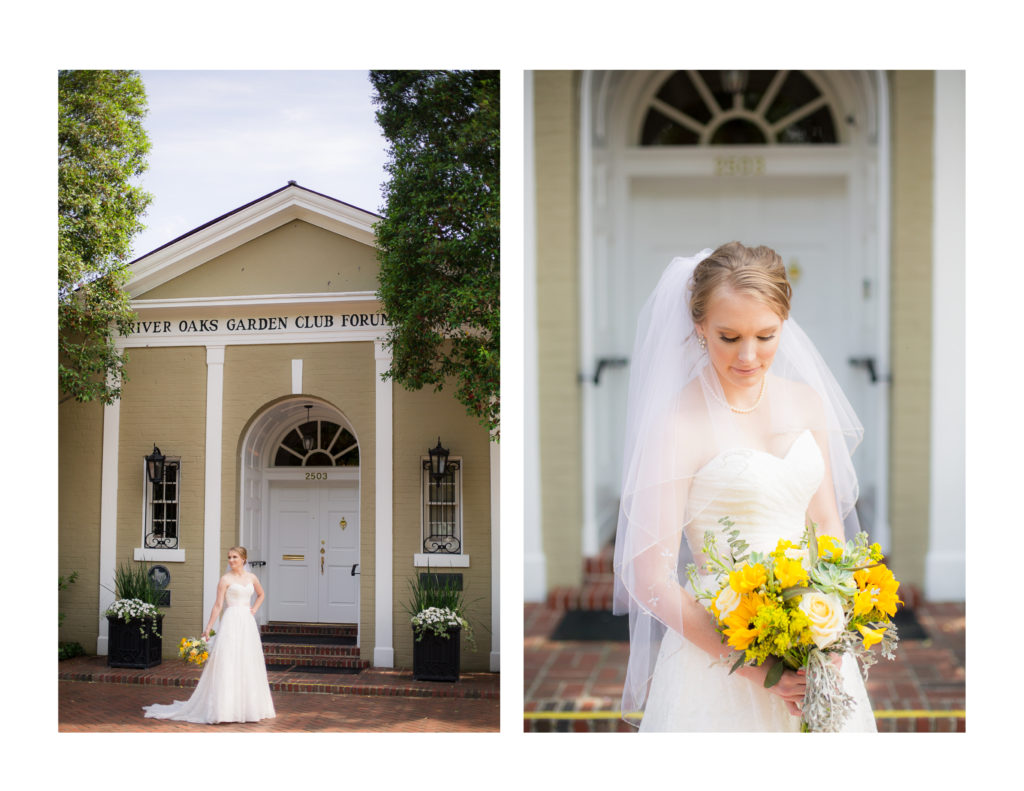 The day started out with everyone getting ready at the River Oaks Garden Club, and just as we had all hoped, the weather was perfect!  It was sunny and not too hot in the shade.  This couple was cool as a cucumber as far as I could tell.  They were just excited to enjoy the day and marry each other!  But, I mean, look at Kristen.  She is a total knockout!  And, I mentioned on Instagram that Kristen and Joseph incorporated a lot of yellow into their wedding colors.  And can't we all agree that yellow has to be the happiest color?  I just realized now that it also matches the amber Tiffany lighting.. so smart.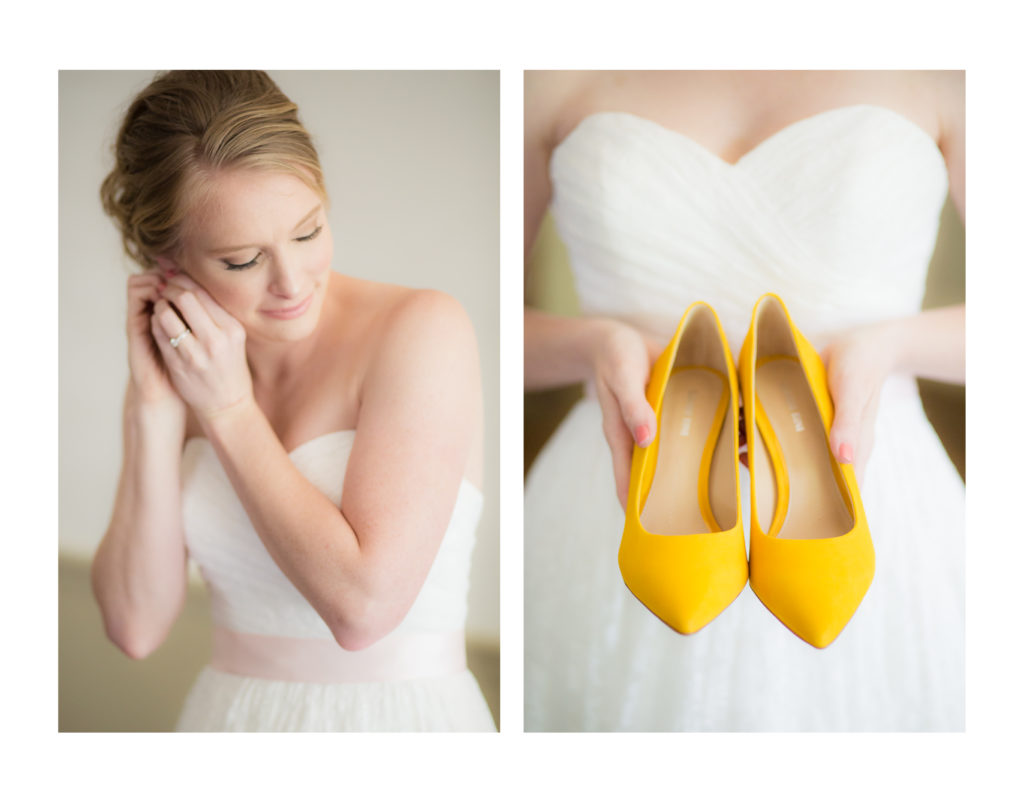 Kristen and Joseph planned a First Look into their schedule, which worked out wonderfully because they were able to have a sweet private moment for when they first saw each other, as well as get a ton of beautiful extra shots together before ceremony.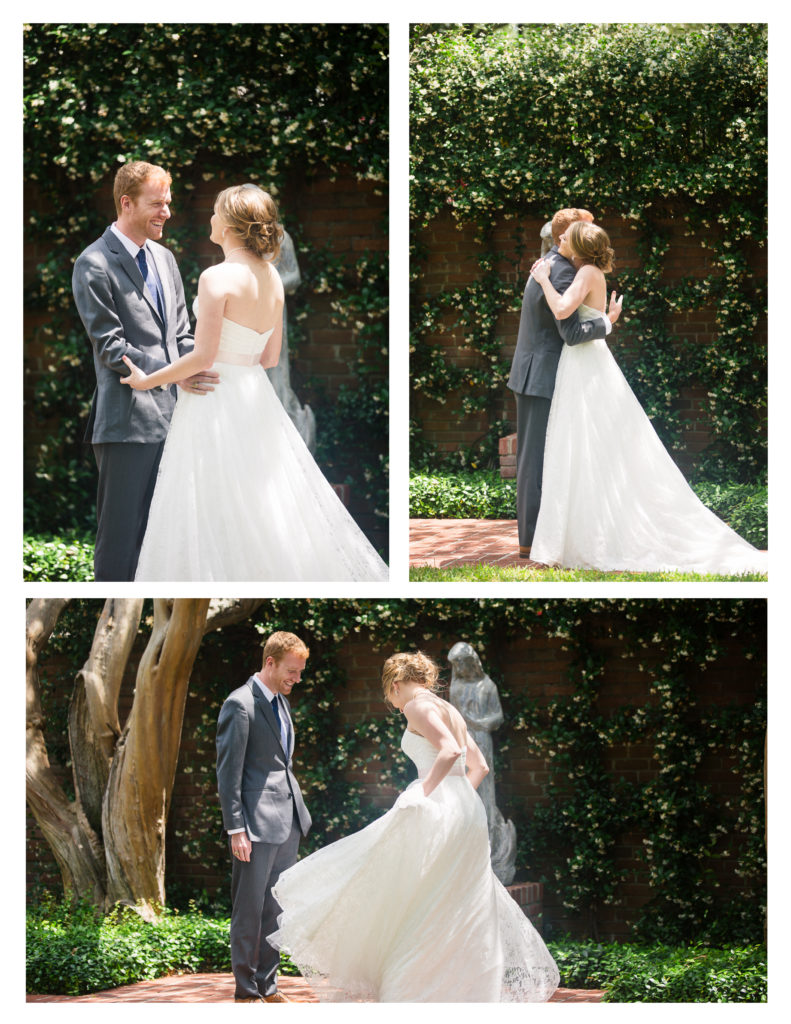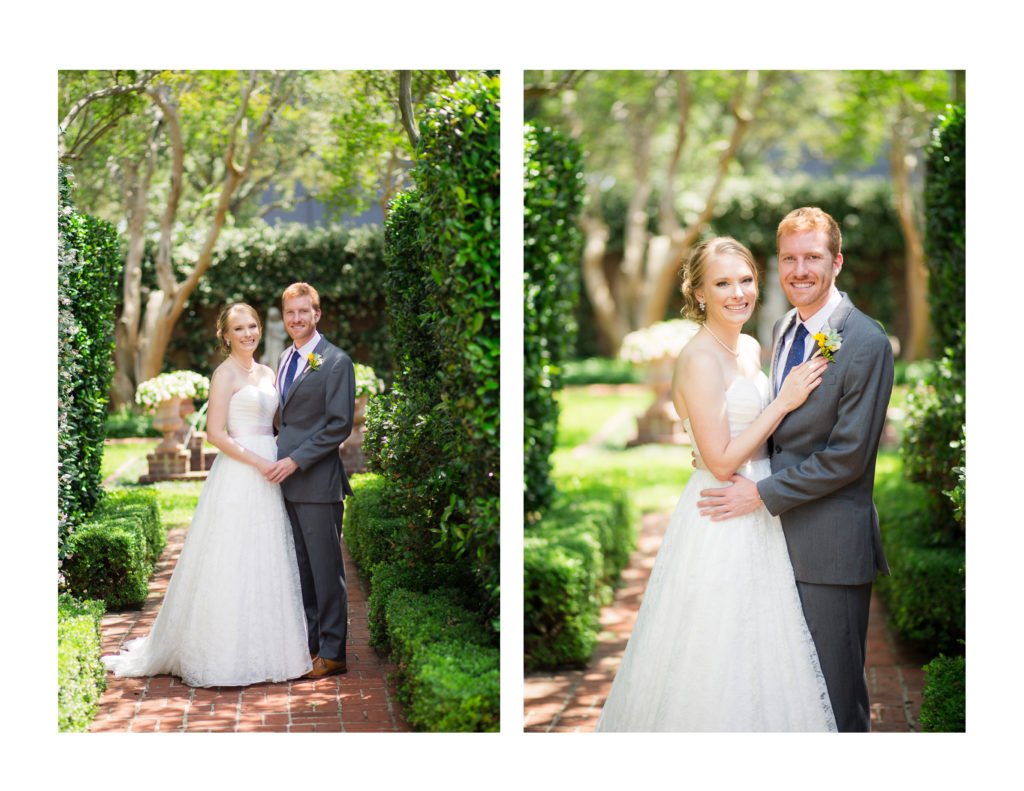 The River Oaks Garden Club is such a beautiful wedding ceremony site within the Houston Area.  I think guests really enjoy looking around the beautiful Gardens, as well.
The couple had a beautiful ceremony at the River Oaks Garden Club underneath this pretty willow tree and red brick wall.  Since Kristen and Joseph live out of state, they had to do most of their planning and coordinating from afar, with the help of their parents, and with the help of Amanda from Dovetail Weddings Coordination.  I think something that really helped is that they picked a couple venues that just shine (sometimes literally) on their own!  They didn't have to add a lot of small details.  The venues provide all the decorations they really needed.  It was simple and elegant – I really loved it.
Kristen walked down the aisle with her veil over her face like the timeless Bride she was.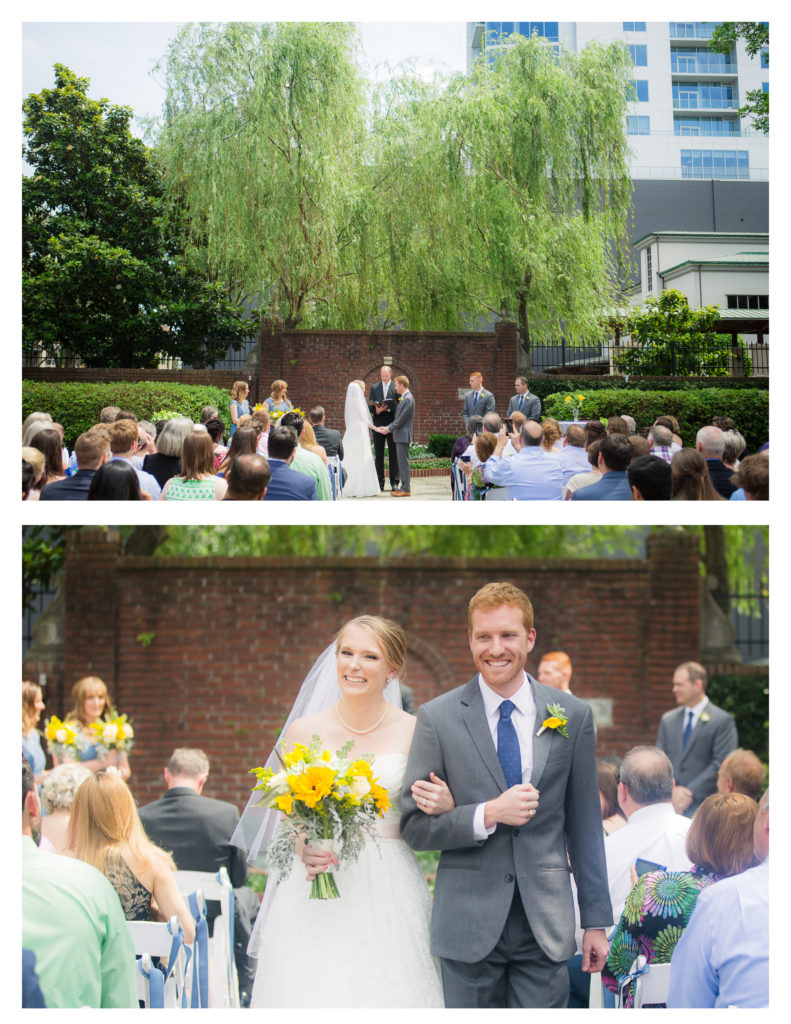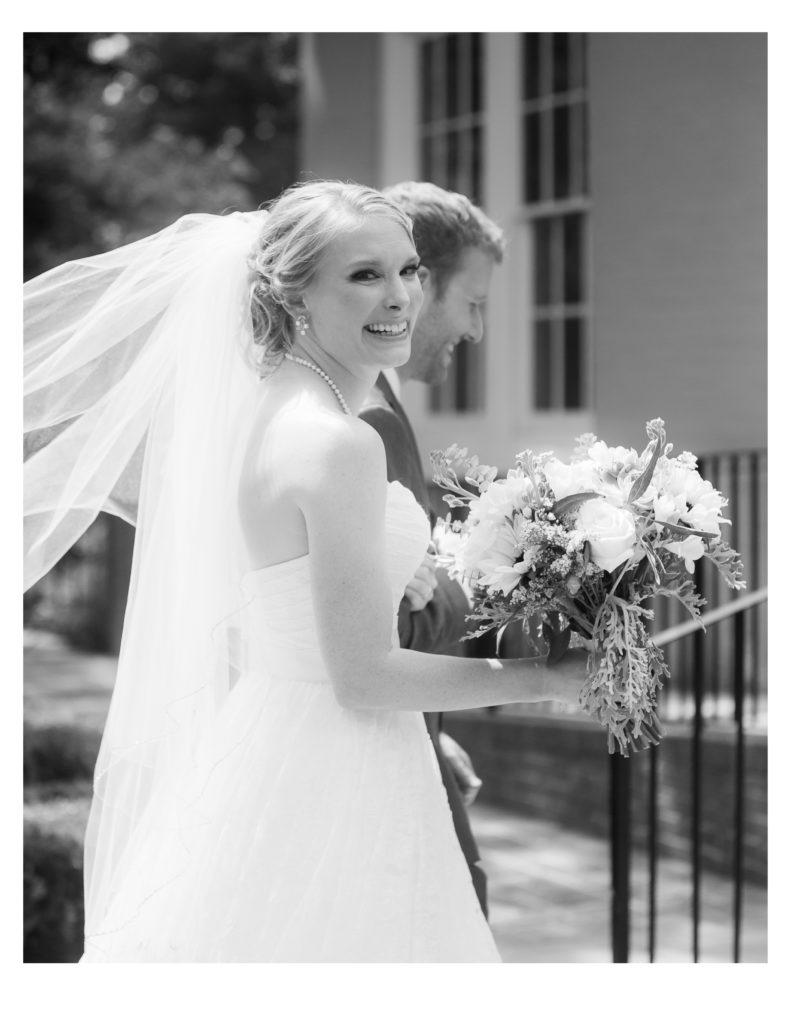 I just love this shot.  Kristen just looked back at me right after walking back down the aisle after ceremony; it was one of the very first moments after they became husband and wife.  She is just beaming perfection!  It is just one of those perfect moments in time captured forever.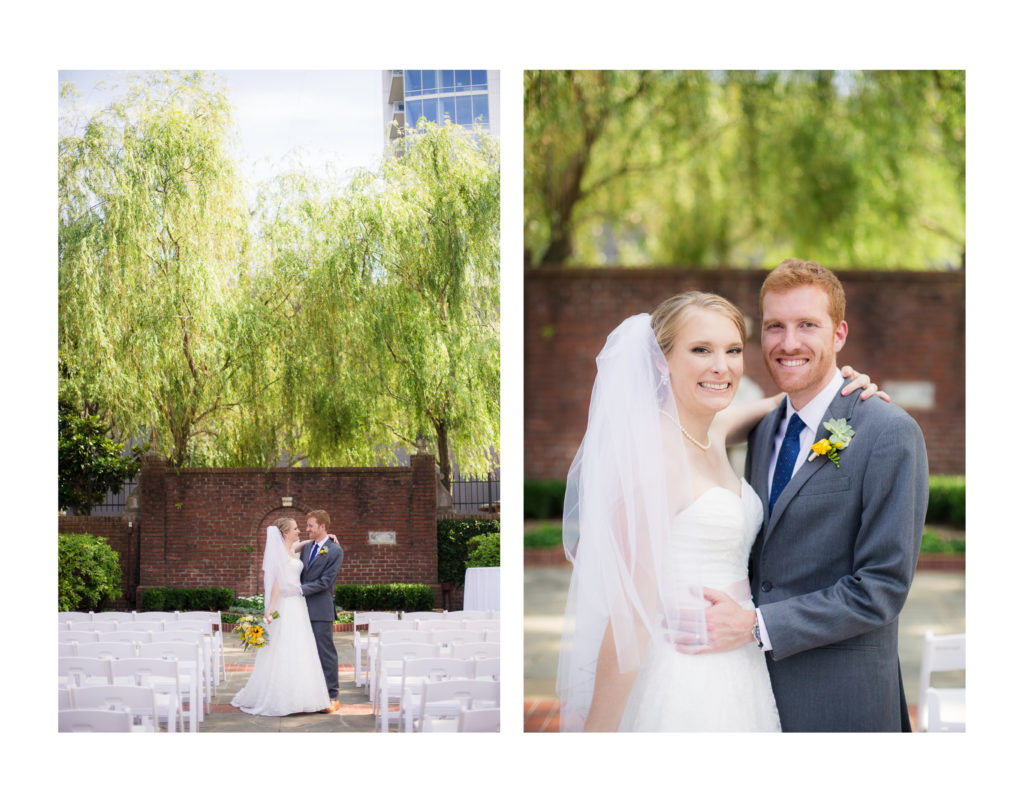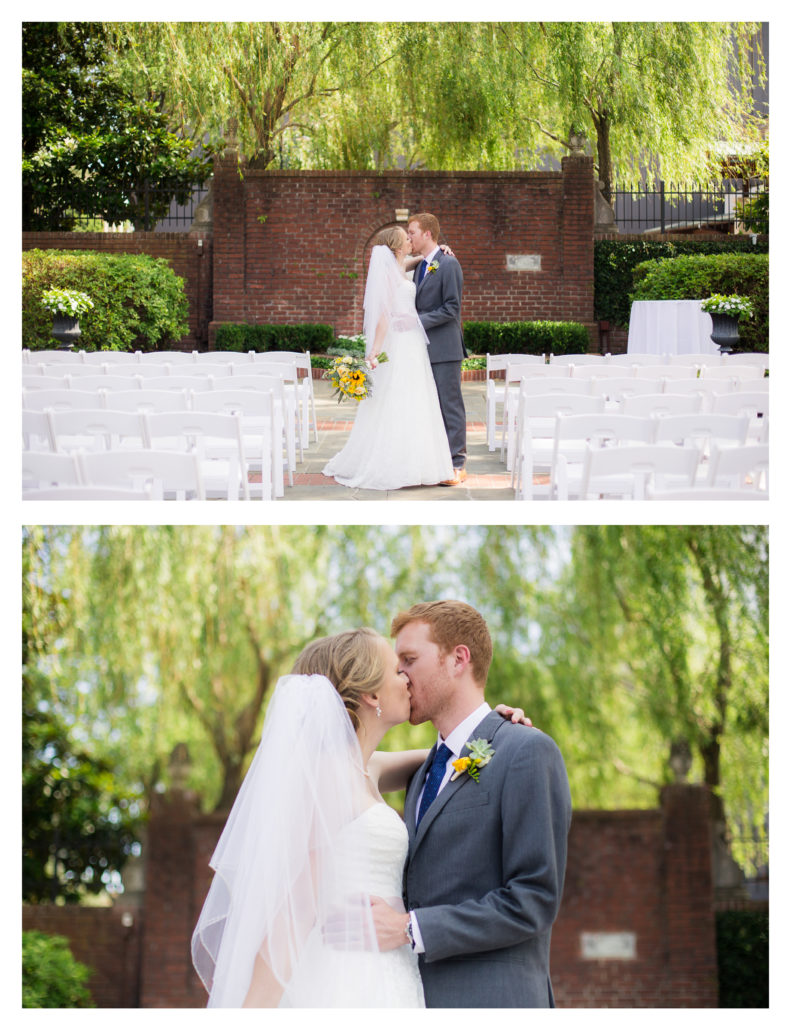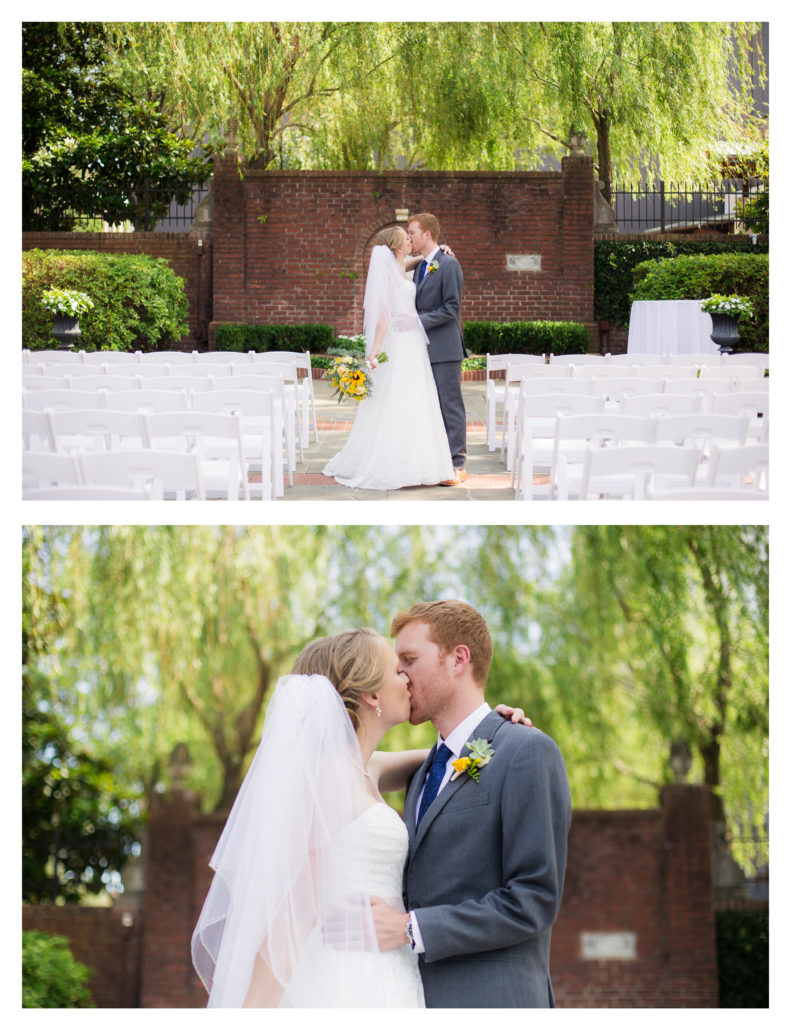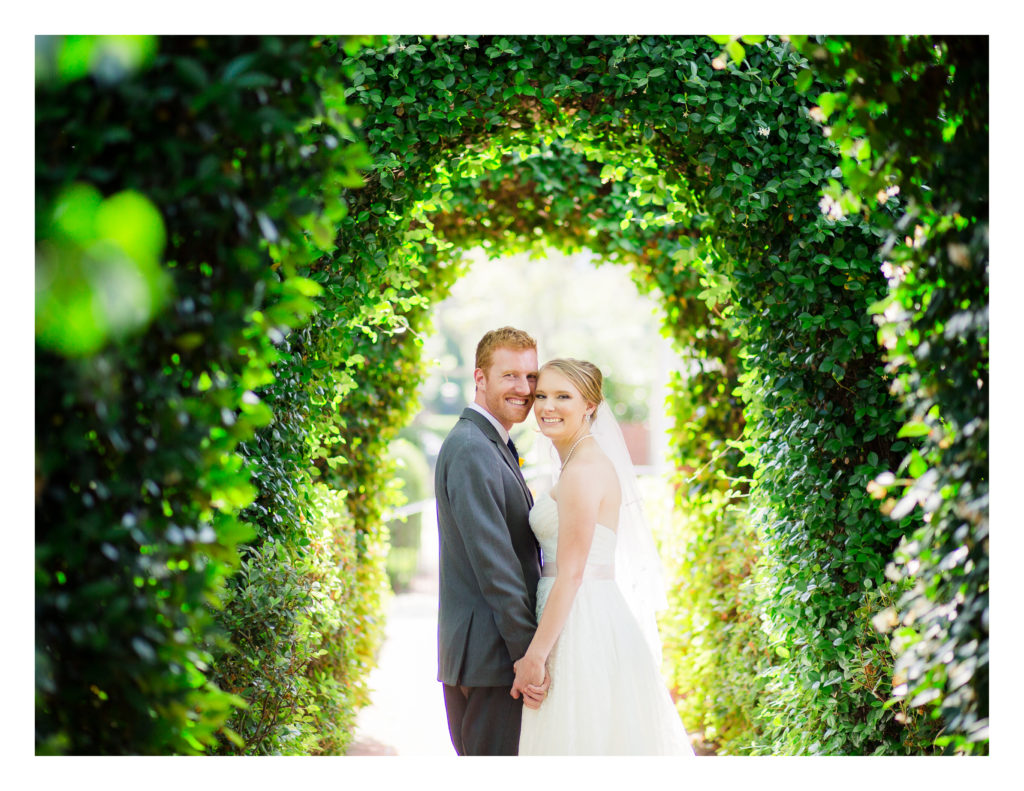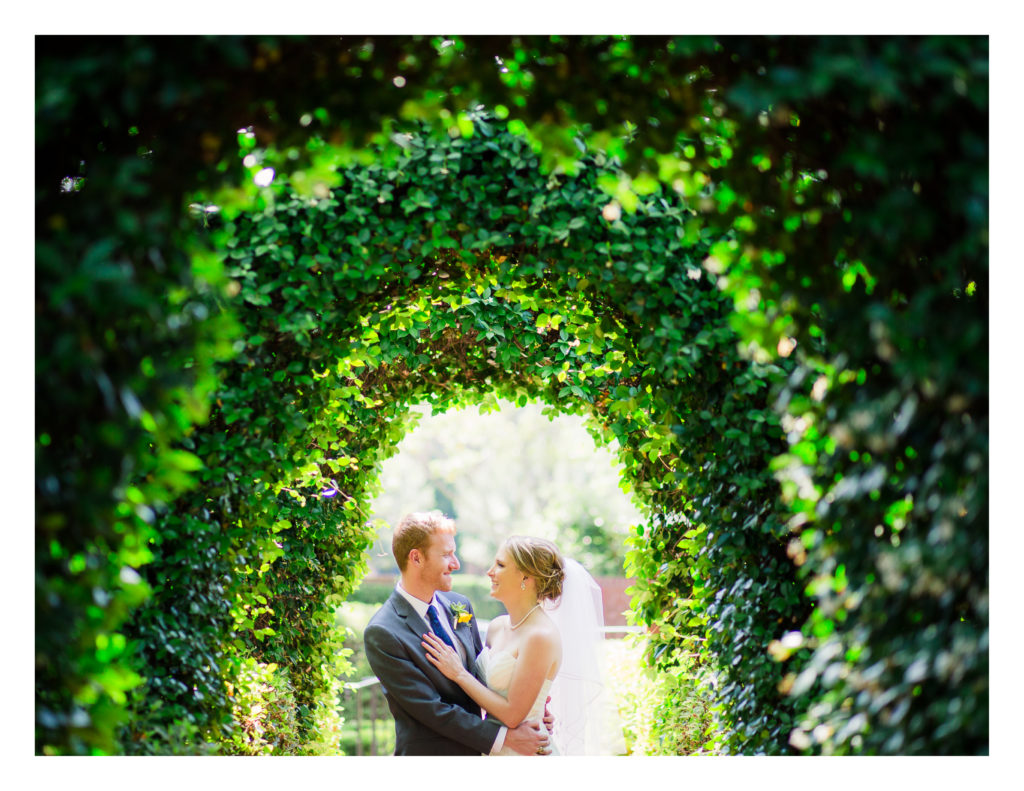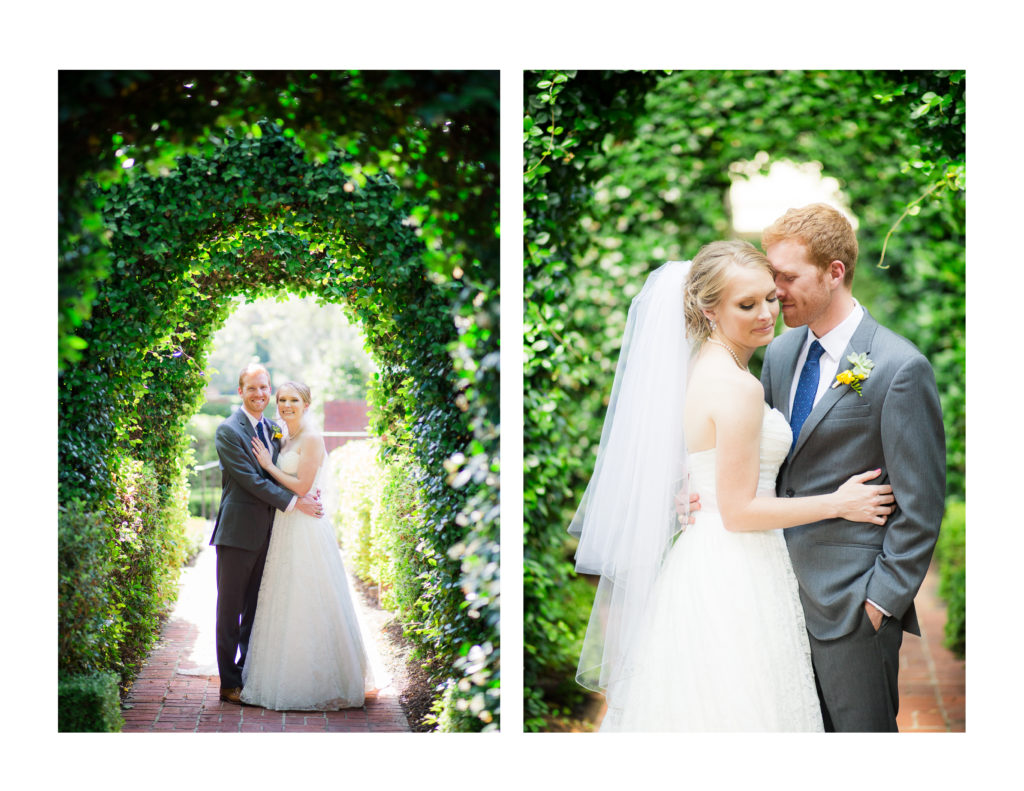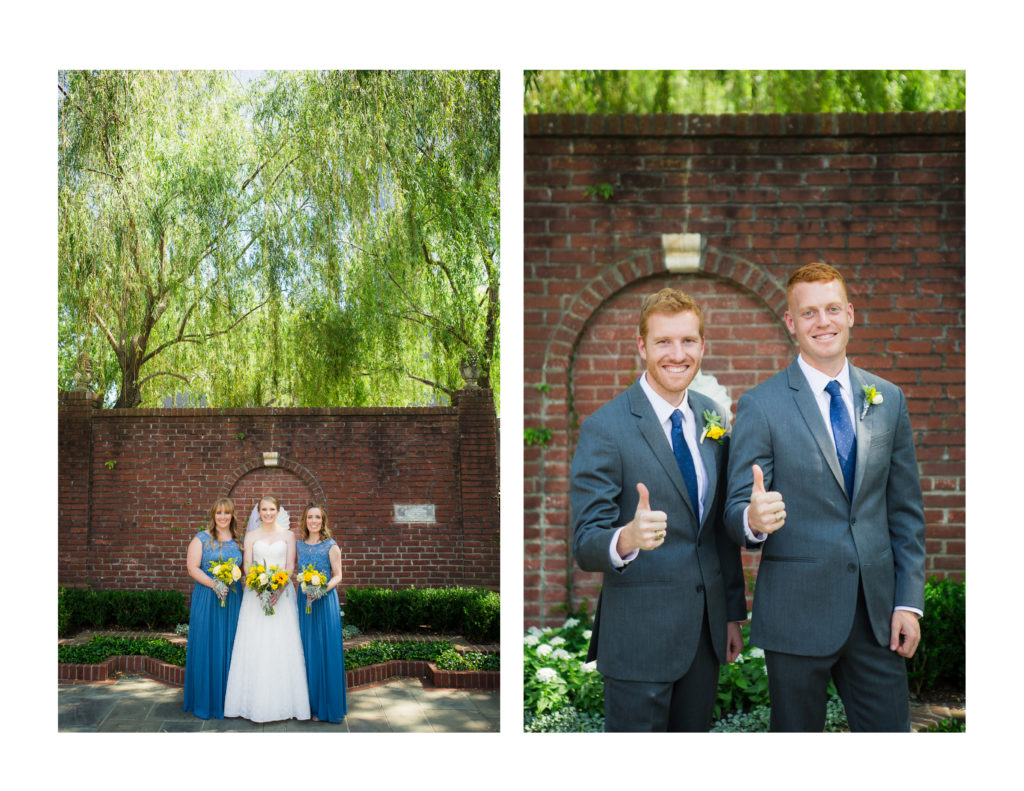 We had a lot of time afterwards for just lots of fun portraits of the Bride and Groom together around the Rive Oaks Garden Club.  I love, love, LOVED the greenery arches.   Once the portraits were all done, we all headed to the nearby Antique Art Bar  for the Reception where I would find out if the lighting was as tough to photograph in as it seemed online.  I had never been stumped before, but I thought maybe this venue was going to be a tough one.  Luckily, my style worked just fine there, and I loved how the Art Bar photographed!  All the lamps in the foreground and background of the images were so pretty!  I had a lot of fun playing with different looks!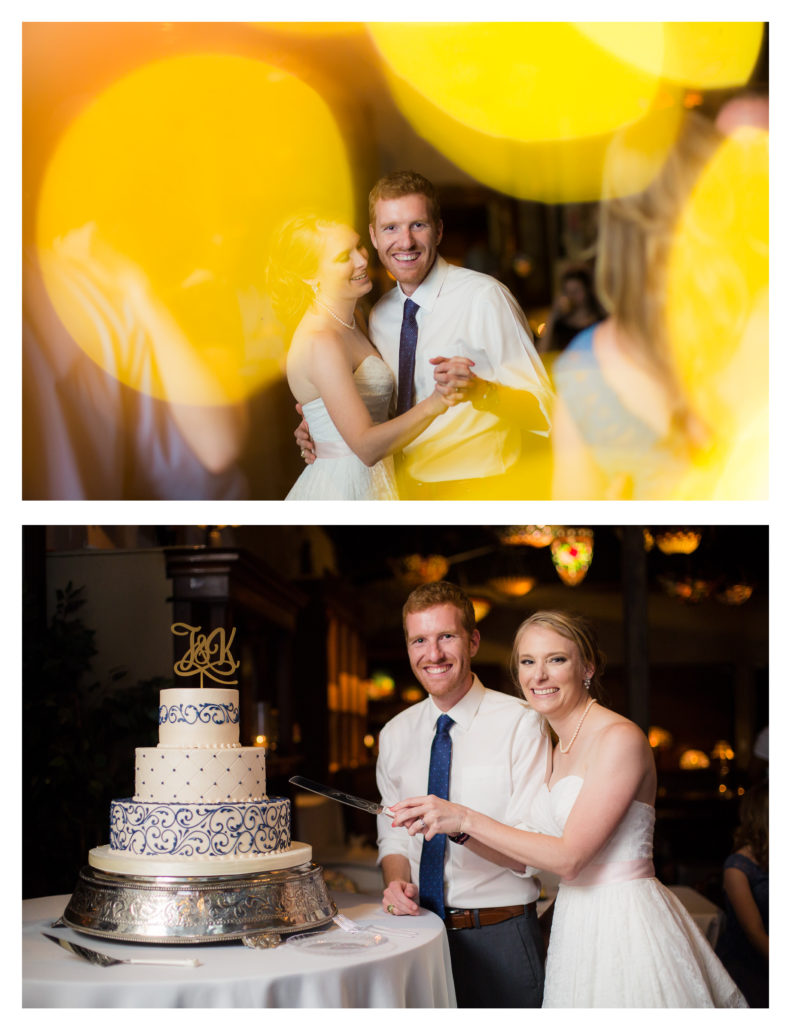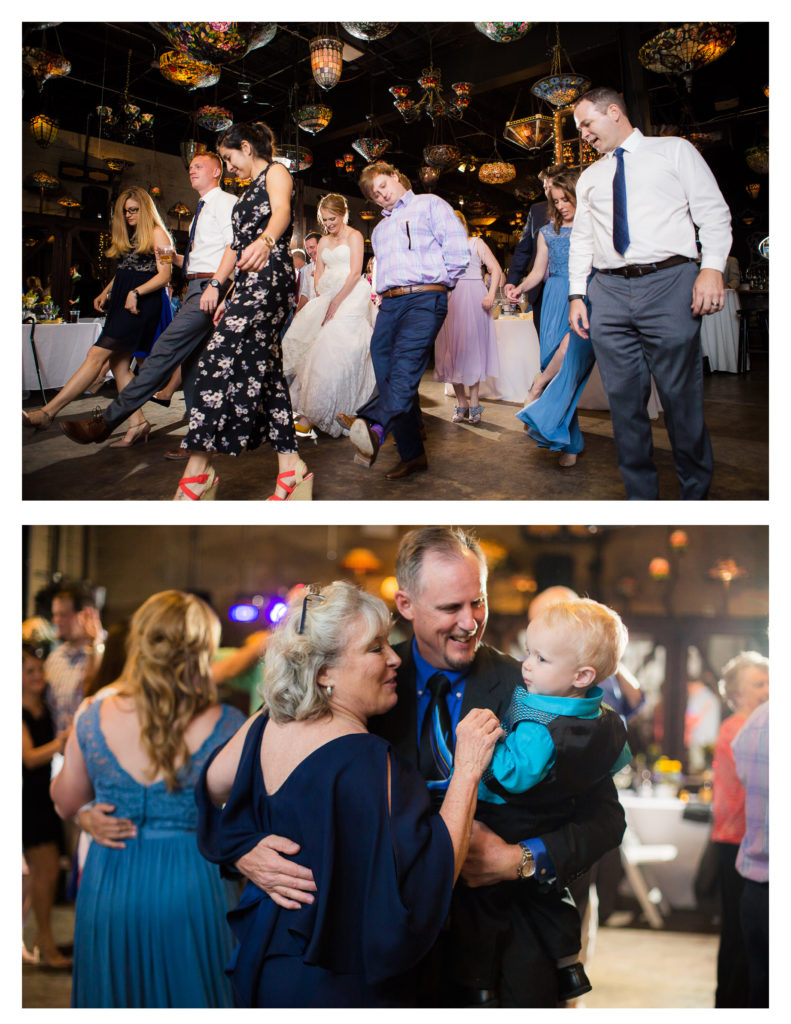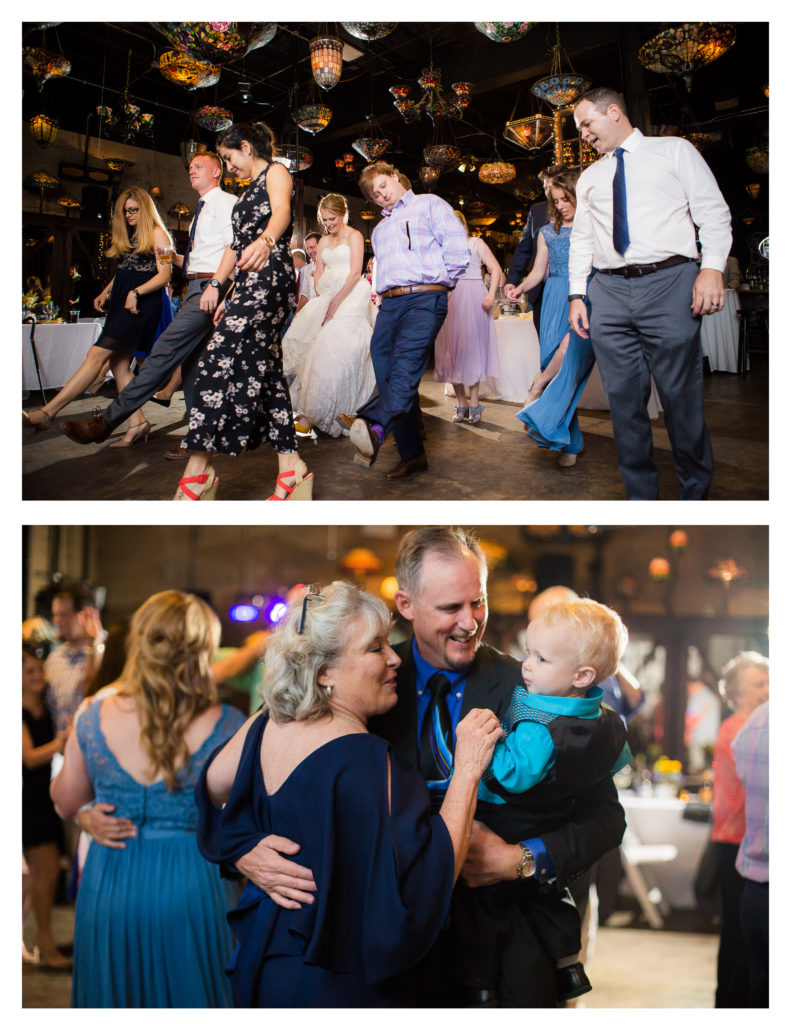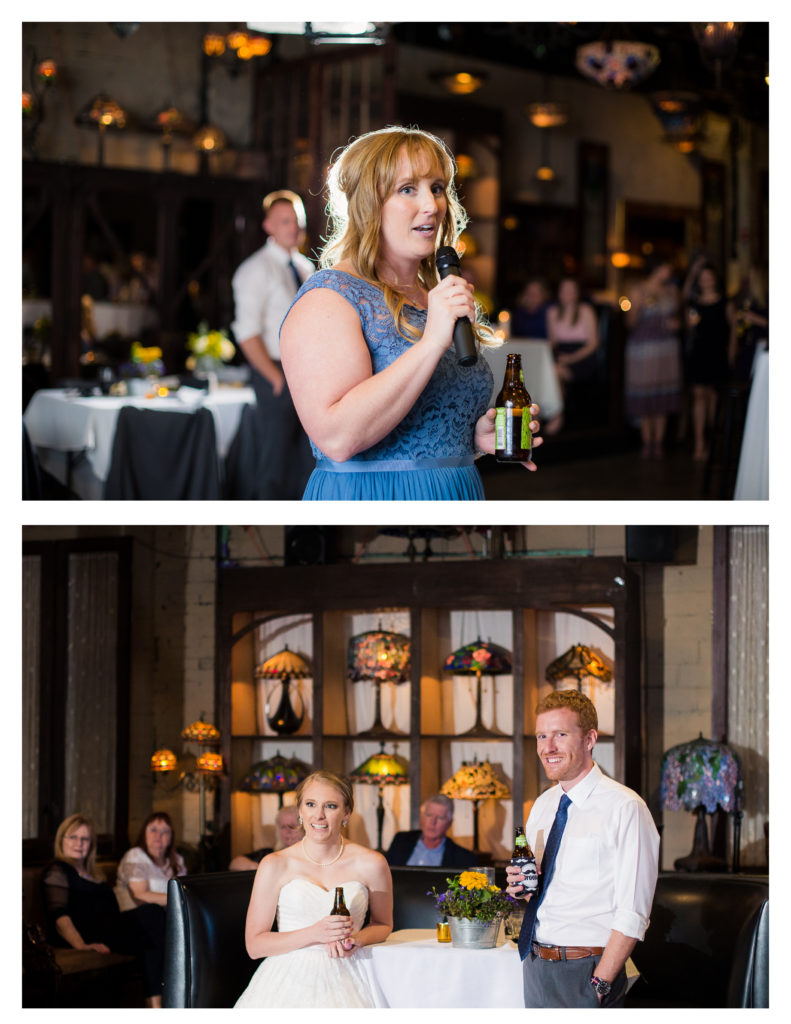 The Wedding party was the couple's siblings.  Toasts given by siblings are always the best.  They have known each other their entire lives, and siblings aren't scared to share a funny story!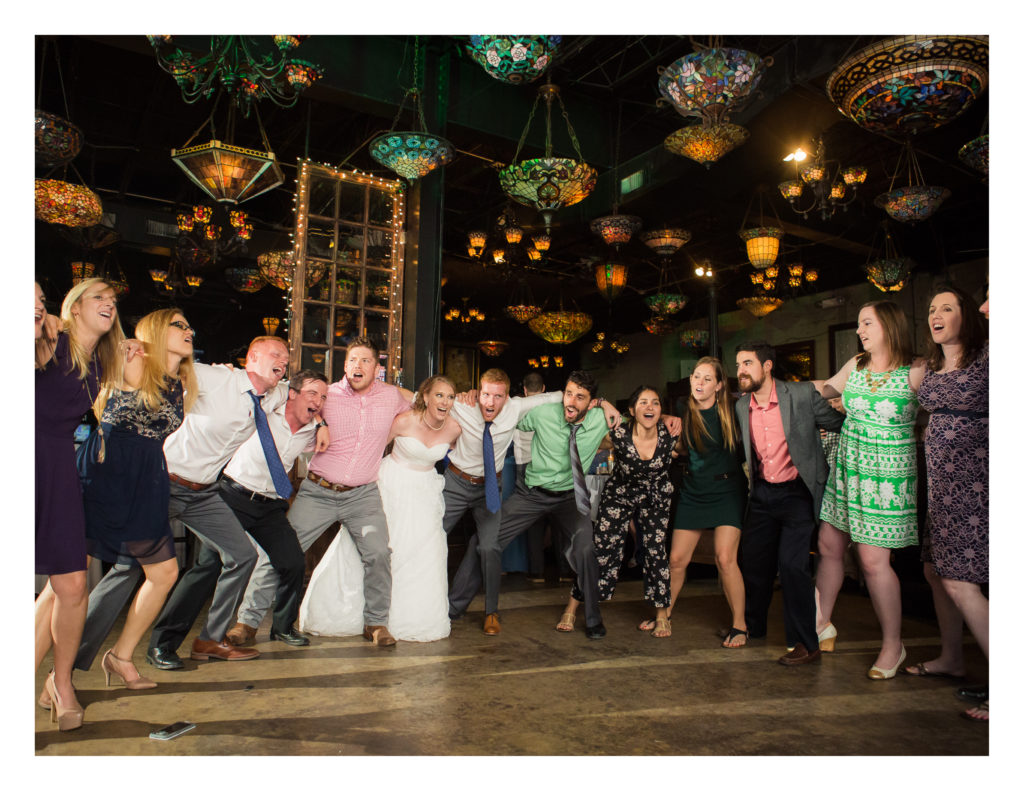 Anyone recognize this dance?  This is the Aggie War Hymn.  When the couple is an Aggie, they have to do the Aggie War Hymn, and all the Aggies are always happy to join in!
This image was an image I was thinking about before the wedding day, just getting the couple with all of those Tiffany lamps glowing behind them! I am so happy with how it turned out, and I am so happy with Kristen and Joseph's wedding day.  It just seemed like everything went so perfectly, and no one really seemed stressed on the wedding day, especially not the couple!
Photography: Jessica Pledger Photography
Coordination: Dovetail Weddings
Hair + Make-Up: Hey Lovely Make-Up
Ceremony: River Oaks Garden Club
Reception: Nouveau Antique Art Bar
Florist: The Blooming Idea
Catering: Pappasitos 
Bakery: Edible Designs by Jesse
Rentals: Any Occasions Tents & Events
Jessica Pledger Photography
Houston Wedding Photographer
Jessica@jessicapledger.com
713-775-8051