Jaymie & Mason | Magnolia Manor Engagement Session
Hello Everyone!
It has been a quick second since I have posted a blog, and it has been because I am so busy!   I keep up a little more with my instagram (@JessicaPledger), and I am trying to post more onto my Instagram stories so you can see what I am doing when I am not blogging.
I know blogs are a great way to post more of the story of the couple though!
I have so so much I want to post about on this blog, but I am just going to start with a recent engagement session I photographed last night.  I was really looking forward to this session since we put it on the calendar.  We were almost rescheduled due to weather, but it turned out to be a perfect day!   The Bride, Jaymie, is one of four sisters in her family.  I have already photographed two of her sisters' weddings – Jessica and Audrey.  I also photographed Jaymie's senior pictures years ago, and she was recently a bridesmaid at Kaylan's Wedding at Big Sky Barn! So if you think Jaymie looks familiar, that is probably why!  I love love love when I photograph multiple siblings' weddings.  (I have another sibling's wedding from a different family coming up this weekend at the River Oaks Garden Club, so look out for that next week!)  To me, when a sibling of a past bride, asks you to photograph their wedding, it is just the highest compliment that they enjoyed working with you and the work you have produced to hire you for their own wedding.  It makes me so happy!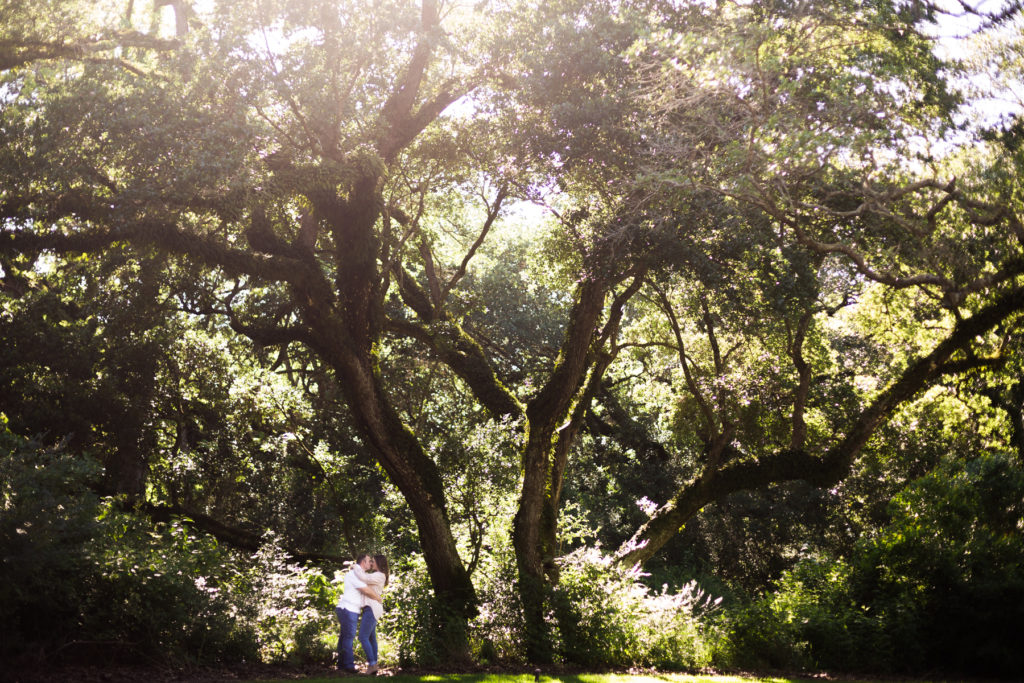 Okay, Back to the gorgeous Jaymie and Mason.  They are getting married at the beautiful Magnolia Manor out in The Springs venue in Angleton.  It is a gorgeous Southern Style house with a big open outdoor area for the ceremony.  Typically, I take engagement photos out at a park or city or beach, somewhere around the Houston area, but we all agreed that their venue was really a perfect fit for their engagement session and the style they wanted.  To help the session not look exactly like their wedding, we used a lot of the big beautiful trees and open grassy areas that we won't want to walk deep into the grass when they are in their wedding dress and suit!  And Mason, the future-groom, loved all the big trees (I mean, who doesn't?), so I was happy to help capture something he was really excited about too!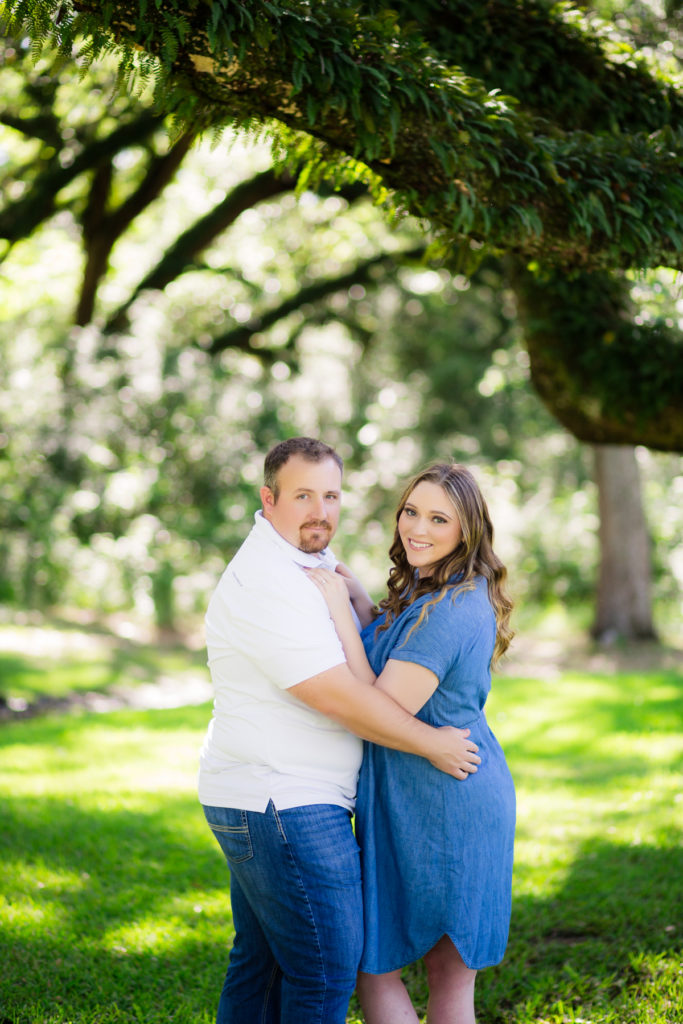 Jaymie's mom tagged along too to be a helper for the engagement session.  I know it can be awkward making out in front of your mom, but my Mom was at my engagement session too- (years ago now- how did that happen?)  Moms are usually really helpful at Bridal sessions, but they can be helpful at engagement sessions too! Jaymie is a past-dancer, so Jaymie's mom was a "dance mom" (y'all all know what that means!), so she has a great eye for details and helped Jaymie put on some lashes that really make her gorgeous eyes pop in photos!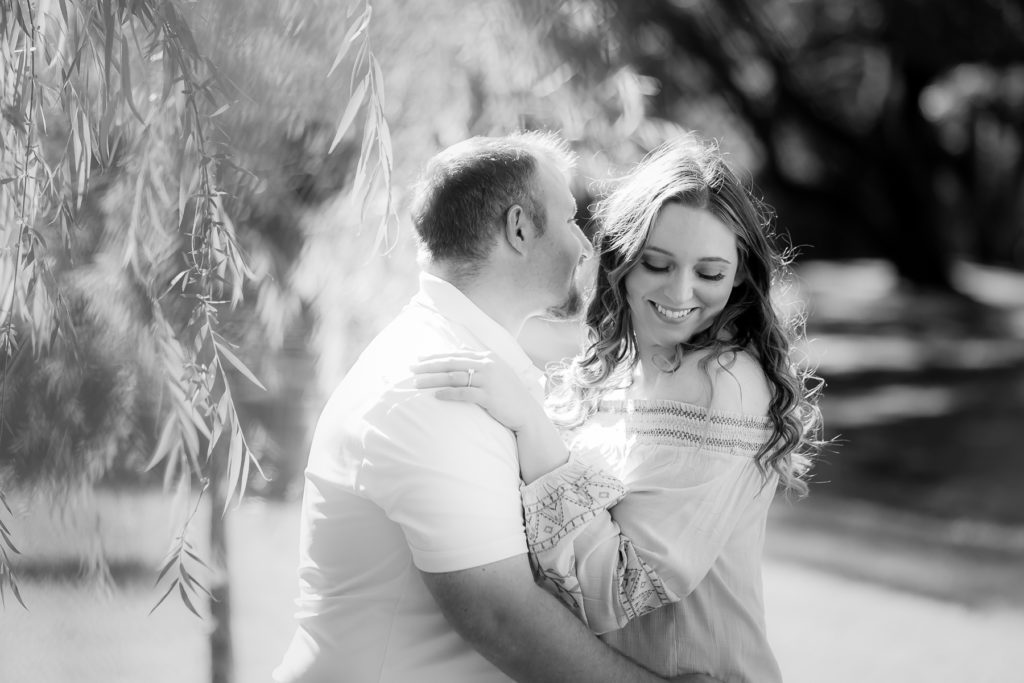 Their Wedding isn't until 2019, but I can't wait for their big day.  This family is always so fun to work with, and I am already looking forward to photographing those four sisters together and watching them dance the night away again!  Their past two weddings have had really gorgeous flowers from Lary's Wedding Florist in Friendswood, so I think this wedding will have some beautiful flowers too.
It is fun when siblings get married to see what they choose to do similar to their sibling's weddings and what is done differently.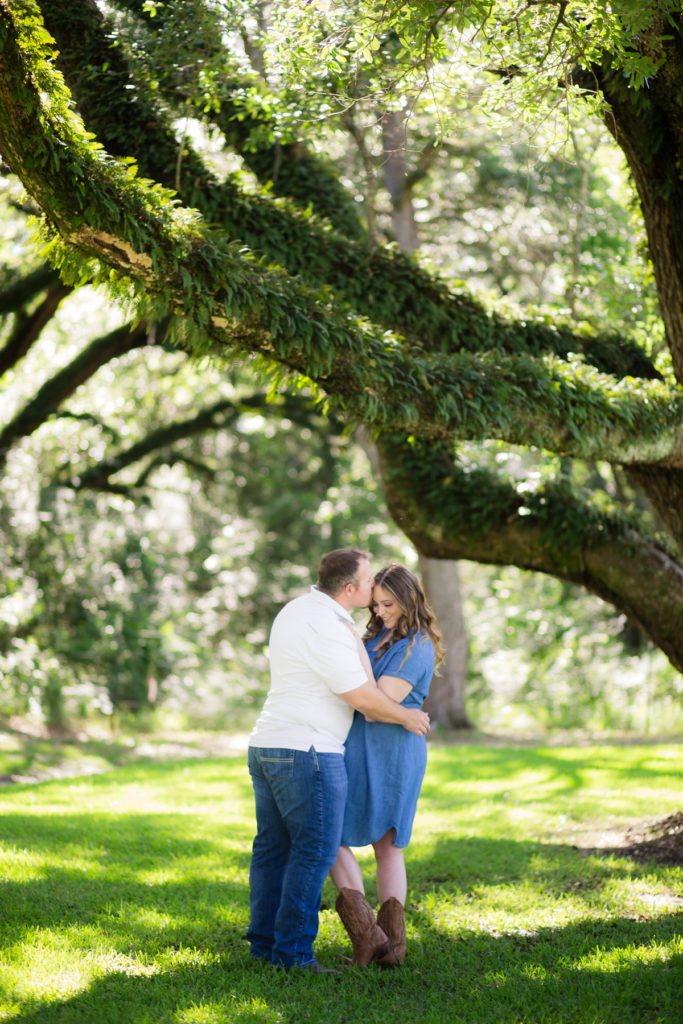 I am in love with the trees at Magnolia Manor. I did a styled shoot that was featured.  You can see more of that here.
I think it is my dream to have a home one day surrounded by giant oaks and open land, but I really don't want to live hours away from all my favorite family members.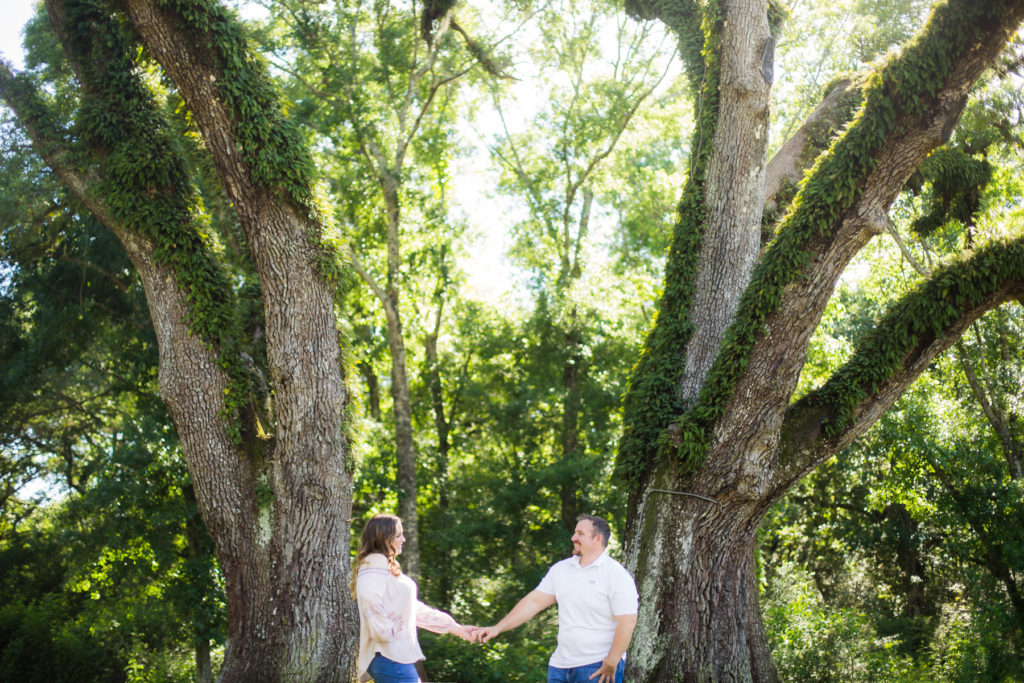 I mean, seriously, Magnolia Manor has about 50 beautiful grand oak trees around their property.  I had such a blast on this gorgeous day just trying to photograph all of them.