Houston Vietnamese Wedding & Kim Son Reception | Jessica Pledger Photography
After he placed the ring carefully on Tam's finger, Tri announced to his closest friends and family "I just hit the jackpot."  Could a Groom say anything sweeter to his Bride?  This was my very first Vietnamese Wedding taken in early 2011, but after this I definitely think I will be shooting more.  Tam and Tri's Wedding was a FULL-day of events filled with love and celebration.  The day started like most American Weddings do with the bride and groom getting ready, surrounded by their bridesmaids/groomsmen, but it turned into a day filled with color and traditions.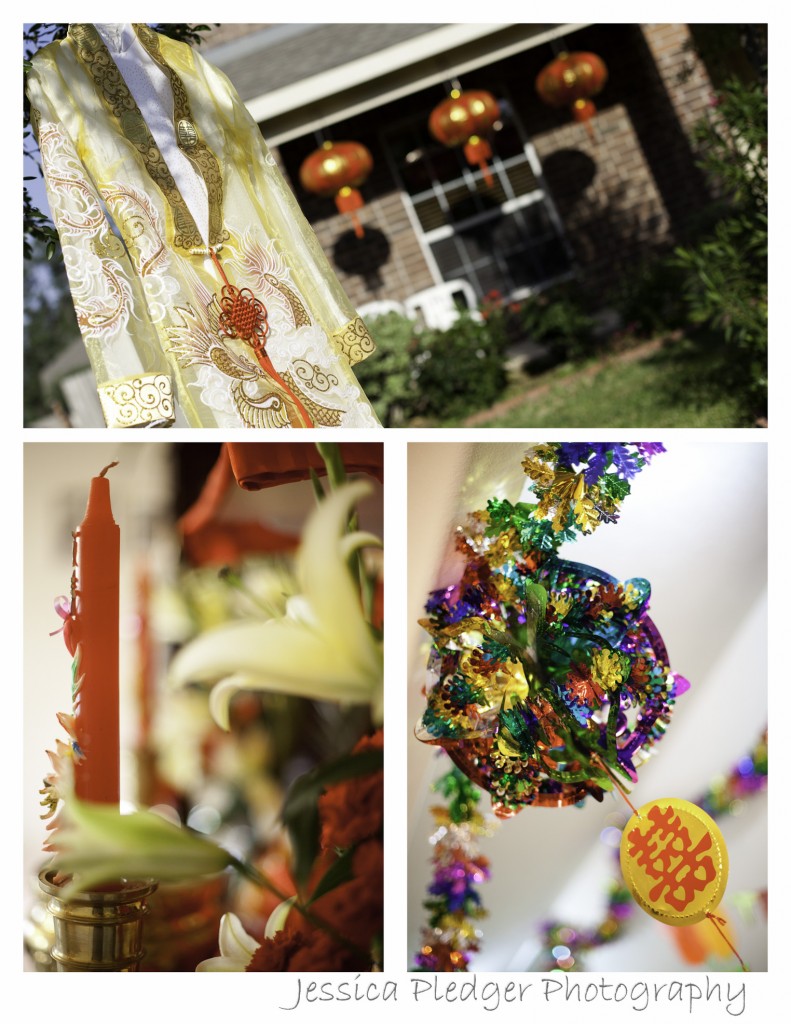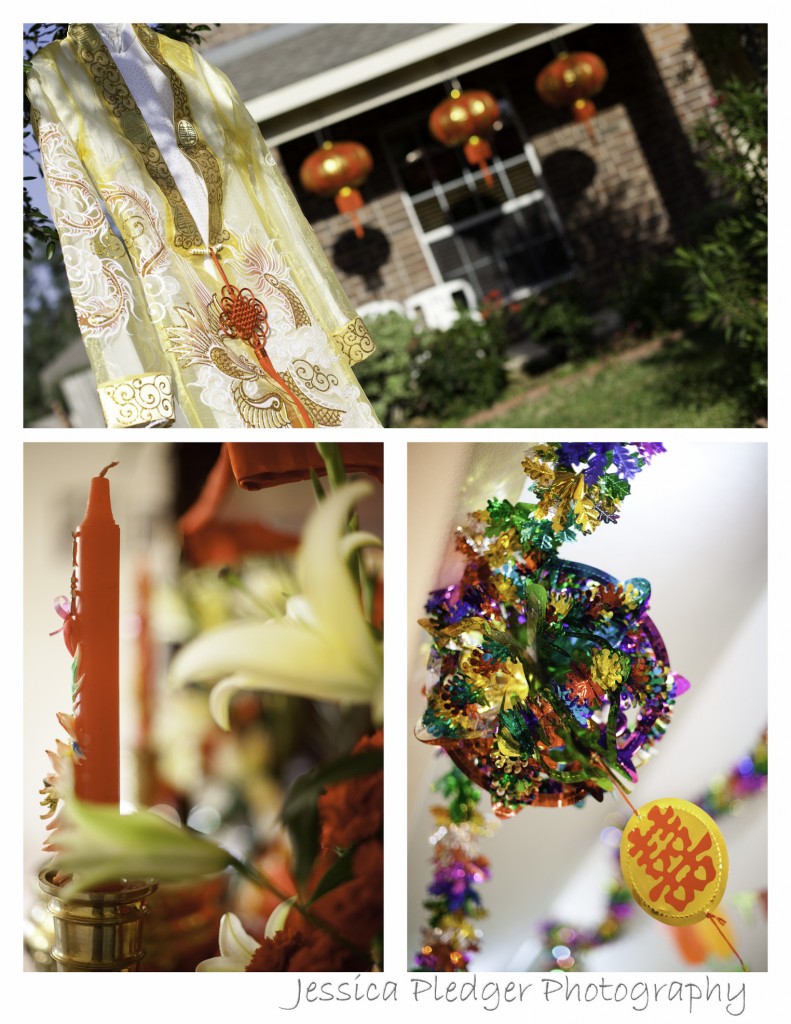 The house that the Vietnamese wedding ceremony took place in was decorated with lots of bright colored decor.
Traditionally, the groomsmen and groom's family drive to the bride's house and march down the street until arriving at the bride's house bearing gifts, such as flowers, jewelry, and food.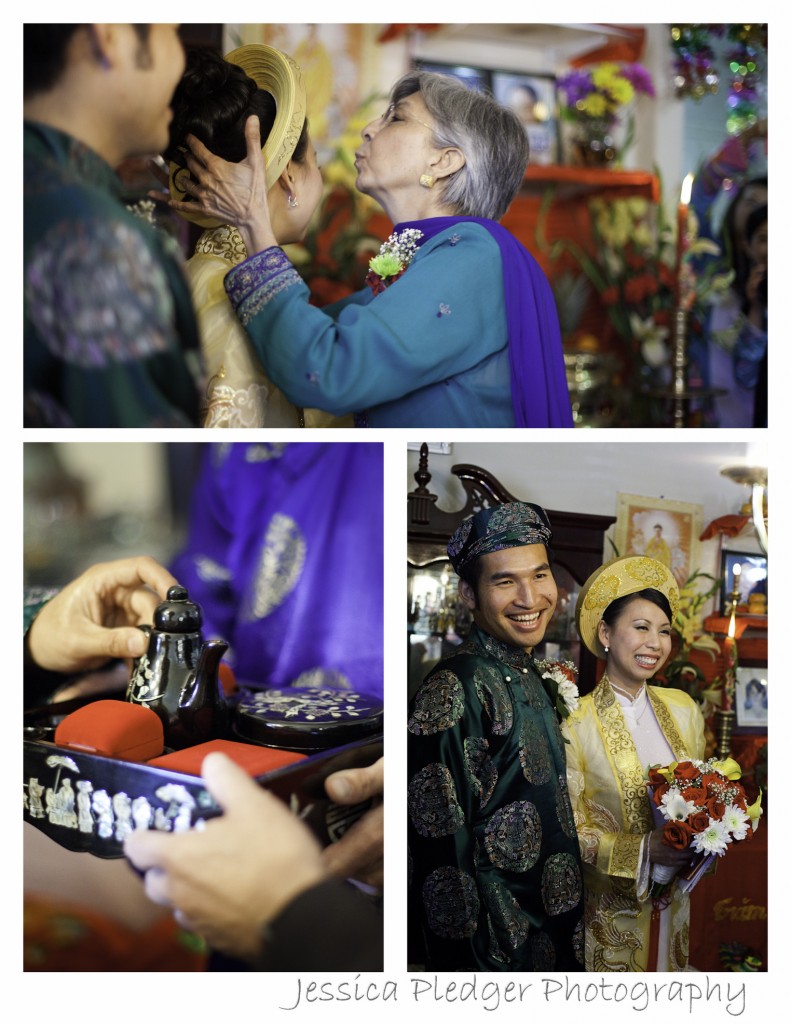 Once arriving, they have the Wedding ceremony in the Bride and Groom Family's homes, followed by prayer, drinking tea, and receiving envelopes of gifts from family and friends.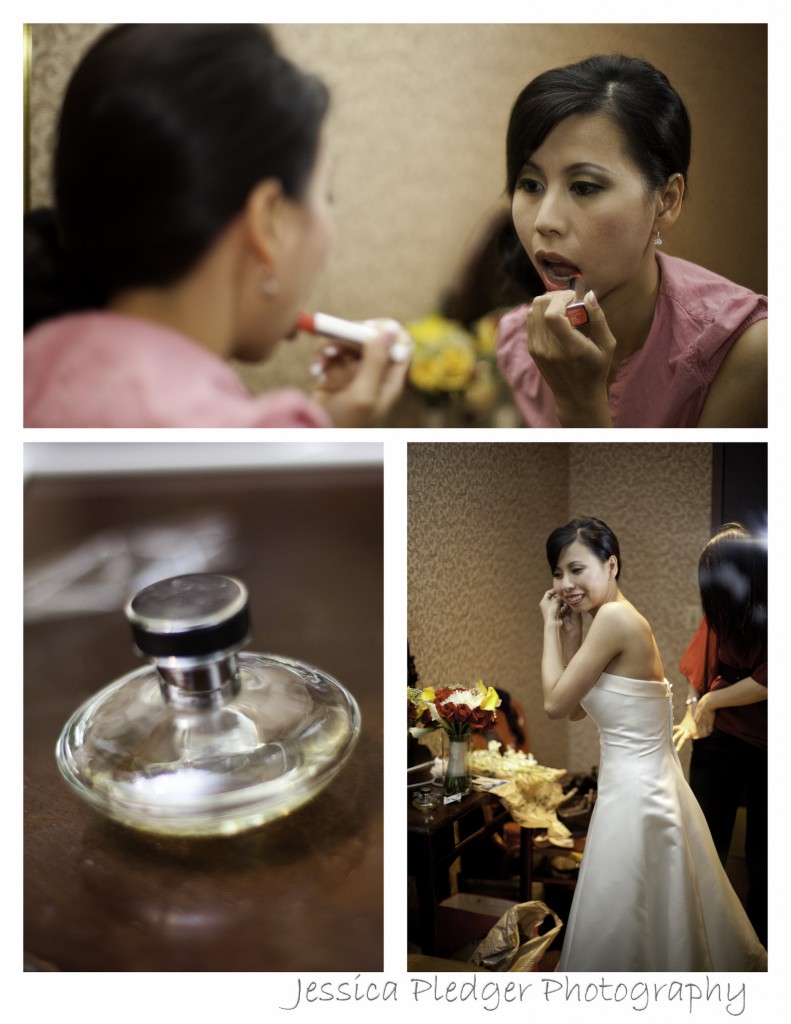 After the traditional Vietnamese Wedding, Tam changed into her beautiful white Wedding dress and headed downtown to their Kim Son Wedding Reception.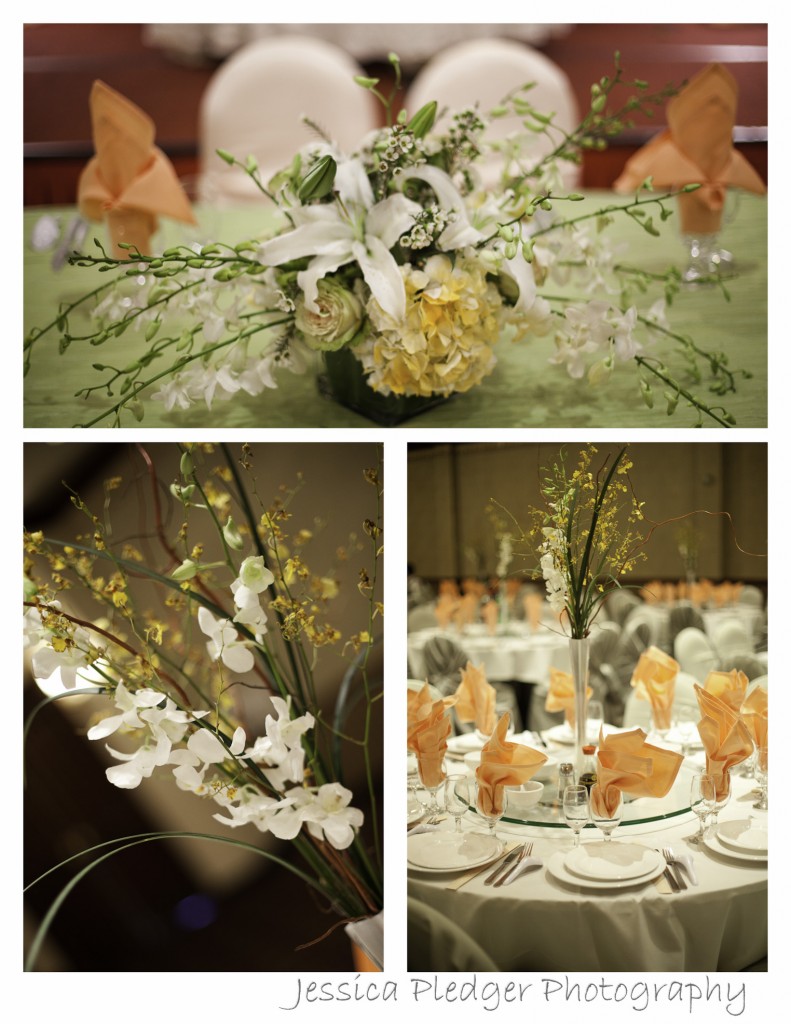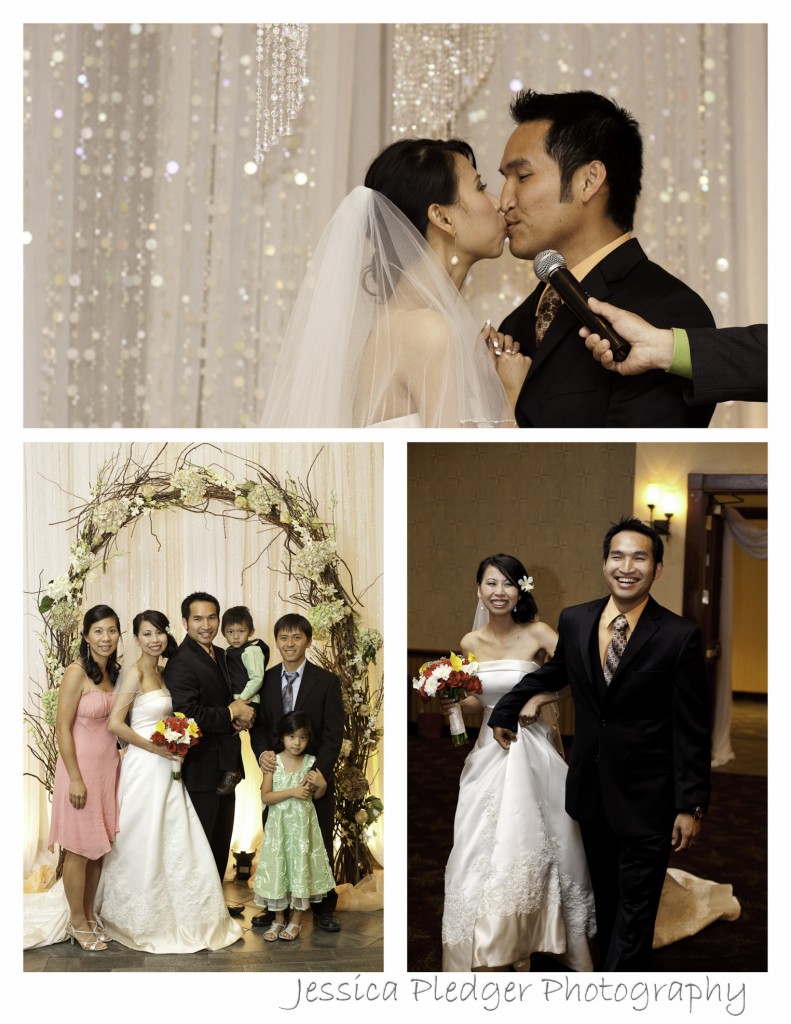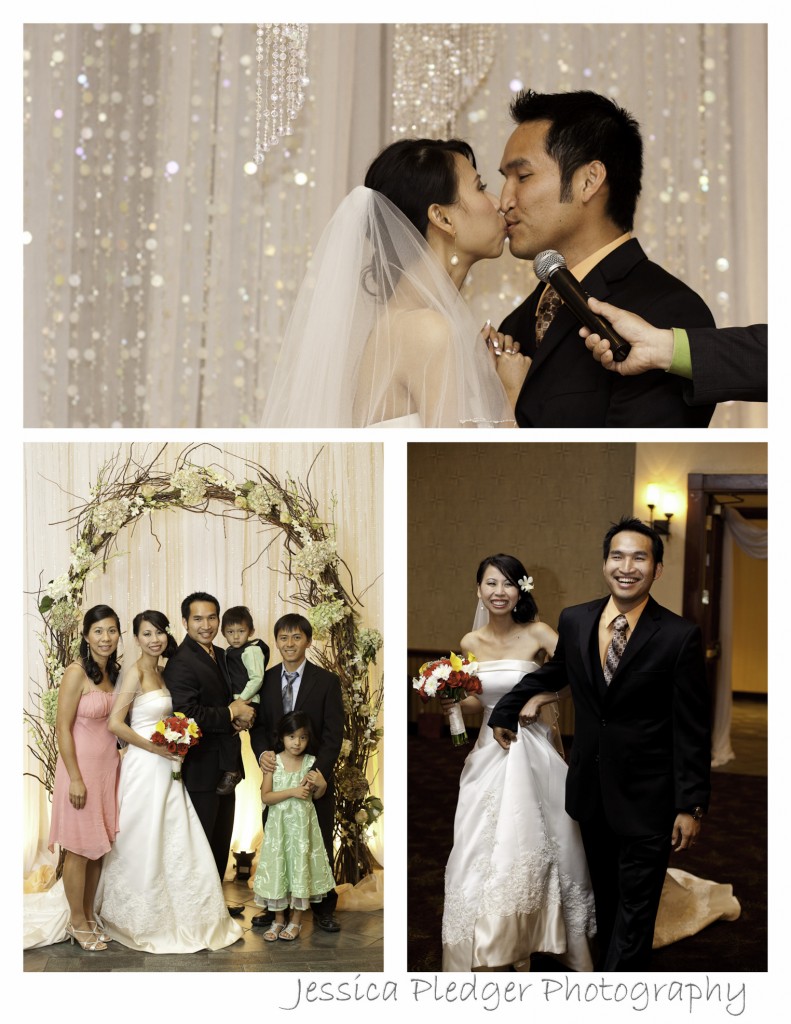 Tam and Tri set up a photobooth where guests took pictures throughout the night with the Bride and Groom.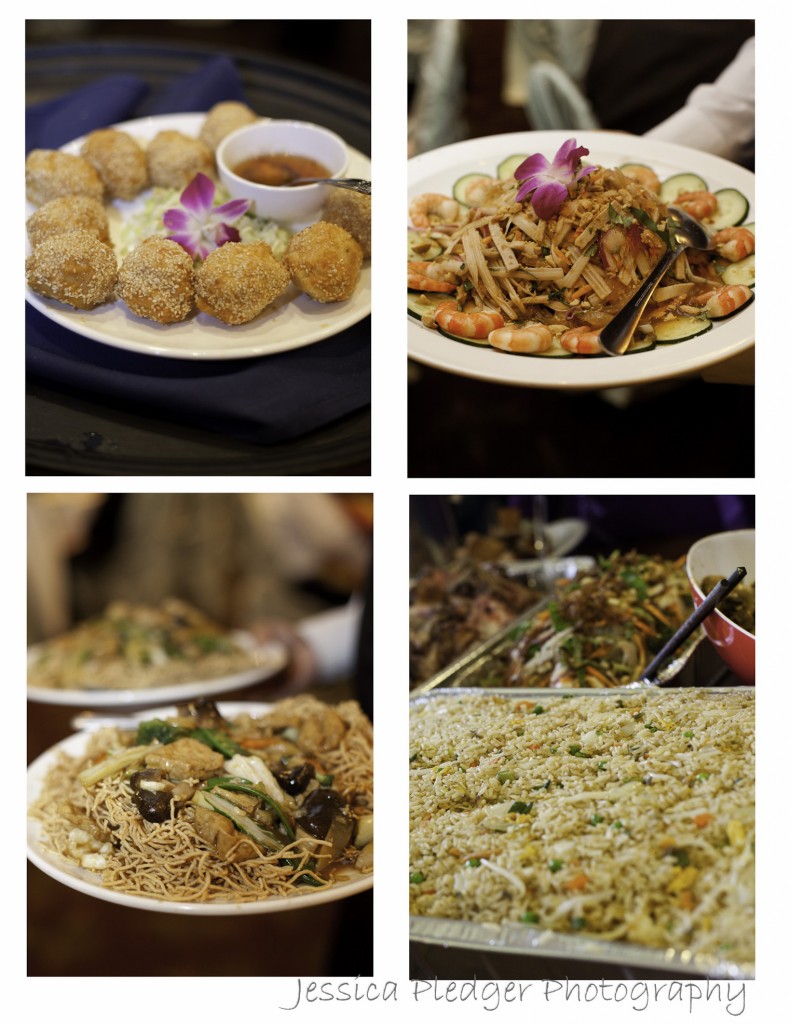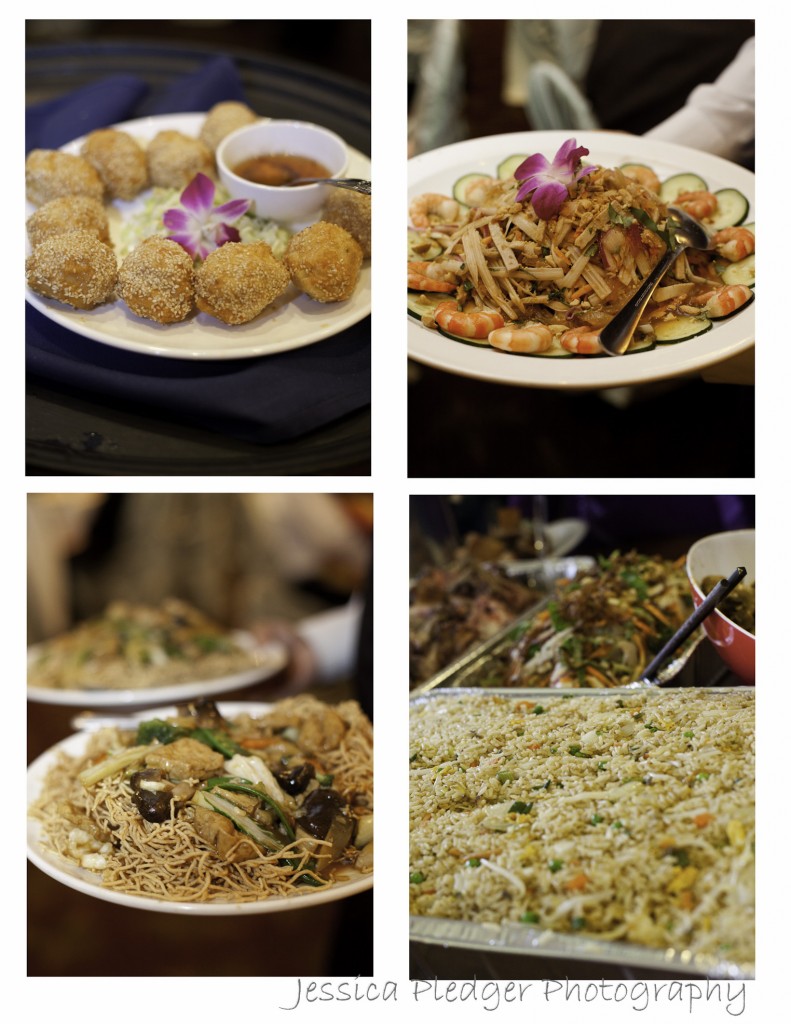 Guests enjoyed a 10-COURSE MEAL!!! WOW! Every dish was delicious, and I think it is safe to safe that no guest left hungry!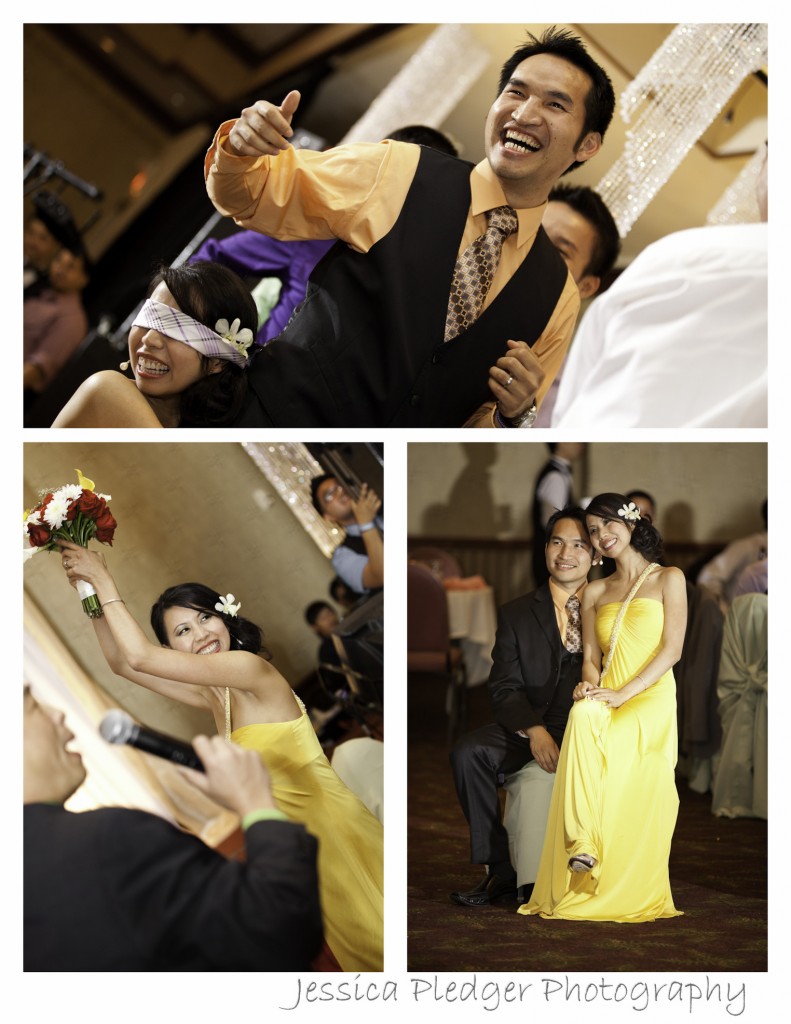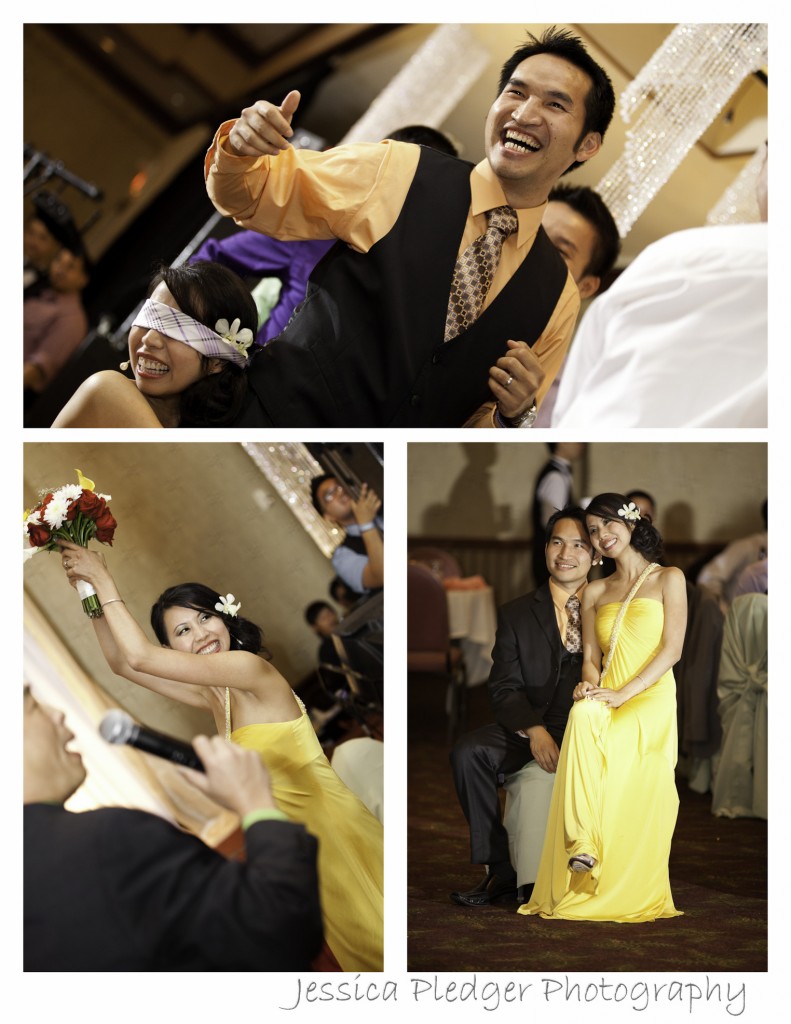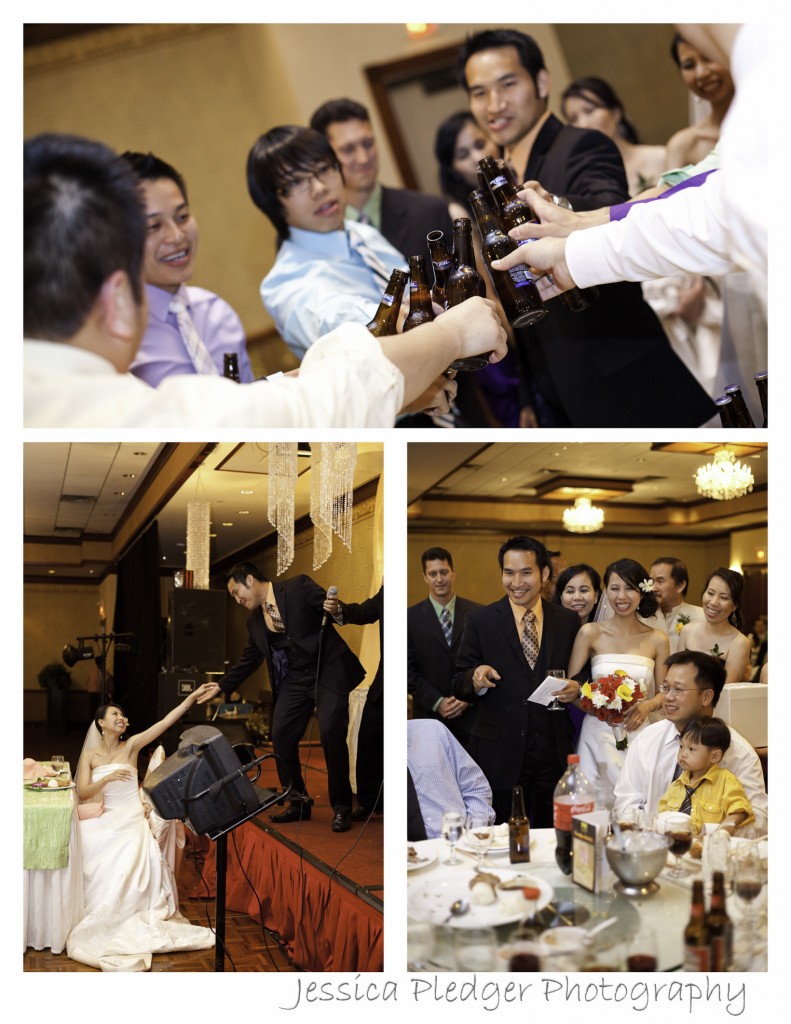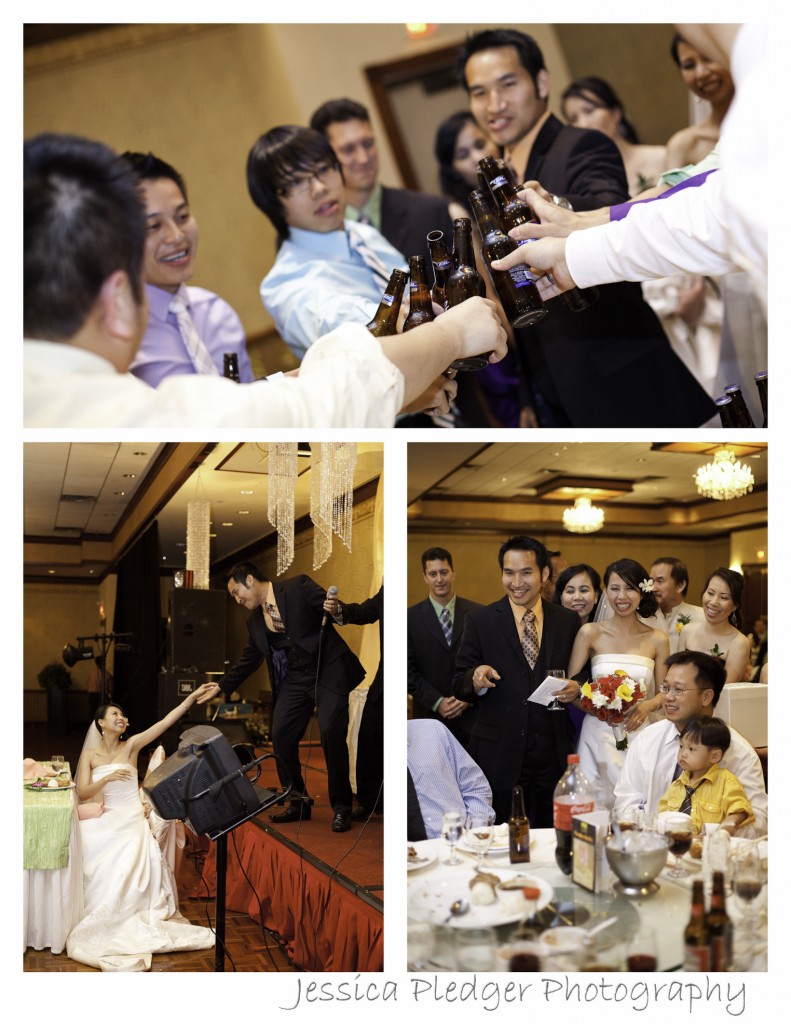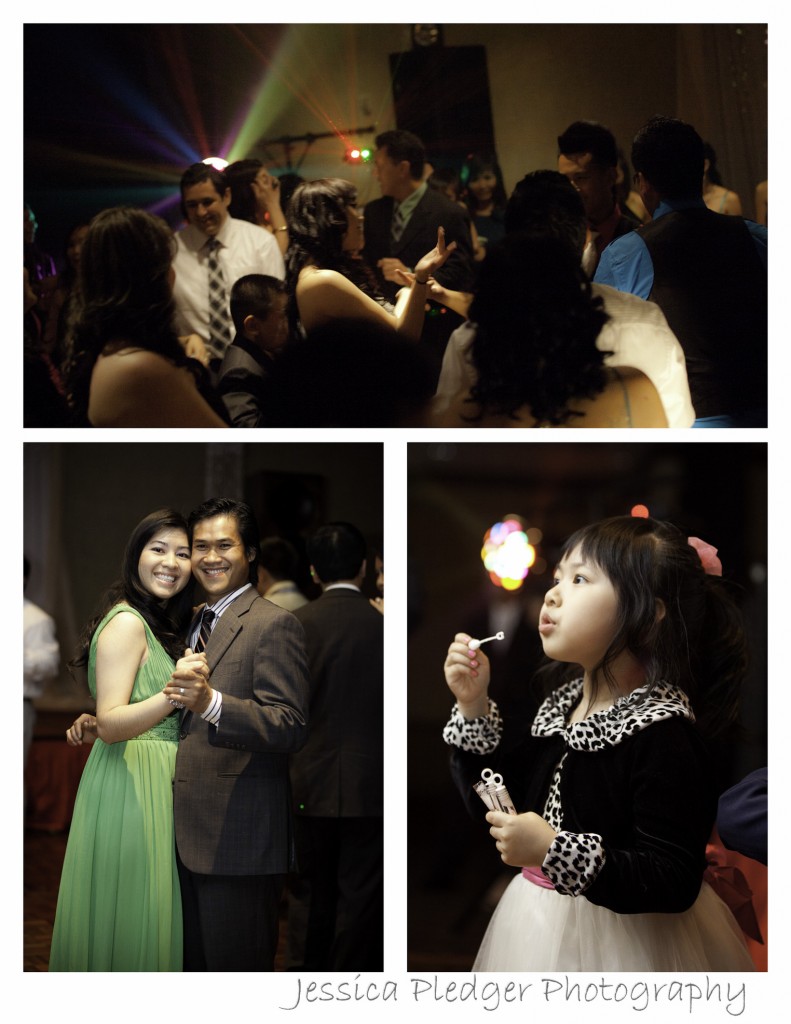 The Kim Son Wedding Reception was such a blast.  The night was filled with all the traditional Reception activities such as a bouquet toss, cake cutting, etc, but it also included karaoke, toasts, and fun games.  The groom even serenaded the bride.  Later in the night, the bride changed into a beautiful yellow dress, and the party ended with dancing.  It really was a perfect day for two perfect people.  Tam and Tri (as well as their family) were so overwhelmingly kind.  It was so easy for everyone at the Wedding to tell how happy Tam and Tri are together.
Jessica Pledger Photography
Houston Wedding Photographer
jessica@jessicapledger.com