Ways to Memorialize a Loved One at your Wedding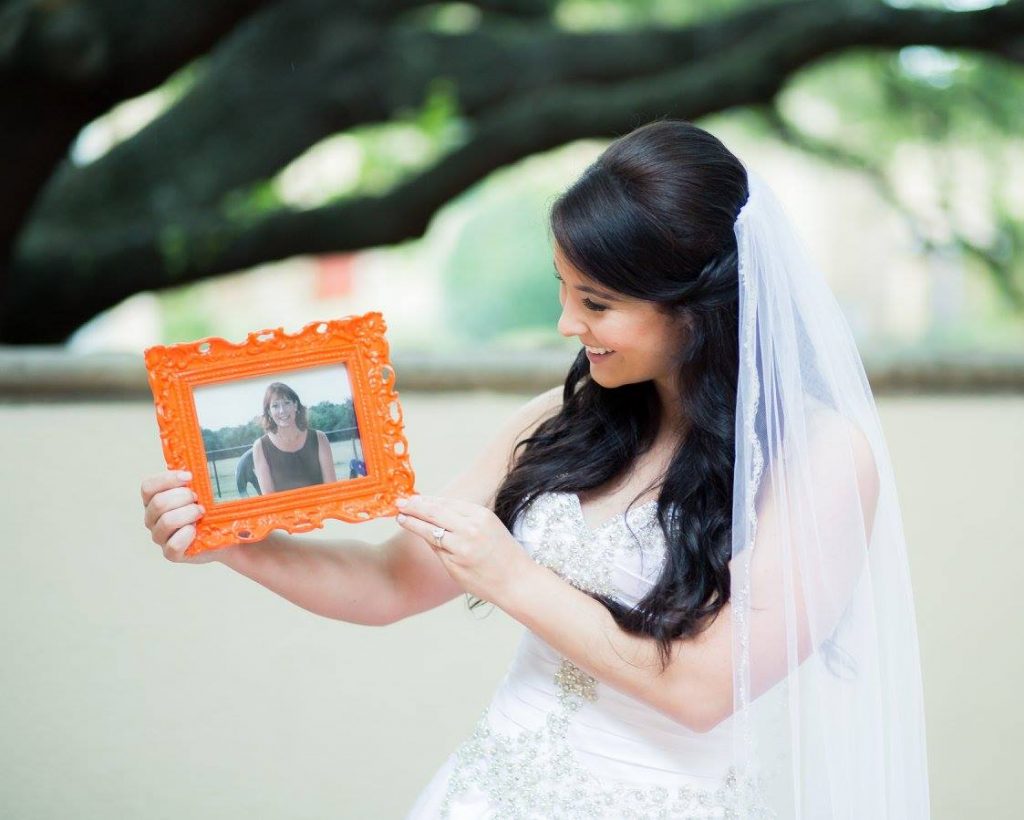 This is a topic that is hard to talk about, because I don't want to mess it up.  I have had this topic on my mind for a long time, but I always felt too nervous to post about something so close to people's hearts.  I have been to many weddings where someone very close to the Bride and Groom was not in attendance.  Many weddings are missing parents of the Bride and Groom and often important Grandparents are deceased as well.  This is something that's on many people's minds at such an important life moment, like a wedding. I realized this even more when I photographed my cousin's wedding 6 months ago.  My cousin had a memorial display featuring my grandmother's photo and some kind words, and even though she passed away 15 years ago I felt like I got hit in the gut when I saw it. I was happy so happy to see it too.
I have seen many beautiful ways Brides and Grooms have honored their lost loved ones on wedding day, and I wanted to share some ideas with you in case you have been looking for the perfect way to do it.

Details on A Memorial Table
A Memorial table is common, but there are ways you can personalize the memorial table even more.
Add items from the loved ones life in front of photo, such as their hat, fishing tackle, their wedding veil, anything the helps represent them.
Add a Large Memorial candle on this table
Add Fresh flowers to this table, and these can be somewhat different than the rest of the wedding, and that is okay.

An empty chair at the Wedding Ceremony
Add a framed photo of the loved one to the chair
Add a single rose to the seat
This is most commonly seen for a parent who has passed away.

Something walking you down the aisle
A Photograph pinned to your bouquet
A heart sewn into the wedding dress with fabric from loved one

Take a photo with a Photo
Take a photo with a photo of the loved one in your wedding dress to honor them

Have a detail the person would like incorporated into Wedding day details
The possibilities for this are endless, but here are a few ideas.
Examples: a special drink, play their favorite song, the color of the wedding, a perfume you wear, an appetizer or dessert, a butterfly release. This can be acknowledged with signage or you can just know.

An Acknowledgement in a Toast
Often times the loved one is on everyone's mind and a quick acknowledgement during a toast helps people know they are not forgotten, but these are often emotional too.

Let your photographer know
I know these things are private and hard to talk about, but sending a quick e-mail is so helpful so your photographer doesn't call for that family member during the family photos after ceremony.

Most of all… Have the best wedding ever!
The best way to honor someone who has passed is to live life to the fullest and not sweat the small stuff at your wedding.