Hermann Park Shoot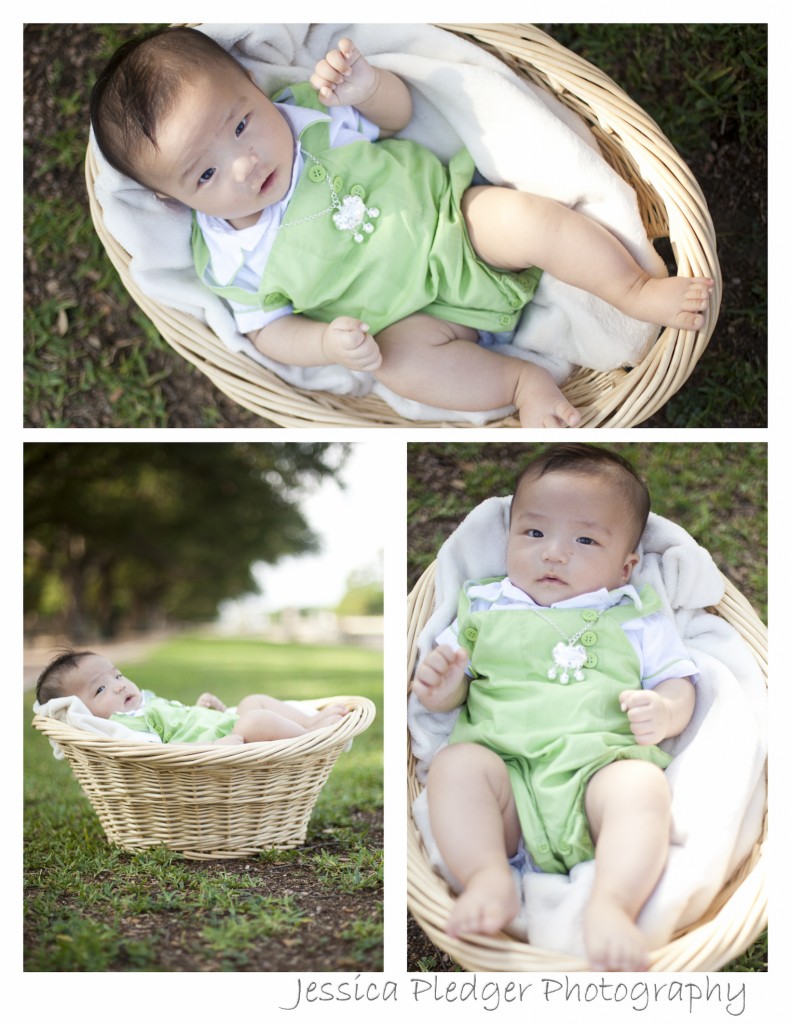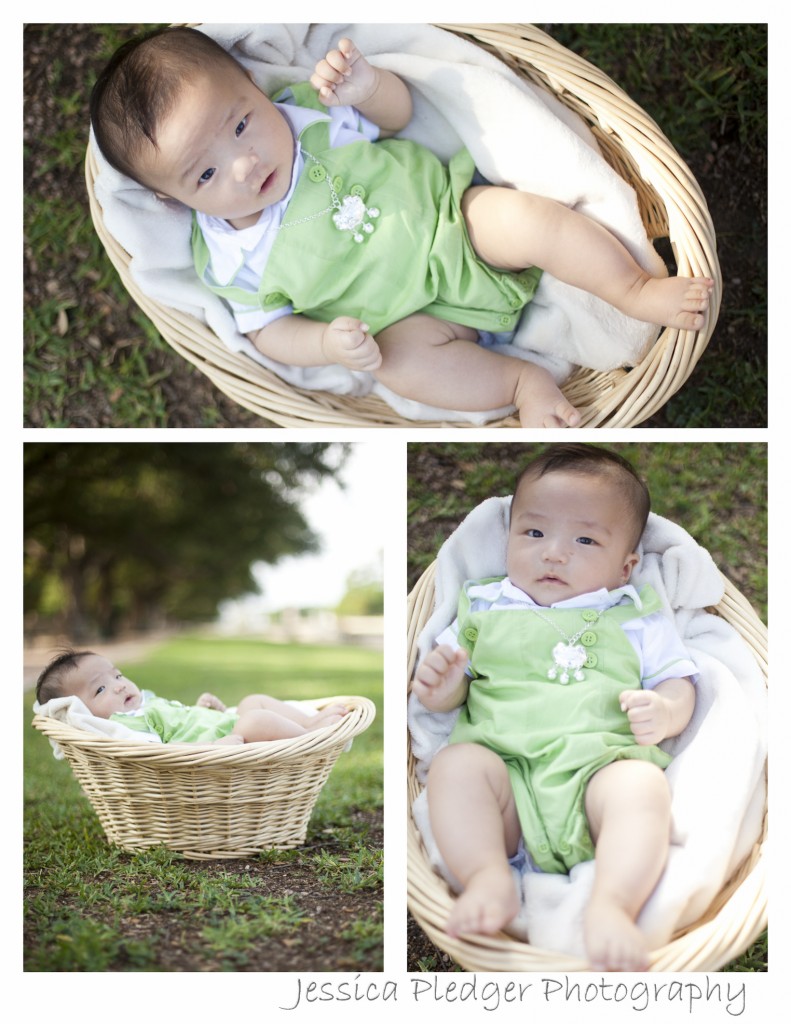 Zack explained to me that it was a family and cultural tradition to take photos of your child at close to 100 days old, and that's what we did at Hermann Park.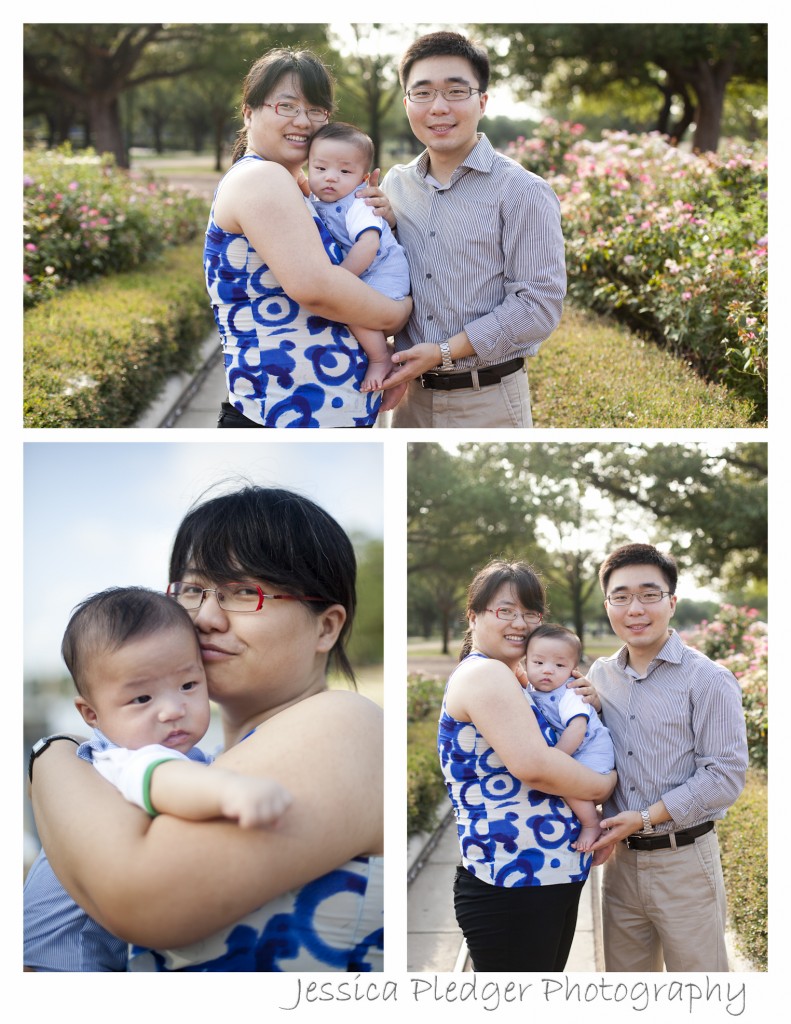 I just love this family photo surrounded by the nice pink flowers.  We just had to watch out for the Hermann Park train.
This photo shoot reminded me of the phrase "It takes a village to raise a child."  Ashton's Aunt and Grandmother also attended the photo shoot to help out, and it was very clear that even at this young age Ashton already has many people that care about him.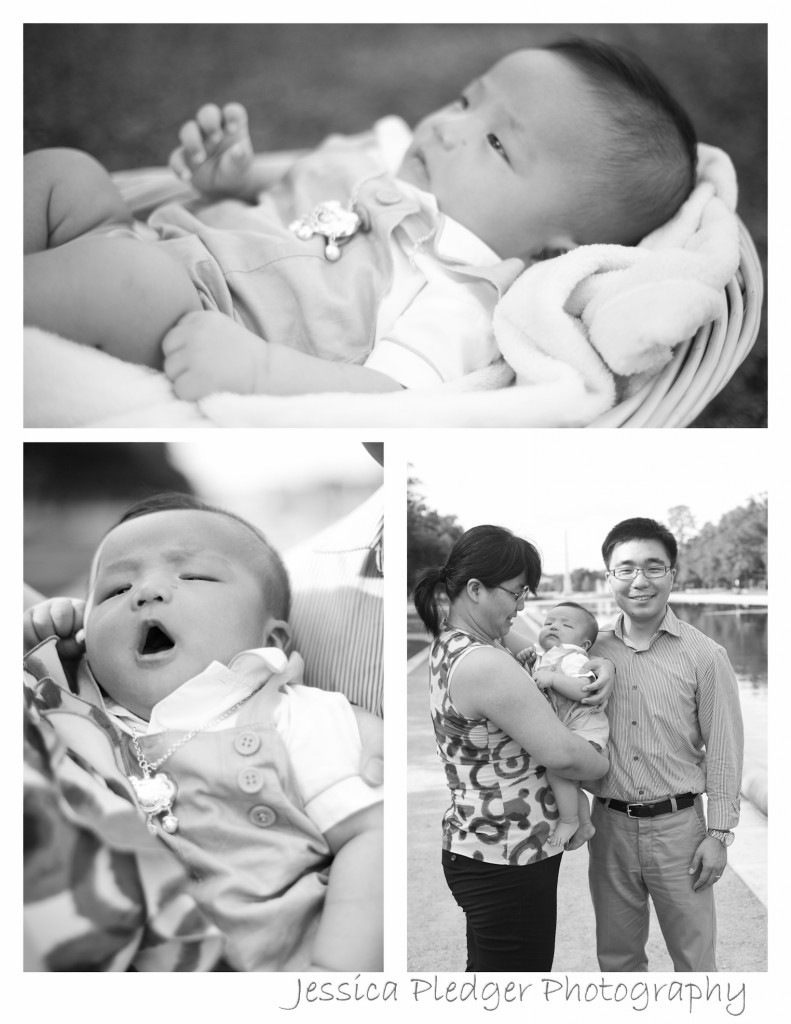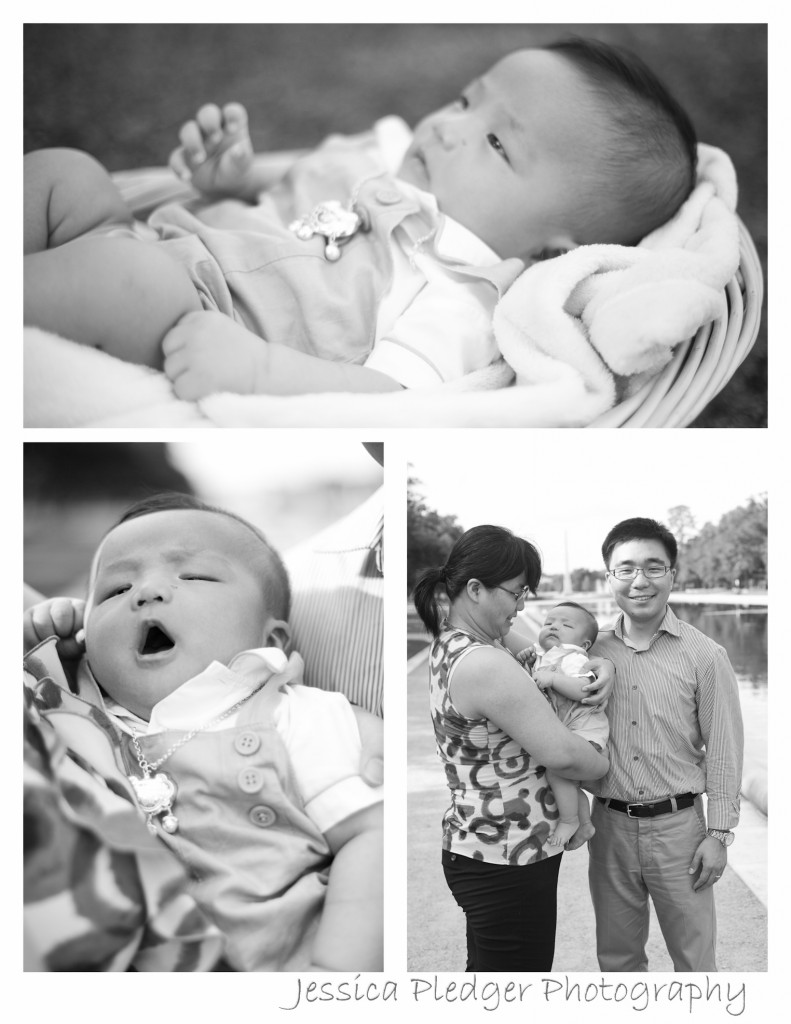 So cute!