Girls trip to Charleston, SC! | Jessica Pledger Photography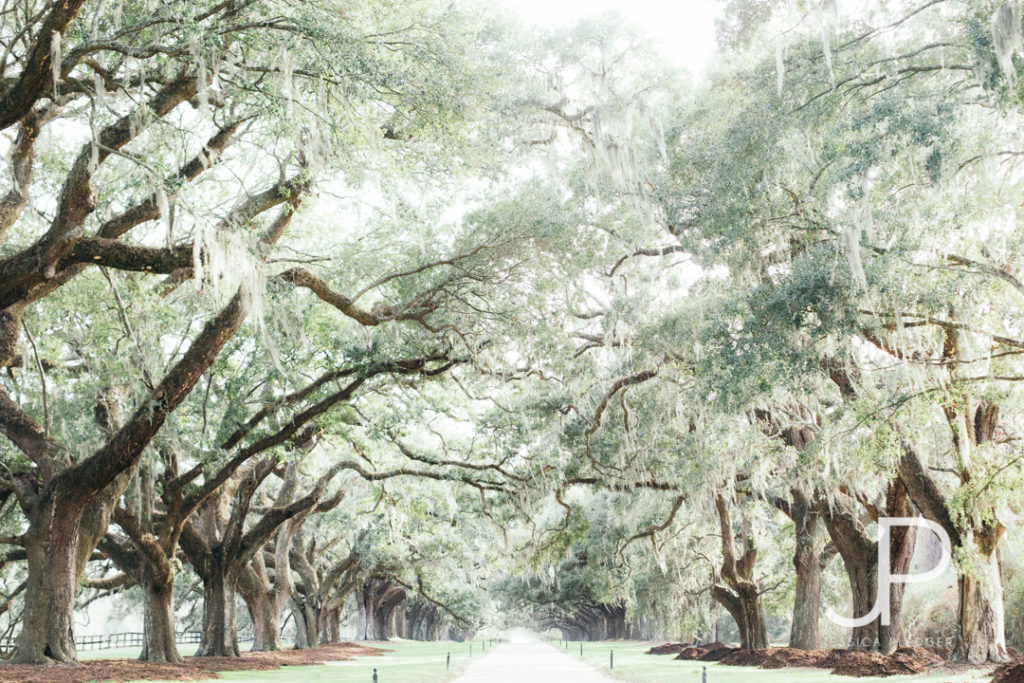 I recently had the best girls weekend getaway to Charleston, South Carolina!
I have been out of college for about 7 years now, and I have known my college roommates for over 10 years, and when you live with someone for years you become really close! Â Even though we live in different cities in the US, we always like to visit each other. Â We have traveled all over together – Boston, DC, Texas, New Orleans, NYC, France, Japan. Â So, we were trying to pick a place to visit together that wasn't in our home states to mix it up a bit. Â We decided on Charleston, South Carolina. Â This location sounded relaxing, historical, and warmer than where my roommates are living now (AKA there is no snow on the ground).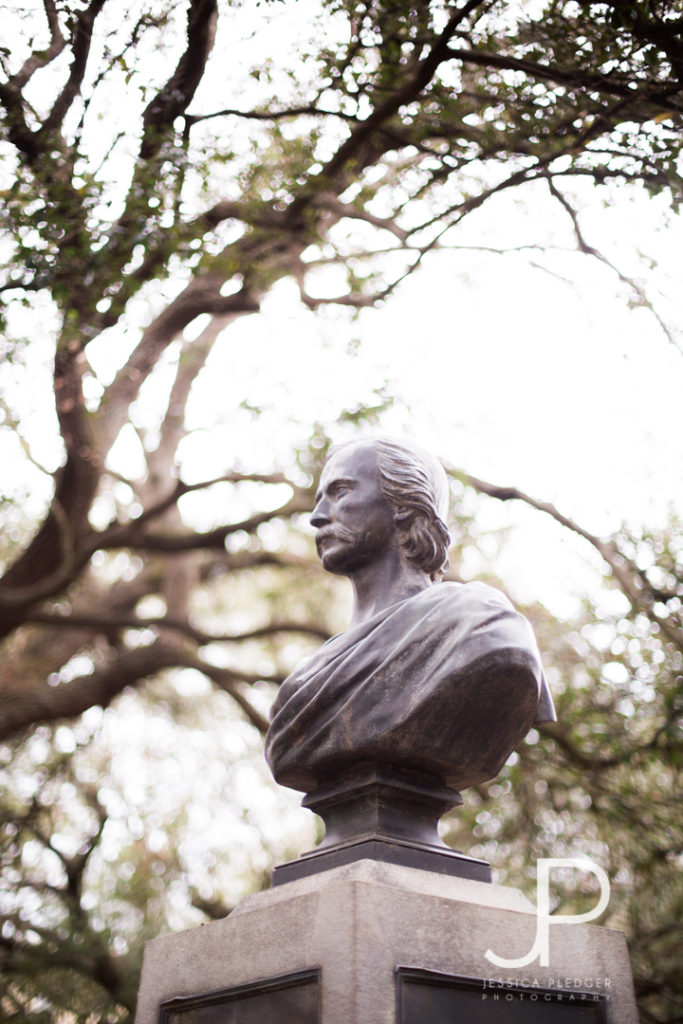 I didn't have much in terms of expectations for Charleston.  If I am being completely honest, I kind of just wanted to see some pretty trees, so Charleston totally exceeded my expectations.  We had such a blast.  I thought I would write  a little description of the trip to help anyone else deciding on what to do there.  We were there for President's Day Holiday (Friday night- Tuesday morning).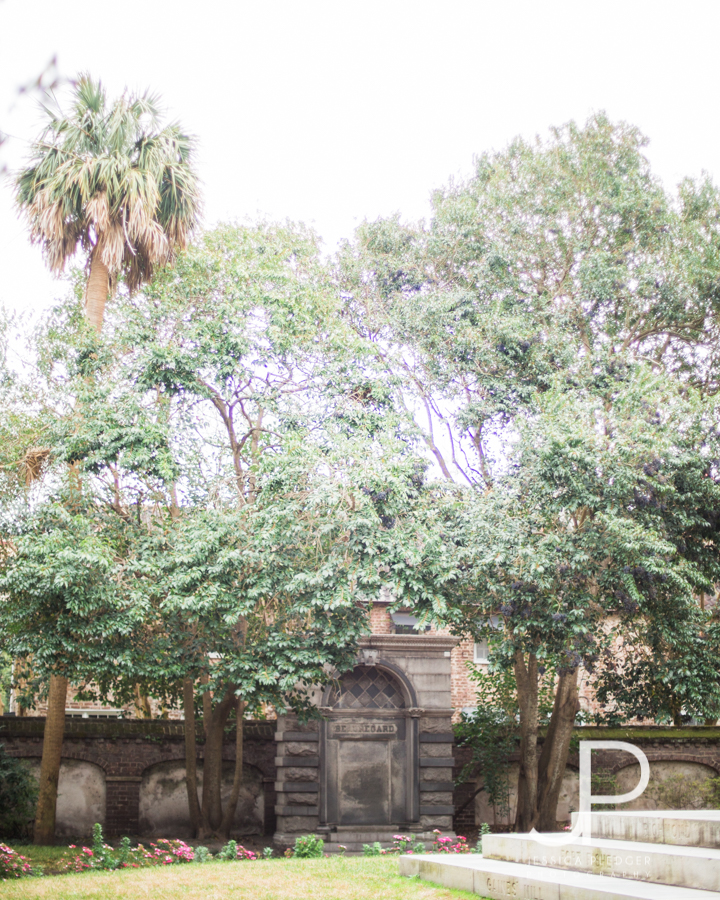 I flew in Friday night, had a nice Southern dinner (some Fried Green tomatoes and banana pudding) at Justine's restaurant, and then we just walked along King Street.  We stayed at Hyatt Place Historic District of Charleston.  This hotel is a great location, it is right at the tip of where all the activity starts on King Street.  I think being right on the outside of King Street helped the cost of the hotel be a little cheaper for us too.  There were a TON of restaurant options to choose from, and just a combination of everything you can think of.  They have restaurants that have been around for years and new hip restaurants where they put a modern twist on Southern American cuisine.   This first night we just walked around King, and just chatted about life updates for the evening.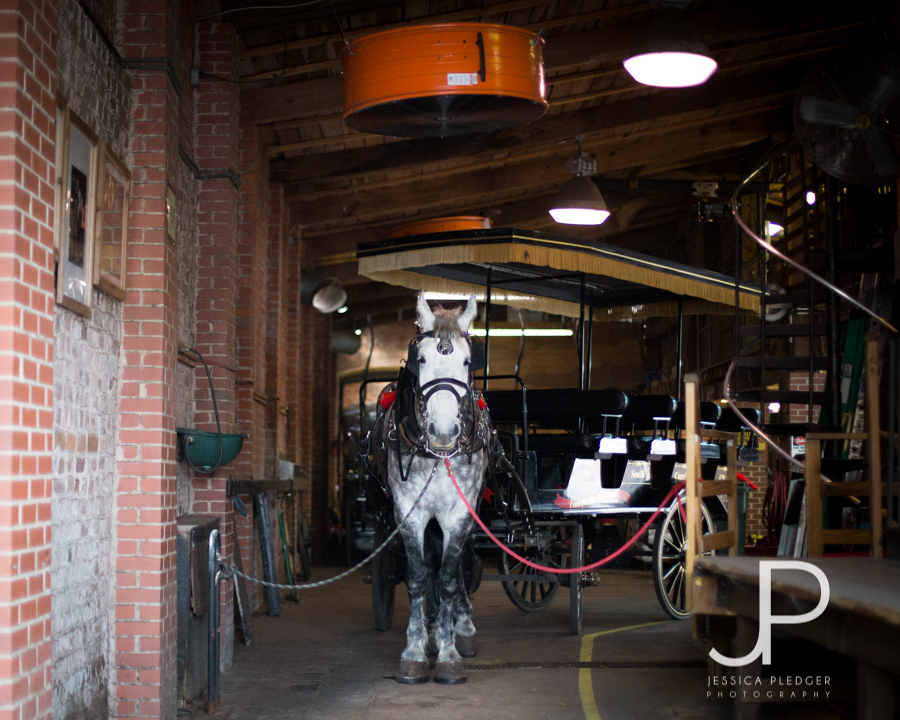 Day 1 – King Street, Horse drawn Carriage
We were recommended to do a carriage ride, and my roommate was so excited about this idea. Â I thought that carriage rides were supposed to be a romantic thing and it might be a little strange with friends, but I loved it in Charleston. Â The carriage rides are more about group tours and have really knowledgeable tour guides about the history of Charleston (they even have to pass an intense test before becoming a tour guide). Â We used Old South Carriage Company (and found a few coupons in travel books), and they were awesome. Â I was so pleased. Â We went past lots of historical homes and Churches all through Charleston. Â We also learned how the horses are rotated frequently to run around in lots of acreage outside of town, and they are saved at auction from a much worse fate.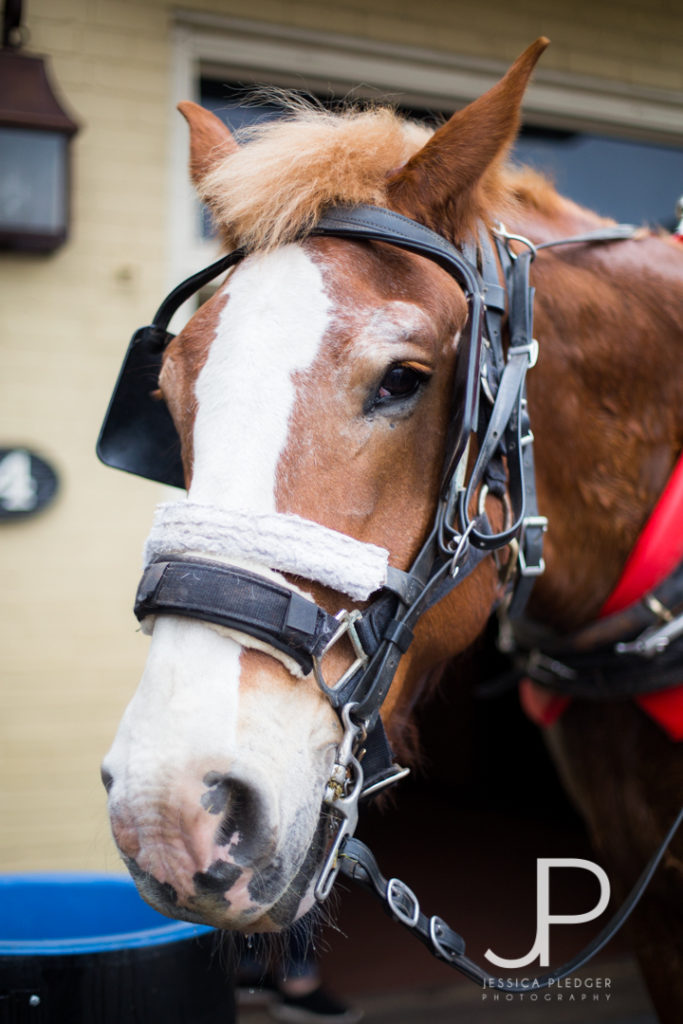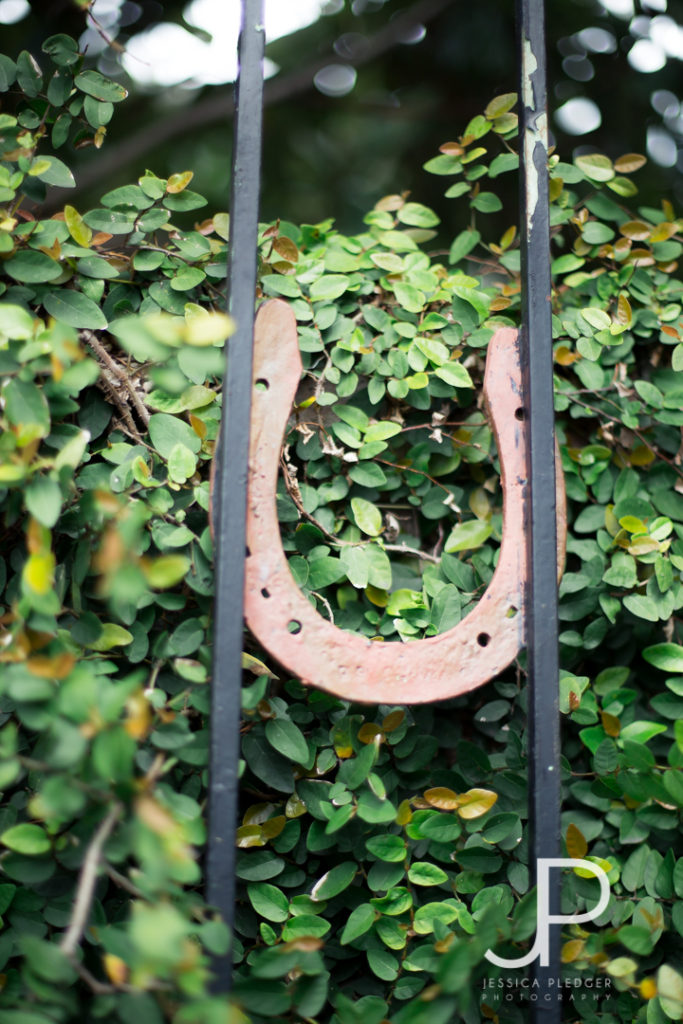 The tours are also really close to the Charleston City Market which has lots of local artisans and crafts to shop for and a yummy candy shop. Â After the tour, we ate some bbq ribs at Sticky Fingers BBQ. Â Then, we were back at it, we walked around town towards the Old Slave Mart Museum, which was used as an actual slave auction location. Â Slavery is a huge part of our country's history and seeing actual locations in person was very impactful.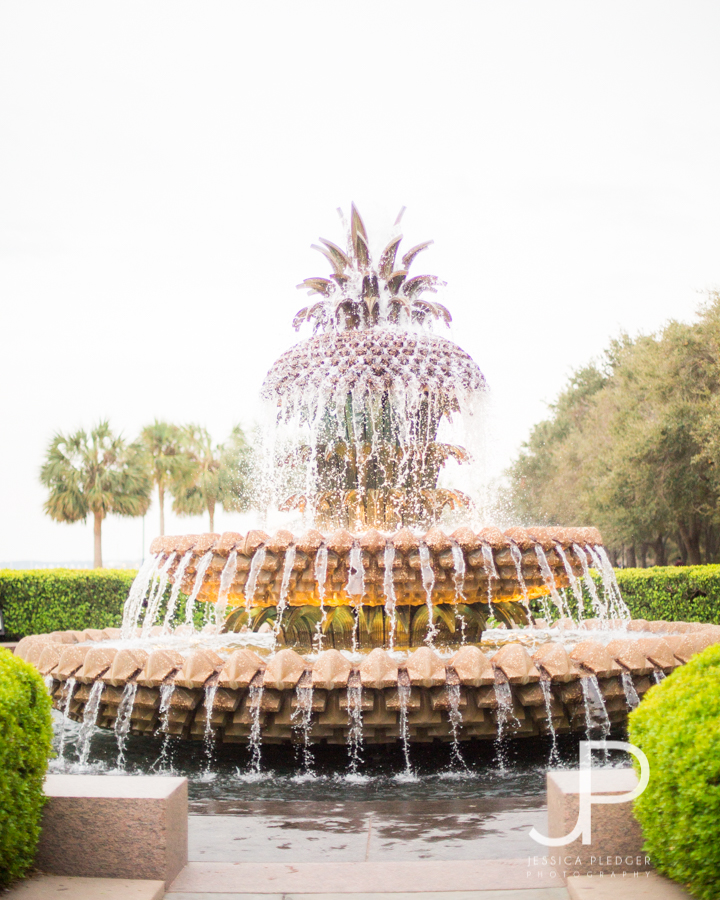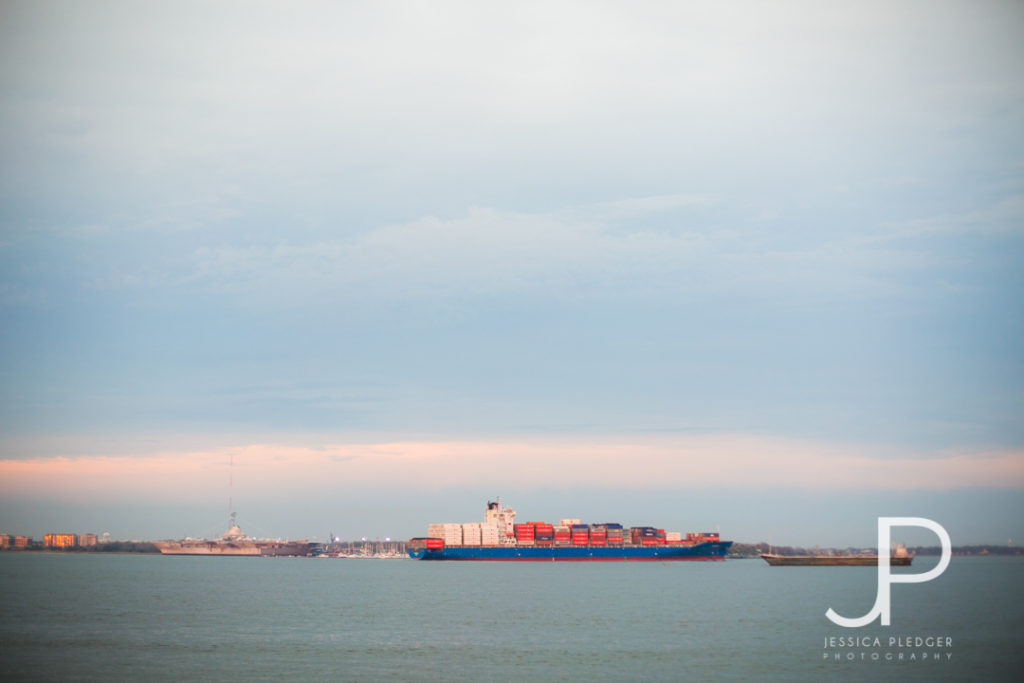 We were feeling pretty tired at this point, so we walked to a Belgium Gelato shop in front of Waterfront park, and sat out by the water and ate Gelato. Â This is a great park to visit. Â This is the location of the Charleston city fountain, and we also saw dolphins off the docks. Â After resting here a while, we saw a radiant sunset, and then we went to the Vendue Art hotel's rooftop bar. Â This was nice, because of the beautiful views and fun location, but also the place was not so packed that you could not find a seat. Â  We stayed here for a while then headed back to our hotel for the night.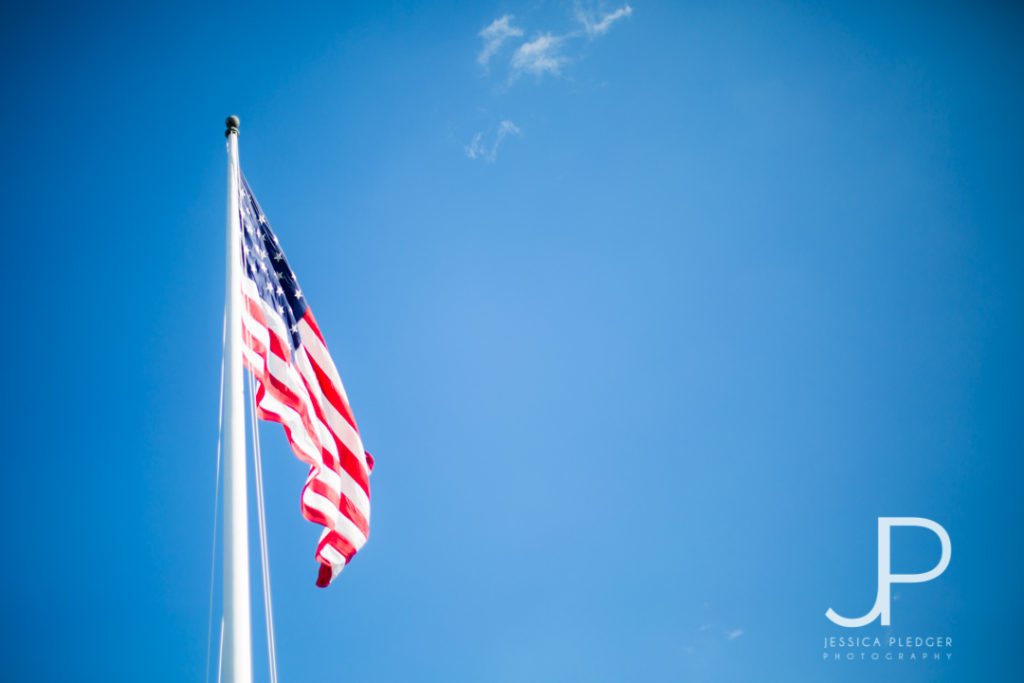 Day 2- Fort Sumter and The Battery (and Rainbow Row)
On our second day, we headed out to visit Fort Sumter. Â This is the location where the first shots were fired in the Civil War. Â There is only one tour company that ferries tourists out to the island the Fort is located on, Fort Sumter Tours. Â We bought our ticket for 2PM on this day, and then we took an Uber down the peninsula end to walk around. Â We saw historical homes, some more great views of the channel, and a gorgeous Battery park. Â  From there we walked to a small cafe, called Queen Street Grocery. Â This was one of my favorite places we ate at. Â From there, we walked back to our tour. Â We did a lot of walking, but the weather was great and you see a lot of the city just by walking through it. Â If you get tired, there are uber options everywhere. Â We ferried over to Fort Sumter and walked around there. Â Since we were on the last tour of the day, the Park Ranger had the visitors help take down the giant flag they had flying over the Fort, and the veterans helped to fold the flag properly. Â That was actually pretty moving and I really enjoyed it.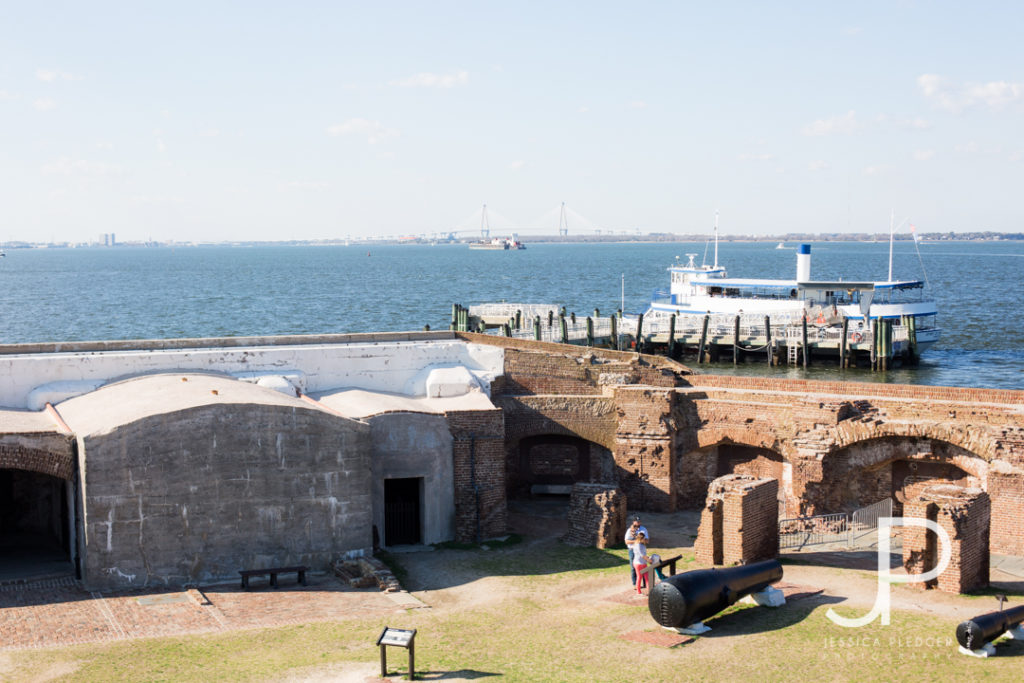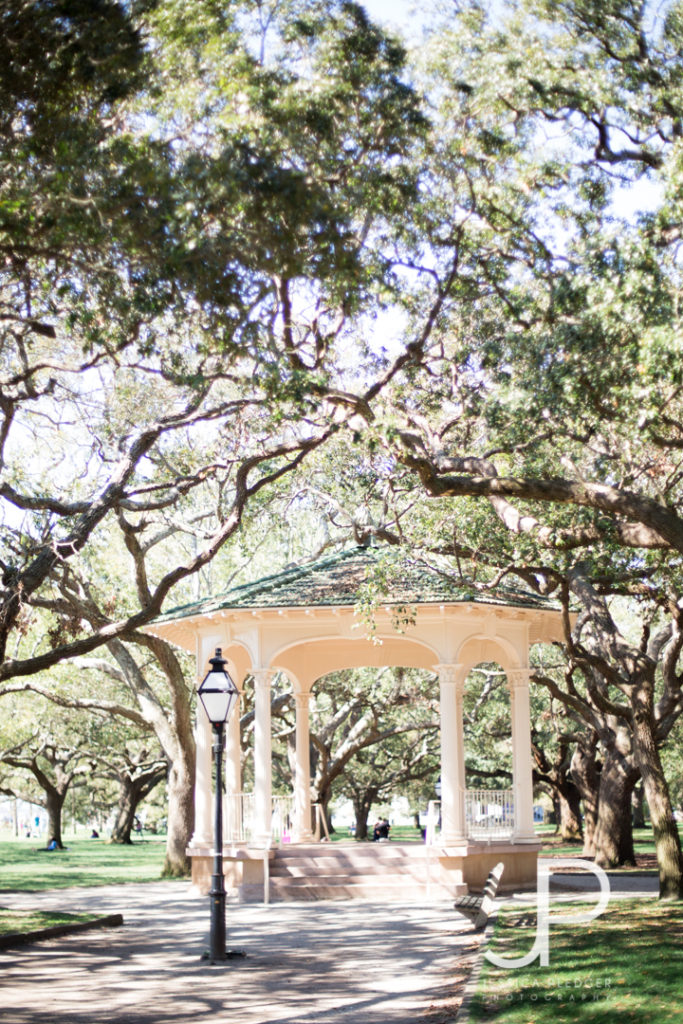 After our tour of Fort Sumter, we went back and rested for a while before dinner. Â We ended up eating at a quaint upscale eatery, called Chez Nous. Â We got lucky that they had a seat for us without reservations, but this was probably my favorite place we ate at. Â The menu has limited options, but everything is great and all the food is grown locally. Â I have never eaten at a place quite like Chez Nous- highly recommend.
Day 3 Boone Hall Plantation
On Day 3. we took an Uber out to Boone Hall Plantation, and this was what I was most looking forward to. They have a beautiful line of Oak trees with moss hanging down from them. Â I have never seen anything like it.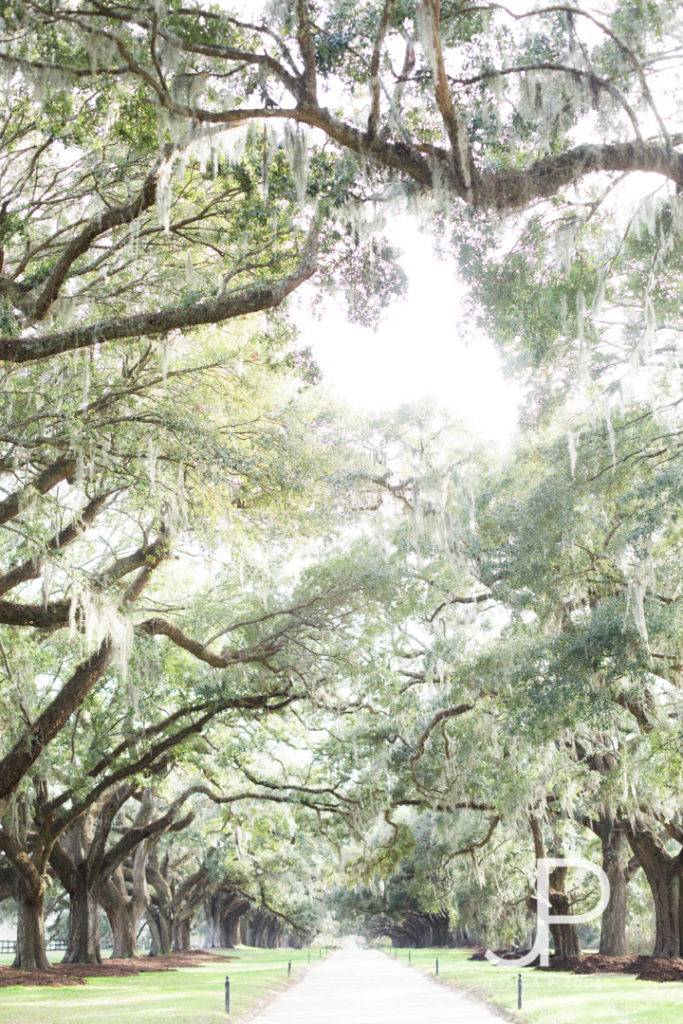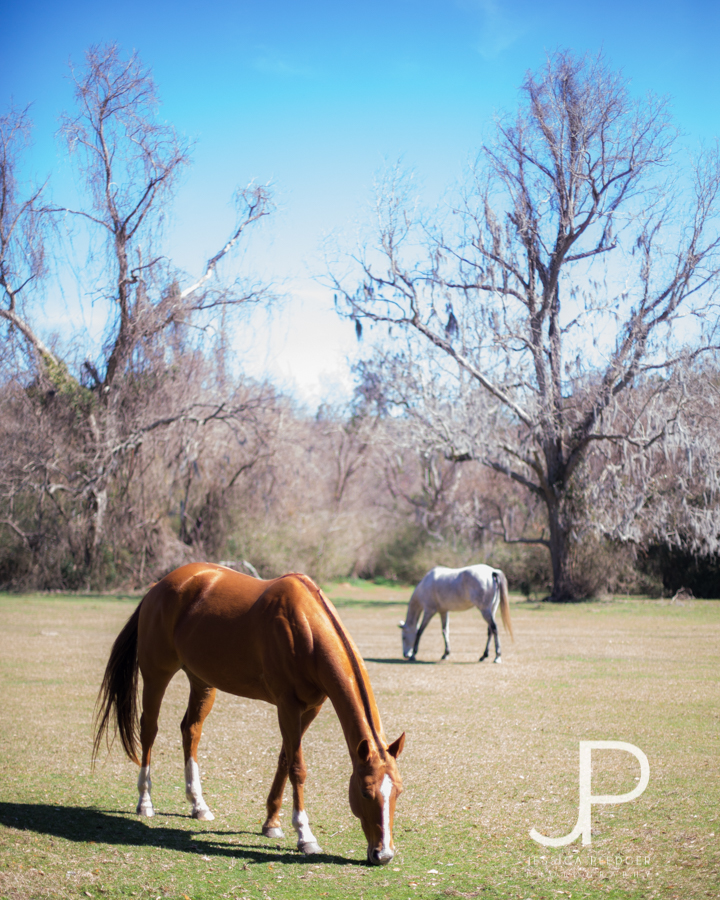 The Plantation has many tour/informative activities offered. Â They have several slave houses that are replicas of what existed on the site many years ago, and they really did a great job showing many of the different aspects of slavery and race in America. Â I think we found this more moving and informative than the slave mart too. Â They also do tours of the plantation home and we saw a great cultural talk about Gullah culture, aspects of West African culture that still exist today, especially in this region.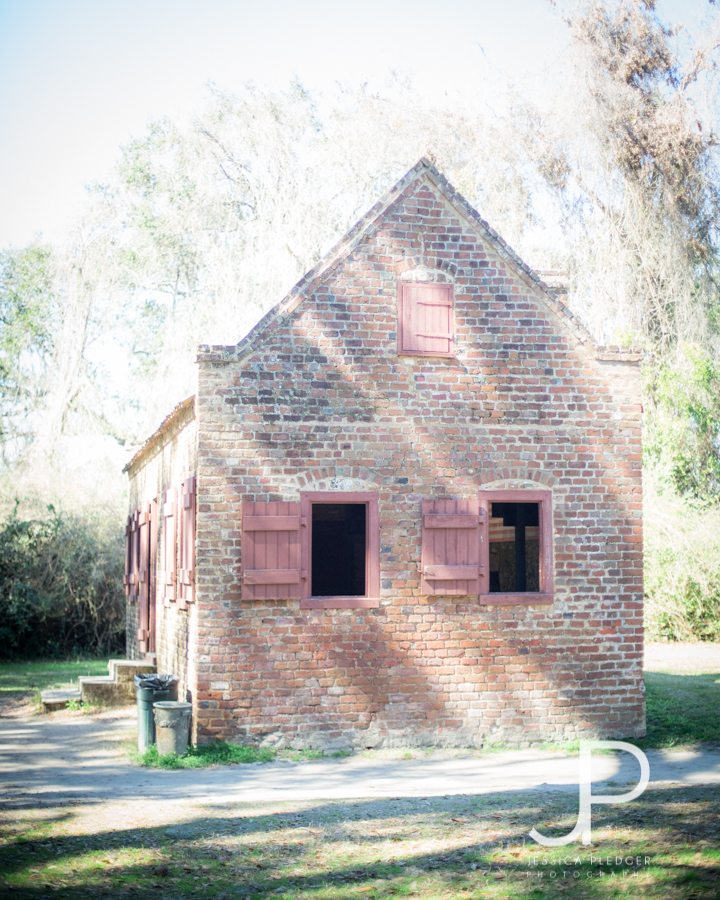 This house and property has been featured in several Hollywood films like Gone With the Wind and The Notebook.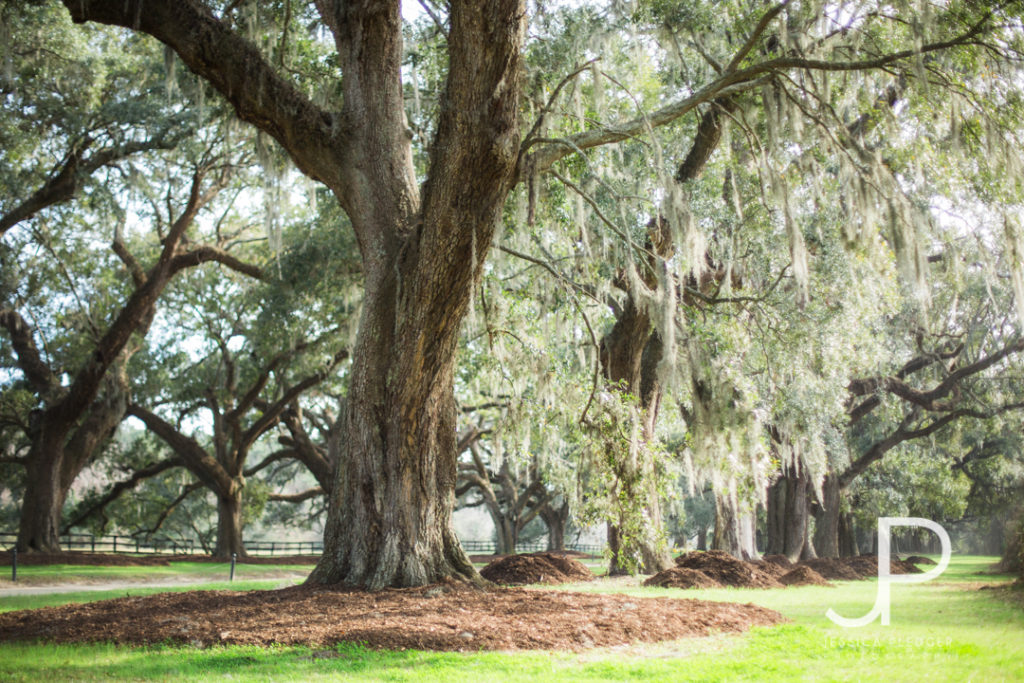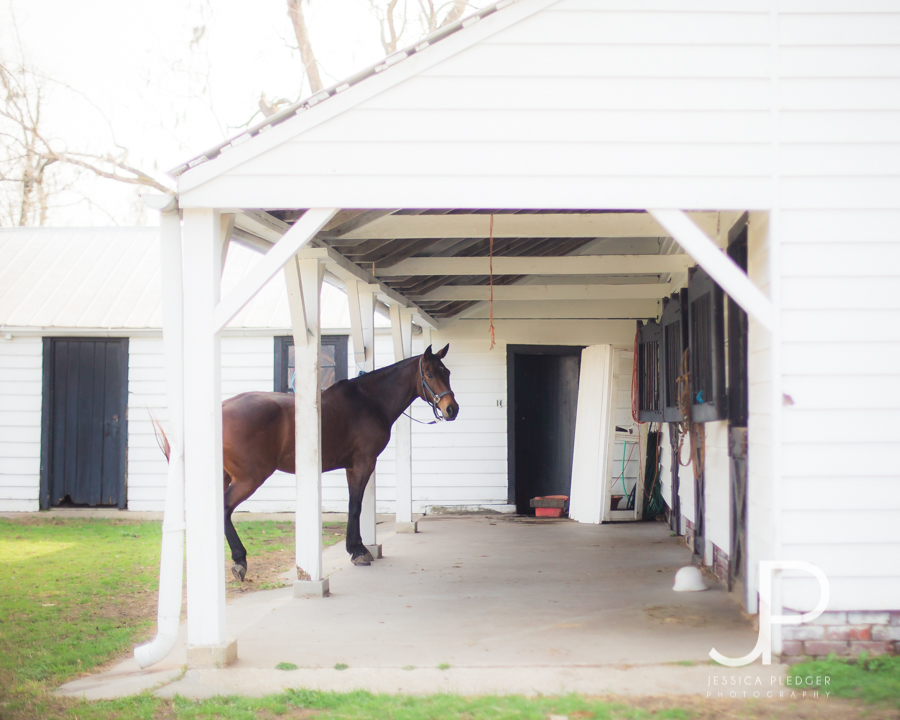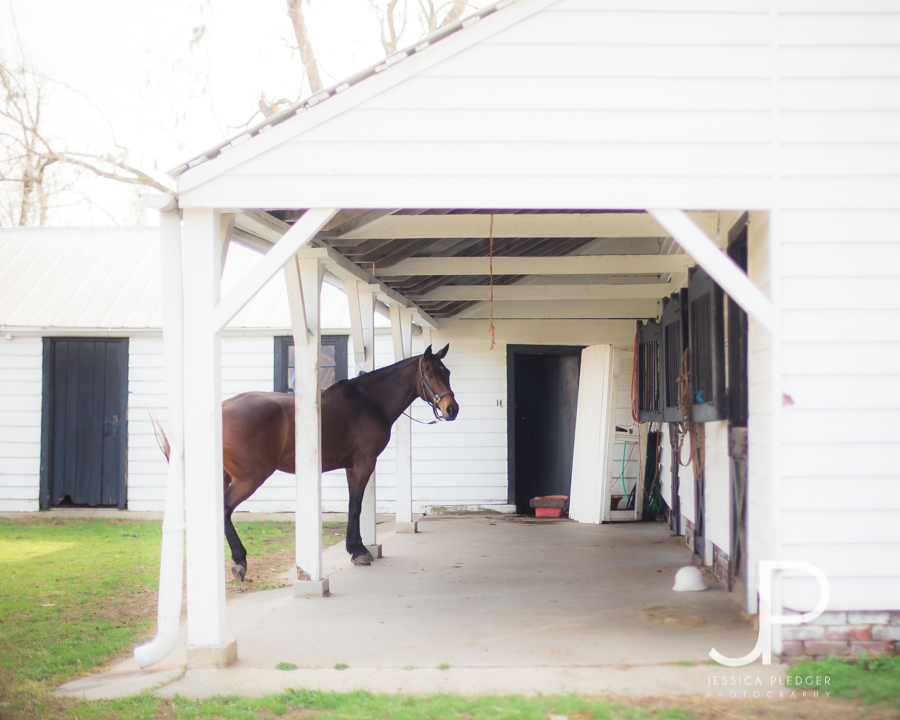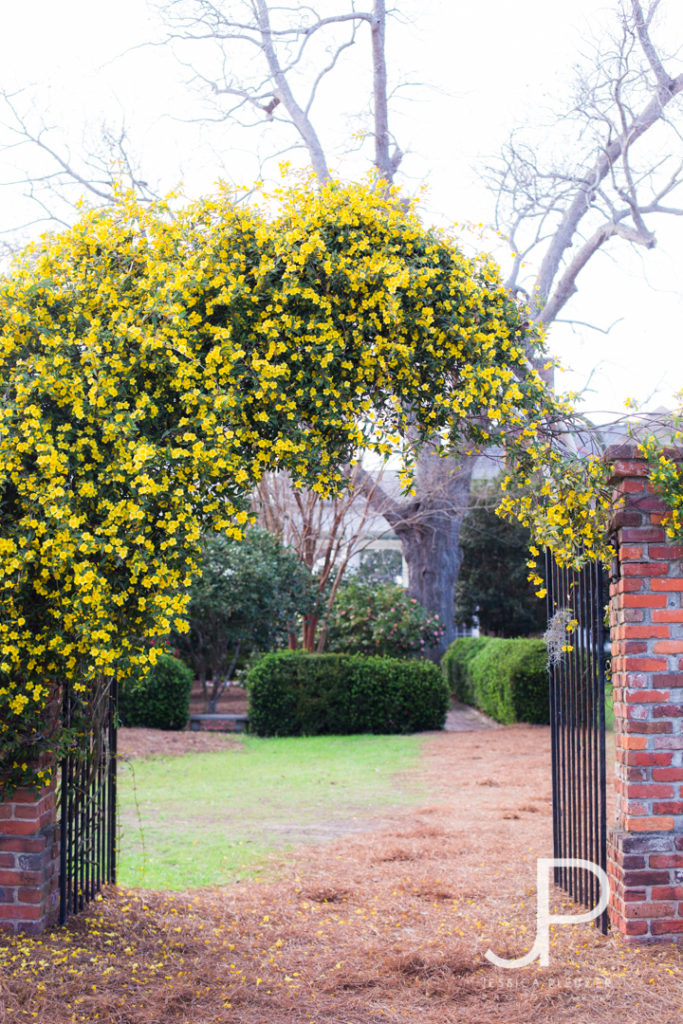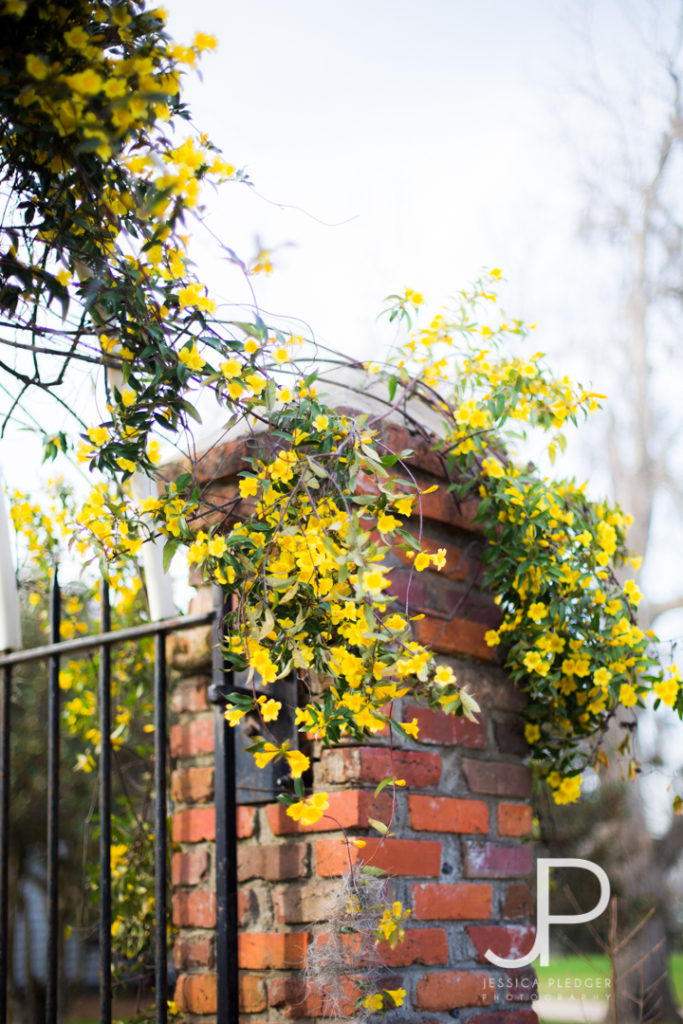 I hope this post helps transport you to another place and encourages you to visit yourself.  My expectations were definitely exceeded.  It is a fun, hip city full of history from the Civil and Revolutionary Wars.   It sounds a little cheesy, but the people were so, so nice.  A highlight of the trip was really meeting locals and other tourists.  So, in the words of Oliver Wendell Holmes,"A mind that is stretched by a new experience can never go back to its old dimensions."
Jessica Pledger Photography
Houston Wedding Photographer
Jessica@jessicapledger.com
713-775-8051