Fun Engagement Locations
In early June,  I showed my friend (from Washington D.C.) around Houston.  While we were visiting, I thought I'd show how some of the big places around Houston can make great engagement locations, if you are looking for a fun unique theme.  These are just 2 ideas, and there are many many more. 🙂
Minute Maid Park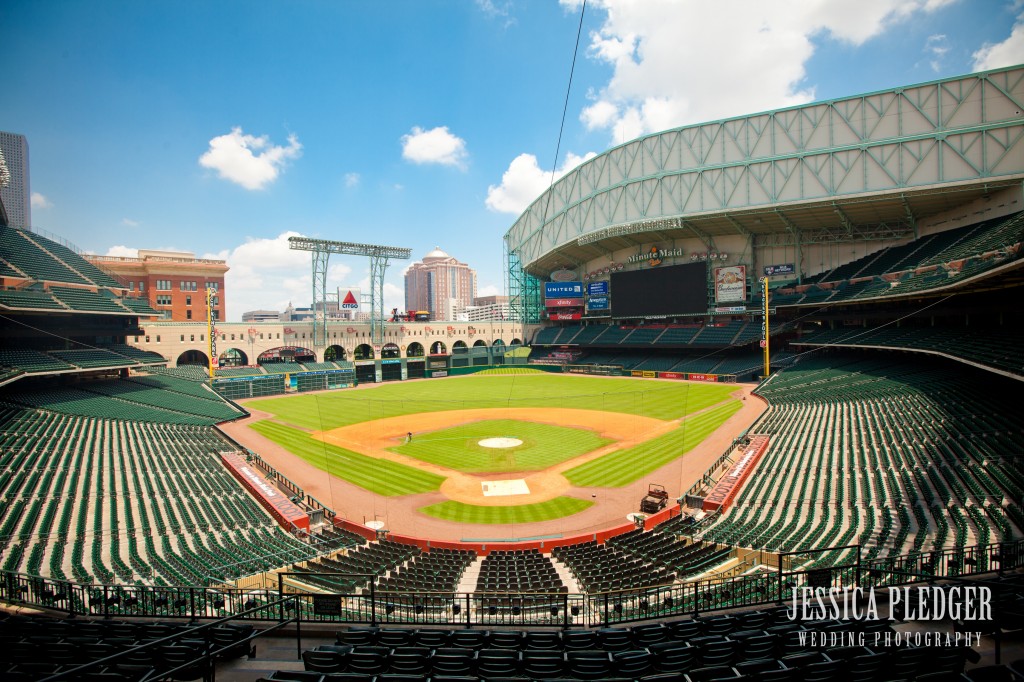 Maybe it's where you and your fiance had your first date, or your favorite sports team, your favorite date spot, or maybe one of you played sports when you left.  Minute Maid park rents out the park for engagement photos, and you get all this for just you and your love.
I love the pictures with the couples in the middle of all thew rows of empty seats.
You can walk on the field, go in the dug-out, etc.  This weekend, I will be taking some photos around A&M, including on some sports fields. Great engagement photos can happen at a variety of locations.
GALVESTON
Galveston in itself has about 10 different places to take pictures, but as many Houstonians know, it now has a new attraction, the Pleasure Pier.  I am obsessed with Carnivals.  I love the color, and carnival would be a great place for an engagement shoot.  You could even combine it with Strand Street or the Beach.  You could make it have a Retro theme or go to La King's Confectionery and share an Old Fashioned Root beer Float 2 Straws.  I love these things.  I have a Bridal shoot in Galveston and then a Wedding later in the year at the Tremont Hotel, and I am beyond excited about all the new things we get to do there!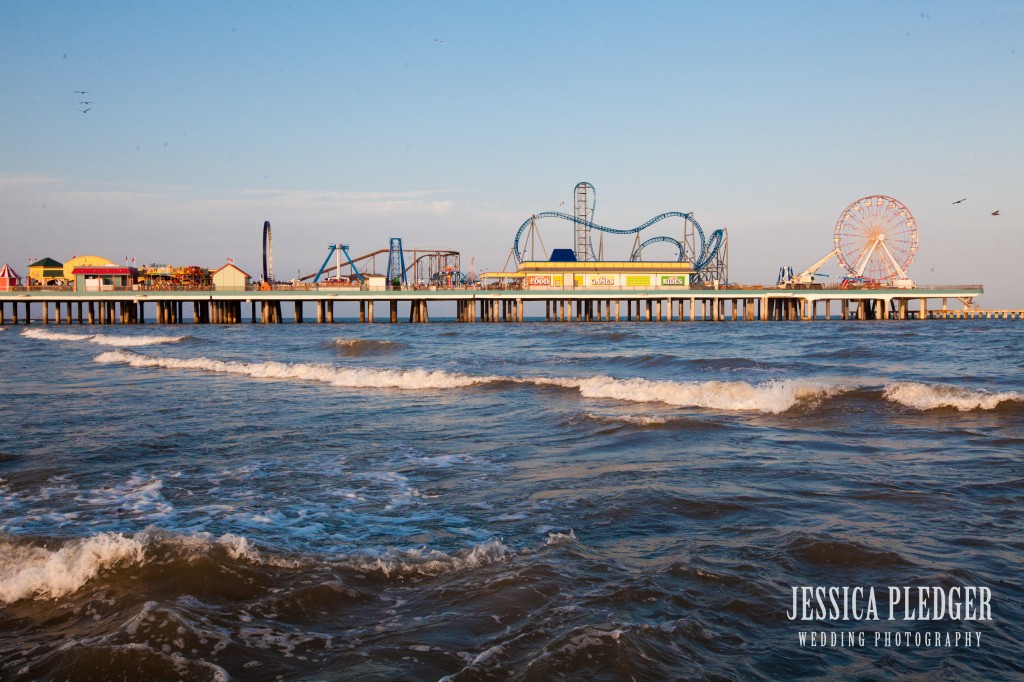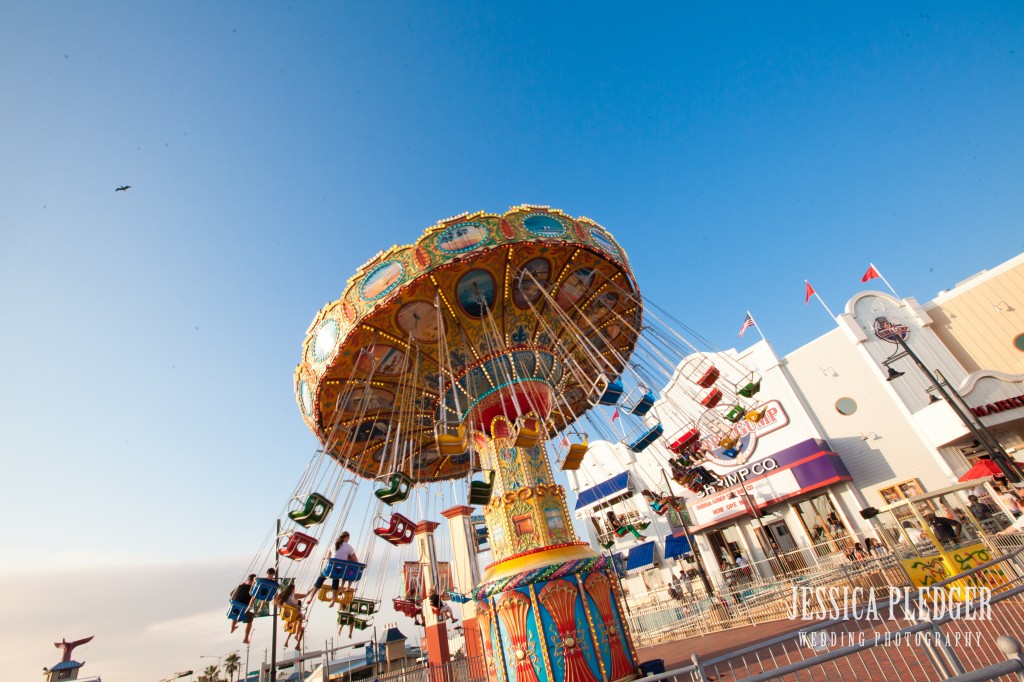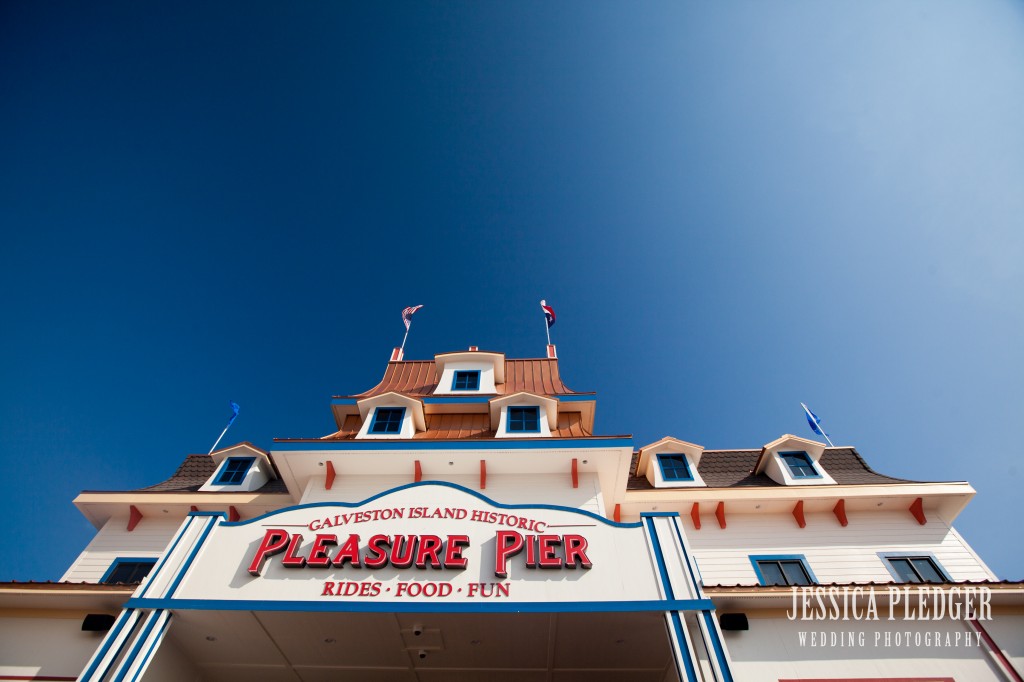 My style is very much about wanting to combine romance and fun, because that is what the best couples do!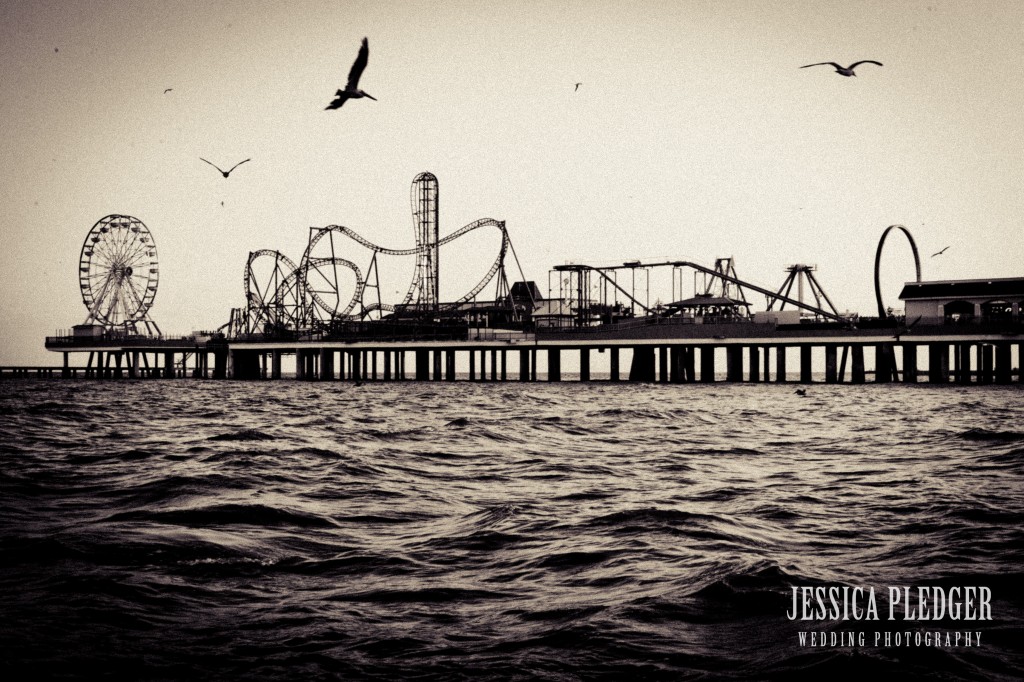 Add some effects for kicks. The Pier is based on the one that existed in the 1940s and was one of the biggest in the country.  🙂 I don't have to have color ALLL the time.
I wrote this post to share stuff that makes me excited and to help all the couples out the looking for an engagement shoot location, open up to a new location and make their shoot fun and personal to them.