Featured on 7 Centerpieces!
Featured on a Major Texas Wedding Blog!
The 7 Centerpieces wedding blogs is one of my favorites. They feature a great variety of Texas Weddings. They loved Taylor & Ben's Wedding as much as I did! You can read the article here!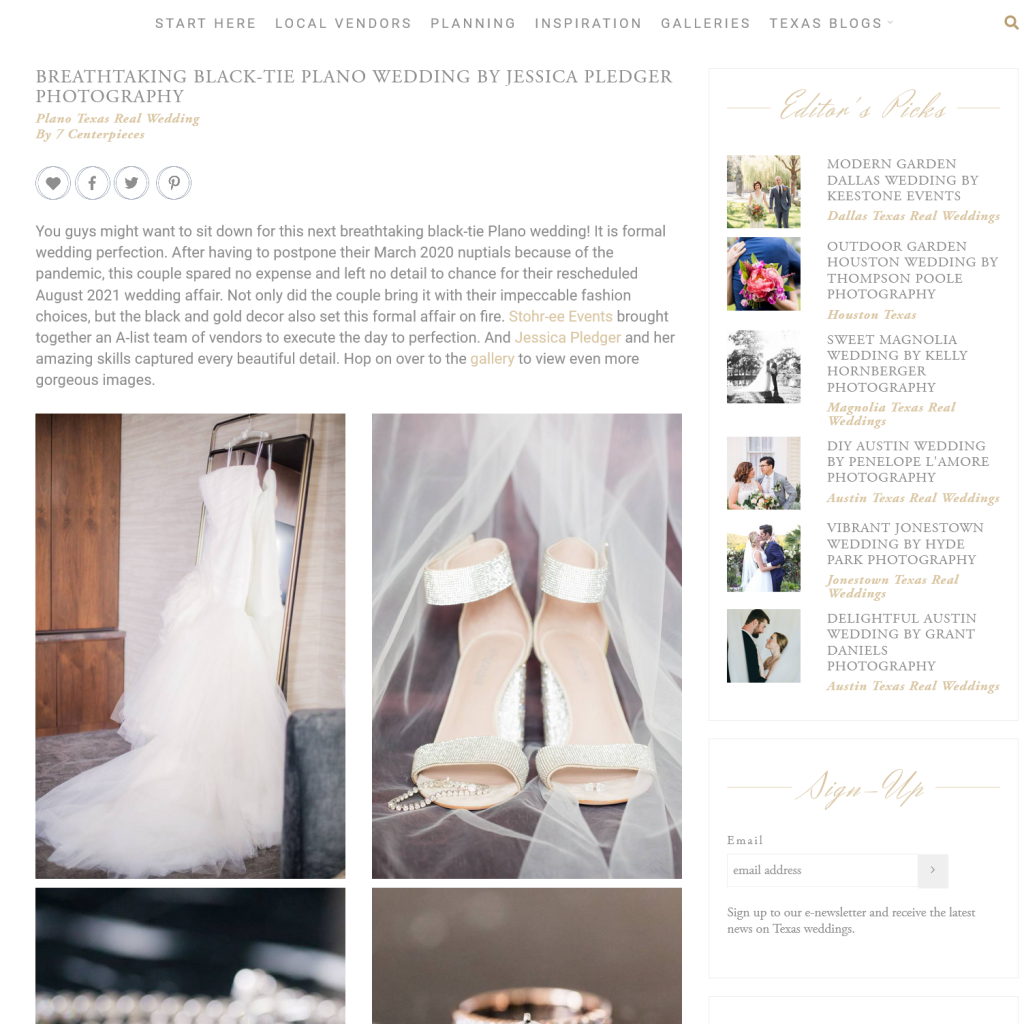 This wedding was originally scheduled for March 2020, and Ben and Taylor had to reschedule two times. Ultimately, their wedding in August 2021 was an absolute dream wedding! Check out all their gorgeous in the 7 Centerpieces feature!