Destination Belize Engagement Session
Some of my husband and my really great friends, Bud & Kelly, recently asked me if I could take their engagement photos in Belize.  I absolutely loved the idea!  I don't know who was more excited me or Kelly.  The first day we arrived  in Belize, earlier this December, we just relaxed the first night.  The second day we enjoyed the island, Ambergris Caye, the largest island in Belize.  We explored out resort, Ramon's Village (The Phoenix is another great option), and we toured around on a golf cart to look for photo spots and sight see.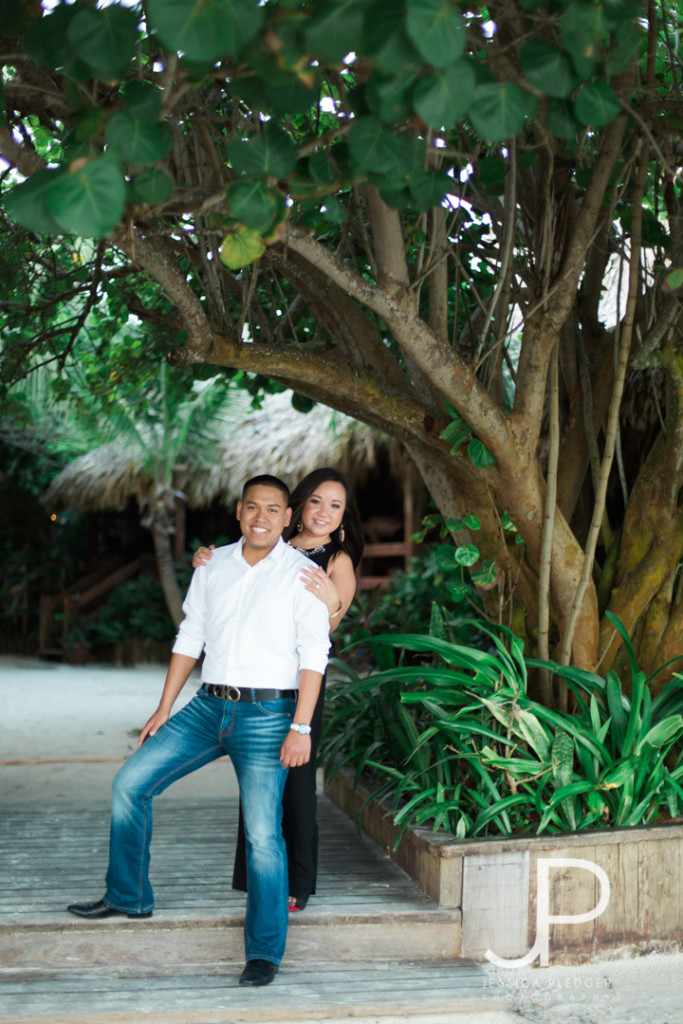 That afternoon of our second day, Bud & Kelly started getting ready for their sunset session. Â We walked along the beach getting photos on Piers, resorts, and on the beach. Â The session was a big success, and I am excited to share some of the images!
This is one of my favorite spots from the session, because I think the sun looks so gorgeous and it reminds me of something off the coast of Italy (but Belize is just a 2 hour flight).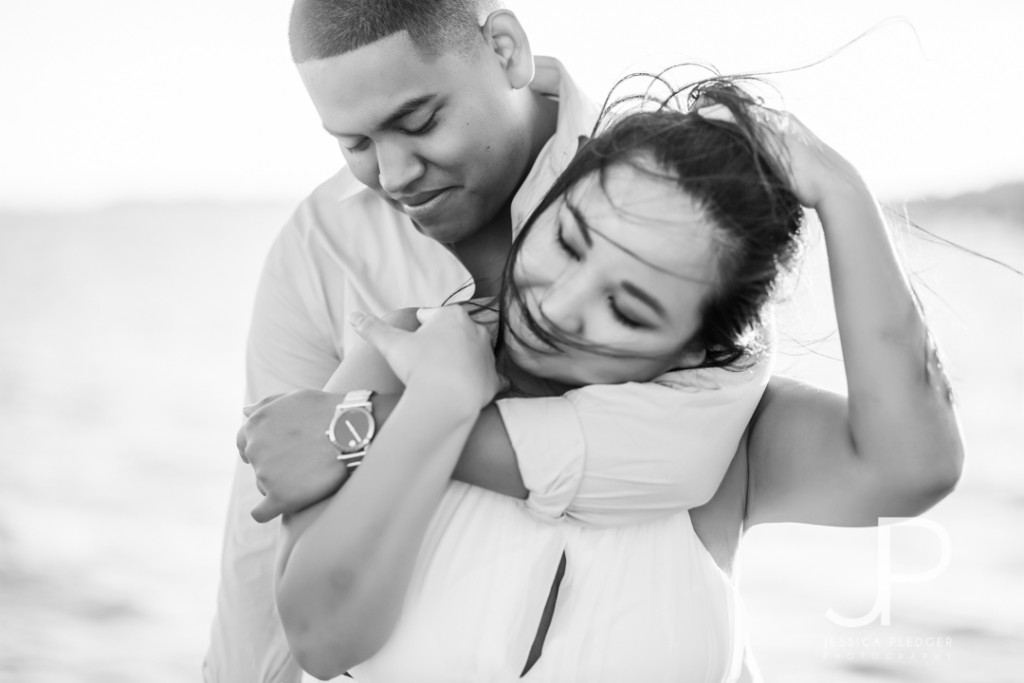 Bud & Kelly love for everything to be natural and romantic and I think the beach, sunset, and a little wine helped with that!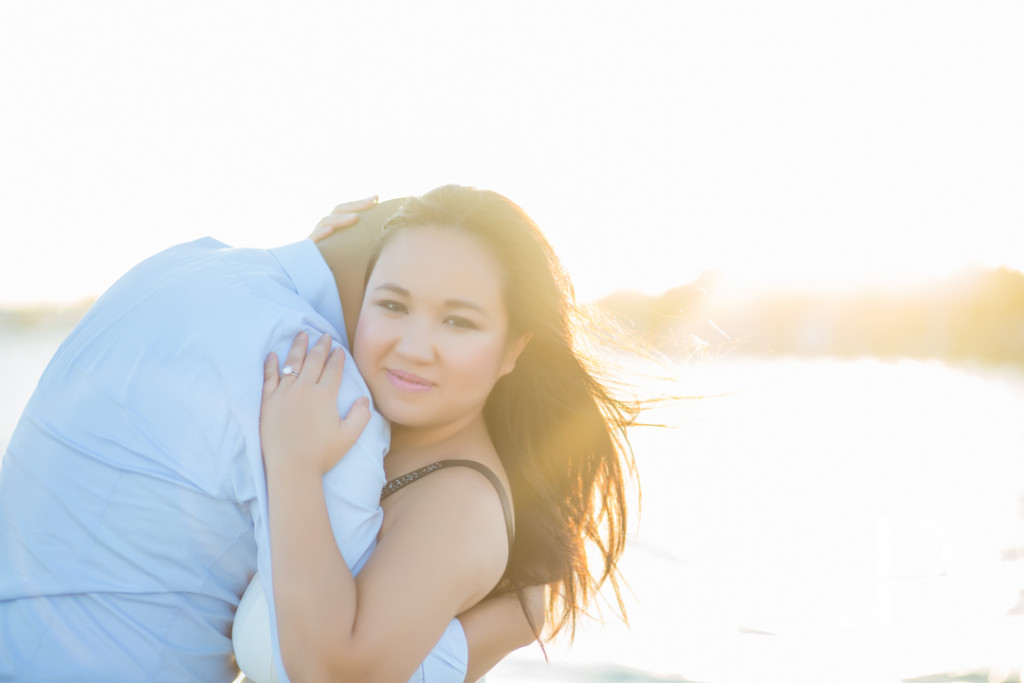 I had to take a few wide shots to capture that pretty blue water!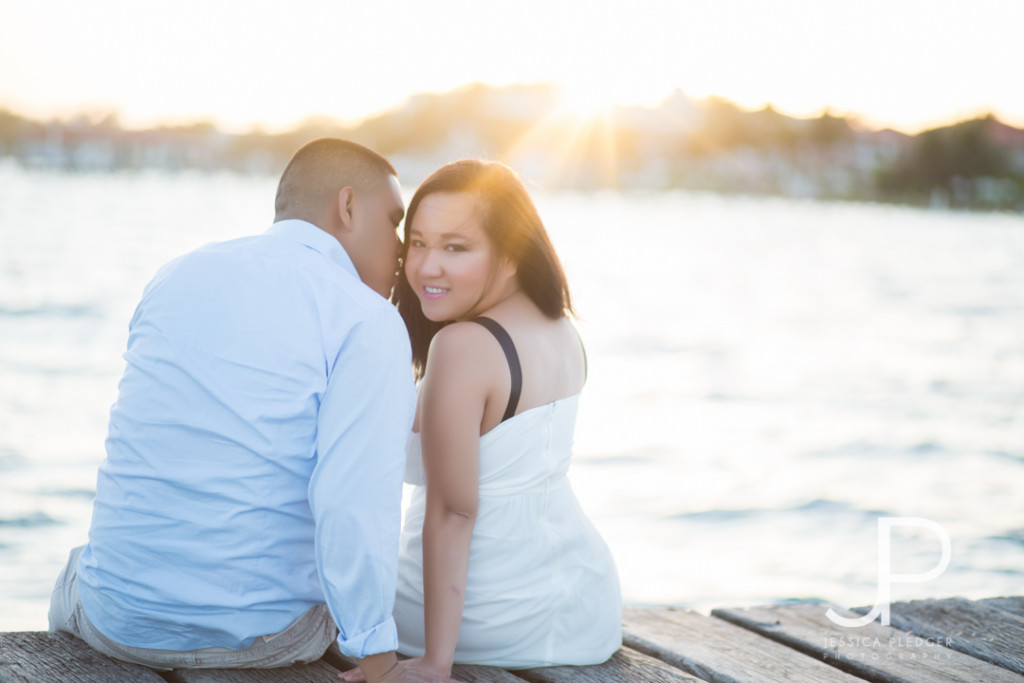 Bud is so sweet. Â He came up with this one all on his own. 😉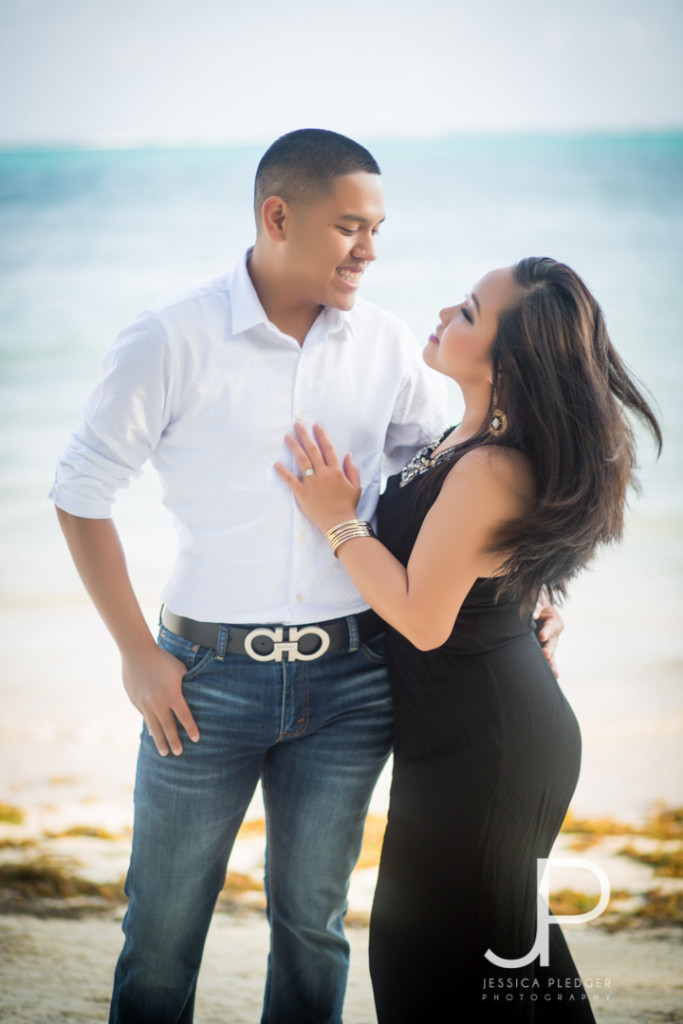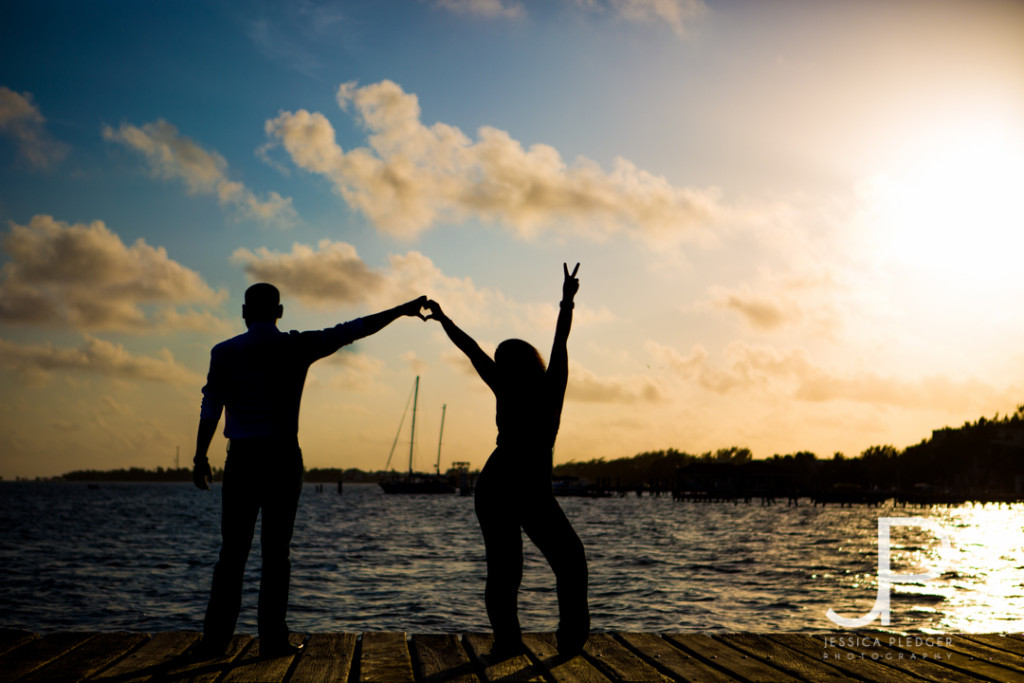 Kelly and Bud are super fun too, and there wedding is going to be a PAARRRR-TAAYYY, so we had to take a fun one too.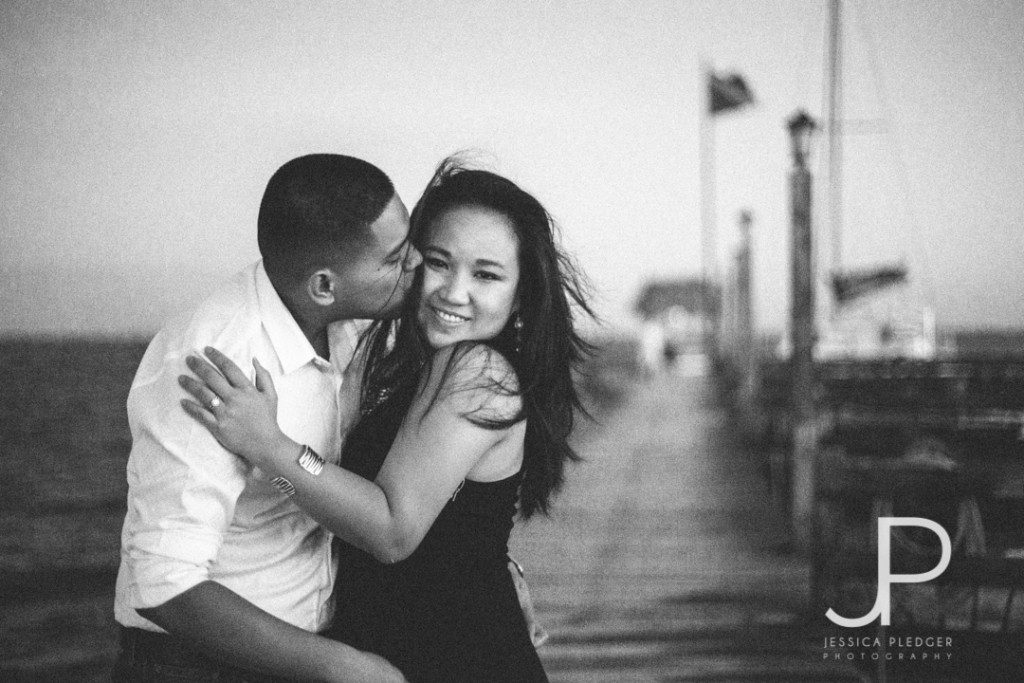 A love this shot when the sun is already down and it has that grainy film look. So classic.
One more year till the Wedding!