Butler's Courtyard Wedding
A fun time was had by all at Butler's Courtyard for John and Kaitlyn's Wedding.  It was the perfect day, perfect couple, and the perfect venue.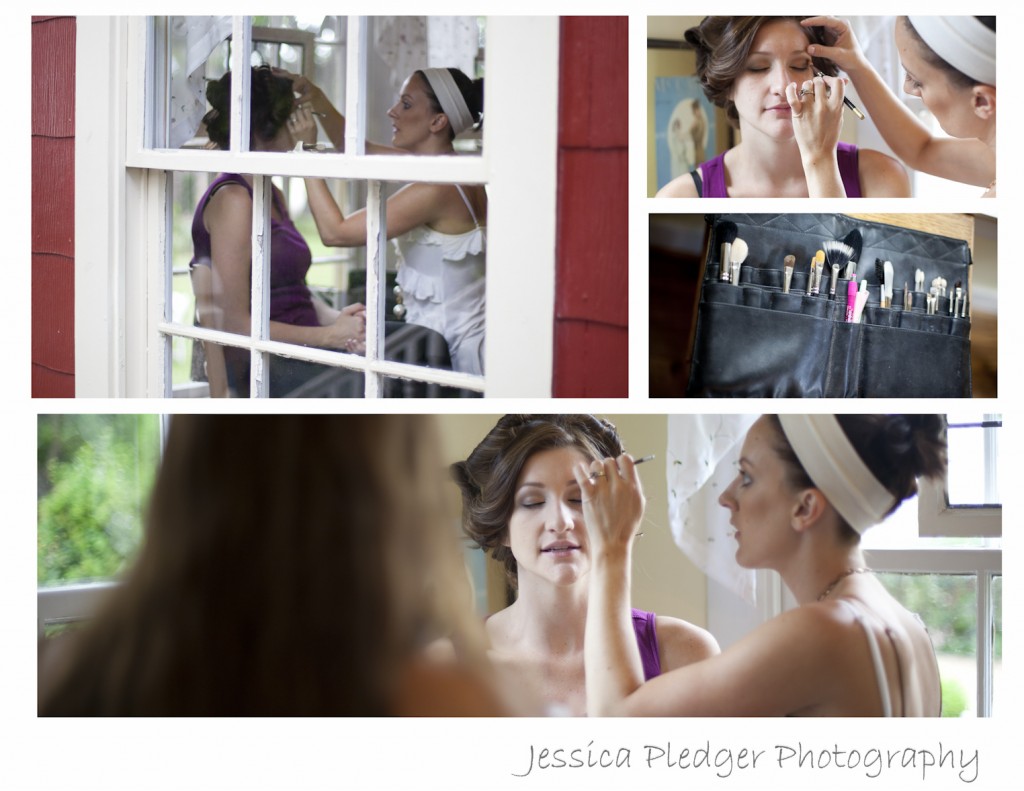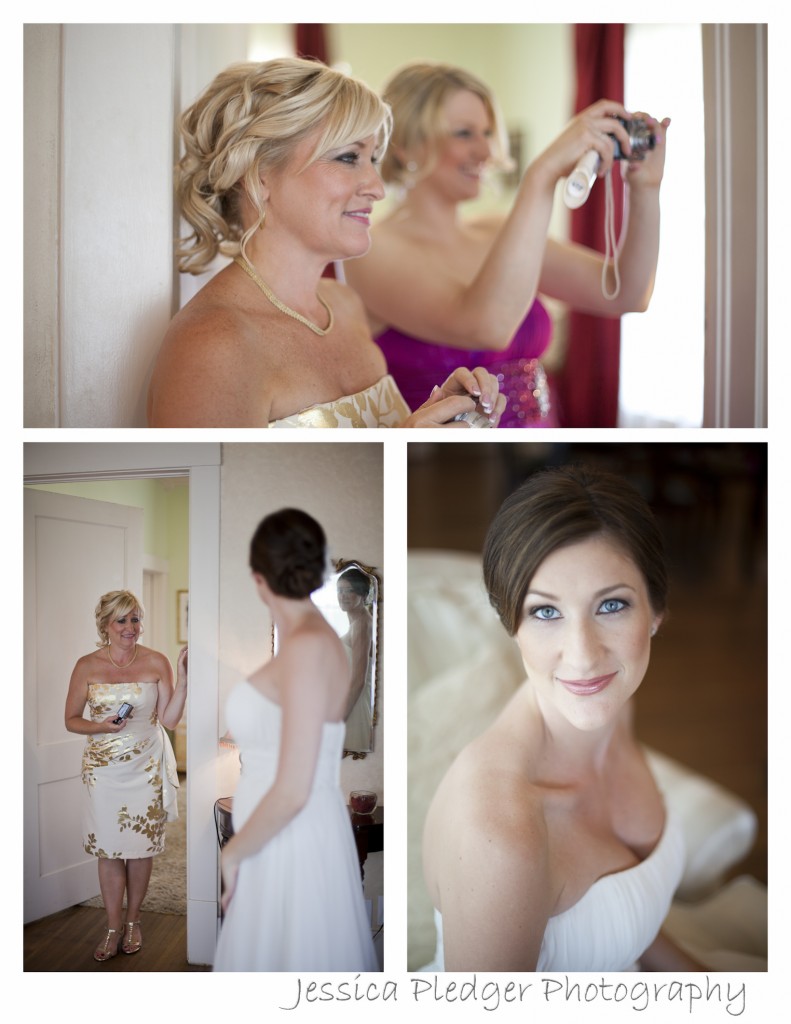 Kaitlyn's mother seeing her little girl for the first time brought tears to her eyes.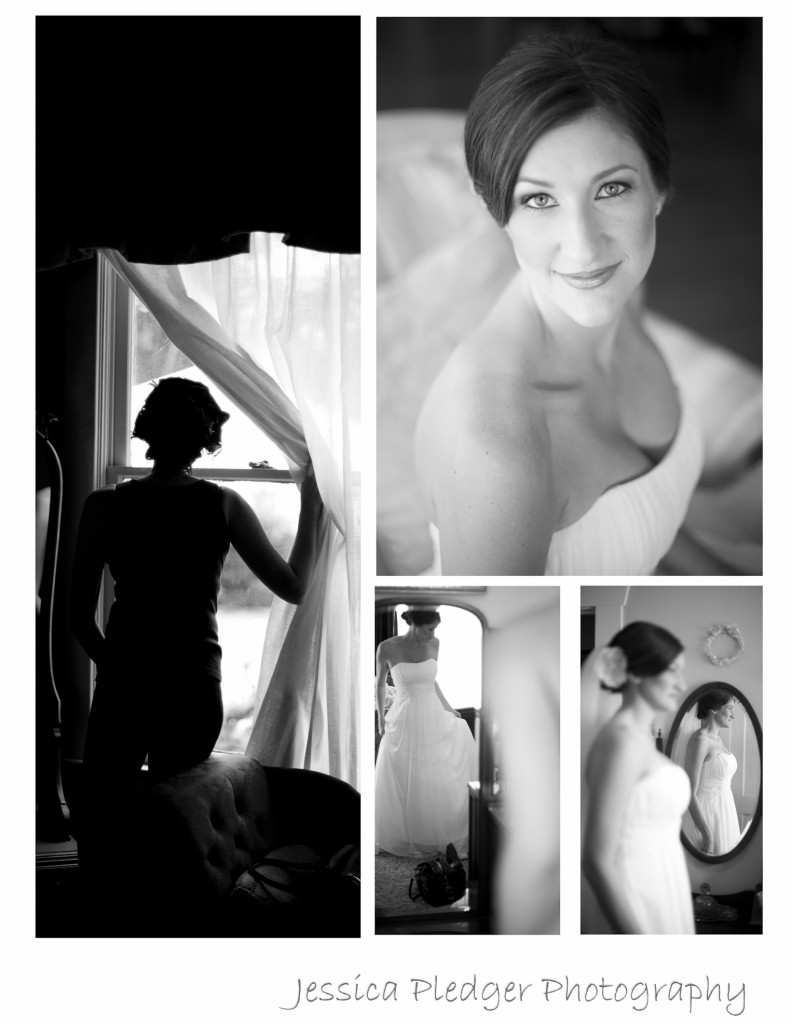 I just love outdoor Weddings!!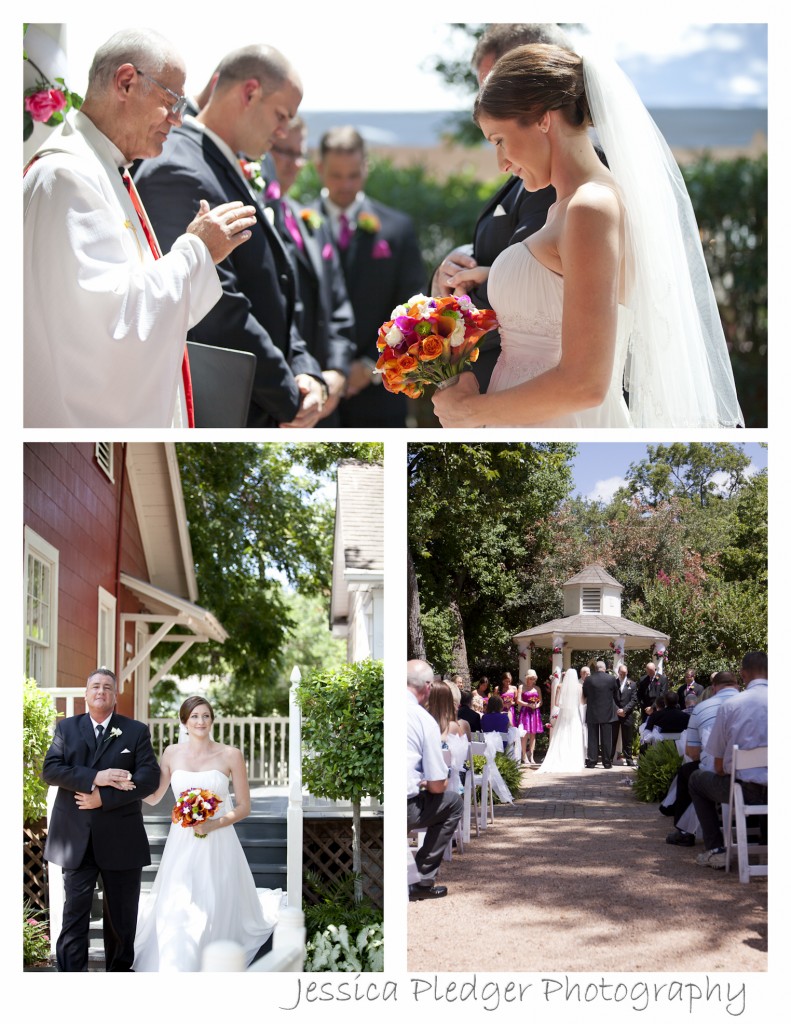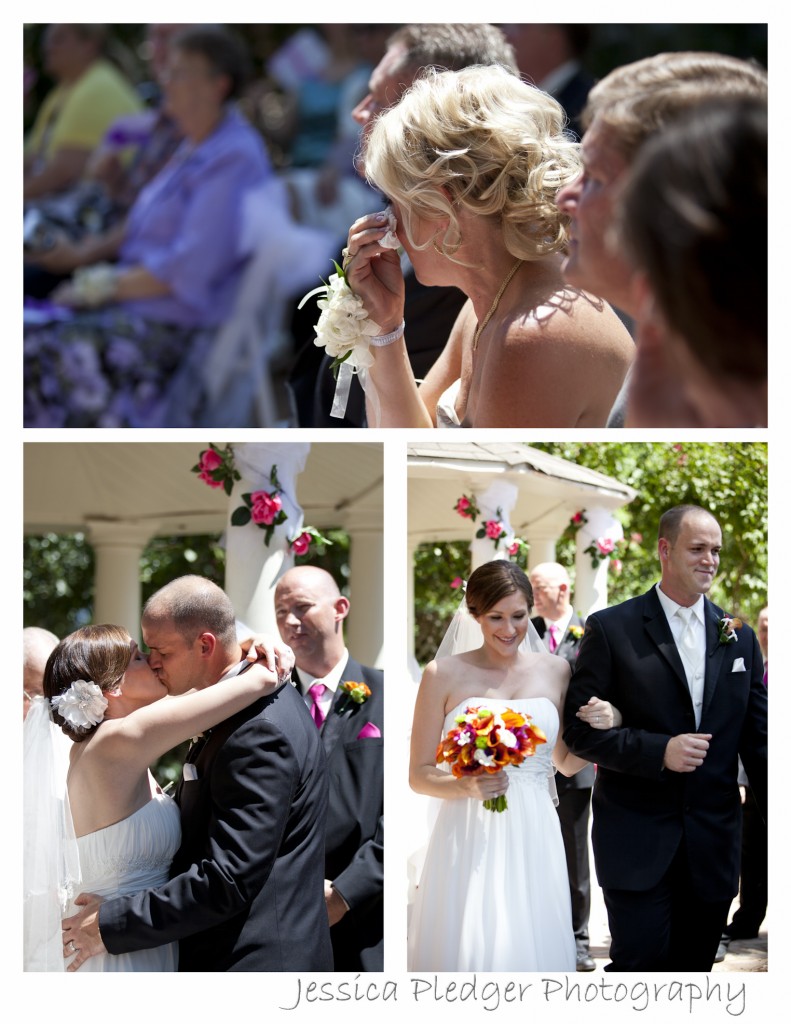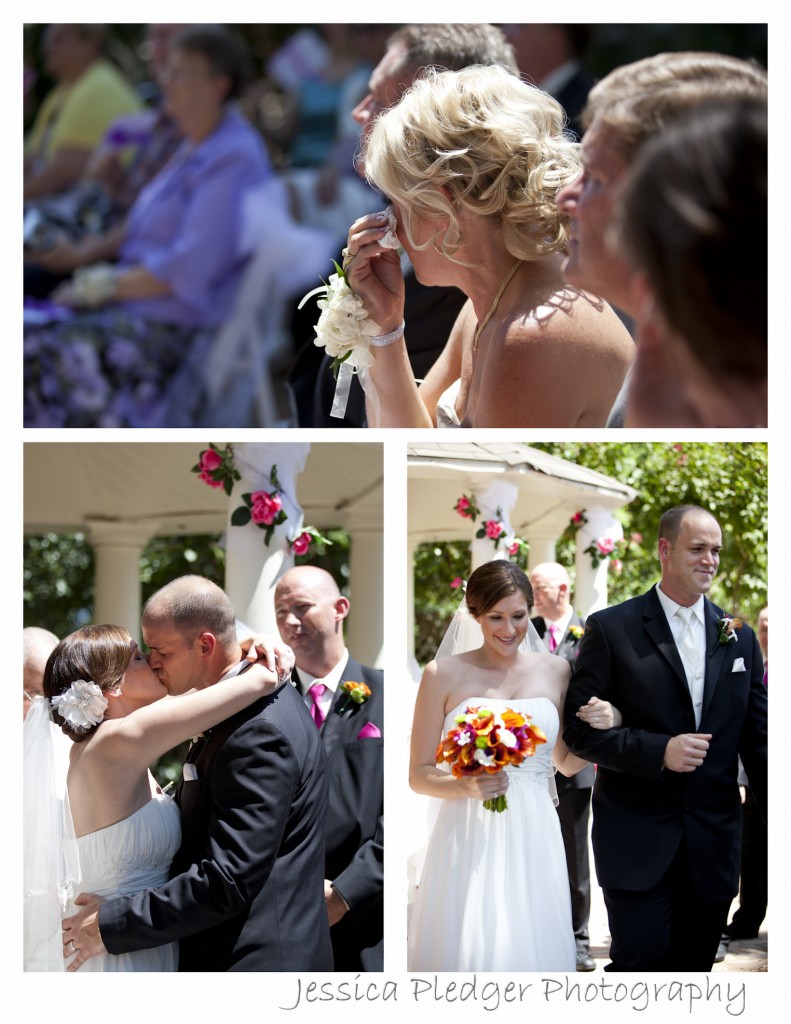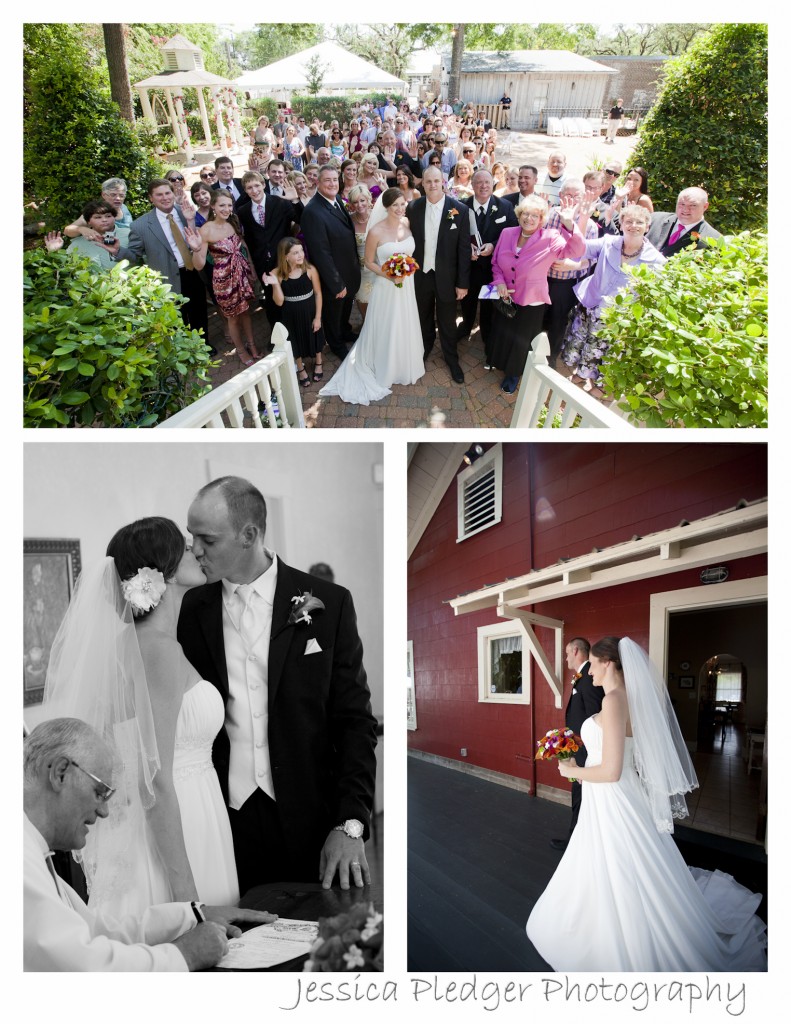 I loved the color scheme of the Wedding.  The bridesmaid's dresses and the flowers were so unique and turned out incredibly in the photos!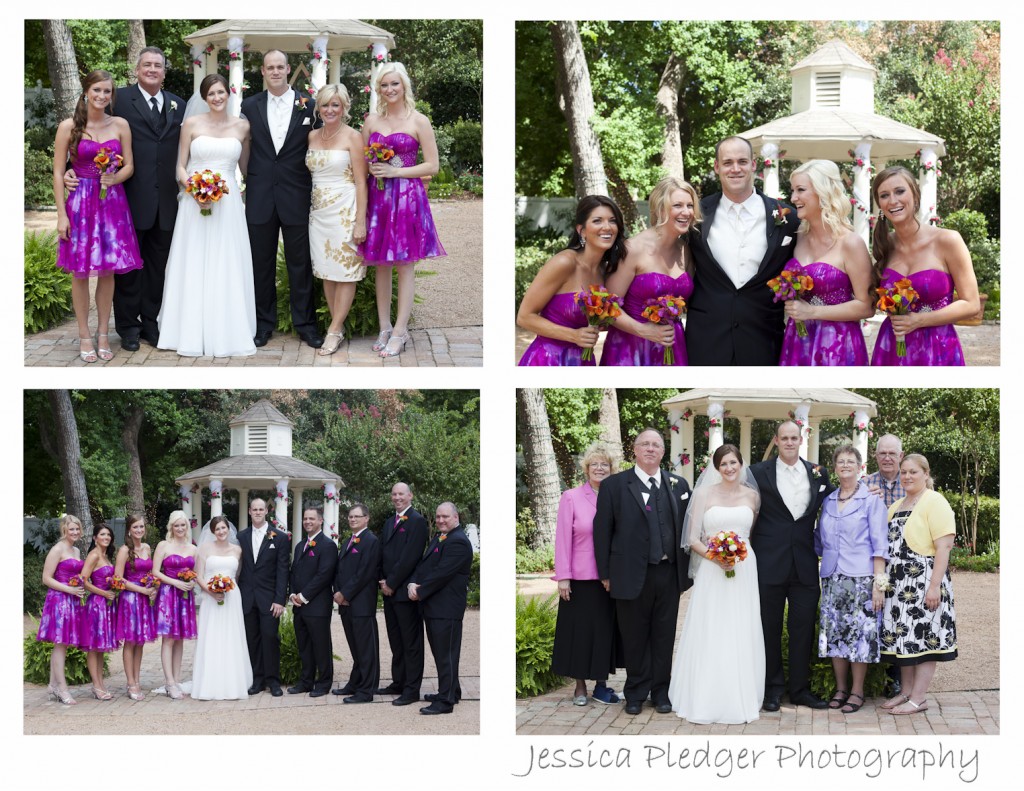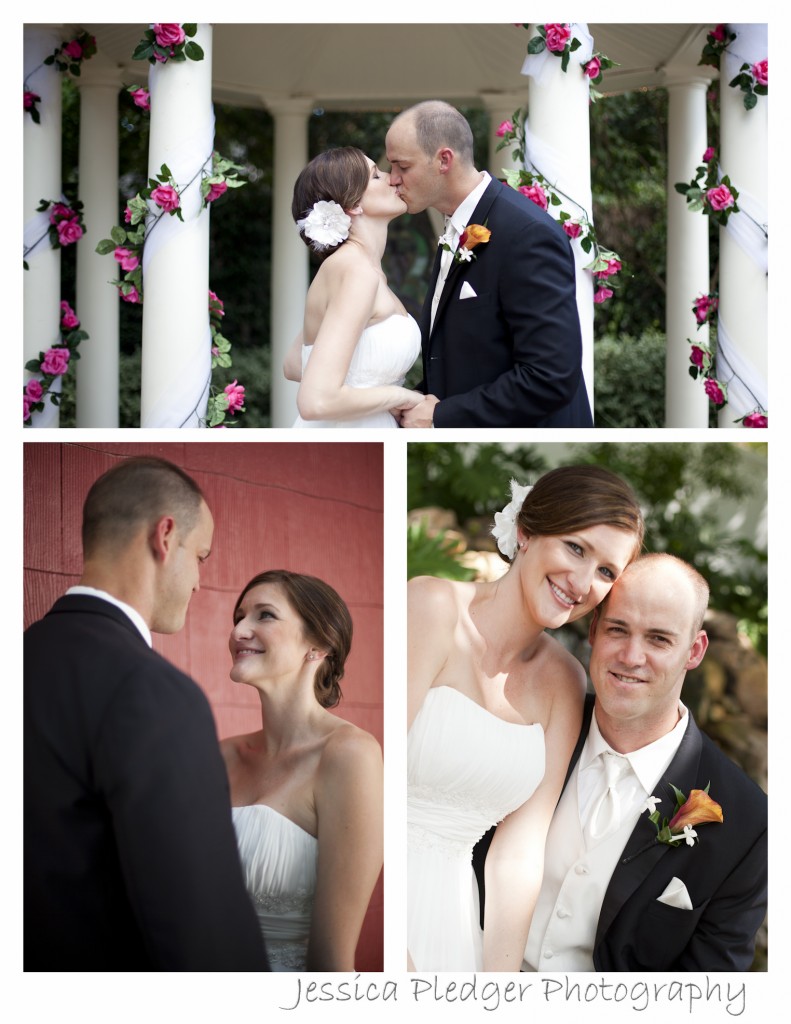 Once the ceremony and the pictures ended it was time for the Reception inside the old bank building!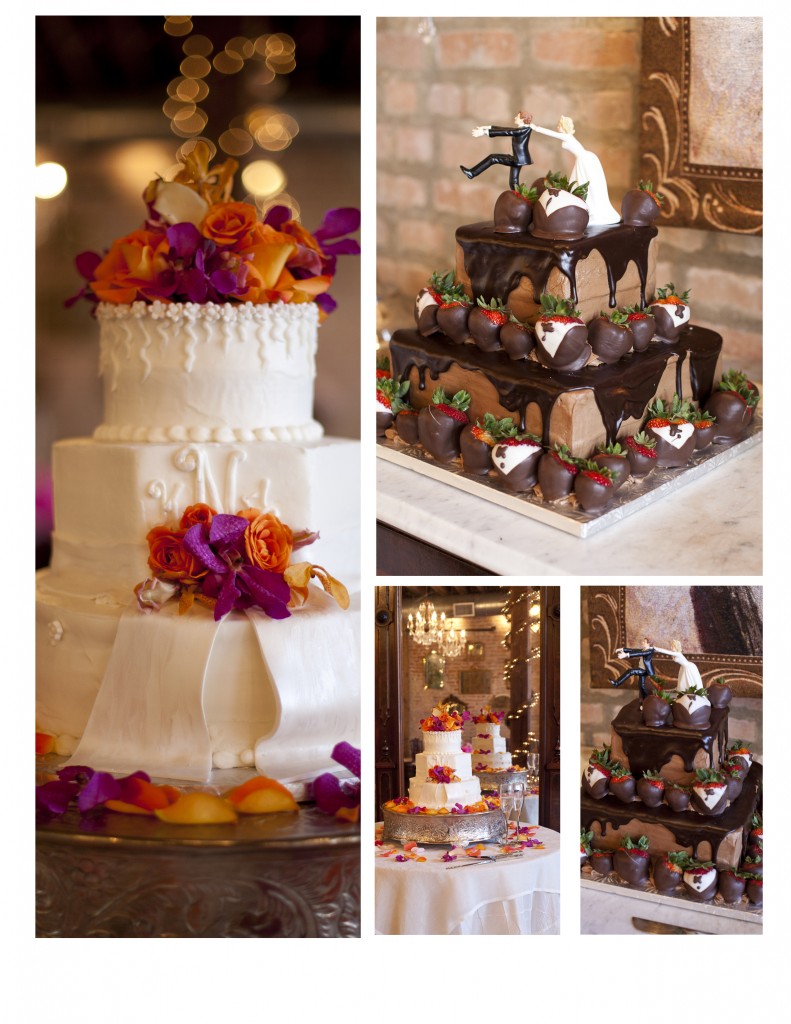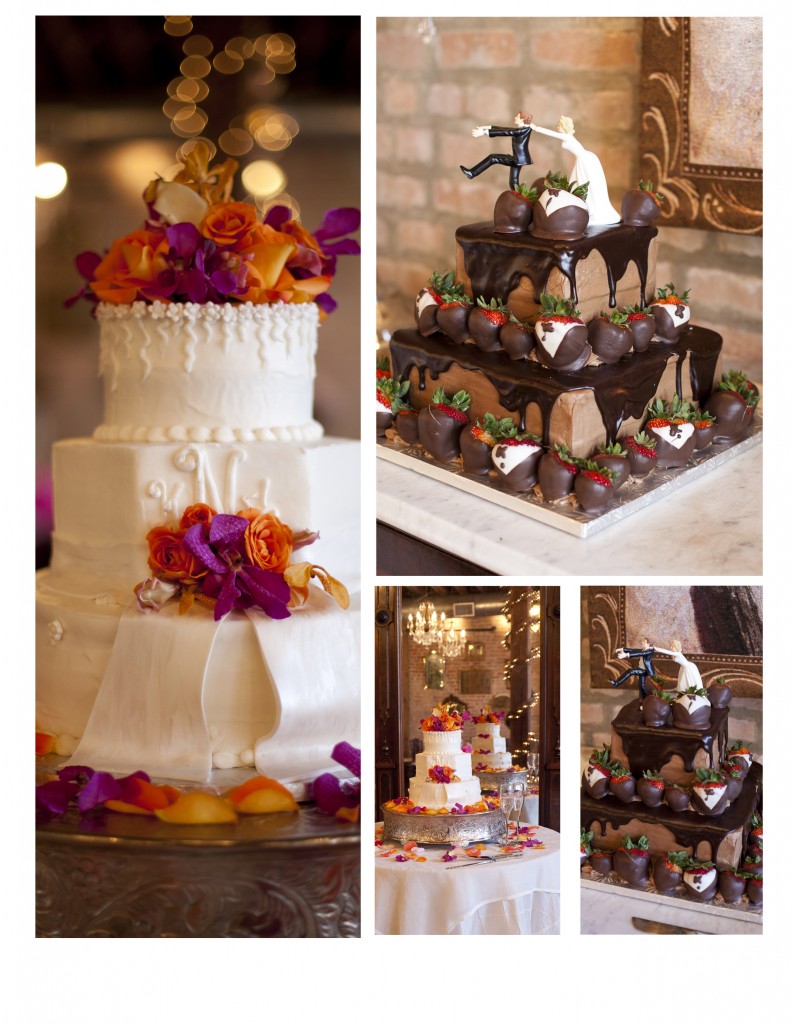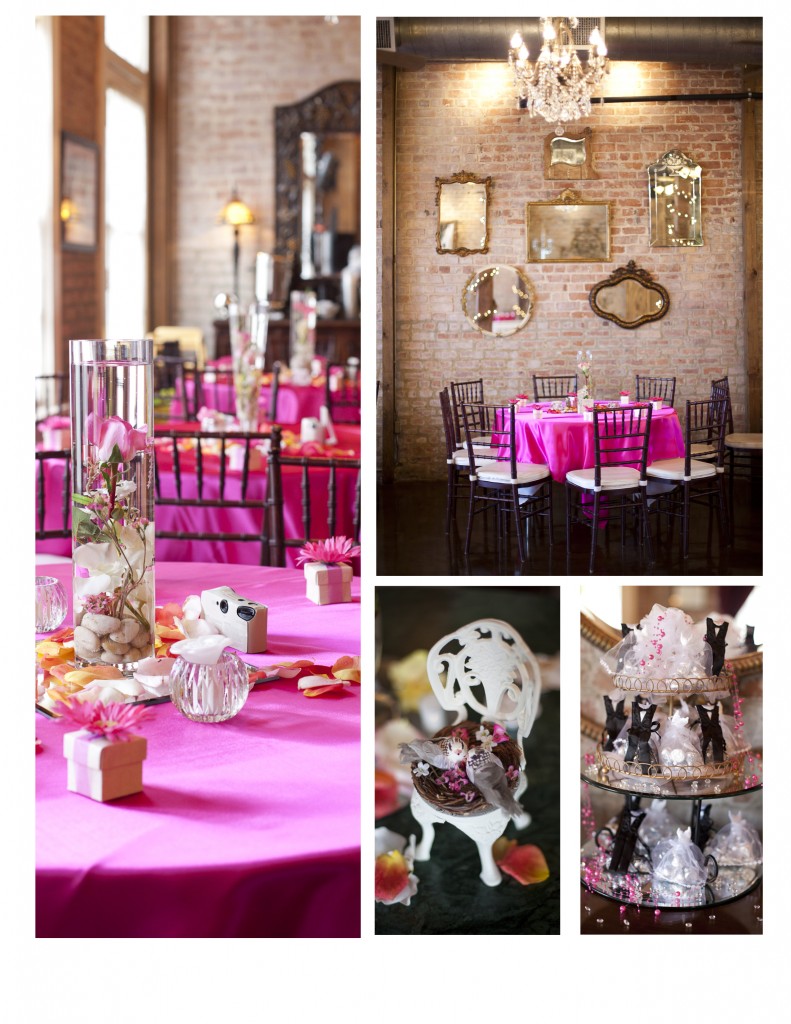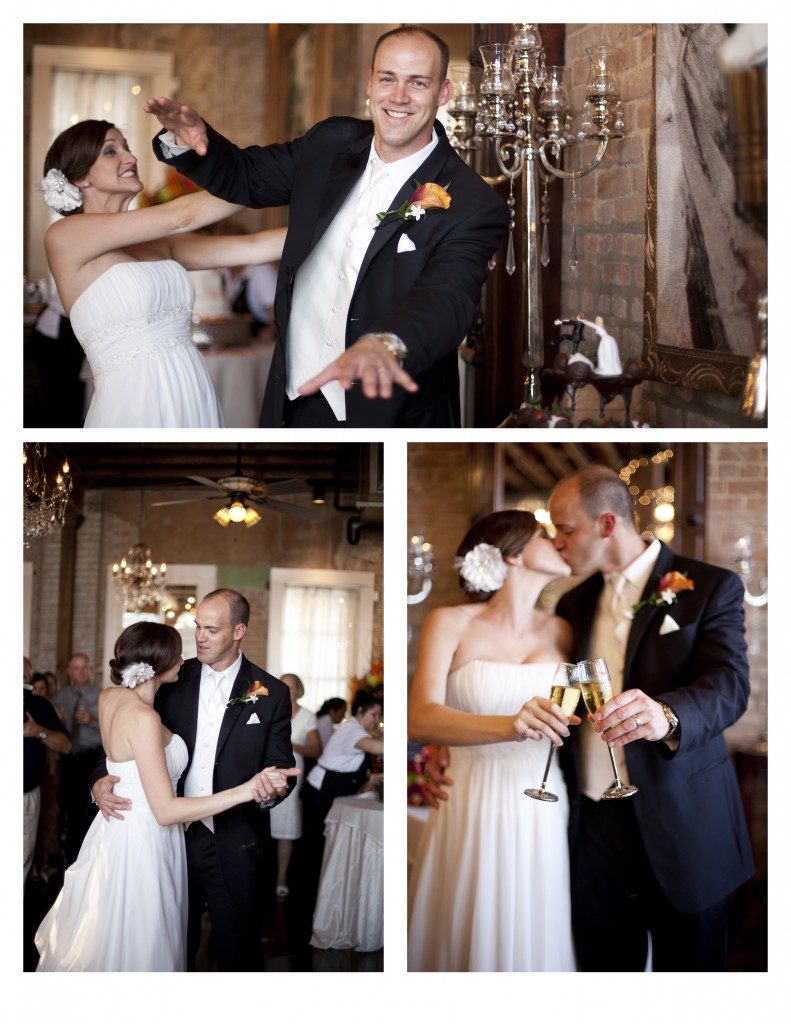 Kaitlyn and John sipped champagne, had their first dance, and even reenacted the statue on top of the groom's cake.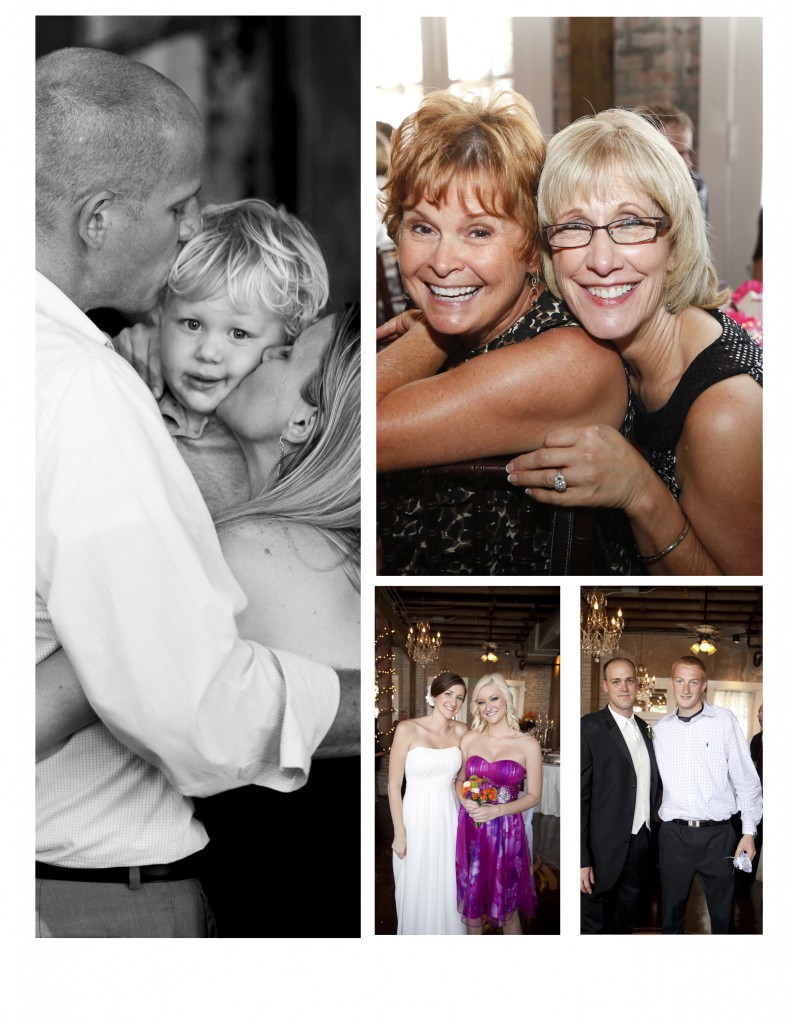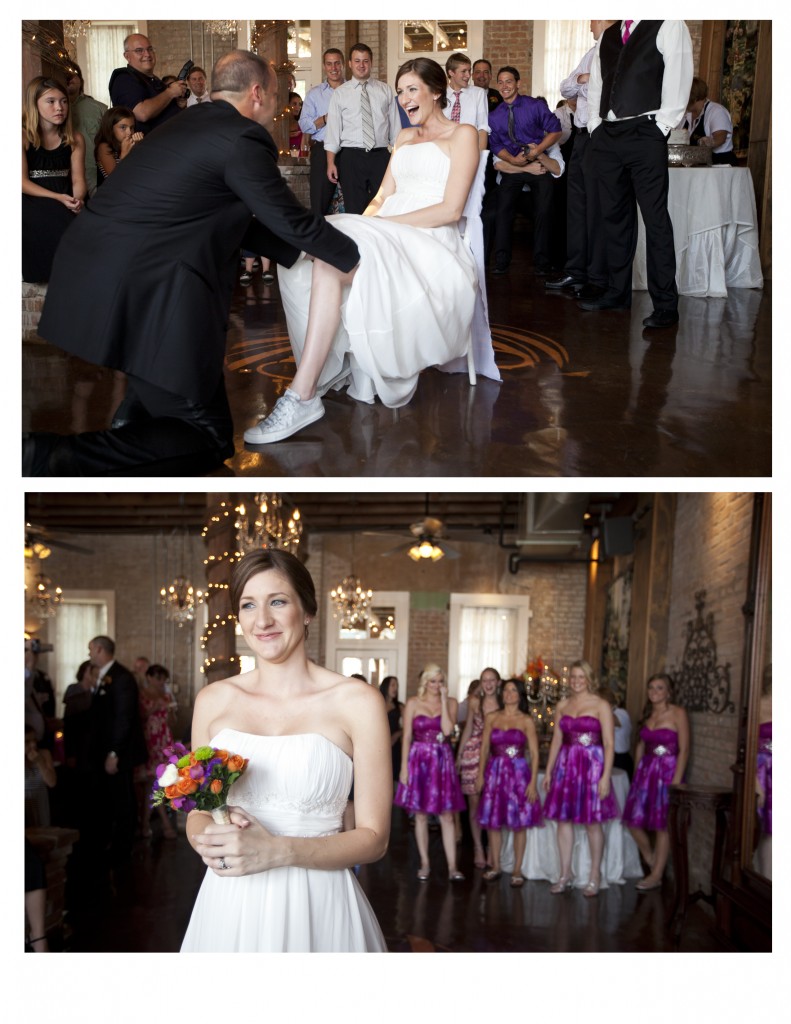 All their closest friends and family waved goodbye as they were surrounded by little bubbles!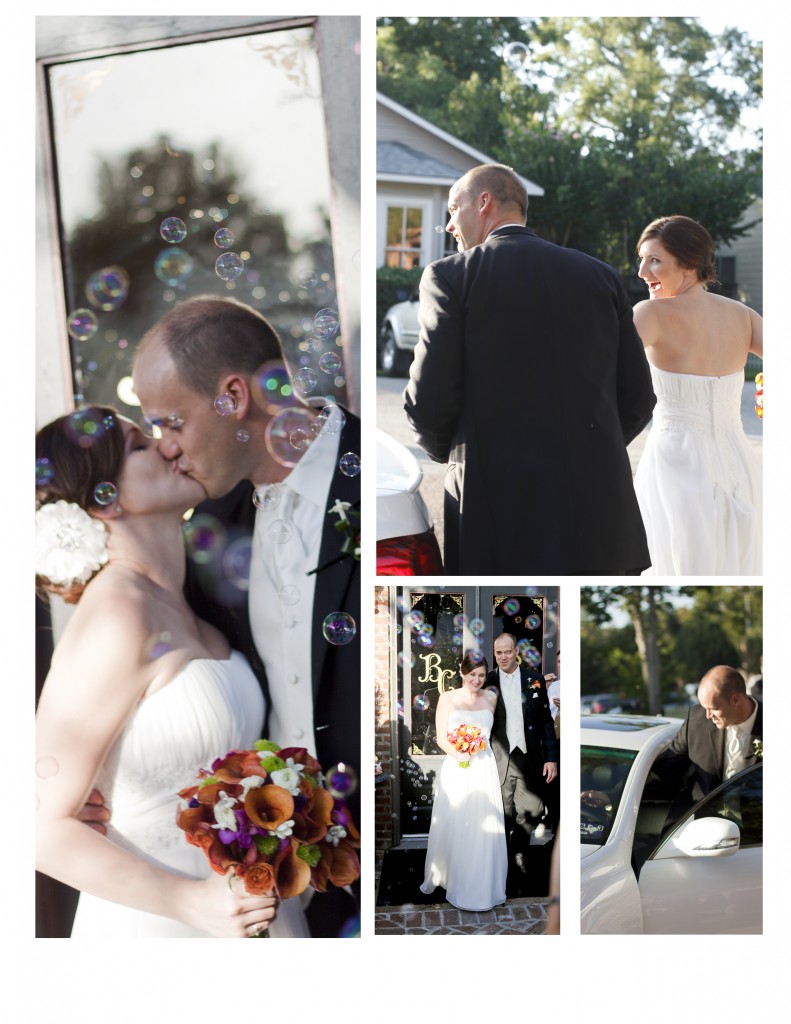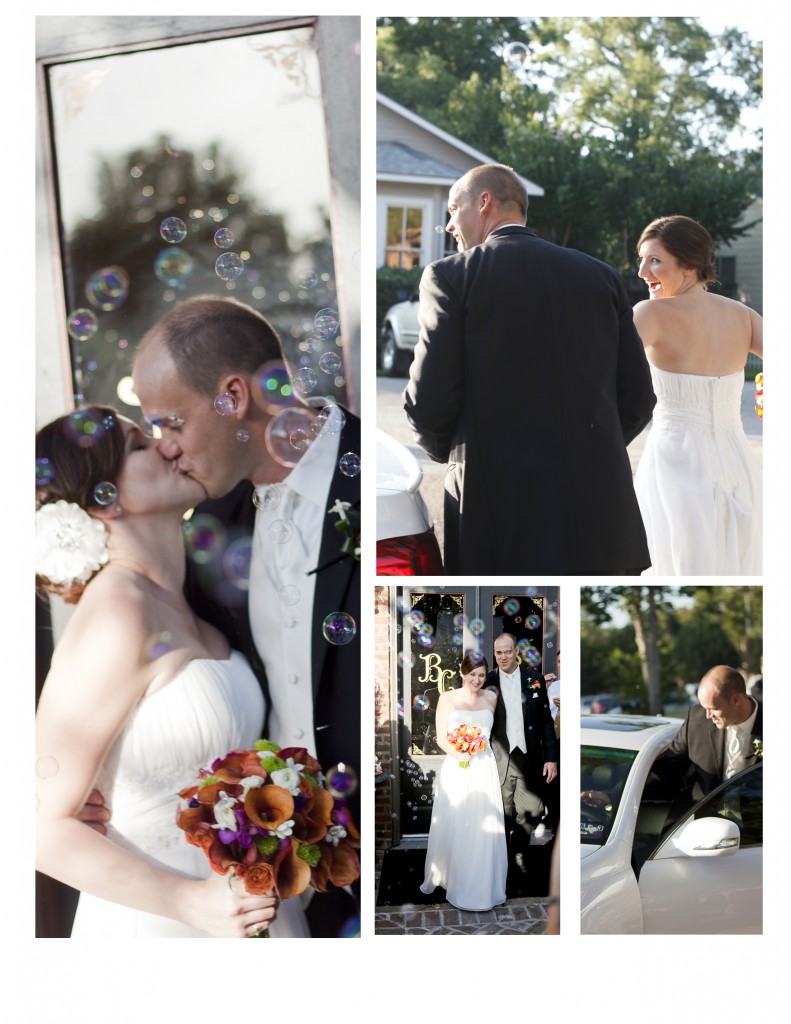 And they lived Happily Ever After….
Venue: Butler's Courtyard
Flowers: Nasa Flowers
Cake: Cakes by Jula
Catering: Red River BBQ
Photographer: Jessica Pledger Photography