Adrienne & David | Shirley Acres Wedding | Jessica Pledger Photography
Adrienne & David's Fall Shirley Acres Wedding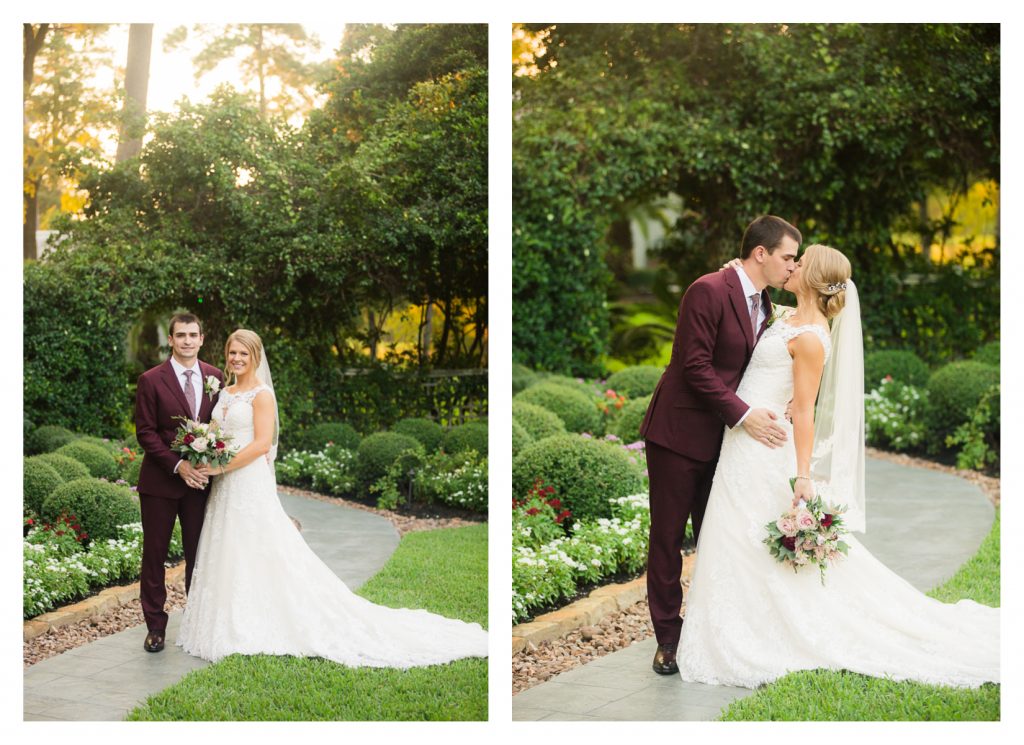 Adrienne and David had the most beautiful Fall Wedding at Shirley Acres Venue! You may have seen their photos before on my blog about How to have an Aggie Wedding!
I wanted to show how beautiful their entire wedding was and not just the Aggie parts!  This is a great wedding to use vendors from, as everyone I worked with did an awesome job, and the Bride and her Mom Julie really know how to do their research to find good people!
Shirley Acres is an All-Inclusive venue that has an outdoor ceremony location as well as an entire house for the Bridesmaids or Groomsmen to get ready in.  People can even stay the night there!  The venue handles the catering, florals, Bridal Cake, and coordination.  Venues that offer a lot included often take a lot of stress of the Brides and Grooms! I also love the landscaping at Shirley Acres!
Adrienne, the Bride, is a friend of mine, so I definitely encouraged her to take the time to get ready a little early and take some photos outside in the beautiful Shirley Acres Courtyard even if she wanted to wait until the Ceremony to see David for the first time.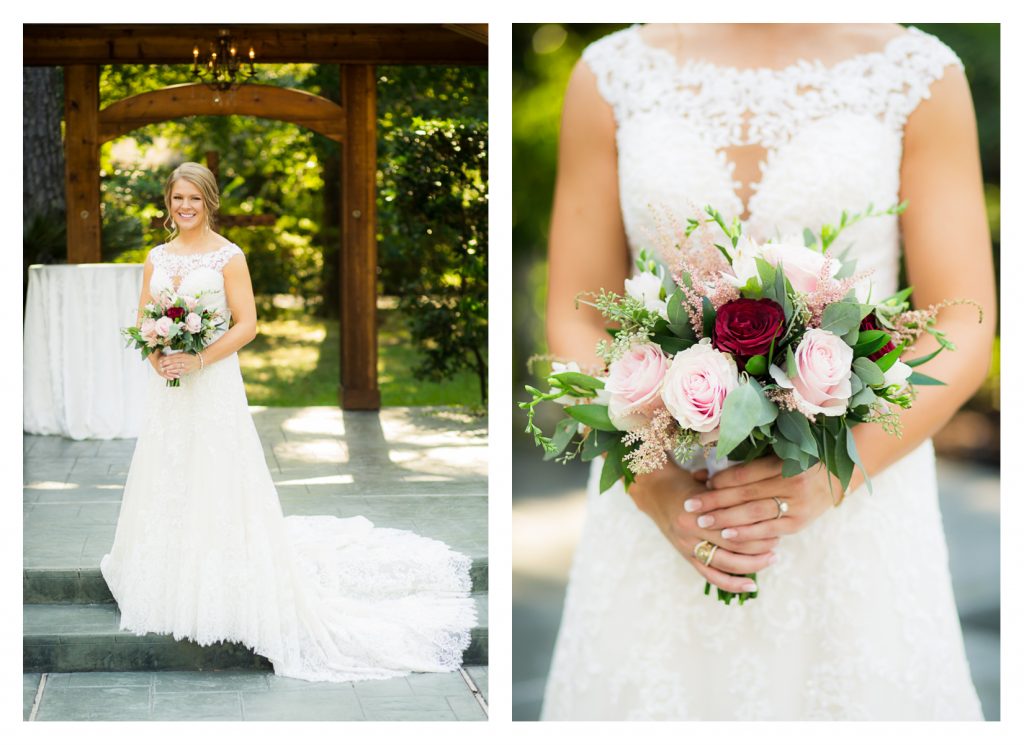 It's always a little easier for the guys to go outside and take a few photos with family and Groomsmen! We took those in the Shirley Acres Courtyard as well.
The weather was perfect, and the photos worked out well to save time after the ceremony. Shirley Acres often has a shorter period of time available after ceremony with natural daylight depending on the time of year and when it gets dark outside.
Adrienne and David had a lot of wedding guests, so Shirley Acres was able to accommodate the larger guest lists!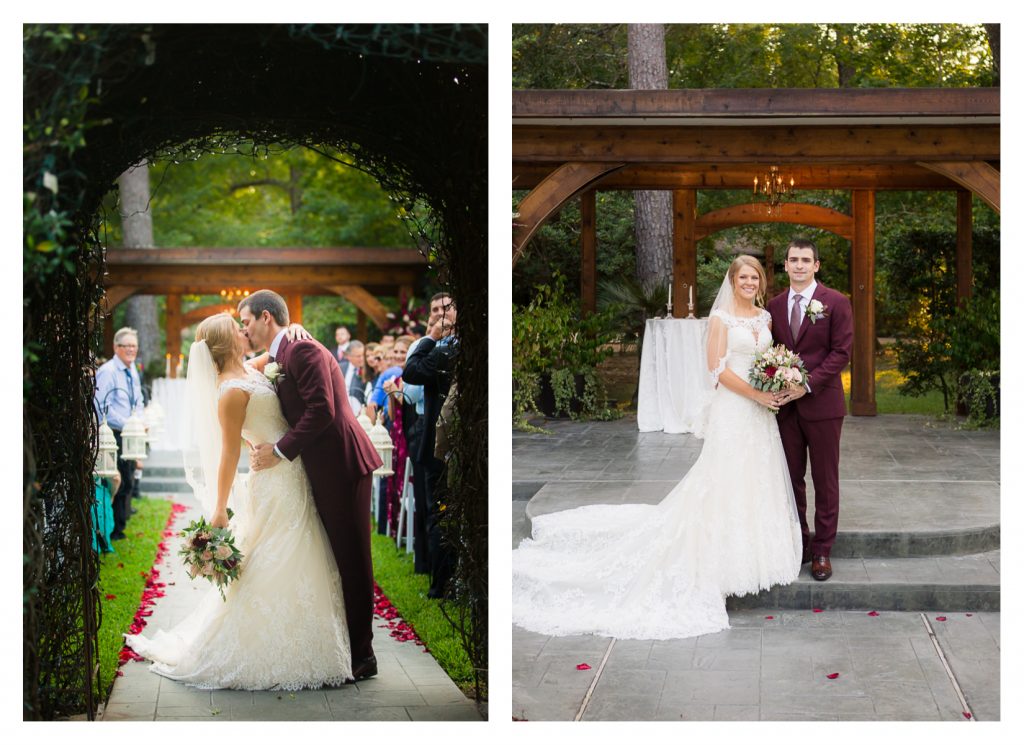 Now, the hard part is over, and it's time to party!  Adrienne definitely cared about having an amazing DJ and dance floor and hired Jonny Black to make that happen! They did an awesome job!
Did I mention the Groom's Cake was a replica of A&M's Kyle Field and had so many amazing details, AND played the Aggie War Hymn!
Adrienne and her Dad started the Father Daughter Dance with some rock and roll air guitar and finished with a sweet slow song together! I loved it!
Once the cake cutting and beautiful heart-felt toasts were done, it was time to dance!
The Maid of Honor mention how she saw David's true colors one night when he knew all the World to Miley Cirus' Party in the USA (I'm a big fan), so of course then David had to sing it for everyone!
This wedding was full of Aggies and they definitely had to do the Aggie War Hymn!
Here is the blog I wrote inspired by this wedding called How to have an Aggie Wedding!
Vendors
Groomsmen Custom dog socks:Â Divvy Up