A Grand Affair
On December 31st, 2010, Stacy and Steve brought in the New Year right- by both adding a new member to their families, each other.  After being together for eight years, they decided to make it official in a Grand way!  Stacy and Steve wanted to have a slightly non-traditional Wedding Celebration by making it a New Year's Eve bash at the Grand 1894 Opera House in Galveston.  Having some experience in Wedding Planning, Stacy really knew how to do it right.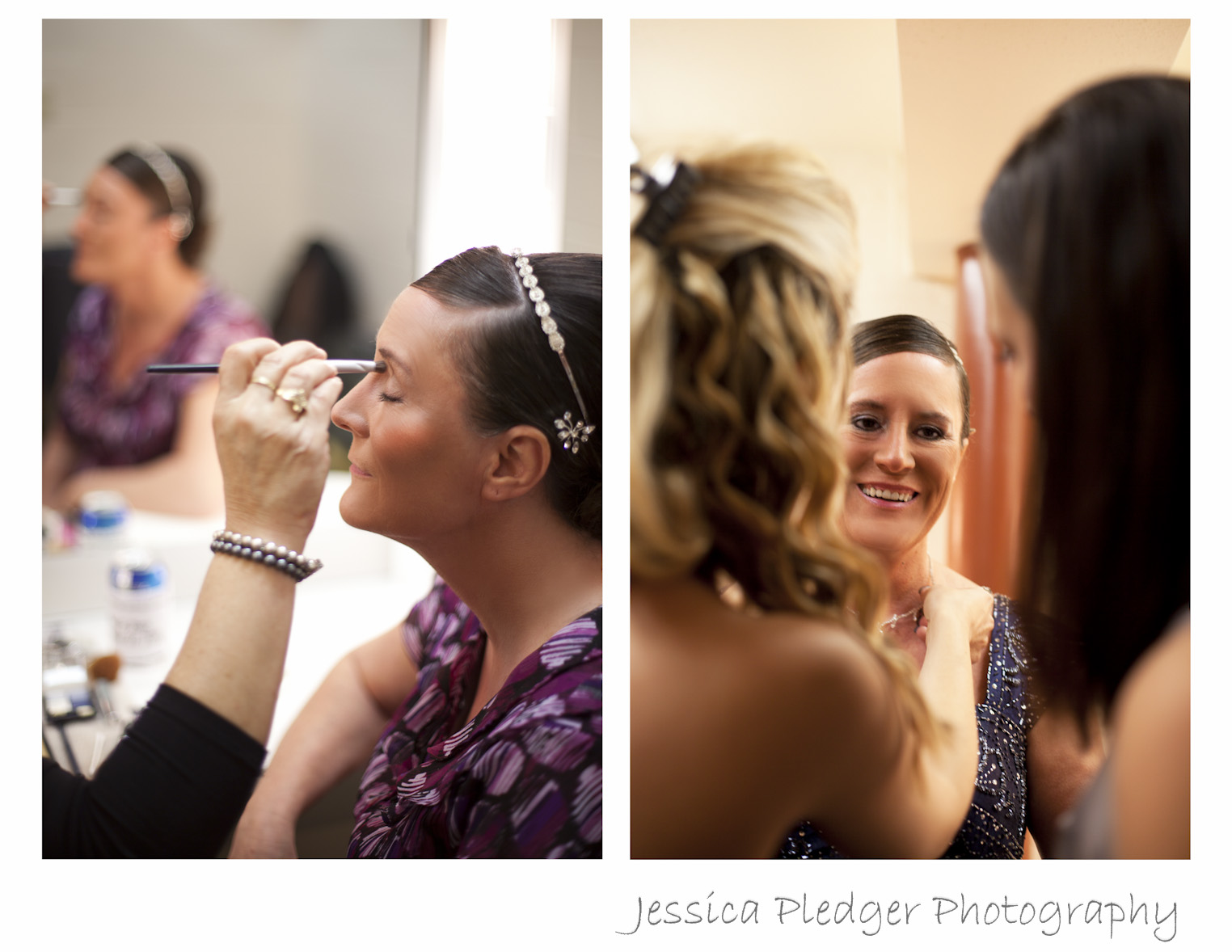 Stacy was accompanied by her daughters and grandsons when getting ready for her big day.  She got ready in the same rooms that many of the Grand 1894 Opera House performers get ready in.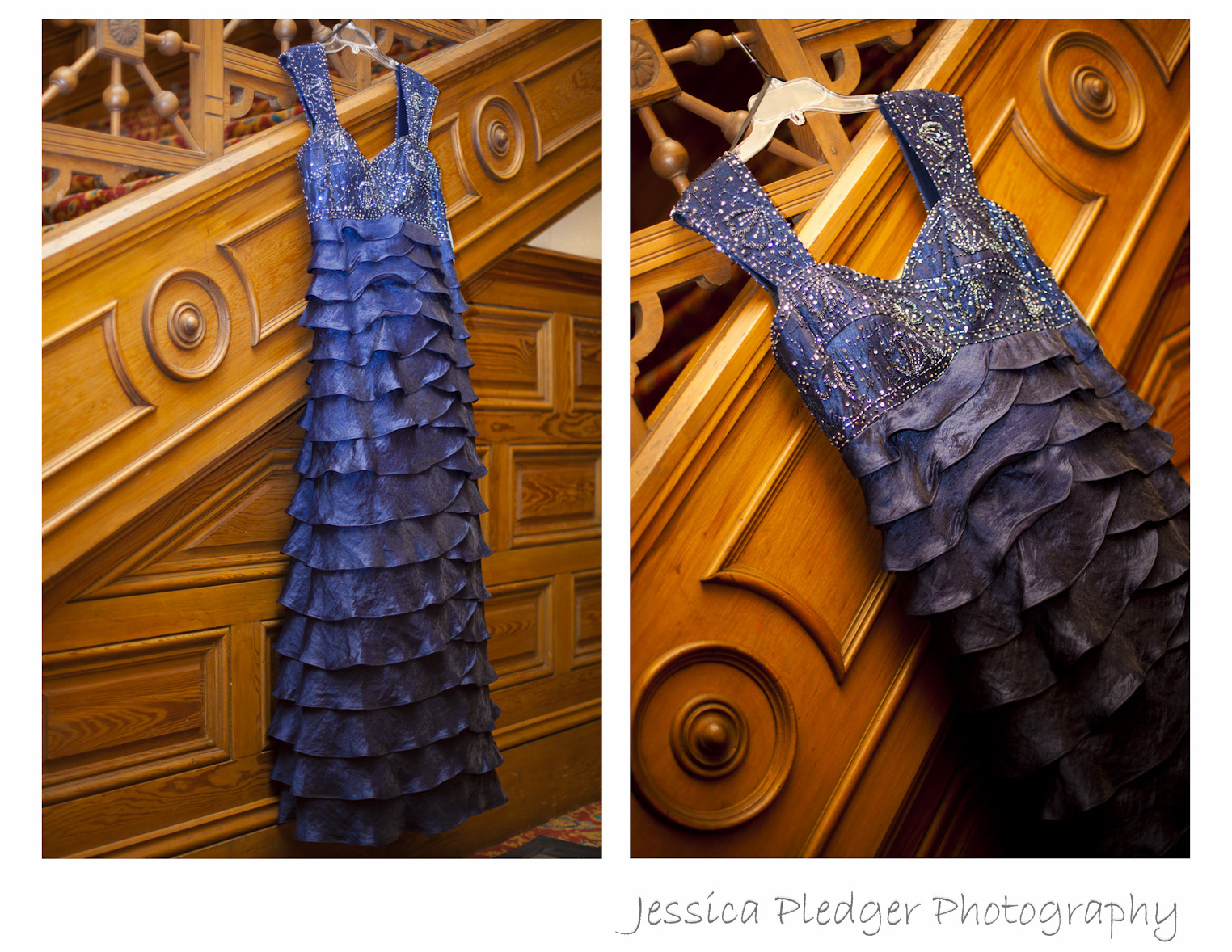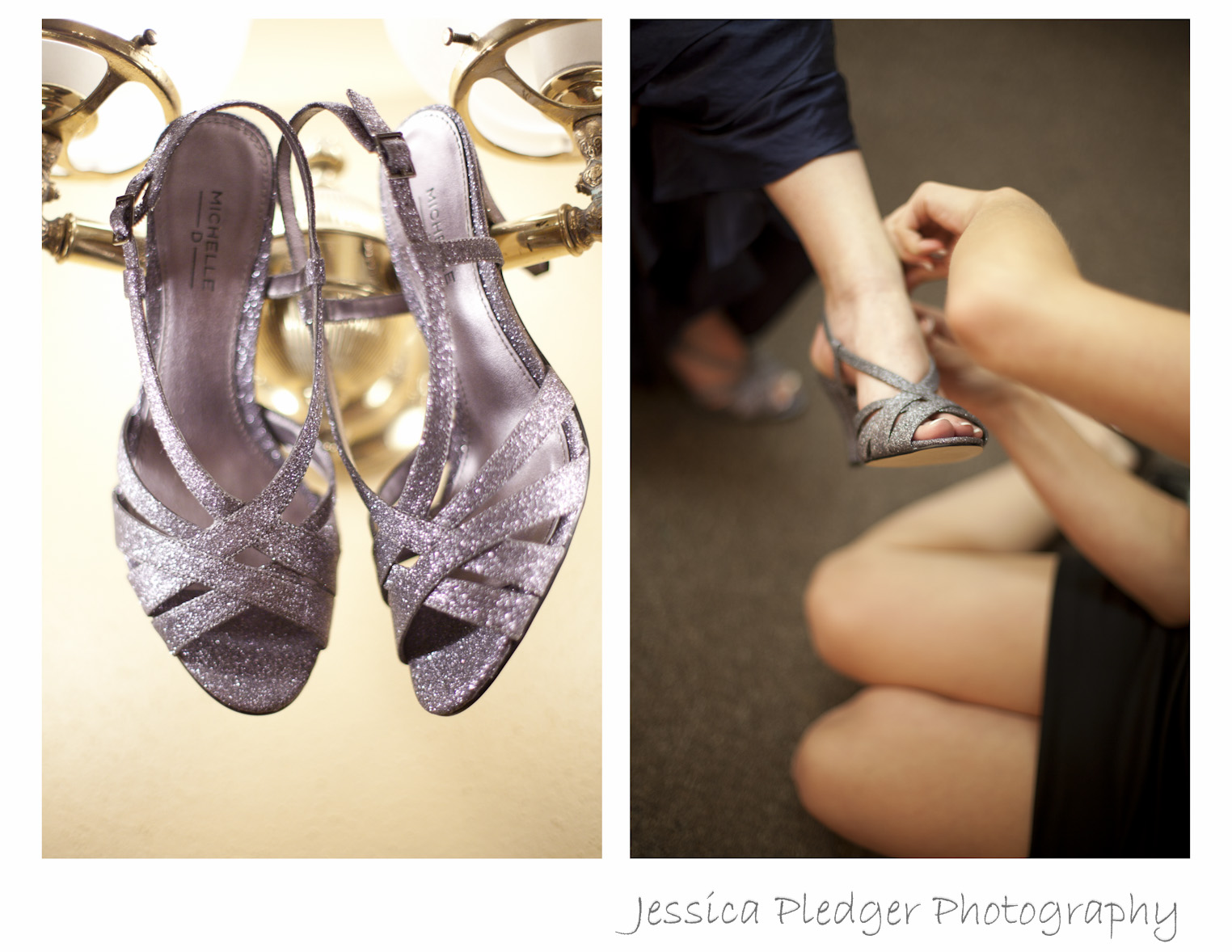 Stacy embraced the glitz and glam of New Year's Eve with her flowing navy dress and sparkling heels.
The ceremony took place center stage in front of their closest friends and family.  With the spotlight on their special moment, Stacy struggled to hold back tears after the preacher pronounced her and her new husband man and wife.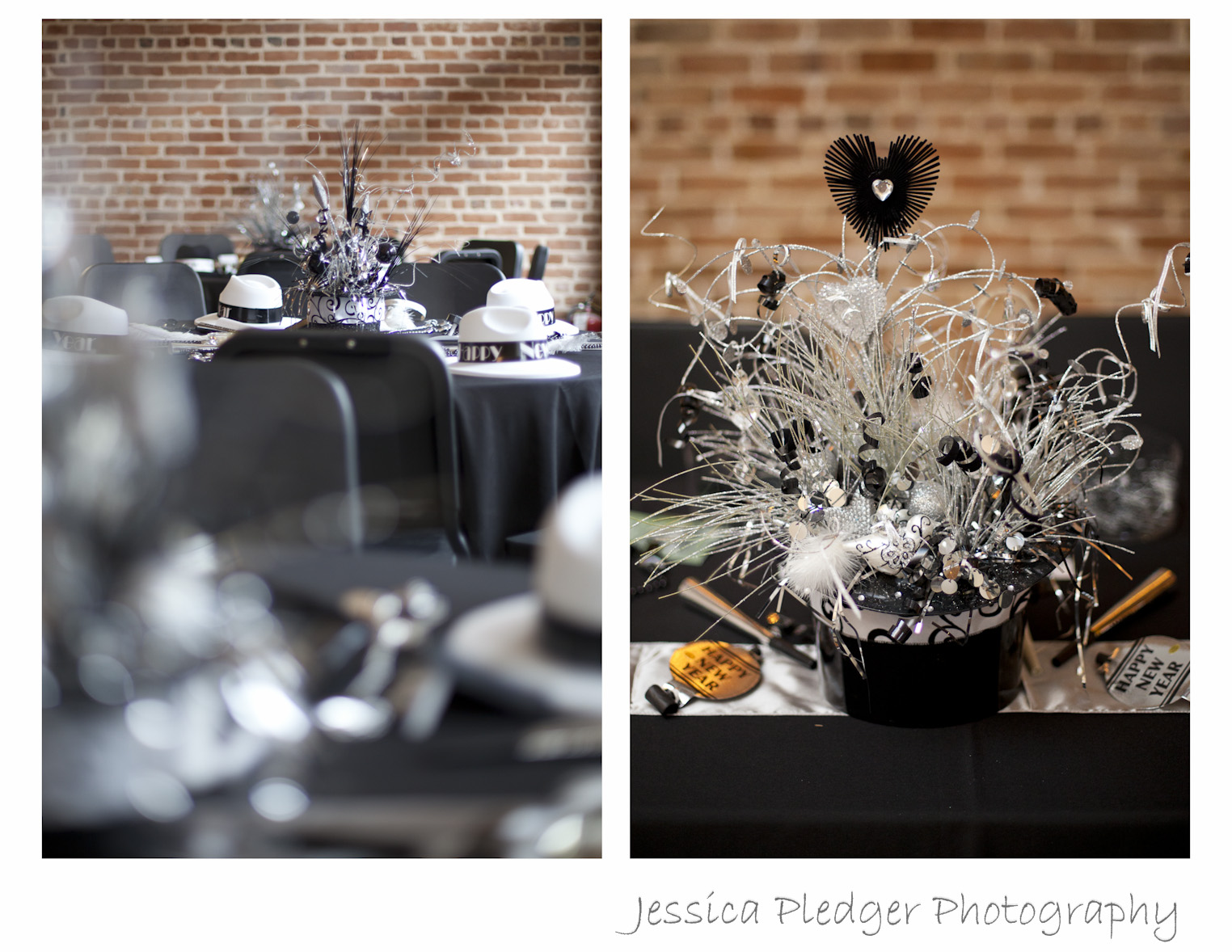 After the ceremony, it was time to party- New Year's Eve Style!  Stacy really knew how to do it.  She included so many fun details on the tables to keep her guests having fun, such as party hats, noise makers, and streamers.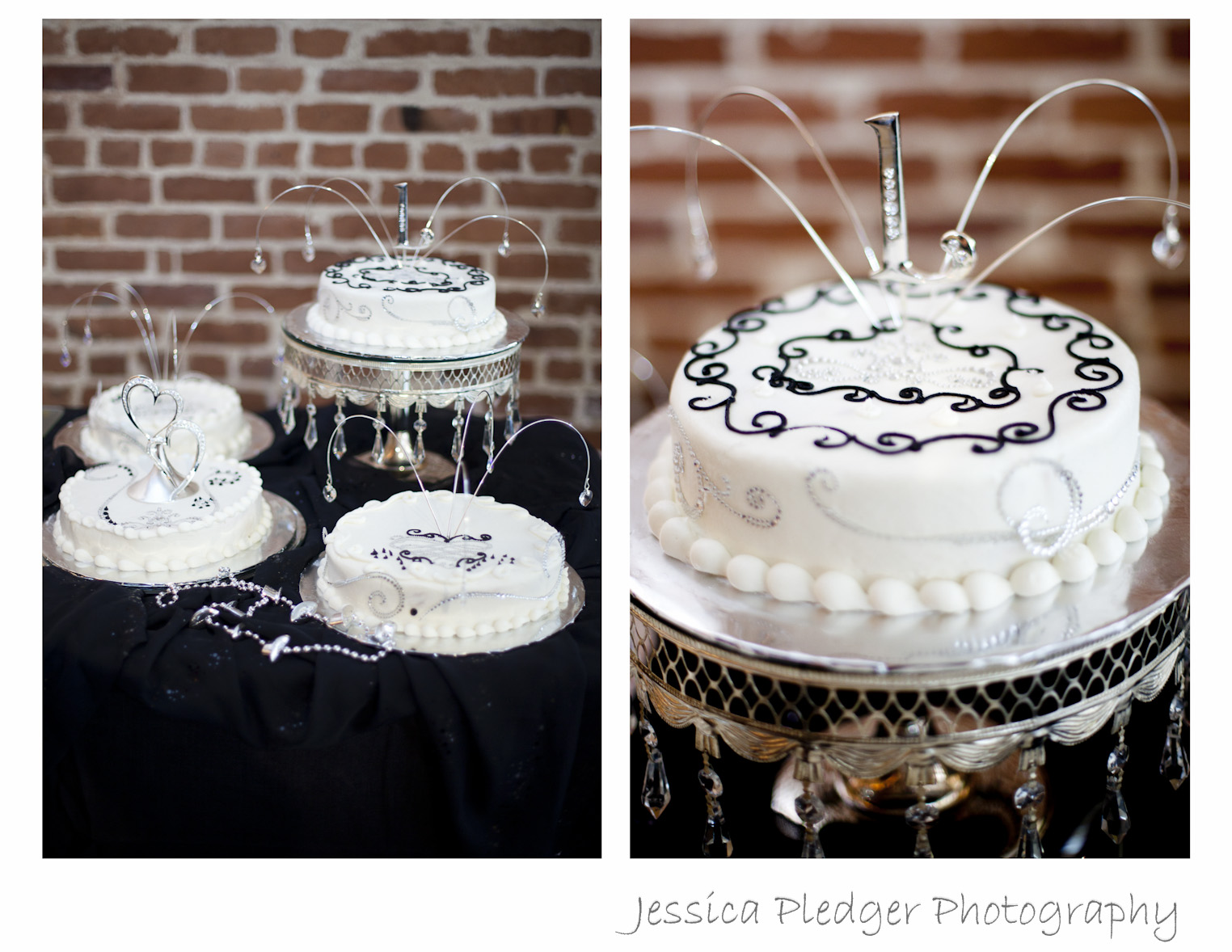 They had the Wedding just the way they wanted it, and for Stacy that meant her cake would be a cheesecake!  Who can blame her?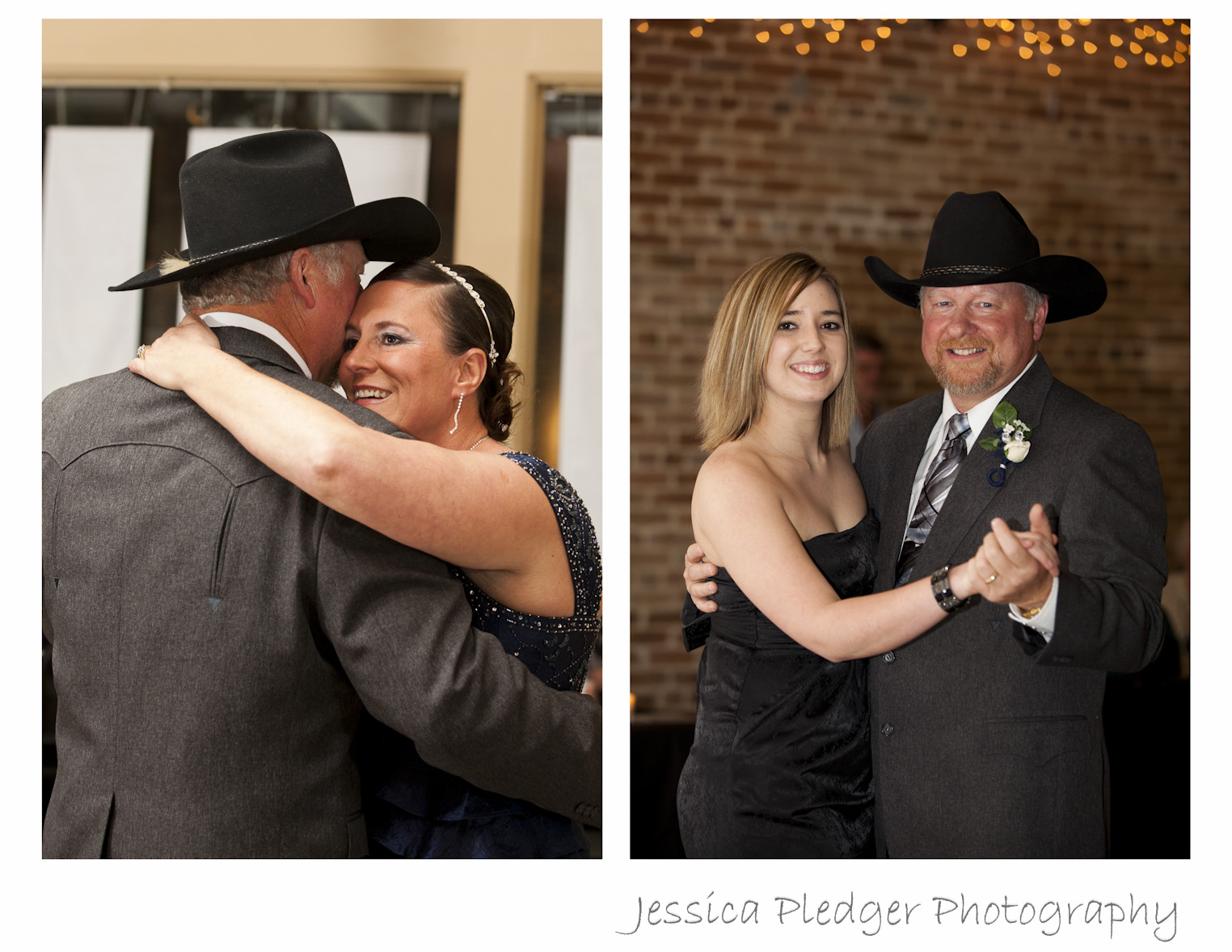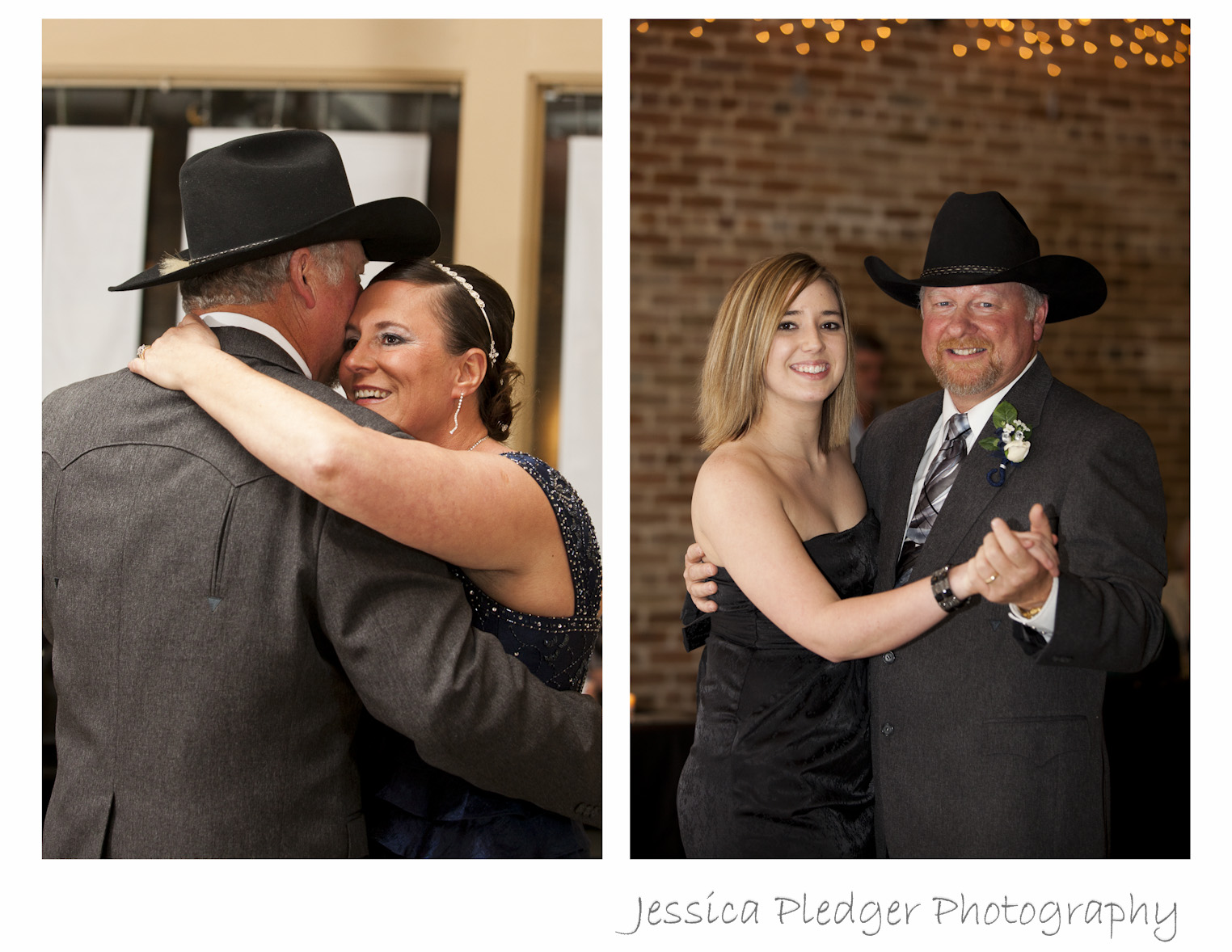 The romance did not stop at the ceremony.  Stacy and Steve had their first dance, followed by a true family joining ritual of Stacy dancing with Steve's son, and Steve dancing with his (now) FOUR DAUGHTERS!  The night ended with lots of kisses at midnight and a horse and carriage to take them away to live happily ever after.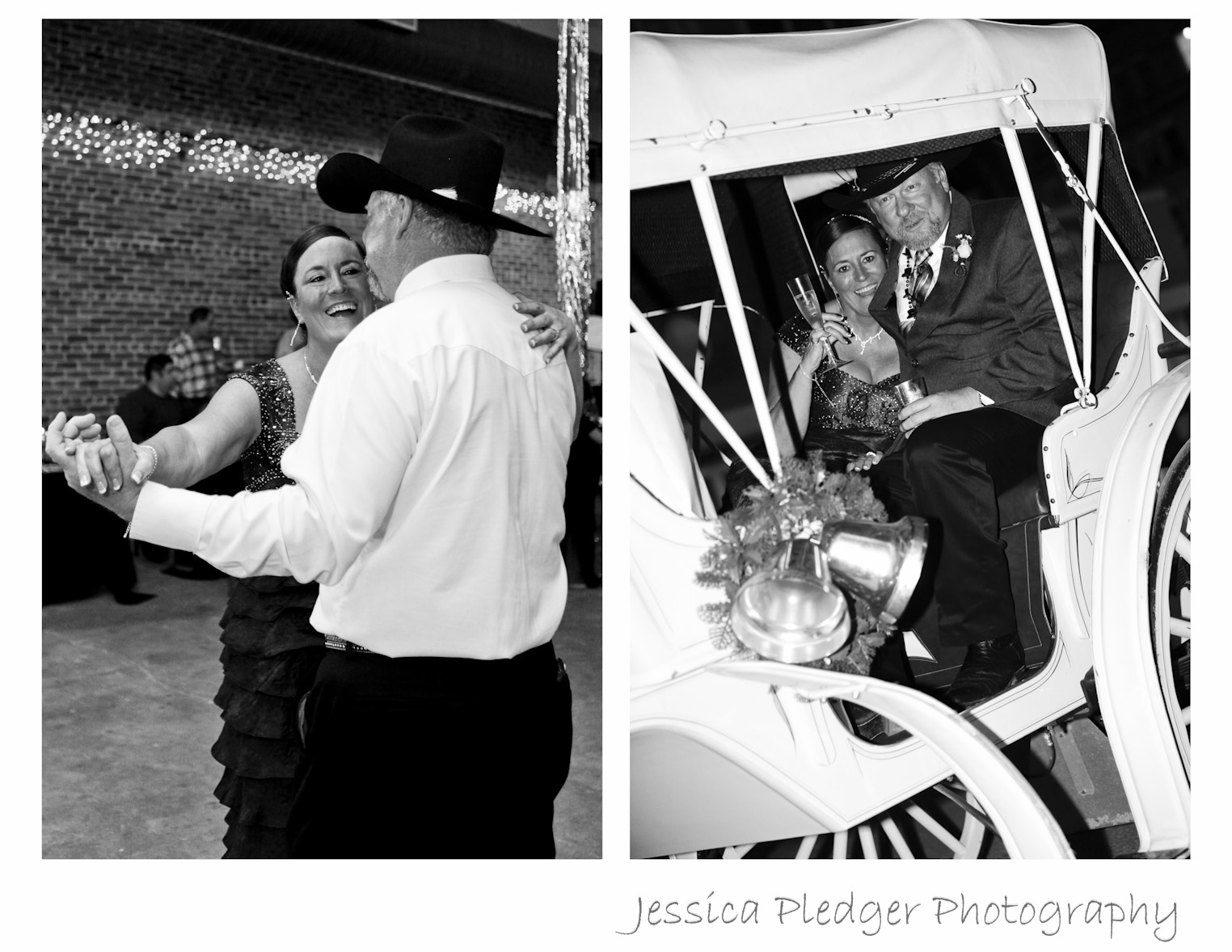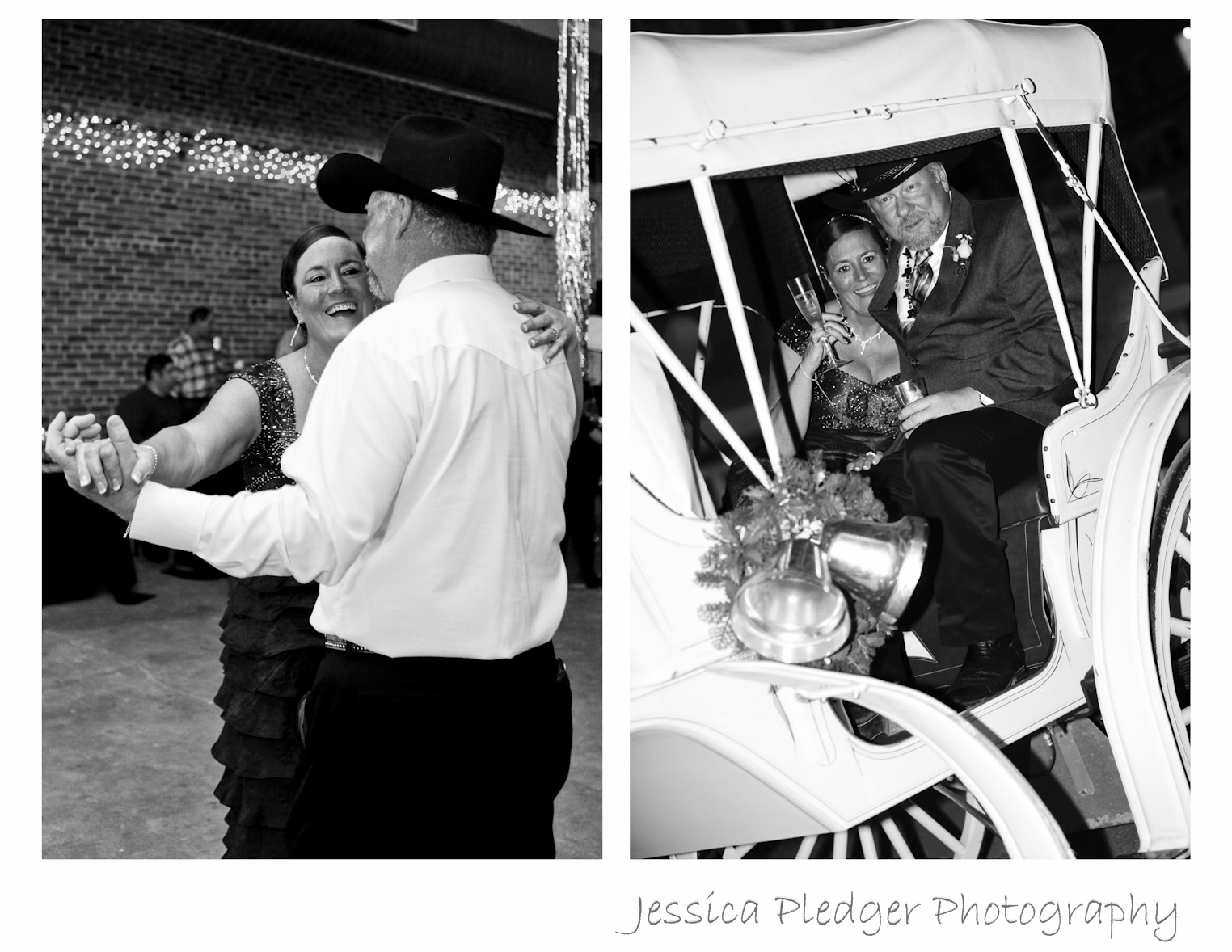 Ceremony and Reception location: The Grand 1894 Opera House
Cakes: Cakes by Doralou